Alumni Chapters
International
View DCU Alumni Chapters New in a larger map
Alumni Chapter News - January 2014
DCU Alumni Boston Chapter - Are you a graduate living in Boston? The DCU Alumni Boston Chapter is planning its events calendar for 2014 and would like your input into the development of the group! Click here to fill out the online survey.
DCU Alumni Chapter Paris - The most recent DCU Alumni Paris Chapter meet-up took place on Tuesday, 15th October from 7pm in Terrasse Saint Lazare.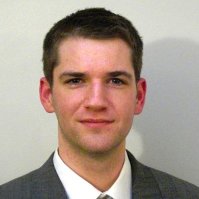 To keep up to date on future developments and to attend future events, please subscribe to the LinkedIn group "DCU Alumni Paris Chapter" or send an email to Celine.NicOireachtaigh@dcu.ie so that you can be added to the list.
I hope to see you very soon at the next event to play your part at increasing awareness, connections and presence for DCU and its 40000 former students.
From Andrew Clarke in Paris, andrew.clarke@dcu.ie
DCU Alumni Sydney Chapter London - Attention DCU Alumni in Sydney! The DCU Alumni Sydney Chapter has created a new LinkedIn group and would like you to get involved! The group held its first informal get-together in April. Read more...
DCU Alumni Chapter New York - The DCU Alumni Chapter New York Committee was joined by DCU President Professor Brian MacCraith and DCU Chancellor Sentor Martin McAleese on Thursday, 11th October in the impressive surroundings of the Rockefeller Center.
Richard Wallace, who heads up the New York Chapter said, "The breakfast has been a huge success and we were extremely honored to be joined by our new Chancellor, Dr. Martin McAleese and DCU President, Brian McCraith. It is so important for our Alumni chapters to hear the vision and exciting direction the university is taking under the leadership of Brian, and how are role as global DCU ambassadors plays such a huge role. It was also fantastic for everyone to have the opportunity to meet the Chancellor and there's no doubt his inspirational words will stay with the group for years to come."
The DCU Alumni Chapter New York is currently looking for graduates in the area who are interested in getting involved in the Chapter commitee. Richard says, "We would love to hear from any DCU alumni based in New York City and the Greater New York area, as it's very tricky to discover everyone who is living over here! We are currently putting together a chapter committee and have a number of events in the pipeline for the latter part of the year. So please help us grow the DCU community in NYC and shoot us an email at dcualumninyc@gmail.com or join our LinkedIn group!"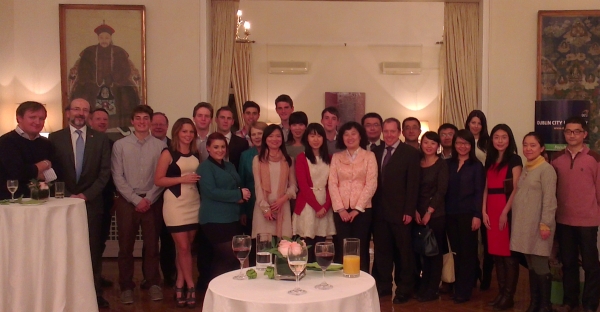 DCU Alumni Chapter Beijing - A special Alumni reception was held in The Embassy of Ireland Beijing on Thursday, 2nd November 2012 to coincide with a visit to the city by DCU President Professor Brian MacCraith. Over 25 graduates, students and former exchange students to DCU joined Professor MacCraith at this very special event, which was hosted by the Irish Ambassador Declan Kelleher and his wife Sigrún Kelleher, herself a graduate of DCU. If you would like to get further involved with the DCU Alumni Chapter in Beijing, email alumni@dcu.ie.
DCU Alumni Chapter Tokyo - The Embassy of Ireland, Tokyo hosted a special evening reception on Tuesday, 30th October as DCU President Professor Brian MacCraith visited the city. Over 40 graduates, students and former exchange students to DCU were present at the evening. If you would like more information on the DCU Alumni Chapter in Tokyo, email alumni@dcu.ie.
Alumni Abroad - Update your details!
International Graduates - update your details with DCU Alumni to be in with the chance of winning a DCU hoodie!
Click here to get in touch!
Get Involved!
Find your local DCU Alumni Chapter on the world map above. Just click on the pins for more information. If there is no pin in your area and you would be interested in setting up a local DCU Alumni Chapter in your own region or city, fill out our Alumni Chapter form, and we can put the word out to other Alumni in your local area! For more information email alumni@dcu.ie.
You can go anywhere from here!
Click below to view just some of the video messages from our Alumni around the world...