Advisory Committee
Eamonn Quinn (Chairman)
Eamonn is an investor and active director in a number of companies associated with the retail industry. Until 2005 Eamonn was Marketing Director and Deputy Chairman of Superquinn supermarkets. The company was subsequently sold and a family office was created. During this time he also chaired the Marketing Committee for the European-based Consumer Goods Forum and served on the US-based FMI Operating Executives Committee. Currently Eamonn is Chairman of Kelsius, a food safety compliance system to the food retail, food service and hospitality sector. In addition, he is Director of Nualight. Nualight is a VC backed enterprise selling LED lighting to the supermarket industry in Europe and the US. He is also a director of Endeco, a smart grid technology company that works with retailers and distributors to maximize energy efficiency and smart grid pricing. Eamonn holds an MA from Trinity College Dublin and an MBA (Retailing and Wholesaling) from Stirling University.
Ken Burke (AIB)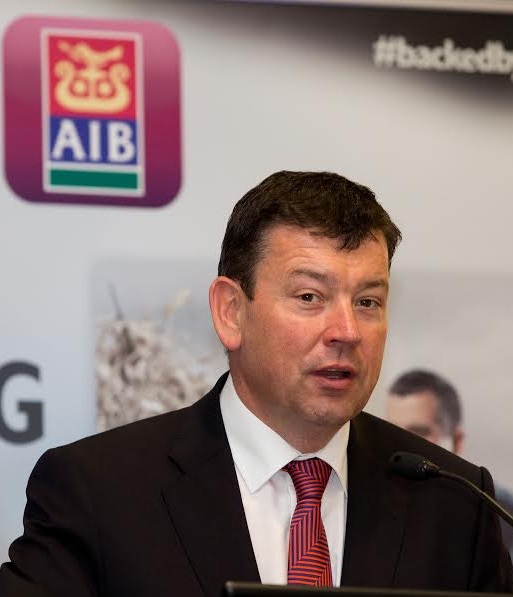 Ken is Head of Business Banking with AIB Bank. He is a member of the Senior Management Team and the Bank's Leadership Council, and also a Director of AIB Insurance Services Ltd. Ken is responsible for AIB's Business Banking strategy & propositions, customers, market engagement, distribution network, and operations. He has held a number of senior executive positions in AIB and has extensive retail and business banking experience. He has been instrumental in designing and implementing AIB's Sectoral Strategy. Previous AIB roles include; Head of Business Performance & Planning, Head of Sales & Planning for Republic of Ireland and Regional Director. Ken holds an MSc in Management & Business Administration from Trinity College Dublin, is a licentiate of the Institute of Bankers, and has graduated from the Irish Management Institute Senior Executive programme.
Bryan Bourke (William Fry)
Bryan Bourke is Managing Partner of William Fry, He has extensive experience in corporate transactional work, having advised on some of the largest public and private Mergers & Acquisitions and takeover deals in Ireland in recent years. He has also worked with a number of large family businesses on governance structures and the resolution of shareholders issues. Bryan is consistently ranked as a Tier 1 Corporate and M&A lawyer by the international leading directories.
Paul Hennessy (PwC)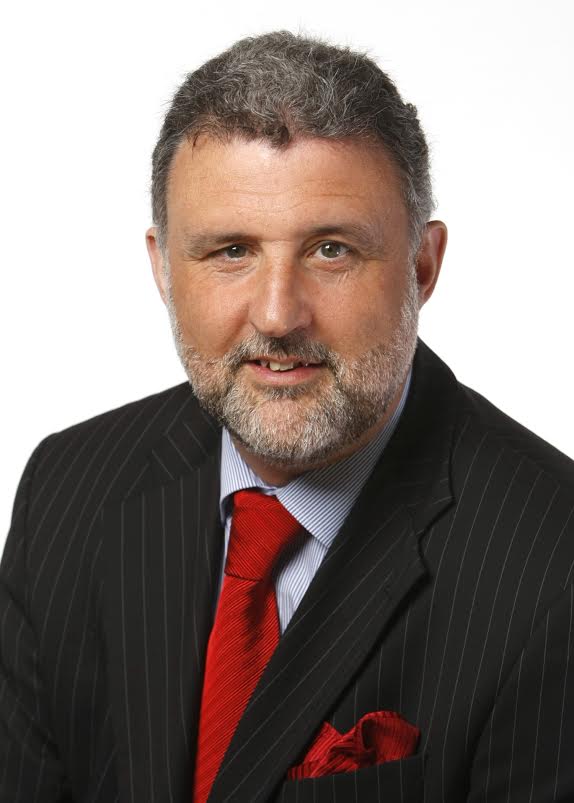 Paul Hennessy is a partner in the audit practice and leads PwC's private company services team which provide a range of services to individuals, privately owned companies, not-for-profit organisations. Paul has extensive experience of advising private companies, family businesses and not-for-profit organisations on issues such as structuring, governance, succession and strategy. Paul also has significant experience in the public sector having carried out assignments for the EU, government departments and other public sector organisations. He acts as audit partner to a number of hospitals and advises hospitals on critical issues in the healthcare sector. Paul is a member of PwC's Eurofirm Private Companies Services Leadership Network. He is a Fellow of the Institute of Chartered Accountants in Ireland
Claire Whelehan (DCU Educational Trust)
Claire Whelehan joined the DCU Educational Trust in September 2005. Her current role as Director of Development is to develop and maintain a portfolio of individual, corporate and foundation relationships. Claire works closely with the Trustees and Chief Executive to further the mission and objectives of the university through external funding and offers guidance in establishing and implementing a wide range of advancement policies and procedures. Claire has over 15 years of experience in development and alumni relations, within the education sector. Claire came to DCU from The Roxbury Latin School in the United States, where she was Director of Annual Giving and Alumni Relations. Prior to that Claire worked as a Development Assistant at the Harvard College Fund. Claire originally hails from Dundalk and holds a BA Degree in Hotel and Tourism Management from the University of Ulster..
Colm O'Gorman (DCU)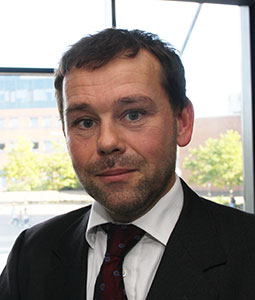 Professor Colm O'Gorman is a leading international scholar on entrepreneurship research. His research interests include entrepreneurship and enterprise policy; high-tech entrepreneurship; management of small and medium sized enterprises; commercialisation of university research; family firms and high growth firms. In recent research projects he has explored the nature and extent of entrepreneurial activity in Ireland (the Global Entrepreneurship Monitor project) and strategy in small and medium sized enterprises (SMEs). His research has been published in leading international journals including Small Business Economics, Entrepreneurship & Regional Development, The Journal of Tech Transfer, and International Journal of Entrepreneurship and Small Business. He is author of several award winning case studies. He has worked on Irish and EU funded research projects.
Eric Clinton (DCU)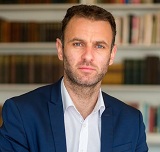 Dr. Eric Clinton's research interests are concerned with strategic entrepreneurial practices in multi-generational family firms. In particular, seeking to understand how family firms can foster entrepreneurship across generations and thus improve their transgenerational potential. Dr. Clinton has published in leading journals such as the Strategic Entrepreneurship Journal, Family Relations, Entrepreneurship Research Journal and presented at leading international conferences such as the Academy of Management Conference, Strategic Management Society (SMS), Babson College Entrepreneurship Research Conference (BCERC), and the EIASM Family Firm Management Conference.
Rima Fitzpatrick (DCU CFB)
Rima Fitzpatrick has been appointed Centre Manager to the DCU Centre for Family Business in May 2014, following her role as Senior Manager with the Niall Mellon Trust and as Project Manager with MCI Corporate Events previous to that. Rima's role at the Centre for Family Business is at the core of the CFB vision - developing on-going engagement with Irish Businesses and delivering interactive programme of events and workshops that will transfer leading Irish and International Research into best practices.