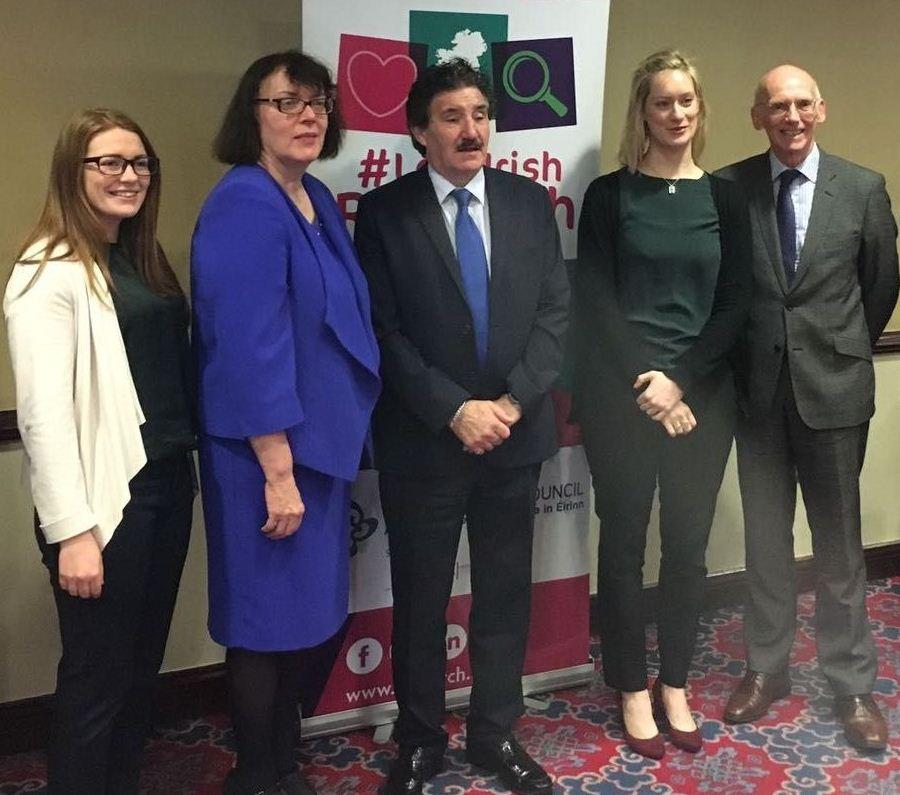 Implications of the Bratislava Declaration for Young Researchers in Ireland
A workshop on implementing the Bratislava Declaration of Young Researchers took place yesterday, Wednesday 22nd March.
Dr Mairéad Foody, an IRC postdoctoral scholar based in the National Anti-Bullying Research and Resource Centre at DCU, contributed to a panel discussion on how the declaration may be implemented in Ireland. Other panel members included Dr Eucharia Meehan, Director of the Irish Research Council; Dr John Donovan, Chairman of EARMA and Head of Research at Dublin Institute of Technology; and Dr Sarah Hayes, Education and Outreach Manager with the Synthesis & Solid State Pharmaceutical Centre, University of Limerick.
The workshop was attended by the Minister of State for Training, Skills and Innovation John Halligan TD and chaired by Dr Conor O'Carroll, Independent Consultant on Research and Higher Education Policy and Funding Chair of European Steering Group on Human Resources and Mobility.
In 2016, the European Commission invited 15 young researchers from across the EU to write the Bratislava Declaration of Young Researchers.
The Declaration outlines the aspirations the authors have for research and for researchers. It focuses on empowering peoples' ideas, sustainable and transparent career trajectories, work-life balance, and the research environment. It presents an optimistic vision for these aspects of life as a researcher.
The declaration can be found here: http://www.eu2016.sk/data/documents/bratislava-declaration-of-young-researchers-final.pdf