DCU Access launched their 'UFirst' programme of supports for 5th and 6th year secondary school students in October 2016. 50 students drawn from DCU link schools have engaged with the Access Service regularly over the last 9 months and attended various workshops in Careers, Personal Development and Preparing for University. As a follow on, participants were invited to attend a one week summer school held on the DCU Campus which would give them an insight into what it is like to be a full time third level student.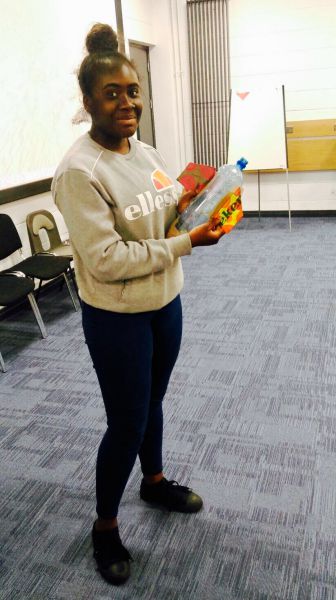 Modules offered on the Summer School were Science, Multimedia, Business, Psychology and Engineering. In addition, workshops were provided in Finance, Motivation, Sports, Film Appreciation, Positive Mental Health and Communications.
Evaluations conducted with the participating students showed that 92% enjoyed the Summer School a lot. 58% said they got a great insight into the course they want to study with 42% saying they learned something about the course they are interested in. 100% of participants said they now really want to go to college.
Access Staff, DCU Access Student Leaders and participants all had a very enjoyable week in glorious weather. Our thanks to all who contributed to the success of our first Summer School, in particular, Jonny Cooper, Martin Moloney and the DCU Sports Centre.
Main picture shows the Science group getting ready for their presentation with their tutor Laura; picture at left shows Lizzy with her water rocket ready to go.