Secondary Schools | Access
The Outreach team offers a range of initiatives to 24 schools  linked to DCU and other community groups. Most of the schools supported by the outreach programme are DEIS schools (Delivering Equality of Opportunity to Schools).
Our U & University programme aims to raise awareness of higher education opportunities through interactive activities on campus such as:
Campus tours

Multi-sport activities

Maths quizzes

Introductory workshops on life in college.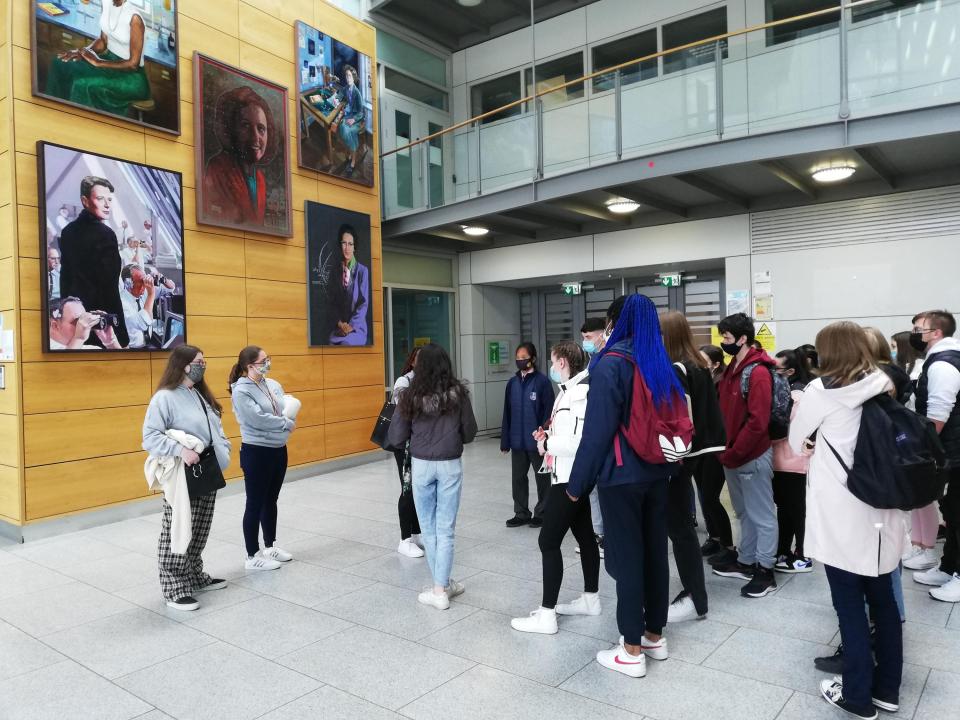 Activities usually include interactive and fun activities such as sports blizzes, quizzes, campus tours and workshops which take place on campus.
Some of our activities & talks can also take place online, including:
Virtual campus tour & Q&A
All our activities are supported by DCU Access Ambassadors whose experiences are invaluable for their younger peers.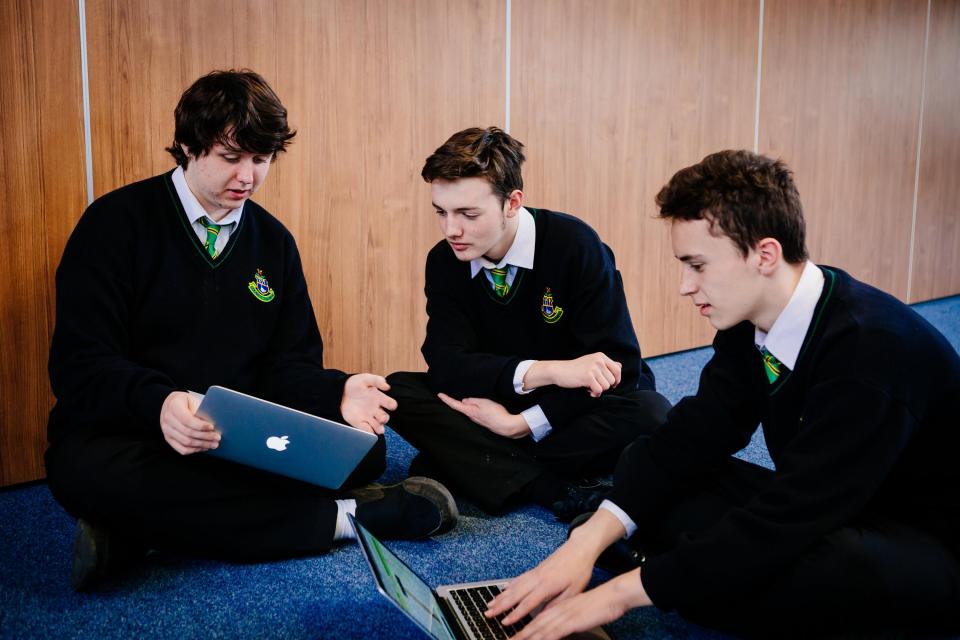 DCU TY is a skills based programme specifically aimed at Transition Year students, aged 15 to 16 years old. The programme has been designed to increase student engagement in education and raise motivation and career aspirations and broaden students' world view.
Curriculum
The programme centers on curriculum which is largely technology based. It consists of 4 Modules which are delivered in schools by teachers who receive training and support by DCU.
20 hours of curriculum on Multimedia & Social Innovation
The Multimedia module enables the students to become digital creators. It empowers them by giving them a voice to create awareness and drive change in their communities through the development of a video. This module develops important 21st Century Skills, such as collaboration, problem solving and becoming a self directed learner.
20 hours of curriculum on Smart Skills
Smart Skills focuses on Coding and App design. Students learn how to design, code and test Android apps and develop necessary skills for successful software development. Critical skills developed through this module include project management, problem solving, teamwork and communication skills.
U First is a two-year outreach programme which aims to prepare students from our linked schools to be college-ready and not just college aware.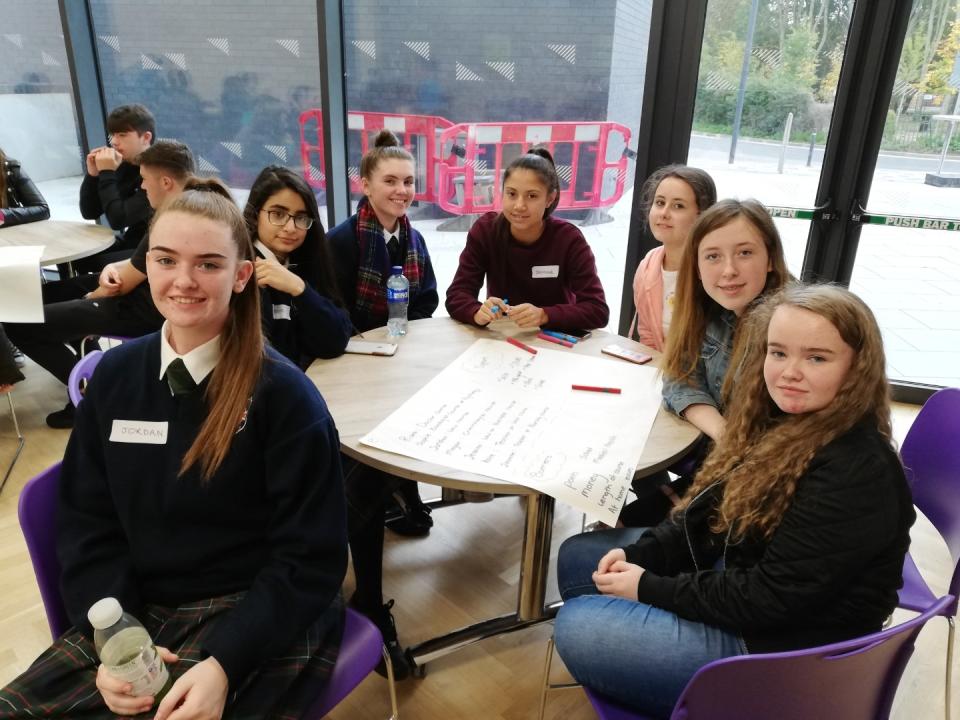 Each year, our U First programme supports about 120 students through monthly workshops, shadowing, mentoring and academic support, aimed at building their capacity and confidence to access third level education.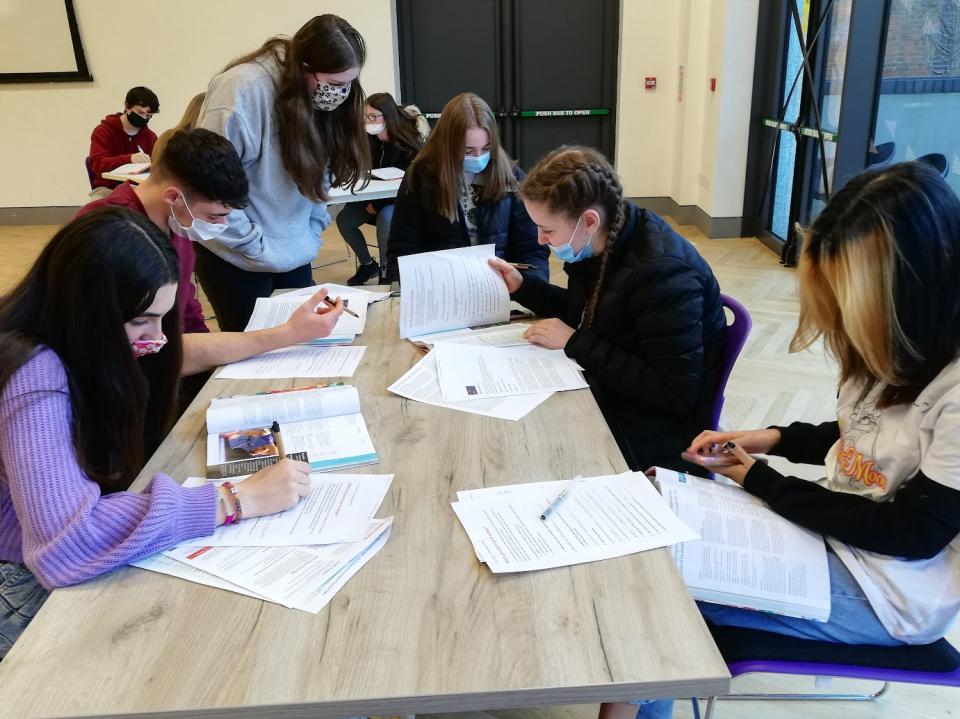 U First students participate in monthly workshops on our Glasnevin campus on the following topics:
Applying for college

Getting organised

Study skills

Career preparation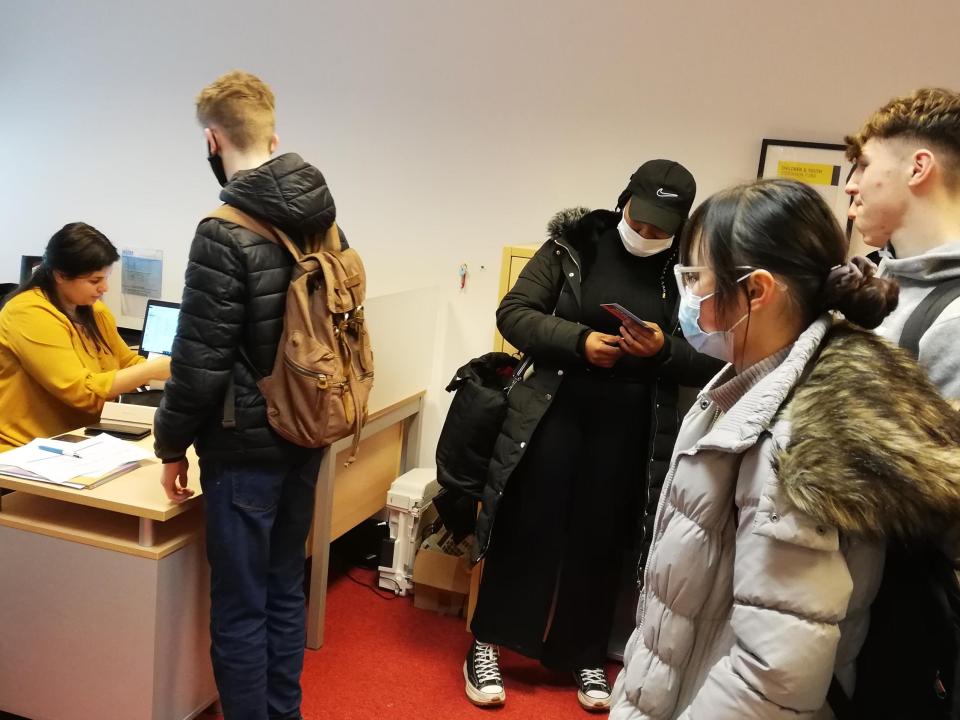 U First students are matched with another DCU Access student based on the subject they are interested in studying in College. On shadowing day, they spend the day together attending lectures , having lunch and living the student life for one day!
In March 2022, 39 students participated in our shadowing day on our Glasnevin and St. Patrick's campuses.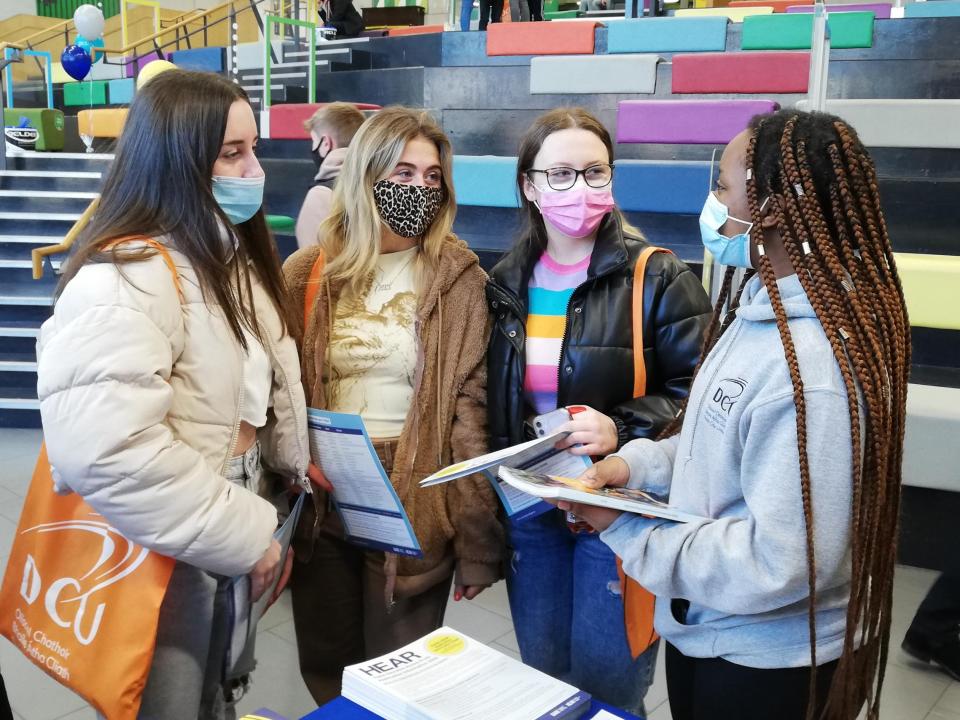 In their second year, U First students can opt for mentoring sessions with an ambassador who can then address any questions about the HEAR/DARE application process, CAO points and share their own experience transitioning to DCU.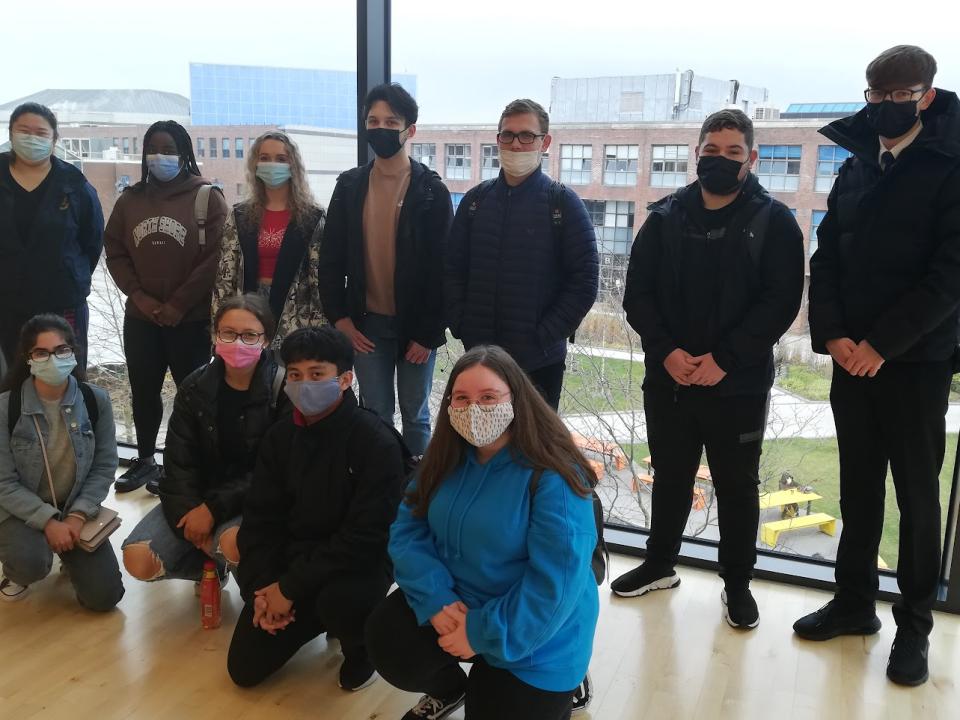 With the support of private donors and in partnership with the O'Reilly library, the Access service offered both online and on campus tuition to Leaving Certificate students in 2021-22. in total, 41 students from our linked schools benefited from this academic support.
In spite of the challenges posed by the pandemic, we have further developed collaboration and partnership within DCU and with other education stakeholders and community organisations to jointly address equity of access to third level education in North Dublin.
​​​​​​
Internally, we work closely with the Educational Trust, DCU research centres, SS&D and 
various faculties to extend existing supports in DCU to students from our link schools. 
Externally, our collaboration with local area partnerships enable us to offer information sessions outside of schools settings to parents and students on CAO, HEAR & DARE and Teaching as a Career.
In 2020-21, thanks to the support from the Educational Trust, we were able to secure funding to expand on our projects and develop new ones.
JumpAGrade Collaboration
In 2020-21, we have continued to support students who enrolled in our online tuition programme delivered by Jumpagrade and supported by the Dublin Diocese for the 2nd consecutive year. A few students explain what they found most beneficial about the programme:
"I applied to Jumpagrade to improve my grades in maths as it has never been my strongest subject. From the tips I learned from the wellbeing videos and the on demand maths classes I have noticed a rise in my grades in maths and an improvement on my overall wellbeing." (Lara, 6th year U First student, April'21)
AI in my Life Collaboration with ADAPT Research Center
The 'AI in My Life' project will engage 500 Dublin teenagers from disadvantaged backgrounds in an interactive workshop series encouraging them to reflect on their experiences in a world shaped by artificial intelligence, personal data processing and digital transformation.
Through the workshops, students will be empowered to evaluate the ethical and privacy implications of AI in their lives, to protect their digital privacy and to activate STEM career and university awareness. AI in My Life  extends the 'DCU TY' programme for innovative educational opportunities for Transition Year students from underrepresented communities in higher education.