Keynote Speakers
Professor Alexandre Kalache
Co-President of the International Longevity Centre-Brazil (ILC BR), Former Director of World Health Organisation (WHO)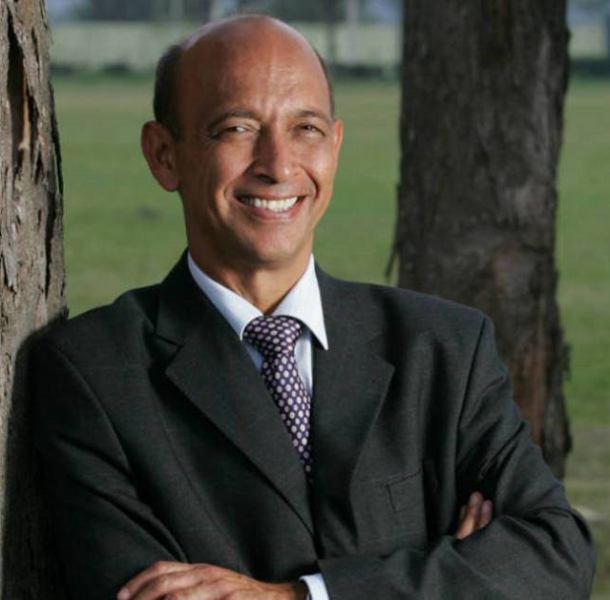 Alexandre Kalache is a specialist in age-related issues. Specifically, his expertise is in the epidemiology of ageing & the life-course, inter-sectoral policy development (including age-friendly initiatives), health promotion, old-age care, human rights and migration within the context of ageing as well as the more general cultural complexities of the world-wide longevity revolution.
Professor Kalache has been a leading pioneer in ageing issues for close to forty years in various roles: as academic, international civil servant and advocate. His was one of the very earliest voices to articulate the global nature of population ageing, together with the potentialities and the risks through inaction inherent within it. His contributions toward the shifting of the traditional paradigms in the field of ageing are widely acknowledged on the global stage.

Following his medical training in Brazil and then his MSc and PhD in the United Kingdom, Professor Kalache held research and teaching positions at both the Universities of Oxford and London for almost twenty years. During this time he founded the Epidemiology of Ageing Unit at the London School of Hygiene and Tropical Medicine (1983) and created the first European Masters degree in Health Promotion (1991). From 1995-2008 he directed the World Health Organisation's global Ageing and Life Course Programme from the Geneva headquarters. During his thirteen years at WHO he launched the Active Ageing Policy Framework (2002) and the global movement on Age-Friendly Cities (2007) among many other enduring initiatives.

In 2008 he relocated to the USA where he assumed a new position as Senior Policy Adviser on Global Ageing to the President at the New York Academy of Medicine (NYAM). He simultaneously commenced the role of Global Ambassador for the London based HelpAge International the largest and most influential worldwide civil society organization on ageing.
In 2012 Alexandre Kalache took up the Presidency of the newly-created International Longevity Centre-Brazil in his home city of Rio de Janeiro. ILC-Brazil is an autonomous think tank which is part of an international consortium of fourteen such centres. Concurrently, Professor Kalache serves as Global Ambassador of HelpAge International, Senior Advisor at the New York Academy of Medicine and sits on a multitude of boards ranging from the World Economic Forum to the Gulbenkian Foundation. He acts as worldwide adviser on ageing issues to national, state and municipal governments, civil society organisations and the private sector.
Professor Kalache is the recipient of many lifetime achievement and contribution to medical science awards. He has also been listed among the 100 most-influential Brazilians. Among his more recent accolades are Honorary Citizen, São Paulo Municipal Government (2014); Emeritus Citizen, Rio de Janeiro Municipal Government (2013); Presidential Award of the International Federation of Ageing (IFA) (2012); the United Nation's Lifetime Achievement Award (2011) and the Brazilian Presidential Medal of Merit (2010).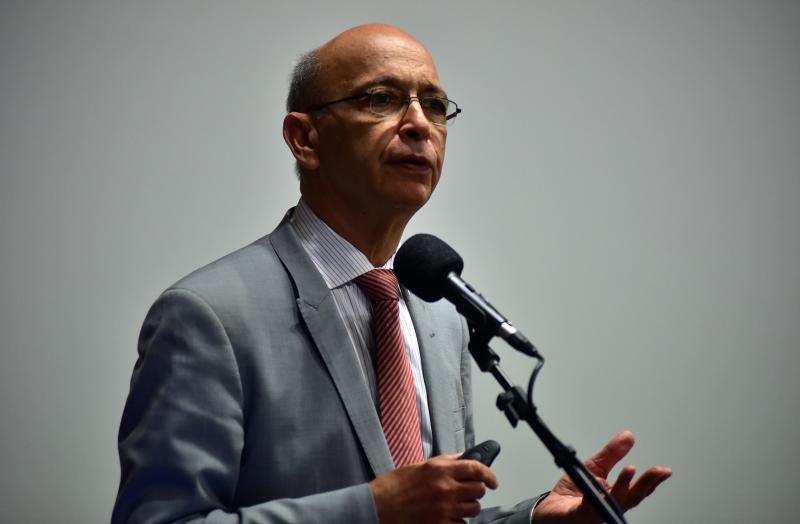 ---
Professor Desmond (Des) O'Neill
Consultant Gerontologist, Adelaide and Meath Hospital.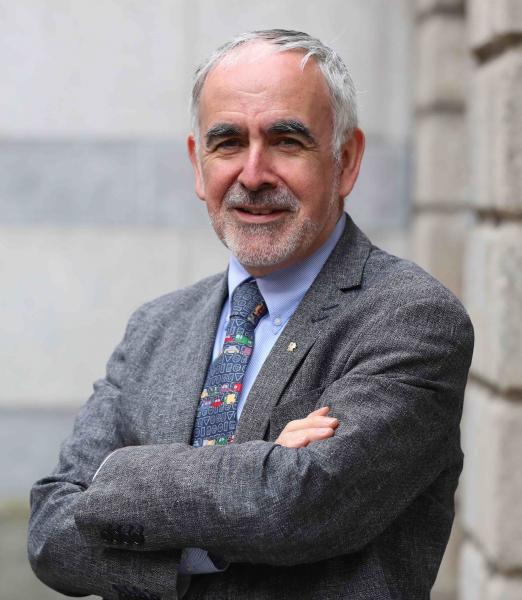 Desmond (Des) O'Neill is a Professor of Medical Gerontology in Trinity College Dublin and a consultant geriatrician in Tallaght Hospital. His research interests centre on ageing and the neurosciences with a particular emphasis on the humanities, and he has authored over 300 peer-reviewed papers and book chapters. He was worked collaboratively with a wide range of disciplines, including artists, scholars in the humanities, ethicists, architects and musicians, and is passionately interested in developing the process of interdisciplinary research on the themes of ageing and memory.
As Chair of the National Centre for Arts and Health, he has worked with a number of national cultural agencies and institutions to develop the concepts of arts, ageing and health. He helped develop the first course for artists in health care in Ireland, has broadcast on Lyric FM, and is an active contributor to the British Medical Journal Blogs and national media on matters relating to ageing and the humanities.
His book, Ageing and Caring, was published by Orpen Press in November 2013. He was awarded the All-Ireland Inspirational Life Award in 2010 for advancing the cause of older people, and the Joseph T Freeman Award by the Gerontological Society of America in 2014.
---
Dr. Ruth Finkelstein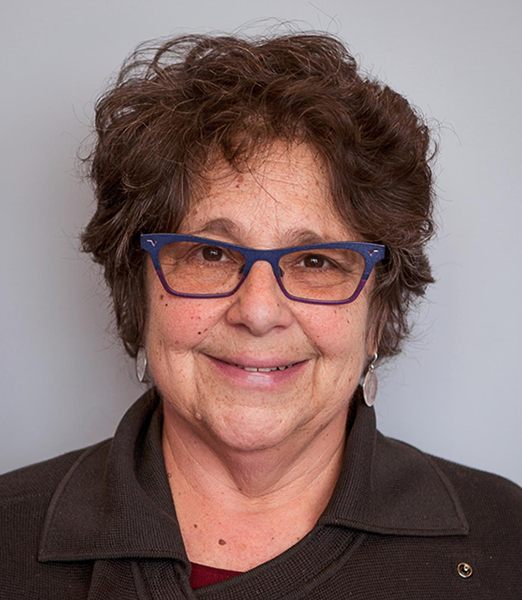 Ruth Finkelstein, ScD is the Executive Director of the Brookdale Center on Aging at Hunter College and Professor of Urban Public Health. She works to transform understanding of aging from a state of decline to a life course stage full of challenge and opportunity.
Dr. Finkelstein was the Associate Director of the Robert N. Butler Columbia Aging Center. There, her signature initiatives included the Age Smart Employer Awards, honouring businesses who value older AND younger workers; the Age Boom Academy, a course educating journalists about aging; and Exceeding Expectations, a digital narrative following 20 people 81-years-old.
She was the architect of Age Friendly New York City, built upon the WHO strategy. Age Friendly NYC focused on businesses better serving their older customers, enhancing the access of older adults to universities, and helping neighborhoods fix issues affecting older residents. Dr. Finkelstein's awards include "Best Age Friendly City in the World" 2013; "Game Changer", 2012 and 2016 "Influencer in Aging".
---
Dr. Allison Sekuler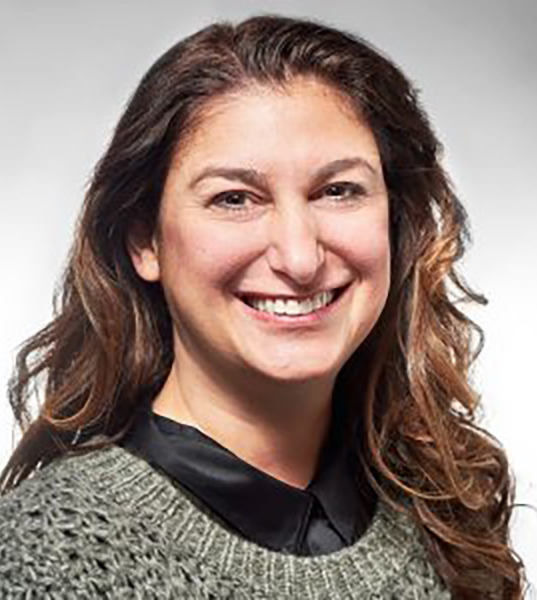 Dr. Allison Sekuler is the new Vice-President of Research at Baycrest Health Sciences. She began her post there in September 2017. Prior to joining Baycrest, Dr. Sekuler's distinguished career included a ten year post as Professor in the Department of Psychology, Neuroscience & Behaviour at McMaster University, where she was the first Canada Research Chair in Cognitive Neuroscience (2001-2011). She is also the Co-Chair of the Academic Colleagues at the Council of Ontario Universities and Chair of the Natural Sciences and Engineering Research Council of Canada's (NSERC) Scholarships & Fellowships group along with being a member of NSERC's Committee for Discovery Research.
The recipient of numerous awards for research, teaching and leadership, Dr. Sekuler has a notable record of scientific achievements in aging and vision science, cognitive neuroscience, learning and neural plasticity, and neuroimaging and neurotechnology, as well as vast experience in senior academic and research leadership roles.
Allison completed a double-major BA in Mathematics and Psychology from Pomona College (1986), and a PhD in Psychology from the University of California, Berkeley (1990). On completion of her doctorate, Dr. Sekuler went to Canada as a faculty member at the University of Toronto, where she collaborated with Baycrest scientists Drs. Randy McIntosh and Cheryl Grady.
Dr. Sekuler says she feels fortunate to be able to conduct and support research in Canada, and particularly at Baycrest. "As lifespans increase, it is imperative that we do everything we can to improve quality of life for people in their later years. Brain health and ageing research are critical pieces of that puzzle," Dr. Sekuler says. "I'm thrilled to have the opportunity to benefit older adults by more closely connecting fundamental and clinical research at a world-leading organisation like Baycrest. And I'm especially excited to build on the incredibly strong foundations already in place at the Rotman Research Institute and the Canadian Centre for Aging and Brain Health Innovation."
---
Dr. Áine Ní Léime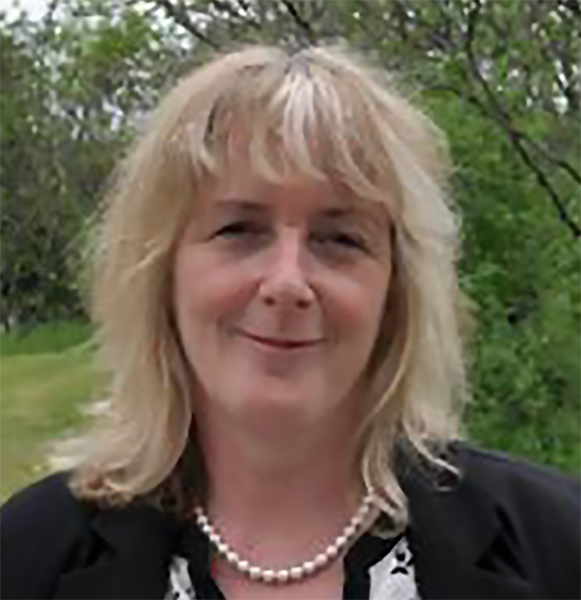 Áine Ní Léime is currently in the the final year of a Marie Sklodowska-Curie International Outgoing Fellowship. She is mentored by Professor Tom Scharf at the Irish Centre for Social Gerontology in Galway, Ireland. She spent the first two years of the fellowship at the Department of Sociology at Case Western Reserve University.
Before her scholarship award, she worked as a Research Fellow in the Irish Centre for Social Gerontology since Jan 2014. She conducted both doctorate and post-doctorate research at ICSG since April 2006. She holds an MA in Economics from NUI Galway and was awarded a PhD in Sociology from the University of Dublin, Trinity College in 2010 for her thesis, 'Decision-making among older workers in the Irish Civil Service'. Áine holds a BA in Economics and Sociology with a concentration on women's studies from NUI Galway.
In April 2015, Aine was elected Chair of COST Action IS1409 (Gender and Health Impacts of Extended Working Life) which currently has a network of researchers from 26 countries. The Cost Action has funding of €436,000 and runs for 4 years from April 2015 - April, 2019. She has directed the Diploma in Social Gerontology and has designed and taught the module, Social Perspectives on Ageing and co-teaches the module, Research Skills.
Áine was responsible for civic engagement and has initiated and participated with colleagues in a number of activities including facilitating ICSG's consultative committee of older people and running a conference and courses with and for older people in the community. She has worked with a variety of community, statutory and university colleagues to initiate events and to facilitate consultative projects such as Galway's 'Healthy Ageing Cities' project with colleagues from the HSE, Galway city partnership and Galway City Council.
Áine has co-facilitated the psycho-educational course Ageing with Confidence with Christine De Largy with older adults in an urban (Galway, with Galway City Partnership) and a rural community setting (Clifden – with Forum) during 2010/2011. She also co-facilitated "On-Track", a community development programme for older people, in Clifden in Spring, 2012. Áine is co-convenor of the research cluster "Gender and Public Policy" through the Gender ARC, an advanced research consortium of NUI Galway and University of Limerick since July, 2011.
She is Chair of Research Network 14 of the European Sociological Association (Gender the Labour Market and the Welfare State) from 2011-2013 and held an international conference at NUI Galway in September, 2012. She has been awarded over €475,000 in funding. She has published articles in peer-reviewed journals including Ageing and Society, Action Research, Voluntary Sector Review, UNESCO Multidisciplinary Journal in the Arts and is an invited reviewer for prestigious peer-reviewed journals in the fields of ageing and of employment and for the Gerontological Society of America. She has presented and chaired symposiums at international conferences including the ESA, the BSG and the GSA as well as to several community groups and Active Retirement Associations.
---
Professor Andrew Sixsmith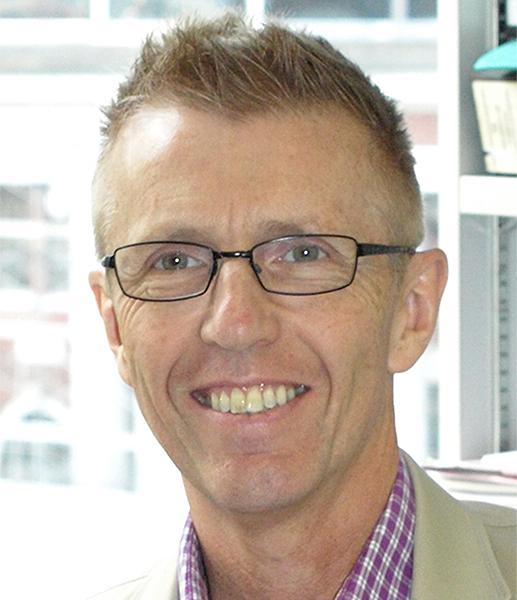 Andrew Sixsmith, Professor and Director of SFU's Gerontology Research Centre and recently appointed co-director of national research network, AGE-WELL, knows about making academic research relevant and applicable to industry. Before coming to SFU in 2007, Andrew spent nearly twenty years with the University of Liverpool working in the Department of Psychiatry, the Institute of Human Ageing, and the Department of Primary Care. Andrew says having academic mentors who were "incredibly entrepreneurial" during his graduate career inspired him to "look beyond the books" in applying academic research.He completed his PhD at King's College, London under the supervision of Tony Warnes in the 1980s. He holds an undergraduate degree in Geography and American Studies from Keele University in the UK. He says although he was "very interested in things like economic geography, health care, and social welfare" he also did a lot of quantitative analysis during his undergraduate degree and spent five years working as a computer programmer for the British Royal Ordnance Factories after completing his undergraduate studies. As an analyst and programmer, Andrew honed skills to carry forward into future research contexts and eventually did a Master's degree at Keele University.
Andrew says that the field of gerontology has encouraged him to become something of a research entrepreneur: "Typically, as researchers, we develop an interest, pursue it, write papers, books and publish in our very specific fields. However, I think in the field of gerontology, we are by definition interested in seniors and how we can help seniors so the practical, applied side of research is very important." In addition to running a project that investigated how seniors conceptualised home, for example, Andrew also contributed to projects that actually designed housing for older people. More recently, he signed on to help design technology for people with dementia to listen to music, and contributed to the development of the 'Simple Music Player'.
During his time as a researcher in the UK, Andrew was involved with setting up a strategic European research network, and worked to set international research agendas and develop educational initiatives around technology and accessibility. Recently, he was appointed to co‑direct the research network, AGE-WELL (Ageing Gracefully across Environments to Ensure Well-being, Engagement and Long Life), a National Centre of Excellence whose mandate is to help "accelerate innovation in the field of technology and ageing." In addition to connecting researchers across Canada, AGE-WELL has recently launched funding opportunities for graduate students and postdoctoral researchers.
This applied approach, Andrew says, and the concern with "bridging the digital divide," so to speak, has become increasingly important. Many people are using the most up-to-date technology, but Andrew notes that there are many people who don't or can't use advancing technology for a variety of complex reasons. As an athlete who does triathlons and is a consumer of a lot of online health information, Andrew says can identify with the struggle to keep up-to-date. "I'm someone who is relatively well-educated and able to make sense of the information that is out there but in the area of nutrition, for example, you read contradictory information all the time and it's very confusing." Likewise, he says, regarding technological know-how, "It's hard to imagine being a full participant in society these days unless you are able to use these technologies. So it's become part of a social agenda. By helping people gain access to the things others take for granted, you're also helping them help themselves and while it's not necessarily a health service, it is preventative and it's part of having a strong participatory society."