Benefits & Services
DCU Affinity Credit Card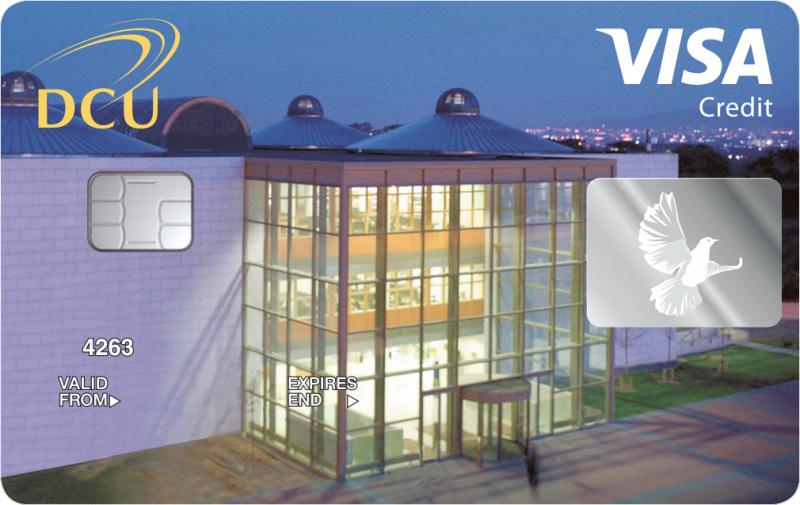 DCU Affinity Card
Dublin City University has partnered with AIB to offer you an affinity credit card with a reduced interest rate, issued exclusively to DCU graduates, staff, students and friends of the University.
Benefits to you
No annual fee1 An introductory annual interest rate on purchases and Balance Transfers for 12 months from the date the credit card account is opened
Up to 56 days interest-free credit2
Cash advance facility
24/7 customer service
Non-AIB customers can apply for a DCU Credit Card
Notes
Government stamp duty of €30 is charged annually per Credit Card account.
Fees and Charges apply.
Why choose a DCU Credit Card?
Apart from offering great benefits to you, AIB has undertaken to make a donation of €15.00 to the Annual Fund, and more importantly, for every transaction made on each card, AIB will give a percentage to the Fund
The objective of this exclusive offer is to provide additional benefits to students and graduates. Through this scheme we have the potential to raise tens of thousands of euros, which will be used to provide scholarships and student services which we could not otherwise afford. All funds raised from the Affinity Card will go toward the proposed projects:
Academic scholarships
Sports scholarships
Library books and equipment
On-campus facilities
Alumni events
Details of your account transactions will not be disclosed to DCU or any other party. Thank you for your support.
Application procedure
Complete in full an application form, and place in an envelope (no stamp required) and send to:
AIB Card Issuing
PO Box
708
Sandyford
Dublin 18
To get a DCU credit card application form, contact:
AIB Card Services 1800 24 24 20
AIB DCU Campus (01) 7005140
DCU Alumni (01) 7008689
FAQ
Who can apply for the DCU Credit Card?
Graduates, staff and friends of the university may apply for the DCU Credit Card. Please note applicants must be over 18 years of age. Terms and Conditions Apply.
Can I apply for the DCU Credit Card if I don't bank with AIB?
Yes you can. Along, with a completed and signed application form, please also send in one copy of photographic ID and two original Utility Bills. Alternatively, you may call into any AIB Branch and have an AIB Staff member sight the originals and copy them for you.
I don't live in Ireland, can I still apply for the DCU Card?
As long as you hold an Irish Bank account, you can apply for this card where ever in the world you are based .
How can I make the application procedure easier?
In order to make the application procedure easier, don't forget to include the following:
Completed Application Form
If you are NOT already an AIB Account Holder, please understand that to comply with the Criminal Justice Act 1994, AIB is obliged to establish your identity (Passport or Drivers Licence) and permanent address (a household bill or recent bank statement) before you open an account.
Terms and conditions apply. Credit facilities are subject to repayment capacity and financial status and are not available to persons under 18 years of age. Government stamp duty of EUR 30 is charged annually. Allied Irish Banks, p.l.c. is regulated by the Central Bank of Ireland.
The library image - why it was chosen
The John & Aileen O'Reilly Library symbolises the transformation of DCU into a modern, innovative and accessible university. This beautiful landmark, designed by Scott Tallon Walker, is a hub of activity for the DCU community representing knowledge, ideas, student-centred learning and research.
The Library stands at the eastern end of the campus and is balanced at the western end by The Helix Arts Centre giving a holistic sense of community to the students who study and live here. This is the DCU of today, a university that you have helped create.
Thank you for your support.