Alumni Stories
Would you like to share your career story on the Graduate Blog?
Email the DCU Alumni Office for more information on how to get involved! alumni@dcu.ie or telephone 01 700 8689
December 2014 - Vicky Kavanagh
BA, Journalism, 2011

Vicky Kavanagh graduated with a B.A in Journalism in 2011 and has worked in broadcast, print and online journalism since. A Youth Ambassador for ReachOut.com, her first book "You, Me and Everybody We Know" was recently published in aid of the charity and can be purchased on Amazon. She also blogs at lifeofablackbird.blogspot.com and tweets @VickyWrites

My relationship with DCU actually began about 10 years before I entered as a student and my first impression was, "Wow, it's like something out of the movies!".

I was a wide-eyed seven-year-old who had just been accepted on the CTYI program, so on Saturdays and during summer break, the DCU campus became my second home as my hunger for knowledge was fed, friends were made and life-long memories forged.

While I never think the decision to attend university is taken lightly, there was a significant poignance for me on my first official day as a college gal - I was the first in my family to ever attend university. Due to my social and economic background, as I got older, I didn't think I would be able to go to DCU, despite having become so familiar with the place at such an early age. It seemed tantalisingly out of reach. However, thanks to the Access Scholarship Program, my dream was able to turn into a reality.

That dream could have turned into a bit of a nightmare given the timing of my enrollment - the week after I started college, Lehman Brothers collapsed and the global economy was thrown into crisis. With a good deal of naiveity, my classmates and I thought, "Sure, it'll all be grand!" by the time we graduated in three years time. Suffice to say, it wasn't.

If I had gone to any other college, my response to this situation probably would've been quite different. But I think DCU attracts the self-starters, the ones who demonstrate grace under pressure. The university's own history and the history of many of its students is one of success against the odds - my own included. Rather than be overwhelemed by an economic situation outside of my control, I decided - and was encouraged by my lecturers and fellow students - to get creative about my education and future prospects.

I threw myself into working on DCU's The College View and gained experience as a Senior News Reporter, Arts Reporter and eventually became Features Editor. In an effort to give back to the cause that had given me so much, I began volunteering with the Access Program and the DCU Educational Trust who helps fund the scholarships. My role as a Student Representative was varied, interesting, and very fufilling and is one I am still very proud of and continue today.

In my final year, I was accepted into the Washington Ireland Program's Class of 2011, one of two DCU students on the program that year. After spending the Summer in DC interning at RTE's Washington DC Bureau, I graduated in the November and started working in RTE in the December.

Beginning a media career can be an arduous task at any time, nevermind when "cutbacks" and "recession" were as central to every conversation as the air we breathe. But time and time again, I was told by prospective employers and people at RTE how being a DCU grad was a real plus; it denoted quality and professionalism.

I've worked for RTE for the last three years in a number of positions across a number of programmes, including The Frontline, Prime Time, The Tubridy Show on 2FM and The Late Late Show. I also work as a freelance writer and was a guest columnist for the US edition of The Irish World.

By choosing to go to DCU, I made the strongest choice for my career. The education I recieved at the university, the friends and contacts I made along with the experience from extra-curricualr activities gave me an advantage in a competitive job market still stand to me this day.

On a personal level, DCU was where I grew up, made long-lasting friendships and a place where I figured out who I was and what I wanted in a supportive and caring atmosphere. The sense of community and loyalty really contributes to make DCU one of the most unique universities in Ireland. It's always been a place for innovation and breaking the mold - which is how the brightest people, greatest inventions and amazing breakthroughs come to be. I'm honoured to call myself a DCU alum.
November 2014 - Pat O'Mahony
BA, Communications, 1986

The Story So Far...
When I graduated in 1986 from NIHE Dublin (the capital's National Institute for Higher Education, as DCU was back then) there was a frighteningly apt gag doing the rounds that thankfully doesn't have the same sad ring of truth about it today:

"What do you say to a Communications graduate with a job?
"A Big Mac and a large fries, please."

30 odd years ago the country was in one long continuous recession and the CS degree, only finding its feet, wasn't held in the same high regard it is now so when we finished we either took whatever jobs we could find, signed on or hightailed it out of the country.

As some of you might remember I hung around campus for a year as the college's first fulltime Ents Officer with the Students Union, having done it while a student in 1984-'85 (I was elected by the tiniest of lucky margins), before deciding in 1987 that I really should head back out into the real world.

Since then I've dabbled in print journalism (I still do occasionally), presented on radio and TV and gradually moved off-mic and off-camera to where I am now, mostly a radio and TV producer-director.

It's been an interesting ride and there have been some unquestionable highlights. A quick copy-and-paste from the About page on my website reveals a diverse Top 8:

• producing the Emmy Award-winning Reporters At War series for Discovery in 2003 on the history of war journalism;
• co-producing and hosting You Couldn't Make It Up, a 10-part weekly radio comedy news panel show for Newstalk in 2013 and 2014;
• directing my first television documentary, Sleep With Me, in 2007 for Channel 4's First Cut strand;
• presenting and producing the weekly Access All Areas on RTÉ Radio 1 between 1996 and 1998 on the workings of the music industry;
• producing and directing Now That's What You Called News 2011, an end of year news-review television programme for RTÉ that focused on our internet news searches;
• producing five radio documentaries for RTÉ Radio 1's Documentary On One strand between 2009 and 2012, including The Forgotten Visit on Nixon's 1970 visit to Ireland and the GAA McNamee Award-winning A Silver Lining on emigration and the Stockholm Gaels;
• filling in for Dave Fanning for eight years from 1990 on his nightly RTÉ 2fm music show;
• and of course, I imagine what most people of a certain age remember me for, my first full time broadcasting gig, co-presenting RTÉ Television's Head 2 Toe, their then weekly fashion show (I know. Me? Fashion? Who wudda thunk?), for five fascinating years from autumn 1989.

I've spent the last couple of years – typically more by accident than design – mostly in radio land. Over the winter I hosted, and co-produced with fellow DCU grad, Mark Warren of Firebrand Productions, the above-mentioned You Couldn't Make It Up for Newstalk and since May, like last summer, I've been on near-constant holiday/sick-leave fill-in production duty in RTÉ Radio 1, across Mooney, the John Murray Show and Liveline; I should be in there on and off until the end of the year.

There's also a TV project currently in the pipeline but pre-production is taking longer than originally anticipated so that's on the back boiler for another while yet.And as is always the way in this business there are other ideas at various stages of development and discussion, the likelihood of any actually being green lit being frustratingly slim as usual.

In amongst all this I've also started a blog – I know, get me, huh? It all began earlier this year when, a mere quarter century after Tim Berners-Lee pressed 'go' on the World Wide Web, I've finally got my www.patomahony.ie ass in gear. Finger on the pulse, that's me.

The aim was twofold.

The front end is hopefully be a calling card, a place where people – whether in the business or not – can go to find out about my work. If I'm lucky I might even get the occasional gig from it.

The back end – the blog – is a chance to provide behind-the-scenes updates on work, and to throw my tuppence worth into the ring on whatever topics – serious or otherwise – take my fancy. It's called Off Message and so far has been mostly personal takes on various aspects of this business we call media...generating ideas; pitching proposals; tips on formats; tales of auditions; the joys of freelancing; why football and TV work so well together; why music and TV work together less so, etc.

I try to post reasonably regularly but as I said to someone when I was starting, it depends on time: the busier I am the less often I'm able to blog...on the other hand, of course, the busier I am the more I may have to blog about. It's at times like this I sometimes think maybe I should really get a proper job. Yeah, right.

You can follow Pat on Twitter at @patomahony1 and on Facebook here.

Sign up for updates for his regular (so far) media blog, Off Message, here or on the blog itself.
BSc, Marketing, Innovation, Technology, 2014 / BBS, 2014
As the summer draws to an end, DCU students are returning home from across the pond. New graduates are polishing C.V's and desperately trying to remember their Linkedin passwords. A new year brings optimism, a fresh start and endless possibilities. That's exactly how Roman and I feel about life after DCU and our social enterprise - DropChef.

So where did it all start & why?

DropChef grew and evolved thanks to the unique culture fostered in DCU for innovation, social responsibility, health and sport. It was through running the surfing and sailing club that Roman and I first began working together. Then the following year while working with the ENACTUS society I discovered my passion for social enterprise.

After a year on INTRA, we both had the same realisation. When you're working a busy job and living an active lifestyle it can sometimes feel like you're in an endless rush to get things done. At the end of the day, often what gets pushed aside is the good stuff – dinner with people you care about. We found ourselves eating poorly, things like takeaways, frozen pizzas and microwave meals became commonplace. We both wanted to cook healthy, delicious dinners but didn't want to waste time searching through recipes online and doing the shopping. We were both eating lunch in DCU and complaining about this problem to each other, it was right there and then that DropChef was born.

The way DropChef works is, we deliver all the ingredients you need to make a delicious and healthy meal in exactly the right quantity (cutting down on wasted ingredients and time). Then for every meal we deliver to you we donate one meal to a child in need, through our partnership with Valid Nutrition. Every week Tamarin Blackmur (MasterChef Ireland Winner 2012) updates our menu with at least five new dinners meaning that you benefit from a healthy & varied diet and conveniently learn how to cook a new dish in less than thirty minutes. Oh and to make this even handier we can deliver to your office and your ingredients will stay fresh until you get home thanks to our smart packaging, so when you leave work on Monday you have all your dinners for the week ready to cook.

As DropChef is a great DCU story we would love to extend our family further. We are now offering a DropChef trial just for DCU Alumni at a discounted rate so that you have the opportunity to eat healthy and delicious food. We are also going to give away a free week of DropChef to a fellow DCU Alumni here. Graduates can also avail of a special 20% discount by using the code 'dcualumni' at the checkout.



March 2014 - Louise Caldwell
Bachelor of Business Studies, 2008
I chose DCU when decided to go back to study as a mature student. I was a single Mum with a toddler. I had just closed my first business, a small café, and was in the process of setting up my second one, and events business called Arty Parties DCU was a natural choice for me. After researching my options I decided on the BBS program. I started in September 2006. I remember the first day very well. Standing in the reception area of the library. The first girl I spoke to, Kate, was almost 10 years younger than me. I wondered if I was going to fit in and make new friends.

I had nothing to worry about. The campus in DCU being away from the city centre, meant that people tended to hangout in the library or canteen. The size of the campus meant that you couldn't spend a day there without bumping into lots of friendly faces. Of course there were other mature students in my class, whom I learned to identify the first week. They were the one's asking all the questions!

The three years of the degree passed by very quickly. We graduated just as the world financial crisis was kicking in. Many of my class-mates continued their studies on Masters programs in DCU and have all since gone on to build very successful careers. Although I didn't take part in the year long work experience that was a part of my course, it really prepares young graduates well for the workplace. There was a big different in the students who left at 2nd year and returned for 4th year. Its one thing having a head full of knowledge, as a business owner, and now an employer, I'm looking for people who can quickly assimilate learning into action. Getting to put into practice what you've learned so you can truly know and understand how to do something is critical, and DCU has a strong focus on this.

I went from DCU graduating in 2008, to post-graduate studies with the PRII. After this I took a short diploma with DMI on Digital Marketing. In my early career I worked in Los Angeles, and watched the explosion of the internet and how it was changing behaviour at work and in our everyday lives. I returned to Dublin and worked for 2 tech startups. After the dot com crash in 2001, I was feeling rather disillusioned and looked for an established company to grown with. I worked briefly with Accenture before starting my own business in 2003.

I had the startup bug, and during my specialism in eCommerce in my final year, I knew that I was searching for a scalable tech based business. My latest venture www.eventmama.com is coming out of private beta this week. Eventmama allows event organisers in companies to find, book and rate suppliers for their events. They can book everything from venues for after works drinks, to catering for a banquet lunch for 100 or entertainment for the company summer BBQ. I've been working on this business full time for a year. We've been through the NDRC Launchpad startup accelerator program, which really pushed us forward. Late last year we secured some follow on funding and support from Enterprise Ireland. We've been busy signing up suppliers over the past 4 months, and testing the platform for utility and usability with event organisers. Our main mission now is to prove the concept here in Dublin then expand to a larger market, either the UK or the US. We'll have to see what happens!

I have very fond memories of DCU. Billy Kelly was a great mentor and support to me during my time there. One of my classmates, still a good friend, came via the Access program. She has done incredibly well in her career and is a credit to the program and support of the DCU faculty.

I've recently been back to visit the Alumni team in DCU and I'm looking forward to getting more involved this year, in particular with the Women's Innovation Network.
January 2014 - Susan Melling
BA, Accounting and Finance, 1998
Wow, life is full of surprises and you never know what is around the next corner. I left DCU in 1998 with a B.A. in Accounting & Finance and no idea what I was going to do next. It is now 2014 and I am a director in an IT department, living in Boston, USA, and just married an American. How did that happen?

Flashback: I grew up with the expectation that I would go to university. Through my teenage years I flipped back and forth between wanting to be a lawyer or a criminal psychologist, but in the end I chose accounting. A job that entailed numbers and process, what could go wrong!

I remember picking DCU as my top choice because it was small and I felt like I could handle the transition to university in a smaller environment. As a naturally introverted person, the other universities I visited scared me to death because of their sheer size.

I am glad I picked DCU as even with its smaller size, being in university was quite a shock to my system. I had always been close to the top of my class and now suddenly I was struggling to keep up. Being surrounded by so many people with so much going on was also a shock. However over time I made friends, fell in love for the first time and managed to get through my classes. I think if I was to change anything about my time in DCU it would be to listen when people explained college life. I definitely didn't take advantage of the resources that were available and I believe I would have done a lot better academically if I had. In saying that, college life was a great experience!

Throughout my years in DCU I had found I actually liked working with computers and at the time the industry was booming and the government was trying to get people back into the IT workforce to fill the increasing number of jobs in the area. I found an 18 month course in Carlow IT that I felt would give me enough background to maybe get into computer auditing, thereby combining my two disciplines.

Well suffice it to say I fell in love with computer programming and never looked back! Instead of struggling to keep up, I graduated 3rd in my class. That is not to say that my Accounting degree did not come in handy during this time. The course included an internship and a company specifically asked for me because of my accounting degree from DCU.


In 2000, I got a job in Galway working for a software company. Galway is a fun place to live when you are twenty-something, I can tell you! I was on top of the world, earning my first wage, going out, learning new things. Unfortunately in 2002 the company did not get the investments it needed to continue and myself and most of the other staff were let go. I took the opportunity to take a break and go to Australia for a year.
I loved being in Australia and was doing my best to get a programming job in the hopes of being sponsored for a visa, as so many of my friends had successfully done, however it was not to be. I travelled up and down the east coast by myself for the year and worked odd jobs here and there for spending money. It was an amazing experience and it certainly taught me to come out of my shell a bit.

When I came back in 2003, the Celtic Tiger was long gone and I struggled to find a job. There were very few interviews to be had and having spent a year out of the jobs market, I felt I was practically unemployable. Finally after 8 months of searching, I was offered two jobs in the same week! One in Tallaght and one in Edinburgh. I made a leap of faith and moved to Edinburgh a few days after my 26th birthday. Although my job was a programming one, I actually got it because of my B.A. in Accounting & Finance from DCU, as my responsibilities were to develop, support and maintain some of the company's financial systems.

In 2005, I changed jobs again. I was still in Edinburgh and flourishing. Little did I know that this job change would change the course of the rest of my life. I worked as a programmer and then an analyst for around 2 years. At which point I was asked to join a project team to roll out a large enterprise system. This was huge and was going to look great on my resume, so I jumped at the chance. Little did I know everyone else on the project was in our headquarters in Boston! So here I was nearing 30 with a trans-Atlantic career. This is what I had dreamed of! Well travelling to the USA gets tiring after a while I can tell you, and the project was keeping me very busy. After a year of travelling back and forth, I took the plunge and decided to move to Boston to finish out the project. Well you know what happened next. I fell in love and never left! I have worked for this company for nearly 9 years and am constantly challenged with new responsibilities. My degree from DCU has come in handy, especially since I ended up managing that enterprise system for a few years.

I now lead the Boston Chapter for DCU Alumni. At the end of 2013 we gained quite a few members and I am excited to see this chapter grow and interact throughout the year.

2013 was an amazing year for me. I got married, started a new role in my company and bought a house. I don't know how much better 2014 can be but as you can see, I have had no end of twists and turns so I am excited to see what is next.
December 2013 - Peter McGeoghegan
BA, Accounting and Finance, 2002
MBS in Accounting, 2003
In September 2003, I left the Hills of Donegal to start three years in DCU to study Accounting & Finance. At the time, my knowledge of DCU and what shape a career in Accounting might take, was seriously lacking!
My first steps on campus was to move into Old Res as a Fresher for Orientation week. In completing my CAO application, I had never set foot in DCU and I was of the firm belief that I would pick my preferred course - and live in the hope that the rest would fall into place. As a naive 17 year old and with my mother's words of "keep your mouth shut and your ears open" ringing in my ears, it is only now that I fully appreciate how many doors were to open to me as a graduate of DCU. From Day One in DCU, I felt at home and with three years passing by at a lightning fast pace – I was not prepared to leave and signed up for another year to complete the MBS in Accounting.

Ten years ago, I joined Deloitte as a tax trainee in Deloitte's Corporate Tax Department – and ten years later, I'm still in Deloitte but now as a Tax Director.

However, my four years in DCU were fundamental in providing me with the skills and knowledge to apply and integrate my academic learnings. On a personal note and without my time in DCU, so many lifelong friends would be missing in my life that I was fortunate to meet in Res, the classes of AF 2002 and MBS Accounting 2003 and other walks of life during my time in DCU. Furthermore, my sister came to DCU when I was in final year to be one of the first undergraduates of the Nursing degree and a number of years later, our little brother was also to come to DCU to study Journalism.

Therefore, having been given so much by DCU, I found myself asking the question whether there was something I could be doing to give back to the University? Four years ago, a DCU alumnus in Deloitte was to bring the Mentorship Program to my attention. As a qualified accountant, tax consultant and manager in Deloitte – I wondered if I had a role to play and whether the Program would allow me to give something back to the University and the students passing through its gates. I was also reminded of my 17 year-old self walking naively through the doors of the Business School and welcoming any opportunity when Lecturers and Guest Speakers took the time to share their insights and life experiences.

I have now been participating in the Mentorship Program for the last four years, where each year I have been matched with a student or two in their penultimate year of either AF or Business Studies. The students I have had the privilege of mentoring have been so enthusiastic and fully engaged in the Program. I think it is also reassuring for them to have an external mentor who they know has being on a similar path/ journey. I have to admit that my time commitment to the Program has been minimal but I very much allow my mentees to shape our interactions and meetings. I very much take an honest and open approach with them and allow them to ask any burning questions that they want to get off their chest.

With myself and two of my siblings having graduated from DCU and fond of taking that trip down memory lane, I have welcomed any opportunity to get back onto Campus. However, the Mentorship Program has been much more than just taking a trip down memory lane, it has been an impactful way of keeping in touch with the College, exploring the worries and concerns of the next generation of students and professionals - and realising that five/ ten minutes of my time (that I consider to be insignificant) can be valuable to somebody – even if it's to reassure a student that you had the same worries that they are experiencing and to explore the opportunities and doors that are open to them by being a graduate from DCU.

It is extremely rewarding to participate in this innovative program that is run jointly by the Alumni & Careers office. In my own tin-pot way, it is some small way of trying to give something back to a University that has given me so much.
October 2013 - Sinead Currivan
BSc in Analytical Science, 2008
PhD, 2012

Being from the Northside of Dublin, the decision to attend DCU was an easy one, and my studies began in 2003, in the analytical science degree course. Like most science freshers, I joined numerous societies but never had the time to do anything! During my third year I did an industrial placement (INTRA) with a pharmaceutical company, which was a real eye opener for me. Having never set foot in the pharmaceutical side of science, it was an amazing experience.

After completing the 6 month programme, I decided that my interests lay in an academic setting. I continued onto my final year, and graduated with 2.1 Honours degree, with a major in Chemistry. I was lucky enough to continue my studies, stemming from the work I completed during my final year research thesis- separation science and materials development. The school of chemical sciences had a number of research groups at that stage, with the National Centre for Sensor Research (NCSR) also on the campus.

My Ph.D. study began in 2008, with a funded grant from the Science Foundation of Ireland, and I was later involved with the Irish Separation Science Cluster (ISSC), and continued my research under the wings of this prestigious group. During this time I was able to undertake workshops on device fabrication, using polymers and etching techniques, including working in a clean room.

Like all Ph.D. students, the focus was on getting the right data, but also to spread your wings and get creative, pushing the bar of expectation. During my studies, many international research professionals gave talks on a wide range of interesting issues, which enhanced the interdisciplinary nature of the ISSC at DCU.

My research was really interesting, and incorporated analytical chemistry, separation science, and polymer science. I was also involved in teaching tutorial classes to incoming first year science undergraduate students, and third year laboratory students. The exposure to teaching at this level was inspiring, and it was great to give something back to the university. I thoroughly enjoyed the freedom of research, and thanks to that freedom I even found some time to use the new DCU gym, and participate in some clubs and societies.

I received word of a Postdoctoral position in my field, far off in Pardubice, in the Czech Republic. Being somewhere I had never visited, I took the opportunity to visit Prague, which is a beautiful city. Never did I think I would be working in Central Europe, but eight months later here we are! My time at DCU has changed my life forever, opening doors I never knew existed. The university has been a huge milestone for both my personal and professional life.

I am now working in a field which I find challenging and exciting. Without the guidance of my mentors at DCU, it wouldn't have happened. I look forward to having many more international adventures, and returning to DCU in the future, and who knows, it could be as a member of staff!


August 2013 - Dr. Joseph Cullen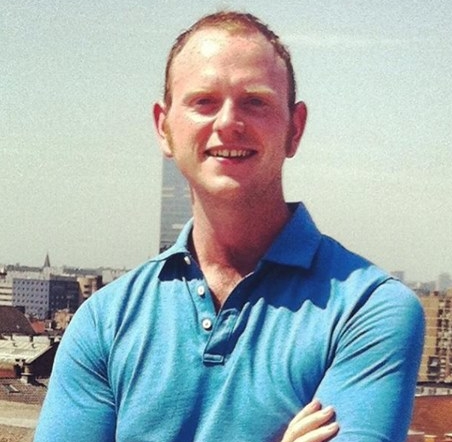 Ph.D. School of Physical Sciences, 2013
Post Doctoral Researcher in the Department of Physics, Chemistry and Biology at Linköping University, Sweden

Deciding to apply to DCU for my Ph.D. was not difficult, mostly because the Faculty of Science and Health there is so competitive when vying for international grant funding and the University already has several well-established research clusters. Which research area required a little more thought! Being a young graduate I was unsure of which topic I wanted to commit to for my doctoral studies, but DCU's good reputation had convinced me that the work for my project would not only be of a high standard but also applicable to global scientific research themes.

Within the Faculty I decided to remain close to my speciality and stuck and applied to the School of Physical Sciences, moving ever so slightly away from my prior bachelor's degree in astrophysics at NUI Maynooth. I had decided that within the typical four-year framework for Ph.D. studies I would be able to adapt my previous astrophysics-centred education to materials science. Thankfully my supervisor agreed with that philosophy and took me on as a Ph.D. student to research a material, called zinc oxide, of some importance to the semiconductor industry.

My Ph.D. research can be characterised in terms familiar to most grad students; getting enough data; funding woes; and, of course, the obligatory equipment malfunctions! I was lucky in a way because part of my research was conducted at CERN (the home of the Large Hadron Collider) in Geneva which was especially lucky considering the Republic of Ireland is not even a member of CERN! DCU was part of a collaboration there called ISOLDE and we were fortunate enough to get some interesting results from this work which resulted in a few publications and conference contributions.

Being a Ph.D. student at DCU I was given the option of undertaking some extra modules. My supervisor encouraged this also, in particular suggesting the Teaching and Learning Course taught through the Learning and Innovation Unit at DCU in order to prepare me for my teaching obligations as part of the School. However, I wanted a more thorough understanding of business and the potential economic impact of research so I undertook some commercialisation studies in the DCU Business School. The great versatility of my Ph.D. in DCU studying courses like these (I also took a module at the Tyndall National Institute in Cork) helped broaden my professional outlook as well as ensuring a high standard of education upon completion of my studies.

It wasn't all work though. I made good use of the campus resources as a student and joined the Games, Physics and Graduate Student societies although I didn't have the time for socialising that I'd had at NUI Maynooth during my undergraduate degree. I also started playing rugby at the ripe age of 25 which definitely gives me some of my most treasured Clubs and Socs memories!

All in all, the time I spent at DCU will always be an important milestone in my personal and professional development. The lifelong friendships (and LinkedIn connections!) I've made will stay with me for a long time and I look forward to coming back for a visit in the future.


July 2013 - Celine Nic Oireachtaigh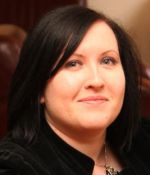 BA in Journalism, 2005
DCU Alumni Relations Officer

On my first day of student orientation in Dublin City University back in September 2001, I never could have dreamed that twelve years later I would be back here, this time as staff! I spent four years here studying for my BA in Journalism and enjoying every moment of it.

For the past two and a half years I have been back on campus working in the DCU Alumni Office as Alumni Relations Officer, getting to know thousands of graduates all over the world and running a wide range of alumni events.

I had an easy transition to third level, having attended secondary school in Scoil Chaitríona just down the road. The journalism class was small, and two of my classmates had also attended my school. My sister and best friend were also students here too and so I was already familiar with the campus.

During my time with DCU I took advantage of the campus facilities and was a member of a number of societies, including FilmSoc and the DCU Equestrian Club. When it opened its doors in my final year, I was also a regular user of the beautiful swimming pool in DCU Sport.

In order to support myself over the four years of my degree course, I also worked part-time in a local call-centre as a UK directory enquiries operator!

In my final year, I was lucky enough to be accepted onto a three-month Intra placement with Dublin's Q102, so I handed in my notice at the call-centre and took up the opportunity. I was based in their Glenageary office working in the newsroom and putting my journalistic skills into practice; including news reporting, reading bulletins and conducting interviews.

When my placement came to an end, I was thrilled to be offered a full-time position in the newsroom, and was the first work-experience student to ever be offered such a role with the station.

My next job took me to Bray, where I worked as a journalist and reporter for the Wicklow Times, part of the Local Times Newspaper Group. Working in print presented a range of new challenges, including newspaper layout and sub-editing, all of which I thoroughly enjoyed.

I moved even further into the Garden County for my next job; taking up the position of Press & Marketing Officer with Wicklow County Tourism, based in Wicklow Town. Here I had the opportunity to work on a wide range of festivals, events and tourism publications, as well as developing my media relations skills. I also developed the content on the visitwicklow.ie website and handled all member and public queries.

I'm now back in DCU, working in the Alumni Office and putting together a busy calendar of activities, events and projects to reconnect our graduate community with the university. I look after a number of exciting projects here in the Alumni Office including our Student Alumni Initiative, the Structured Mentorship Programme and our DCU Annual Fund Telethon.
At the moment, we are particularly seeking graduates who would be willing to mentor a second-year student this coming winter, so if that sounds like something that you would be interested in, please do send me an email and I'd be more than happy to give you some more information on the programme. We also have a number of exciting events coming up in September, including our annual golf event, the DCU President's Cup on 13th September and alumni reunion on 27th September.

From student mentoring and alumni networking events to sports and social outings, there are many ways to get involved, so do feel free to pop me an email on alumni@dcu.ie or drop by for a coffee and see how DCU has grown since you graduated!
June 2013 - Eamon Moore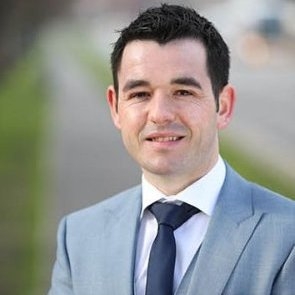 Eamon Moore, BSc in Computer Applications, 2002
Managing Director of E-MIT Solutions & Cloud Compare

It seems like an eternity since I graduated from Computer Applications in 2002. I have visited DCU a number of times in the past year for business functions and it was only when I returned that I realised the profound effect that DCU had on my life and the direction I took in my business career.
What I know now that maybe I didn't know back in 2002 is that education is invaluable to me. Although I graduated from DCU over 10 years ago, I have never stopped learning and building on the knowledge and skills that my degree and my DCU experience gave me. Continuous professional development is the key to success in business, especially in an industry that is constantly changing.
I have been involved in the I.T. industry since 1995 and have witnessed many of the great technological developments that have taken place since then. From my early days in Esat Telecom to the formation of my latest company, Cloud Compare, I have experienced first-hand the evolution of the I.T. industry. And I too have had to evolve along with it.
In 2003, I established my first I.T. Company, E-MIT Solutions. What initially began as a sole-trader venture has now grown into a successful business with a large portfolio of notable clients. E-MIT Solutions specialises in I.T. consultancy, management and outsourced I.T. services and provides clients with the latest in cutting-edge technology. It was through our work with innovative Cloud solutions that I recognised a gap in the Irish I.T. market: often companies do not have the necessary expertise to choose and implement the appropriate Cloud solutions for their operational needs.
In order to build on this gap, more education was needed. I spent months undertaking huge amounts of research into the Cloud industry, as well as completing a Diploma in Cloud Strategy with the Irish Management Institute. Enterprise Ireland supported me in my quest to help change the Cloud market in Ireland and finally, in February 2013, Cloud Compare was officially launched as Ireland's first Cloud services brokerage for business.
Education lies at the heart of what Cloud Compare does. We educate clients and make them aware of the best solutions available to them so they can make the right choices for their business.
As a graduate of DCU, I feel it is important to give back to the university when possible. Recently, I spoke at seminars at the DCU-based Irish Centre for Cloud Computing and carried out webinar and Cloud sales training for young entrepreneurs at the DCU Ryan Academy. I have also been fortunate enough to be able to contribute to the university e-zine and, of course, this Alumni Stories blog. Apart from education, a university like DCU can offer something that you only really value later on in your career – a network.
Over the past 10 years I have kept in contact with many of the people I met during my time in DCU. This has proved invaluable in making my way in the business world. I have done business with alumni members, some have gone into business with me, others have made introductions and likewise I have for them. It's an invaluable resource that can be very beneficial in all parts of life.
Looking back over my time in DCU it was certainly one of my most memorable experiences to date. I didn't know it at the time but it undoubtedly prepared me for life as an entrepreneur. I have no doubt that I will return to education in DCU in the not so distant future. I already have an idea for company number three!
Eamon can be contacted by email - eamon@e-mit.ie
May 2013 - James Sweetman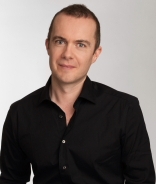 Business & Personal Coach, Author, Trainer, Speaker & Columnist
As the late Steve Jobs said during his famous address at Stanford University in 2005 'it is easy to join the dots looking backwards.' By 'dots' he meant clues as to your purpose in life or career calling. Completing my MBA in DCU in 1998 was one of those 'dots' for me.
Within two years of graduating I left my position as a manager in a large financial services firm. I had climbed the career ladder only to realise it was leaning against the wrong building! So I did at 30 what many people do at 20, that is, take a gap year. I spent a year travelling around the world, reassessing my life, seeking a new direction and trying to join up a few more dots!
In Manley Australia I came across a lifecoaching book. Not only was it exceptionally useful in helping me clarify many issues, it dawned on me that coaching was the glue that joined together all the various aspects of work that I had enjoyed in the past. In fact, I realised that I had been 'coaching' myself and others for years.
On returning to Ireland in early 2002, I worked as a project manager, whilst at the same time taking action towards my goal of working as a business and personal coach. I made the leap in January 2004 and established James Sweetman & Associates (www.jamessweetman.com ) Whilst it takes time to grow any business, I was having the time of my life. I jokingly say that I retired at 33, but that is what it felt like when I discovered the work that I was born to do.
I've kept in regular contact with DCU over the years. I've been a mentor on the mentorship programme since its inception, I've delivered a number of workshops and talks on campus and I'm also involved with the DCU Educational Trust, in particular the Access Programme.
My time at DCU reignited my love of learning. I've gone on to complete several diplomas in Business & Personal Coaching in Ireland, the UK and the US, as well as becoming a NLP (Neuro-Linguistic Programming) master practitioner. I subscribed to the Harvard Business Review whilst studying in DCU and still enjoy reading it every month.
One of the other insights I gained from my time in DCU, in particular from working on my thesis (coincidentally on the topic of motivation, another dot!) was my love of writing. I now write business and personal development columns for a number of magazines and my own monthly ezine reached its 100th edition this month. In 2007 my first book 'Graduate to Success' was published and this was followed in 2011 by 'Soar – Powerful questions that will transform your life.'
Earlier this year I was asked by the UK publisher Bookboon to write an ebook on interview skills. 'How to Excel at Interviews' was published in April this year and can be downloaded for free here (http://bookboon.com/en/how-to-excel-at-interviews-ebook)
As I say to my personal coaching clients, I believe that we each have a blue-print for living our best lives deep within us, a purpose that is engraved on our souls. This is the life that will bring us the most happiness and greatest fulfillment. I'm fortunate that my time in DCU and the people I met there provided me with a platform for creating my 'best life blue-print' and for this I will always be grateful.
For information on all I do, from personal coaching, to interview skills preparation, 'soft skills' training, to motivational speaking, visit my website www.jamessweetman.com In my blog you will also discover a range of business and personal development articles, tips and exercises and you can sign up for my free monthly ezine Next Steps. For bite sized nuggets of wisdom follow me on Twitter @JamesSweetman
If you haven't already viewed it, be sure to watch Steve Jobs inspirational Stanford address on YouTube or via my blog (http://www.jamessweetman.com/2011/10/steve-jobs-stanford-address )
April 2013 - Andrew Clarke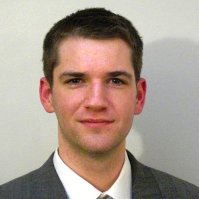 Andrew Clarke
Technical Writer and Communicator (Paris, France)
When I look back at my 6 years of study in the School of Mechanical and Manufacturing Engineering, I feel that it would not do justice to talk just about myself at such an early stage of my life and not thank all of what DCU offered me during and after my studies.

Its vast array of international students present has helped open my mind to other cultures and a large international network. I cannot forget the DCU Annual Fund which has helped me greatly during more troubled times. I must also thank the DCU Invent Centre for access to the subsidised Enterprise Start Program at NCI to help my first business idea as well as former research colleague Dr Aazir Khan for the continual support in developing my business skills.

Without my former classmates, colleagues and teachers here at DCU, I may have never taken the courage to start a new life in France and learn its language.

Besides currently working in the field of Technical Writing and Communications, I also run the DCU Alumni Paris Chapter. Please feel free to contact me through the DCU Alumni Paris Chapter LinkedIn group if ever you plan a short term or long term stay in Paris.


March 2013 - Ellen Gunning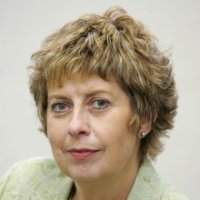 Ellen Gunning, MA in Communication & Cultural Studies, 1999
Director, Irish Academy of Public Relations
Little did I imagine when I did an MA in Communications and Cultural Studies way back in the mists of time, that I would be writing a blog for the DCU Alumni ezine and publicly thanking the alumni, worldwide, who are helping me to spread the good news about my business.
I've always been interested in communications – the visual and verbal signals that we send to each other, and how we interpret those signals – so I suppose it was inevitable that I would eventually find my way into the world of Public Relations and Journalism.
I set up my first business, a public relations consultancy, in 1985 in the middle of the last economic downturn. At the time, I wasn't sure how it would work out – but, with the optimism of youth, I decided that it was worth a shot. It was the best decision I ever took. I've handled major national contracts like the Kerrygold Dublin Horse Show, National Energy Awareness Week and even a Presidential campaign. I've worked with large and small businesses, launched products, managed crises and organised every sort of event along the way.
In 1991, I formed the Irish Academy of Public Relations. Although I'm a Dubliner, it made no sense to me that, at that time, you could only study public relations in Dublin – so I formed the Academy to teach courses in PR at UCD in Dublin, UCC in Cork and GMIT in Galway. As the Academy grew, we expanded our range of courses to include journalism, event management and grammar. All of our courses were (and are) still firmly in the communications family. We developed courses up to and including HETAC Level 8 H. Dip courses in PR and Journalism.
That was then. Nowadays, we have a number of colleges around the country who teach our courses (there were 27 at the last count). We accredit the colleges, set and correct the exams and award the Certificates. We currently teach Radio Presenter and TV Presenter courses, in Dublin, at the weekends. They are hugely popular.
While all of this was going on, we started to develop our online suite of courses and that has been the major focus of attention for the last three years or so. We now have three different websites targeting the Irish/European market, the UK/Asian market and the American market. We offer one-to-one tutoring to students taking our public relations, journalism, event management or grammar courses online. It is, in effect, personal mentoring.
We currently have graduates in: America, Austria, Belarus, Belgium, Brazil, Bulgaria, Canada, Democratic Republic of Congo, Egypt, England, France, Germany, Ireland, Italy, Lesotho, Netherlands, Northern Ireland, Scotland, Switzerland and the United Arab Emirates. Our tutors are also based worldwide and bring local knowledge and culturally different approaches to the tutoring they provide to our students.
This year, we are focusing on two key areas. We want to concentrate on the USA. We've established a panel of 35 tutors throughout the USA and are now trying to reach into the business, professional and Irish communities in America with information about our courses. The market in the USA is entirely different to any other market we have entered. It is challenging – but will ultimately be very rewarding in terms of experience gained as well as students acquired – of that, I have no doubt.
This year, we also introduced our PR courses in four extra languages. In addition to English, we now offer our courses in French, Spanish, Russian and Polish. This has created more markets for us with new language and cultural challenges. For the first time we now have tutors who speak and teach in five languages and students returning modules in five languages. It's fantastic.
The DCU Alumni have been absolutely marvellous along the way – and will no doubt continue to be of great help in the future. My goal, when I first contacted Celine Nic Oireachtaigh was just to re-connect with my old alma mater. We hooked up for a coffee and a chat – as you do – and before I knew it Celine was offering to put me in contact with the worldwide Alumni Associations to see how they might help me spread the good news about what we are doing. That woman has moved heaven and earth to make connections for one alumnus that she didn't know 12 months ago. I cannot begin to thank her and the alumni office for going to so much trouble for one graduate. They are amazing people!
I also work as a journalist, by the way. I present and produce the Mediascope Programme on Dublin City fm each week, which broadcasts on Tuesdays at 1.30pm from September to June each year. We are just reaching the end of our sixteenth series – and I still look forward to the show each week. The programme targets people in the public relations, event management and journalism industries, and discusses issues from a communications perspective. As a fellow alumnus, if there is a communications spin to something you are doing, and I can help you publicise it through the programme, I'm happy to do so. Just drop me a mail at ellen@irishacademy.com and we'll take it from there.
In my spare time, I've written two books. "Public Relations – a practical approach", published by Gill and Macmillan, is studied by students of all colleges, at all levels, taking a public relations discipline in Ireland. That's pretty cool! "Capital Women of Influence" published by Liffey Press looks at the lives of thirteen women in politics, charity, art, business, media and community activism, who are, frankly, fascinating.
What does the future hold for the Irish Academy of Public Relations? Actually, there's quite a lot. I'm looking forward to reaching into new areas of the world - South America, Africa, the Middle and Far East - and finding new students and tutors in those regions. I'm particularly looking forward to getting a foothold in America. Our courses concentrate on skills areas which are practiced internationally, so the development of the American wing is a particular goal. We have developed new courses which are ready to go online in the coming months; there's an affiliate marketing programme which we are rolling out worldwide before summer; and I'm sure there will be expansion opportunities for our office network (currently Dublin, London and New York) and that's just this year…………
Could I ask a favour by the way? If you have not already signed up to receive our ezine, would you do so on the home page www.irishacademy.com? If you have a company ezine of your own, would you send me the details of how I can join your mailing list too?
Will I ever become Director Emeritus Ellen Gunning? I hope not. Like the cowboys of old, I'd like to die with my boots on. I hope that I will continue to learn and grow and come up with new ideas every single day until then. I hope I continue to make new friends, acquaintances and alumni throughout my life, and that I continue to seek help and willingly give help and share contacts with others until my boots fall off. That wouldn't be a bad epitaph now, would it?
February 2013 - Niamh Power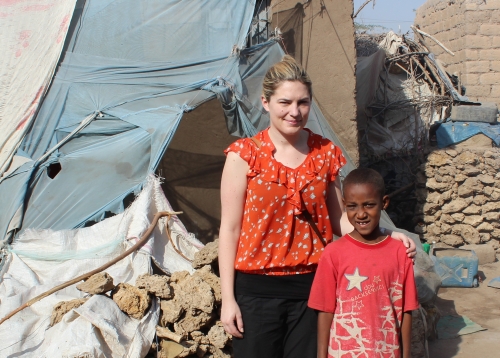 Niamh Power, BSC in Psychiatric Nursing (2008)
Founder and Director of Youth Release
My name is Niamh Power. I graduated from DCU in 2008 with a degree in Psychiatric nursing. When I started in DCU in 2004, I was on the general nursing program. I was also playing basketball for the DCU college team, in the first semester I ended up getting seriously injured which ruled out basketball for me and general nursing so I decided to do Psychiatric nursing and I've never looked back.
DCU has given me a lot to be grateful for. Since basketball was out of the question for me, I looked to their various clubs and societies to get involved in something and find my passion. I have always have a great interest in working with the homeless, when I saw the programs that the St Vincent De Paul society ran, I knew this was the one I wanted to join. By the end of year one, I was awarded Fresher of the year and became next year's Chairperson for the St. Vincent De Paul society. During my time as Chairperson of the DCU St Vincent De Paul society, there were many new programs established. I am a strong believer that charity starts at home, so I really wanted to make volunteering at home more appealing to students. We started the very first DCU soup run, and an elderly visitation program and continued with the programs that were in place. That year we got awarded most improved society in DCU and nationally at the BICS awards., a huge boost for volunteering in Ireland.
That summer I went to Zambia and Ethiopia and volunteered. In Ethiopia I worked at a make shift youth centre for street kids and with the Mother Theresa sisters of charity orphanage in the Bale region of Ethiopia. I don't know if it was my age, naivety, shock or heart but I left Ethiopia with a huge sense of, I know I can do more.
The poverty experienced by the Ethiopian people is inconceivable to me. The young people that I met in Ethiopia reminded me of the kids in Ballymun Plough Youth project. I really valued the importance of Youth Centres having worked at the Plough Youth Club. I saw the potential for youth centres in Ethiopia. When I came home, I was told to be prepared for the culture shock and I certainly got it. I couldn't stop thinking and comparing my life to those that I had met. For the first year I felt extremely guilty about almost everything there was to feel guilty about. I looked into other NGO's that were offering outreach to street kids in Ethiopia but they were few. With an ongoing crisis whereby people's basic needs were not being met, youth development was not a priority.
After I returned from Ethiopia, I remained in contact with many local people I had met there. I expressed my interest to return to Ethiopia and do something to help the people living there. I was invited to Dire Dawa, Ethiopia where the community asked if we could build a youth center for orphan and vulnerable children. During my final year in DCU I decided I was going to take a group to Ethiopia that summer and raise funds to build a youth center (how naive of me). There were ten volunteers including myself, my sister Laura (DCU Alumni 2010), and Alan Flanagan (former DCU SU President), with that Youth Release was established late 2007/2008.
That summer we did a pilot program, we ran a school and sports camp for street children for 6 weeks. The first day we had maybe 100 children, by the end of week 6 I think that number was up to 300-350 children. It was incredible! I sat down with the group before we left and decided we were going to do this! Youth Release was going to build a youth center for street children! For five years, we have being going back and forth to Ethiopia trying to make the youth center a reality. I won't lie it's taken a lot of hard work, but I have had some great people around me supporting me.
My sister Laura and I have just returned from Ethiopia, and guess what? The youth center is finally open. There are 275 children attending the programs at the youth center. The youth center is providing educational support, counselling services, tutorial support, health education and HIV awareness classes, and various clubs such as drama, music and cultural clubs. It was absolutely amazing to see the youth center up and running. (If you would like to read about our trip and see some pictures we kept a blog while there http://youthreleaseethiopia.blogspot.com/2013/01/its-hard-to-believe-were-back.html)
I have a lot to thank DCU for, for helping to make this happen. From day one, they have supported Laura and I through fundraising, helping us get volunteers, and just spreading the word. To date we have had 7 DCU Alumni volunteering with Youth Release. Right now our committee is all DCU alumni. If I had never got involved with SVP who knows what would have happened? If I never went to DCU would I have had such support? Right now I am back from Ethiopia, and am so grateful to everyone who made this happen, oh and did I mention this is all voluntary? I also work as a nurse, I guess I should thank DCU for that too  If you would like to find out more visit www.youthrelease.com
January 2013 - Breda Brown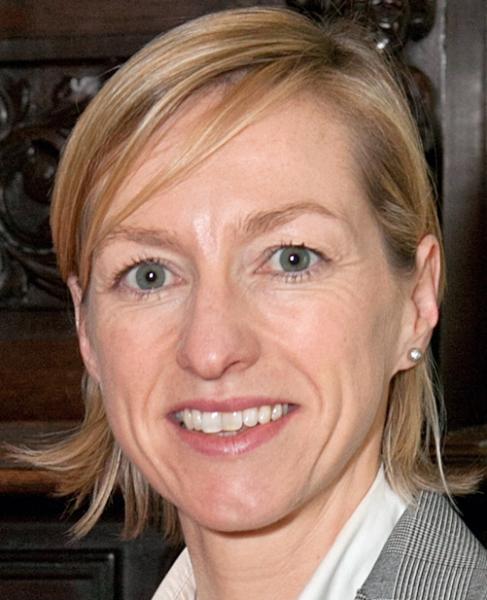 BA in Communication Studies (1994) and MA in Journalism (1995)
Co-founder and PR Director of Unique Media
Thanks to DCU, I've had a career which has taken me to many places I never expected to be..... standing at a murder scene in Dublin at 6am in the morning, interviewing international heavyweights such as Kofi Annan and George Mitchell, walking the corridors of political power in Leinster House and now running a busy communications consultancy in Dublin, Unique Media, which involves managing the reputation of companies, brands and individuals.
My career path since graduating from DCU has taken 17 years, a lot of hard work, a brass neck and a finely tuned ability to talk myself into and, often more importantly, out of situations!
In 1991, I began my degree in Communication Studies at DCU. Fresh from the picturesque but very quiet hills of Wicklow, DCU turned out to be a crash course in every life experience possible......and what great fun I had navigating that road!
At the time there were only about 5,000 students in DCU, which meant that everyone pretty much knew everyone else. I got to know people from all courses – unlike my friends in UCD and Trinity who only knew the people in their own class as their colleges were so vast it was impossible to get to know students from other disciplines. To this day, I still spot faces in crowds that I know were in DCU at the same time as me.
CS was a fantastic grounding in the entire spectrum of communications and demonstrated just how integral communication systems are to everything we do on a daily basis – both personally and professionally. After graduation, I delayed entering the real world for an extra year by staying on at DCU to complete a Masters in Journalism. After three years of just 11 hours of lectures a week as a CS, the MAJ was a total shock to the system as it consisted of continual lectures – five days a week! My EE and AS friends, in particular, took much joy in sniggering gleefully as I adjusted to the reality of college life.
The year I graduated from the MAJ, the Irish Press newspaper closed. This was not good news for the 25+ new graduates preparing to launch themselves, very enthusiastically, on the Irish journalism industry. A quick plan B was put into action and I was extremely lucky to secure a job with a top PR agency in Dublin. Learning from thorough professionals, I was knocked into shape pretty quickly and got an eagle eye view of how the world of PR and communications works.
Journalism, however, was still calling and I landed a full-time job with a trade magazine, which offered me the opportunity to learn the hard core nuts and bolts of reporting. After two great years, I left to spread my wings and pursue freelance journalism in Dublin. I wrote for anyone who was happy to pay me including The Irish Independent, Ireland on Sunday (now The Mail on Sunday) Woman's Way, Business & Finance and Business Plus. I also did news reading shifts with Independent Network News, the operation that provided news to all local radio stations nationwide, and I became the Ireland correspondent for the global entertainment network WENN.
In 1998, I hit the jackpot when I was offered a full time position as Chief News Reporter with the Dublin radio station 98FM. This was a dream job which involved pounding the daily news beat and reporting live from the scene of a breaking news story and recording interviews and audio clips for news bulletins.
My brief was simple - if it was happening in Dublin, I had to be there to report about it. I've stood at murder scenes, witnessed the aftermath of shootings, stabbings and car accidents, watched hostage situations unfold, chased bomb disposal squads and covered momentous trials at the Four Courts where I waited, with baited breath, to find out if the accused was going to be locked away or set free. Furnished with an office in Leinster House, I was also extremely privileged to be in a position to witness many pivotal moments of the history in Irish politics.
Of course, not everything always went according to plan. Racing across the plinth in Leinster House one day, I stumbled and fell, tearing a very large hole in the knee of my trouser suit. With no time to go home and change, I had to go to Aras an Uachtarain to interview then President Mary McAleese in an extremely bedraggled state! Mortified, I spared my blushes and avoided lengthy explanations by keeping my long overcoat on for the whole duration of proceedings, despite the fact that it was absolutely sweltering in the room.
In 2000, I joined a start up radio station called Lite FM (now Dublin's Q102) as Head of News, with responsibility for the news and current affairs output. As the station was aimed at the slightly older audience of 35+, we had to ensure that all news content was relevant to that demographic. Lite FM had the most successful launch of a radio station in the Dublin marketplace ever, which was a wonderful tribute to the fantastic team working there at the time.
After two years, I left to freelance as a communications consultant. The network of contacts that I had built up as a journalist stood to me and within 18 months, it was so busy that I had to decide if I should grow the business or scale back and run it as a lifestyle company. One of my former Lite FM colleagues – Al Dunne – had just sold his shareholding in the radio station to UTV and was looking for a new challenge. We joined forces and Unique Media, our communications consultancy, was born.
We now have a team of eight extremely passionate professionals who provide a variety of communications services to clients including PR, Advertising, Media Training, Video and Audio Production, Presentation Skills Training and Digital and Social media solutions.
Clients range from start-ups and SME's to multi-nationals, including Unilever (Flora, Flora pro active, Flora Women's Mini-Marathon and Stork), the Gilbeys Wine portfolio, Havok, Oxygen8 Ireland, Enterprise Equity Venture Capital, AirSpeed Telecom, Donnelly Fresh Foods, the Bord Gais Energy Irish Book Awards, Dubliner Cheese, PayCheck Plus, The Pregnancy and Baby Fair, Safer Internet Day, INEC Killarney, Heart Children Ireland and Tyrone Productions.
Ten years, one celtic tiger and one recession later, and Unique Media is still going strong......thankfully!
The connections I made in DCU are still a huge part of my life. Some of my closest friends are people that I met in DCU and I do a lot of business with people I met in DCU. And, despite the DCU folklore that CS students don't get jobs – they do! Many of my fellow CS graduates are currently pursuing extremely successful careers in photography, radio, TV, design and online while some of my MAJ class are now well known names in the field of Irish and international journalism.
I look back on my four years in DCU with great fondness and I'm always extremely proud to say that it is my alma mater!
The northside rocks!
December 2012 - John Lovett
I studied Computer Applications at DCU (or NIHE as it was known back then) from 1984 until 1988. Like a lot of my classmates, the first time I laid hands on a computer was in the computer room in the Henry Grattan Building. I was out on the campus recently and found it difficult to locate the buildings that I knew – all of them seem to have been enveloped inside newer ones. When I attended, there was a little over 2000 students, so in many ways it felt like a secondary school without the uniform. There was no bar on campus and the sports facilities consisted of a collection of portacabins!
After graduation, I worked for a year in Ireland for GE and then moved to Munich to work for Siemens. I stayed there for almost 7 years. But I had always wanted to pursue another career – and so before I was 30, I resigned from Siemens and went instead to drama school, enrolling in a two-year full-time course. I have worked as an actor ever since.
People always seem surprised at my career path – but I don't regret at all my time studying at DCU or my years working in IT. The experience provided me with extra skills which I now use in my "other job" as a corporate trainer/coach. I work with organisations and individuals to prepare them for challenging situations, ranging from leading teams to presentation skills. I suppose one of the things I have learnt from my "non-linear" career path is that the experiences that I have gathered along the way can always come in handy. When I was in Fair City, for example, I was able to draw on my Computer Applications background to play the MD of a large IT corporation!
Next up - I am delighted to be performing in the Christmas pantomime Beauty and the Beast in DCU's very own Helix Theatre. The show runs from the 30 November 2012 until 13 January 2013. Tickets are available at 01/7007000 or www.helix.com. Come along and see where a degree in Computer Applications can take you!!
November 2012 - Davina Greene, Pure Rocketfuel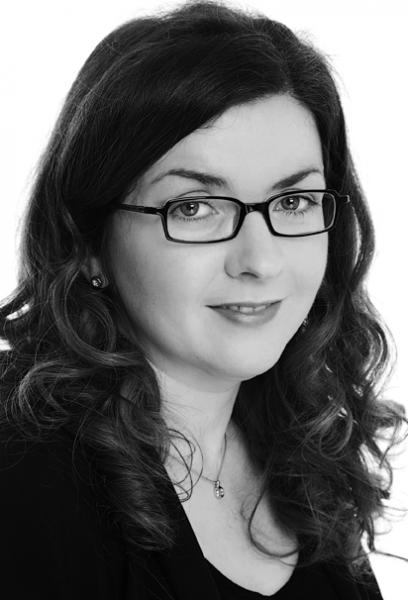 My name is Davina Greene. I graduated from DCU in 1998 with a B.A. in International Marketing with German and French, and then went back for more in 2000, undertaking a 2-year M.B.S. in Strategic International Marketing while I worked.
Have I worked in Marketing since then? No! As I had languages, I started work in the rapidly-growing financial services industry in 1998, fielding calls from foreign clients and brokers. I remember at one point during my DCU education, a lecturer commented that "If the operation doesn't work, then you may have nothing worth marketing". This stuck in my mind and, as a firm believer in building things correctly from their core outwards (no sticky plasters here!), I headed down the Operations path instead. For 14 years, I worked for international names such as Allianz and AIG, working my way up to Senior Management level.
Then, in 2011, I knew that it was time for a change. All of my roles had been hectic and dynamic - all in Head Offices of international companies, all going through either start-up or significant upheaval. As well as the general mechanics of the business operations, this required equally strong focus on people management, performance management and leadership skills, both domestically and internationally. Never boring, but I had to admit that what I was doing wasn't really 'grabbing' me.
As I took stock in 2011, I realized that I had – without any great master plan – undertaken further learning outside of work. A 'Start Your Own Business' course, for the hell of it. A fitness instruction course, which surprised even me. A Counseling diploma. A Dietary Coaching qualification. Suddenly, my brain began to join some dots, and I wondered how I could bring all of my past learnings together, yet set myself on a different path.
During my career, I was lucky enough to have two employers who integrated Coaching into their staff development processes, to support strategic cultural and performance goals. I had never heard of Coaching before – not outside of sport, anyway.
Coaching is really a series of high-quality conversations that results in change; the placement of focused attention on a person so that they may place focused and productive attention on what is important to them at a point in time. It works well for practical skills, but even better for skills relating to people, behaviours and leadership.
I experienced the enjoyment of watching a company's core personality change for the better - through coaching. I watched a company's staff march confidently, as one, into the company taking them over – again, united via team coaching. I watched people who couldn't stand working together suddenly understand why, and start working very productively! Most importantly, I had an impartial outsider sitting with me once a month to listen, question, and allow me to strategise for me. I loved it. I was passionate about it.
So I decided I'd like to be able to do that for other people, and re-trained as a Coach in 2011, setting up my own business, Rocket Fuel (www.purerocketfuel.com). My DCU education and business experience allowed people to trust me in this new role. As well as business coaching, I combined my dietary and fitness qualifications into a Wellbeing for Performance offering which is quite unique, allowing companies to facilitate a more holistic type of support for their employees, should they so desire. So, the dots are now officially joined up!
I work with organisations and individuals (including students) to help find clarity of direction and focus, and to develop leaders. The younger the person who comes for coaching, the happier I am. For so many years, I watched young employees politely and diligently tackle unsuitable roles that brought little happiness. To send someone out into the working world now, armed with great self-awareness, an understanding of 'other people', and an appreciation of the style of study or employment that might best suit them, really brings me great satisfaction.
I would of course be thrilled to help DCU students and alumni along the way. In the meantime, you can check out my monthly business coaching column in Irish Tatler magazine for some general tips!
September 2012 - Joe Evans

I recall being a second year student in Ballymun Comprehensive going to visit Trinity College Dublin with our teacher, Ms Gavenda. The tour included attendance at a lecture in Trinity and the experience was such an eye opener for me. The sense of opportunity was very exciting. Yet, despite this glimpse of excitement, I did not engage with education at this time. I thought that third level education was for the elite and not for 'us North-siders'. Despite the efforts of some good teachers, I left secondary school in 1984 with very little formal education and no certification.
Like many of my peers at that time it was impressed upon me that I should be earning money and supporting my family. I took a job in the local supermarket for a couple of months before working with my father as a painter and decorator. I did this for about six years and eventually got tired of the poor conditions and pay. I then left my full time job as a painter, to my bosses horror, to go on a full time FAS course. This was my 'eureka' moment. The course was called 'Itech' (Information Technology) and I flourished. By the end of the course I had passed all assessments with flying colors and was the only person in the training centre to have completed a self-paced French language training program. The excitement and energy I got from education and training then remains with me to this day.
There have been many milestones for me on my journey so far: 'Tramlines' training program was a definite highlight. Tramlines was a two year training initiative sponsored by Fas and supported by industry leaders from the Technology sector. Tramlines objective was to skill 20 people from Ballymun and place them in sustainable employment within the IT sector. I was a leader in this project.
Some years later, I undertook the B.Sc. in Education & Training with the School of Education & Training in DCU. I was stunned my application was even considered for a place on the course and even more so when they offered me a place. The confidence and strength I took from the program in DCU continues to inspire me. Even today the program gives me immense 'value' in both my professional and personal life and I remain close friends with class members and lecturers.
The big event in my life these days, besides my three sons, is my preparation and fundraising efforts for the New York City Marathon in November 2012. I am helping to raise funds for the Beaumont Hospital Foundation. The foundation finances patient care initiatives, which fall outside of government funding, yet contribute enormously to the quality of care and support which Beaumont's staff can provide to patients in the hospital. The support and generosity I have received to date has been wonderful, though I still have some way to go to achieve my fundraising target. If you would like to know more about the charity you can visit them at www.bhf.ie If you would like to pledge your support you can do so here.
Joe Evans Is a graduate of DCU's School of Education & Training (2010) Joe is the Quality & Training Manager of Stream Global Services, Ireland.
August 2012 - Agnes Lee

When I first broke the news that I had enrolled in the Professional Diploma in Accounting course at DCU, I was bombarded by questions, such as, "Why? Where? What is DCU?" To be honest, as someone from Hong Kong - a little island thousands of miles away from Ireland - I did not have much knowledge about the University. I was then changing track in my career. The PDA programme, which offered exemptions from quite a number of ACCA exams within a 1-year course, was definitely appealing to me. In hindsight, I was too narrow-minded at that time in envisioning what the University would offer.
The course itself was exactly what I had hoped for – a total of six subjects spanning across two semesters, covering all the basic topics of what a professional accountant should know, from management accounting to computer skills. What I did not expect was the level of hard work the course required! Due to the intensity of the course, we had full day classes from nine to five, almost every weekday and weekly tutorials with take home assignments.
It was not easy for students, but it was equally demanding for the lecturers. Despite the hectic schedule, the lecturers and tutors were never stingey about spending extra time to answer our questions and reinforce our understanding on difficult concepts. At times when we felt like giving up, we were never short of words of encouragement. I still recall what one of my favorite lecturers in management accounting kept on reminding us, which is that "…accounting is something doable." This 'doable' belief has helped me through various moments of hardship over the years and still stands me in good stead even today.
The hard work paid off. I got my ACCA qualifications within one year of graduating from the PDA course, not just because of the exemptions the course offered but also because of the strong foundations laid down from the study of the course. As an accounting professional, learning never ends. Good foundation in basic concepts helps to absorb new knowledge and tackle different technical problems. This is drawn from my practical experiences as a tax professional in Big Four accounting firms.
Although the course load was heavy, I still had the chance to enjoy activities outside study, thanks to the work of the various clubs and associations of DCU. Weekly squash sessions were a treat after study. Exercise was good, but meeting squash buddies was even more fun. My squash buddies came from different parts of Europe – Germany, Spain and the Netherlands. We exchanged our playing skills on the squash court and off the court we had more to share - our homemade cuisine, our travelling tips around Ireland and our homesick moments.
Pub gatherings on Thursdays (since classmates would go back home on Friday) were also what I looked forward to every week. As someone from Southern part of China, drinking had been only for celebration at big events like weddings before I came to Ireland. Pub going and drinking is rather a social function here whereby we learn more about people around us, in a candid and relaxed manner.
It is from these day-in and day-out encounters that I come to know about our cultural differences, how to see things from perspectives of others with different cultural backgrounds, how to respect our differences and yet stand by our own values. The lesson learnt has far reaching effects and helped me in later years when I worked in Singapore, a country with a diverse population.
Now I am back to the little island where I came from, continuing my professional accountant career in the commercial field. More than fifteen years have passed since my days at DCU. When I account them in writing here, I realise they are still vivid as the old days. I would like to take this opportunity to thank all who I met at DCU for giving me such pleasant and unforgettable memories, for letting me share their thoughts and accepting me irrespective of where I come from, for giving me a chance to reset my career and assuring me I had made the right choice.
July 2012 - Clare Mulligan

Hi. My name is Clare Mulligan and I graduated from the MSc in Work and Organisational Psychology in 2011. I came back to my academic studies later in life after working in financial services for 20 years. I knew that I wanted to do something else with the second half of my career so I took career advice in my early 30's in which the most suitable and appealing career for me turned out to be an Organisational Psychologist, but to achieve this I would need an undergraduate in Psychology and a post grad in Organisational Psychology.
I then willingly undertook a long path to complete my undergrad and then apply for MSc with DCU. I was delighted to get accepted on the programme with DCU and thoroughly enjoyed my experience of study. I found going back to study as an adult was challenging as any mature students will know it can be tough fitting in study with existing responsibilities of work and life, and then learning to discipline yourself to commit to study is tough. However, getting through each milestone feels worth all the work, and you do feel very proud of yourself once you meet each goal.
Since graduating, I have found that connections I made at DCU, through classmates, lecturers and fellow Alumni to be so supportive and still involved in my life. I have friends who are facing challenges in how to apply their studies to new and existing careers. The lecturers at DCU Business School take you through the learning objectives academically but also are very connected to the business world ensuring that your studies will help you on a professional basis. I have found my lecturers to be really supportive in helping me make the best use of my academic study, and in support for my transition from corporate life to a new career as an Organisational Psychologist. The door at DCU remains firmly open for all past students, and my advice would be to still keep those connections strong.
I feel that there are a lot of people in similar situations to me where they have reached a stage of their career and contemplating change but are unsure of how to manage any transition. It is a challenge, but the journey of the career transition can be a fantastic experience. There is a quote from Peter Drucker which I find explains my view "There is one requirement for managing the second half on one's life; to begin creating it long before one enters it". I think if you are thinking about what to do for your second half of your career then a course or extra education can prepare you for that, or at least open up your thinking to assist with contemplating what the process should be.
I am now starting my second half of my career as an independent Organisational Psychologist and have my own consultancy (www.claremulliganconsulting.ie ). I have mixed my skills and knowledge gained from the first half of my career with my academic studies, and am specialising in looking at the demographics of the new workforce and how to manage different generations in the workplace. Using my experience in the financial services industry I am also applying psychology and the changing demographics in the workforce to provide a new look at pensions and workplace savings.
I am enjoying the start of my second half of my career and feel lucky to be following my passions in my work..... but I may still consider a return back for some more study in the not too distant future.
June 2012 - John Coleman

When asked to write a piece on my journey from DCU I really didn't know where to begin. In an attempt to keep this somewhat useful I decided to pick lessons I learnt during my time at DCU that I brought with me into the big bad world and lessons I have learnt that may be of benefit to existing students…and even some past students.
I walked into DCU for the first time a long time ago. It was then called NIHE. While small in comparison to what DCU is today, it seemed vast to me. At 18 years of age I was fearless and pretty much shameless and was prepared to do anything to get attention.
This was before the days of mobile phones, internet, Facebook or the like, for any form of self-publicity, and I wondered how I was going to get myself known.
It so happens that there was hypnotist by name of Barry Sinclair who was performing a show in the canteen for Freshers' Week. I made the decision that, come what may, I was going to volunteer to be hypnotised. While some of you may cringe at the thought, you have to think back to what you might have done at age eighteen. Anyway, I got my wish, was accepted as a volunteer and lo and behold I was on stage.
He had me doing many things such as dancing amongst the audience like a ballerina, alone on a desert island and thinking a mop was the most beautiful girl in the world. Let's just say that I got my wish and I was well-known, some might say infamous, on the back of this event. I will say thank God no video phones existed back then!
The moral of the story and the first lesson I learnt from DCU is all publicity is good publicity. I have recently brought this lesson into the business world where I was trying to secure some publicity for my recently formed business, Homesaver. I put myself forward onto Dragon's Den and got my two-minutes of fame.
While they did not invest, the exposure was excellent and resulted in a big write up in the Irish Times by Conor Pope (click here). The experience of this was surreal and no amount of being hypnotised on stage could prepare you for the grilling and how out of my comfort zone I felt. Having said that, it was a worthwhile experience and I may never have done it had I not learnt the lesson from DCU all those years ago.
The second lesson that I learn from DCU were the words of my Law Lecturer in first year. He said that if we were to only learn one thing from our time in university, it was to learn to accept those who are different from us.
As I have gone through life these words are still with me and I remind myself of them if I find myself not accepting people who are different to me. Bringing this inner belief into the business world has stood me in good stead. Meeting, accepting and helping people who are fundamentally different to me has helped me at all stages of my business growth. The more people you embrace the more you grow as a person. This philosophy and core belief I can attribute directly to the words of my law lecture all those years ago.
The first thing I would say to students on leaving university is that money is not the most important thing but rather gaining experience and knowledge. A time will come when experience and knowledge will dictate your earnings and it will be well worth the time and effort spent acquiring the knowledge.
The second piece of advice I would like to give is that continued learning and continual self-growth will determine ultimately where you end up. I have reinvented myself on a number of different occasions since leaving DCU. I started off in administration in the IFSC (I was useless) , I then moved into recruitment (I saw myself as a match maker, helping people find their perfect job) then I became a mortgage broker (I witnessed at first hand the banks' madness ), and I have finally reinvented myself as a business owner of company called Homesaver. I am looking to take all the lessons I have learnt from previous experience and turn Homesaver into nationwide business.
Anyway there end my words of wisdom on my journey from DCU to the present day. I hope it was of some interest and I will leave you with my own personal philosophy on life.
Some people say that the destination is the important thing for me it has and always will be the journey in getting there. So, hopefully I will continue to learn and have fun along the way. However, you will be pleased to know that my days of being hypnotised on stage or well and truly over! Homesaver is holding a personal insolvency seminar on 24th April 2013. Click here for more information.
May 2012 - Aileen O'Meara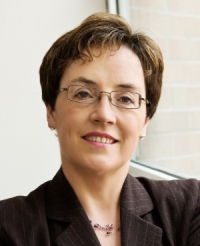 In early March, I took a day-trip to central London for a BBC Radio 4 briefing for independent radio producers. It brought me back to the first time I lived in London, back in the early 80s when I emigrated to find work – any work – as an unemployed Arts graduate with a six-week secretarial qualification clipped onto the end of a short CV.
Back then – just like now, really – every college leaver was getting out of Ireland. I might have had an Honours Arts degree, but - my parents kept reminding me – that degree was a qualification for nothing. So I launched myself on the London scene, signing up with every temp agency who'd take me: the best experience for freelance journalists and independent radio producers you're likely to get.
And while I temped – an adventure in itself! - I did some freelance journalism work for a few papers back home and realized that was what I wanted to do. Thanks to DCU (then NIHE) with its focussed post-graduate Masters in Journalism, I got the chance to return to a focussed hands-on course which led to a 20-year career in print (Magill, Irish Press, Sunday Tribune) and RTE (radio production and TV news) before branching out on my own back in 2005 when two young children demanded more flexible working time, and the independent sector beckoned.
My business has grown and adapted to the huge media changes happening here and worldwide; print journalism is being replaced by multimedia productions, from digital video and audio services to online heritage trails combining audio, video, still photography and content production for smartphone Apps.
The graduates leaving Ireland now can see emigration as a big adventure, and many will return – I believe – to set up their own businesses in the new media world. I wish them the best on those adventures.
AILEEN O'MEARA is a graduate of the DCU post-graduate Masters in Journalism (1986). Her multimedia production company is based in Dún Laoghaire, Co. Dublin. www.aileenomeara.ie
April 2012 - Shiera O'Brien - Zenith Training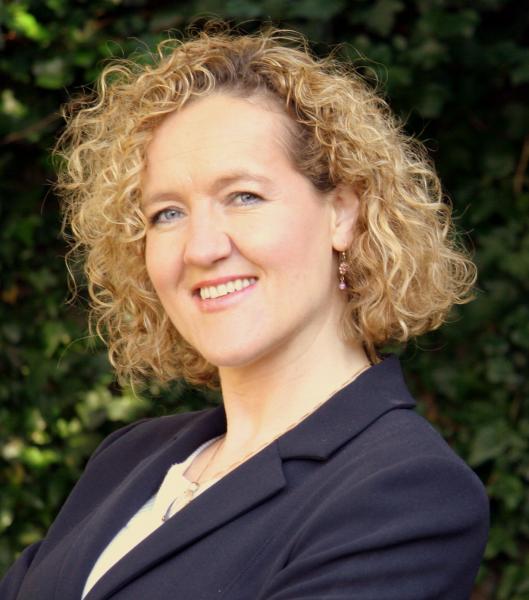 Graduate of Applied Languages, 1987
I look back on my education at DCU as a foundation for what was to become a passion of mine – language and human behaviour. I was fascinated by how people used language, what did it all mean in every-day behaviour, how it showed up in what they do. Little did I know there was a huge field of study in this area, which emerged over the past few decades connected to cognitive behavioural psychology, which I would later explore. I now believe that everybody has at least two to three careers in their life time.
I worked internationally in localisation for over 10 years and was fascinated by the speed at which the industry grew. It was a dynamic and vibrant industry, which allowed me to work in a field I loved – language and translation. Out of which grew my appreciation for the power of technology and how it could completely transform an industry, as it happened with the localisation industry during the 90s.
A passion for selling and people then brought me to the front line working with clients and winning business. I've spent over 20 years in the field of selling and understanding how business works. Working with some top-class business people, I learned the business of "business" on the ground with some excellent mentors, who were highly-skilled in selling and business building.
Leaving DCU, with the language industry as my port of call, I worked briefly on the ambitious EU AI (artificial intelligence) translation project in Ireland with the National Board of Science and Technology. Not long after, I decided that working abroad was for me. I got an internship with ALPS (later known as ALPNET), one of the pioneer companies who invested heavily in Computer-Assisted Translation software in the 80s. Following a stint in Switzerland, I got a position with ALPNET office in Montreal, working for 7 years in sales, managing client projects and training clients on ALPNET's translation software.
During my time in Canada, I discovered I loved selling above everything else. It was almost through a casual suggestion, I made a decision to return to Ireland in 1995, after being offered the position to start up ALPNET Ireland and build the sales for the company in Ireland. I was given a phone, a computer and an office. For over 4 years I worked with some of the key multinational companies promoting and selling our international localisation production capabilities. I loved the company, the clients and the job. It was a very rewarding and exciting time.
Curious to explore life in the procurement world, I spend a year as a vendor manager working with IBM, learning how large businesses operate and select localisation vendors. The passion for sales and selling never left me. Within 12 months, I had such a strong pull back to sales that I joined an e-commerce company selling their technology. Like many of these companies in 2001, it was severely affected by 9/11, as it was an on-line travel technology company.
This finally put me in the position I always wanted; to work for myself and start a business I could run and own. Bringing some new training into my skillset, I set about exploring psychology, which drew me to Neurolinguistic Programming (NLP) and coaching as a business tool. As one of these life-long learners, I did many training courses on all aspects of NLP and advanced coaching and self-actualisation, seeking out the best international teachers in the field.
I set up Zenith Training and Development which I have been running and operating for over 10 years. I always loved working with people and this has given me the opportunity to work with hundreds of individuals and companies in bringing about behavioural change and accelerating performance, by sharing some knowledge with clients on "how we do what we do", which is at the heart of NLP and the type of coaching I do.
Every work week is different, which suits my love for variety. In any given week, I could be working with a sales team to install better selling behaviours, coaching a senior manager, supporting executives who want to make an impact with their presentations, or working with teams in an organisation who want to build a better team environment by changing their communication styles.
At the heart of all that I do is communication and linguistics; how people use language in their everyday work and how it impacts them and their environment. An education in language has given me the foundation for tuning into language patterns of organisations and individuals, which creates a landscape for effective coaching and training. I've learned that everything we do is in our linguistic blue print. It's a fascinating field, I never imagined I'd work in! Since I graduated I believe I have gone through the transition from the job to the career to the "calling" or the passion.
I see the next wave of change in the training industry is e-learning and I am currently working with a great technical team to build some e-learning products for sales people. As I've heard often "There is no recession on the internet. " My education at DCU gave me a great breath of learning to embrace the business world. In looking back, I see how innovative DCU was and continues to be. It is great to be a part of that story.
Shiera O'Brien can be contacted on www.zenithtraining.ie or shiera@zenithtraining.ie
March 2012 - Rory Nugent - Spin 103.8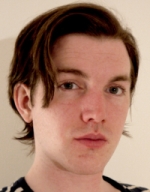 Hi I'm Rory, I graduated in Communication Studies in 2003 and am now the 'Social Media & Entertainment Editor' with Dublin-based radio station Spin 1038. An awkward sounding title which basically involves presenting entertainment updates on air and taking care of the brand's Facebook, Twitter and entertainment section on the website.
Although Communication Studies gave me a wide-interest and curiosity about many different subjects, not to mention an irritating habit of analysing films to death, I can't say it directly influenced my following career. In fact I didn't study radio whilst in DCU at all and opted to do film and television production instead (something I may yet return to, I didn't prepare a Best Director Oscar speech aged 8 for nothing!)
What I did gain from the course was the instruction to really think of what was being said in the media, who was saying it and why. We were also given a sense of being 'equal to the task' of questioning the world around us. I think that curiosity and an ability to view a bigger picture serves everyone well, no matter what their eventual career may be.
Upon leaving DCU I found myself a little disheartened as the cliché of 'it's not what you know, it's who you know' appeared to hold fast in Irish media. Facing a return to University and an unwanted alternative career I took out the Golden Pages and rang every newspaper, television company, production company and radio station pleading to do just one week's work experience over the summer. Eventually I got that opportunity at Spin 1038 and was determined to make that week turn into a month and perhaps longer. I helped out, without pay, around the station for perhaps a year before getting a job as a newsreader and producer of the talk-show. In the 8 years since I have been able to try my hand at a wide variety of jobs – one of the huge advantages of working in a relatively smaller company.
At this moment I'm enjoying working with the new 'tools of engagement' especially Twitter. It's a new area for everyone in the media and the best methods evolve each day. I also love working in radio for the sense of camaraderie amongst staff and the direct communication with a listener. It really feels like you are just chatting to one person and there's a feeling of intimacy and sincerity I suspect is lacking in other media.
Every day my job continues to be fun and challenging in unexpected ways and I hope it continues to be this fulfilling for years to come – though I still haven't discounted my plans for an Oscar entirely!
February 2012 - Kerry O'Keeffe - People & Culture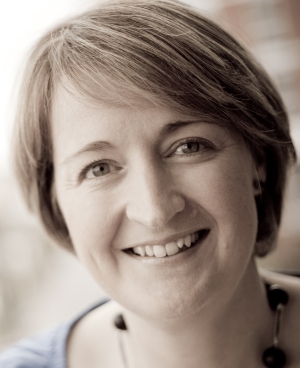 Hi I'm Kerry O'Keeffe, graduate of the MBS in Human Resource Strategies in fact its 10 years since I completed it! Looking back I have packed a lot into those 10 years. I have always been career focused and after 15 years of developing myself and my HR career I turned my passion into a business. People & Culture is a coaching and leadership business focused on working with leaders in developing their career. My speciality is coaching in multinationals as I understand how they work and what is required of a leader to succeed at the next level and beyond.

So how did I get to here since I completed the Master in HR Strategies? The course exposed me to a diverse range of people and disciplines just like you get in the workplace. The diversity enabled me to see how HR strategies were interpreted and how to engage different people and disciplines. The course inspired me and it unleashed more of my creativity and energy, I was able to use all of the elements of the Masters in BT Ireland and this gave me huge confidence enabling me to lead executive teams through challenging restructuring and development of new business models.

Following the Masters I moved into a European role with BT and took on the task of implementing a new HR Service delivery model, restructuring and helping to design and implement global processes. The role was focused on major cultural change and I found It stimulating and rewarding working with all the European businesses.

From there I decided I need a new challenge and moved to Australia. I had planned to chill out and surf, but I realised that surfing is pretty difficult and I preferred the challenge of leading change. I started working with CSIRO a large scientific public organisation. They had huge challenges to change their business model and I came in at an exciting time and worked with various leadership teams. This is where I was more formally introduced to coaching and its impact.

From Australia I returned to Ireland and took a position in J&J, again a change of environment but similar problems around leadership capability. With the leadership team we drove significant cultural change and focused on talent development. We also secured new business and commenced a start-up medical device manufacturing unit, developing a world class development lab and using a shared services model enabled fast delivery.

Two years ago I set up an additional business with 3 inspiring women, namely T-Space focused on how you enable organisations to transform quickly, effectively and sustainably. T-Space provides a group coaching methodology which connects people to themselves, their group and the organisation. This enables the organisation to transform effectively something that is vital in our current economy. Everyone is being asked to do more with less and we have identified how to achieve the "more" in a way that breathes energy, creativity and innovation into a business.

Like a good leader you need to be a role model and I take this seriously and continue to challenge myself. Since leaving DCU I have continued my learning and academic journey and have qualified as a coach, a coach supervisor, NLP practitioner and learnt elements of Nancy Kline's thinking environment. My next challenge is to combine our work in T-Space with a PHD. Onwards and upwards in my life journey!

Living a balanced life is also essential to being the best leader you can and I took up rowing two years ago, I am a keen skier and what I love most is walking in the countryside with my dog. I also enjoy arts and crafts and have multiple projects on the go and get tremendous pleasure out of cooking and baking. Life is full of opportunities and challenge and I continue to embrace this every day and enjoy helping others do the same!
January 2012 - Gay White - Structured Mentorship Programme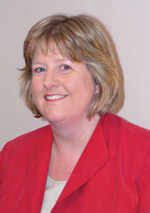 I got involved with the Mentorship Programme three years ago. This programme really appealed to me – I had come to third education myself as a mature student and while I got such a lot more than just a degree, I have to confess to finding the prospect quite daunting when I embarked on my studies. I was also a part-time student, having to juggle work and college commitments, while retaining some form of a family life!
My own background helped me to understand more about the challenges facing students – those studying full time had exactly the same issues with time as I had – just the other way around – they possibly had part time jobs to keep the food on the table and of course have family commitments too!
I had such a positive experience throughout my own 3rd level education – although of course it was challenging, that I understood that I had the benefit of having a lot of years of experience in the workplace. That is what is missing for many students, so I thought if I can help students to de-mystify the workplace experience and give them some pointers, hopefully that would make a big difference to them.
The mentorship arrangement varies from student to student and I like to meet up with the student in advance to discuss what would work for them – as this has to work well for the student. In addition some work would not allow me to be shadowed as it is of a sensitive nature, but the students and I agree what other alternatives we could look at – this varies depending on what the student feels would be most helpful to them.
One of the challenges for me personally is that I lecture on a part-time basis and this often means that I do not get to engage in the planned activities. However, this is not necessarily a draw back – as a mentor, you can agree some meetings outside of this – although it helps if you can attend as many of them as possible. It is also good to meet with other mentors and students.
On one occasion the timing of the mentorship programme coincided with a Conference I was organising and I had three very willing and professional helpers on the day. Each of the students who attended forges links with some very high profile speakers and other attendees on the day and those links have sustained over the years. The all understood that there was a possibility that their future employer was in the room – and in one instance, this actually was the case! One of the students ended up getting on to the radar of the Head of HR in a consulting form and has since ended up with an internship in that firm. From my perspective, I had three very willing and professional helpers who were invaluable on the day!
As a bit of an 'elder lemon' I thoroughly enjoy working with students, and like to feel that I can help them on the road to their career – particularly in such uncertain times. In terms of the benefits to me, apart from getting the practical help described above I have forged links with some fascinating people and I know that these relationships go well past the initial mentoring arrangement. I am still in touch with many of those I have mentored and the sense of satisfaction that brings means a lot!
December 2011 - Seán Keating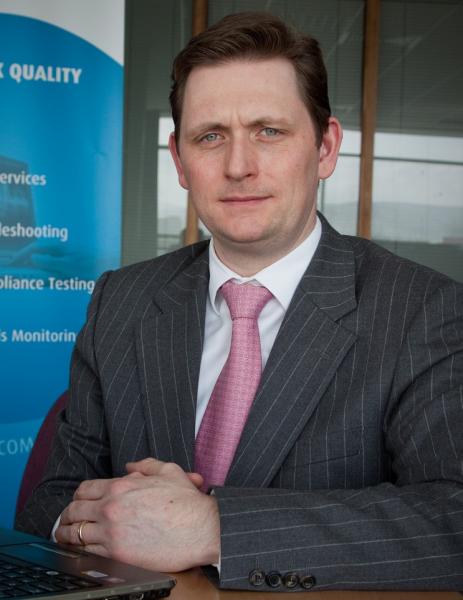 It's been over 14 years since I last walked out through the gates of DCU as a student. Back then Matt Weldon's was called The Slipper, the bar still went by the geographically challenged name of the City Centre Club, and buildings like The Helix and the library only existed on paper.

I left DCU in 1997 with a degree in Electronics Engineering. We were lucky in that we were one of the first engineering classes to graduate into a thriving jobs market as the celtic tiger began to take hold. My first job was as an RF Engineer working on the roll out of Esat Digifone's network in the midlands and west of Ireland. It was a great place to work at the time. It had good mixture of office and field work and we spent many days hiking up mountains to survey new mast locations. Four people from my DCU class started work at the same time as me in Esat at the same time and we had a great work and social life.

Three years later the telecoms market was booming amidst the 'dot-com' bubble. I took a job with Lucent technologies in Chicago as a GSM consultant, later moving to work with Hutchison in the UK on the roll out of one of the first 3G networks in Europe.

Towards the end of 2002 I got married and moved back to Ireland, taking a job with my current company, Vilicom. Vilicom is a consultancy focused on the development and improvement of wireless networks. Over the past ten years we have delivered projects in more than 20 countries, but my favourite ones so far have been a large network rollout in Riyadh, Saudi Arabia and the setting up of our business in Australia and New Zealand. I enjoy working in a specialised consultancy and the challenges involved in growing our international services. After a number of engineering and management roles at Vilicom, I took up the role of CEO earlier this year.

As a consultancy firm, we are very aware of the importance of talent management and development and we have developed good links with DCU. I enjoy many of the events organised such as the Final Year Engineering Project Expo, the mentoring programme, the Gala and the usual milk round presentations. It has been great to see DCU grow and prosper over the years and I will always be glad of the solid foundation the University gave me all those years ago.
November 2011 - Louis-Arnaud Savary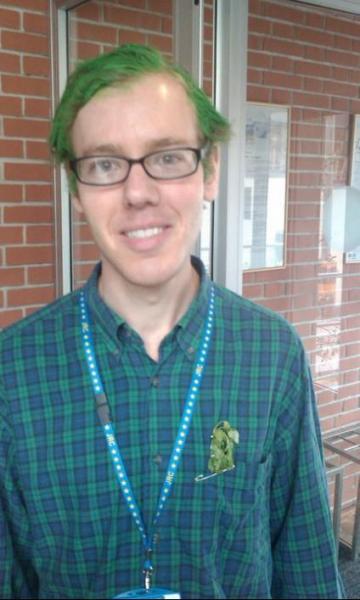 I graduated from Ollscoil Chathair Bhaile Átha Cliath in autumn 2009 where I did a Masters in Electronic Engineering.

My major was Image Processing & Analysis. Part of the course were Object-Oriented Programming and 3D Graphics & Visualisation, which I loved, in particular the C++ part of the Object-Oriented Programming module.

Prior to coming to Ollscoil Chathair Bhaile Átha Cliath, I did a Bachelor of Engineering in Telecommunication Engineering in France, but I did not like programming very much and I was a bit afraid of it. But after the first Object-Oriented Programming lecture at DCU, I became more confident and started loving programming.

After graduation, I secured a one-year contract to gain professional experience. It was in the Maritime Affairs Unit at the Joint Research Centre (JRC) of the European Commission in Ispra in Italy.

After this one-year job contract, I went back to France (to Bordeaux) and found a job. Today, I am with the company for over six months and am working on a permanent basis. I work as a Software Development Engineer at Dassault Systèmes (www.3ds.com) for the brand CATIA (www.catia.com). More than anything I enjoy geometry, C++ programming language, computer graphics and innovation: I love my job.

Apart from lectures in Ollscoil Chathair Bhaile Átha Cliath, I also joined the DCU CU society (Christian Union) and I had a wonderful time with the other students. I also attended the intercultural forum organised jointly by the international office and students doing a masters in intercultural studies.

While in Ireland I discovered Gaeilge and I fell in love with it. I am a French-speaking person, and am in favour of a multi-lingual world; that is why I was very keen to learn Gaeilge. In Ireland I also finally improved my English. I also speak German and I love this language.
To show that I love Ireland even at work, on St. Patrick's Day 2010, I painted my hair green and went to work (see photo!). I guess people in my building have not forgotten! So my year in Olscóill Chathair Bhaile Átha Cliath was not an isolated episode in my life. It was the beginning of my adult life!
October 2011 - Roy Scannell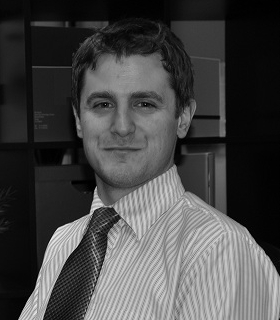 I first came to DCU in 2007 after a long and enjoyable summer in South Africa. A challenging year later, I graduated with a MA in International Relations and emerged into the real world. Being honest I thought my affiliation with DCU ended that day and have since realised that keeping in touch with your old University is definitely a very worthwhile pursuit.
After graduating and with a work history that comprised working in bars and the Scottish Parliament I realised that my skill set was not the most in demand one during the height of the recession. With that in mind I set about reskilling and studied project management in Dublin and also worked for a Senator (Now a TD) based in Dublin Central, a mere stone's throw away from the College.
This was followed with a year's stint in the Public Procurement Department of Enterprise Ireland in which I worked with Irish companies to successfully access Irish Public Sector opportunities. This is perhaps one of the very few fields where my project management skills and my political background have been complimentary to one another and the work itself was absolutely fascinating and sometimes frustrating.
Late in 2010 I left Enterprise Ireland and worked for a time on Senator David Norris' Presidential Campaign. That finally leads me to my latest hat which is that I work in a consultancy in Sandyford that has given me an incredible opportunity to both grow my skill set and to specialise in an area that few people have entered but many organisations need.
I view the DCU Alumni network as a great opportunity to meet new people that have come through DCU and to reconnect with the University itself. I now realise that University and the networks it creates does not end when you get your scroll.
September 2011 - Fergal Somerville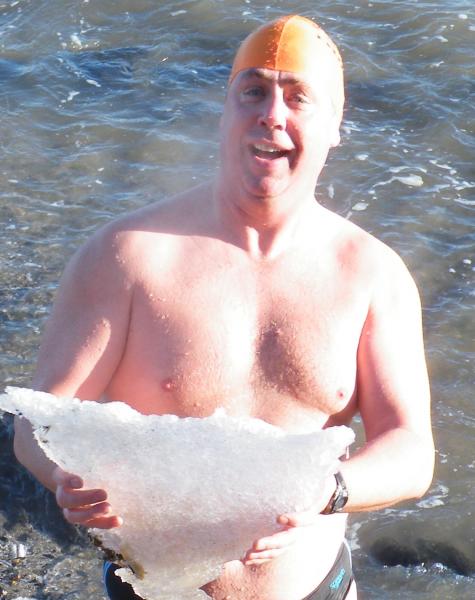 I am firmly rooted in Northside Dublin. I was born and reared in Artane and I reckon I'll finish up in Beaumont. I left Ardscoil Rís in 1981 and went to work in the civil service. Five years later I started a BA (Public Administration). I completed it in 1990 and joined the innaugral MSc (Investment and Treasury) degree. Following this I attained associateship of the Institute of Investment Management and Research and Associateship of the Institute of Taxation in Ireland. I have worked in several government departments over the past 30 years.
Since completing my studies I have lectured Economics on the Institute of Public Administration's undergraduate programmes and Financial Strategy on the Open University Business School's MBA.
Claim to fame; none, but currently, I am a 'Channel Aspirant' and will swim the English Channel in the week of 18th September 2011 to raise funds for cystic fibrosis research in Ireland. DCU Sport is supporting you supporting me supporting Cystic Fibrosis Research in Beaumont Hospital. The Sports Centre will match (to a maximum of €2,500) money raised through this initiative.
Why should this be of interest to you. Well if you are a member of DCU Sport or Alumni and you decide to sponsor me you will be entered into a draw at the end of October for any one or more of the following prizes:
1st €250 off renewal / next subsciption of DCU Sport
2nd €150 off renewal / next subsciption of DCU Sport
3rd €100 off renewal / next subscription of DCU Sport
4th-7th DCU Sweatshirt
8th-10th DCU Gearbag
To be in with a chance please visit my charity page (specifically for DCU Sport members and Alumni) here. Even if you don't win one of the above fabulous prizes you can rest assured in the knowledge that your sponsorship is money well spent. It is money that otherwise would not be available to CF research. It is money that will be doubled and passed on securely to Beaumont Hospital.
You may donate anonomously if you wish. We will still keep you in mind for the super prizes.
Also, you will be able to keep track of the swim. It will be the top entry on my blog.
All of your money is going towards the charity. I am paying fully for all my own expenses and Ken Robinson (DCU Sport CEO) is putting up the prizes.
In 1989 I suffered severe back trauma and missed 15 months from work. After a number of operations in the Mater Hospital I (tentatively) resumed a physical training programme. I originally joined DCU Sports Complex in 1992 and used the gym to keep fit. At the time the gym was housed in what is now the spinning & aerobics room. In order to keep the back in shape I concentrated on swimming using local and city based swimming pools. In recent years I have taken to sea swimming. The Leinter branch of Swim Ireland organise sea swims throughout the summer. In 2009 I won the NAC Dublin Docklands Liffey Swim. I found that I enjoy swimming distances and took the plunge with the 2009 Cleggan to Inishbofin 12 Km swim challenge. In 2009 I won the Cork to Cobh 16 Km swim. In 2010 I swam from Inis Meáin (Aran Islands) to Rosaveel (Galway) in 6½ hours.
My current training programme involves swimming 4km each morning and a gym programme twice a week. In preparation for the English Channel Swim I have swam over 1,000km in 2010. To August 2011 I have completed just over 850km. I booked the English Channel swim in December 2009. In five weeks time (Sep 18) I will stand on Shakespeare Beach, Dover (probably at around 1.30am) and be prepared to swim up to 20 hours to complete the Channel swim.
By then my preparations for the Channel will have seen me swim over 2,000km (that's 80,000 lengths of DCU pool), but only the next 40-50 Km will count.
I will be very proud to represent DCU Sport and to have the support of the members and management willing me along. I have had great encouragement from members and staff all along.
If I have not bored you to death with this life story so far can I ask you to click on the following link to sponsor my English Channel Swim here. It is a great cause and I think that being part of the DCU community you will appreciate how important cystic fibrosis research is to Ireland and appreciate that the successes identified in Beaumont will, like the DCU Alumni, permeate the globe. That is where the real story is. That is where the real benefit will be felt and lives will be improved.
August 2011 - Robert Leslie
My name is Robert Leslie. I graduated from N.I.H.E. Dublin in 1985 having completed a degree in Electronic Engineering – for those not old enough to remember, N.I.H.E. Dublin was D.C.U. before it became a full university. At the time I enrolled in 1981, all that existed was the Albert College building, a small lecture theatre and some prefabs which were the sports changing rooms. The campus has changed massively since those days….all for the better I might add, as the facilities from my memories were pretty basic!
Home for me is Waterford but since I went to boarding school in Dublin, I would describe Dublin as my second home. When I graduated, I had always set my mind on going overseas for a few years to see the world. Luckily, I had a couple of job offers; one as a systems control engineer with British Steel in Sheffield or to go to Tokyo and work as a design engineer with a small electronics firm that specialised in audio-visual product R&D. It was an easy choice….Tokyo or Sheffield? Tokyo it was!
I remember vividly arriving in Tokyo's Narita airport on the evening of 18th October, 1985. It was a 90 minute bus ride into the city centre and I was in awe of the fact that for half of the journey we were driving along at rooftop height. The expressway was elevated about 60 feet in the air. The city was vast and the neon lights were everywhere. For the next 18 years Tokyo was to be my home.
During my time there I learned to speak Japanese fluently. I worked for two Japanese electronics companies; one doing pure R&D and the other involved in the production of miniaturised electronic devices such as mobile phones and min-camcorders. While with the second one I spent 2 years working on the plan to establish a manufacturing facility back in Ireland. We had build a 40,000 sq. ft. factory in Bray and hired and trained almost 30 staff before the Japanese property bubble burst and the company lost 50% of its business almost overnight. Needless to say, the company did not proceed with the Irish facility. It was soul destroying to see years of work evaporate overnight.
After this disappointment, I was approached and asked if I would like to work with Dell Computer to join the team to setup the Japanese operation. I decided to join and ran their local manufacturing facility which looked after the logistics operation for all products that Dell sold in Japan. It was without doubt the most enjoyable job I have ever done but also one of the most challenging as things moved so fast with Dell.
After leaving Dell in 1996, I became a partner in PTS which was a niche technology services company. We serviced the foreign multinationals in Tokyo and over the next 4 years grew the business to over 120 staff and revenues of more than $12M. We were acquired by a Singaporean company in 2000 as part of their entry strategy to get into the Japanese market. They wanted access to our customers who were largely US and European blue chip names. I completed my earnout and decided to return to Ireland in early 2003 as it seemed Ireland had got its act together and looked like a good place to bring up a young family. We came back to Waterford and have been here since.
After a few years doing various things I always wanted to do - like learning to fly, I always wanted to be a pilot! - I had recharged the batteries. It was time to get back in the saddle. So in 2007, my current business partner, Ben Cronin, and I started Global Business Register. GBR develops software that provides online identity verification services for companies and individuals who do business on the web. We have also built one of the largest web portals for accessing company data as we provide access to almost 70 official corporate registers around the world that collectively hold information on over 50 million companies. We use the access to these registers to confirm the legal existence of companies and to extract key pieces of data on them. So far, the business is going very well but as with all start-ups cashflow is extremely tight. In our case, the product has to be developed before you can sell it and while there is a lot in our latest product, Trust Passport, we are still spending almost everything we earn on development. We are about to launch in the United States so if there are any marketing or business graduates out there looking for a challenge by all means give me a shout. We are always on the lookout for energetic, smart people who enjoy a challenge.
July 2011 - Larissa Atkinson
Let me set the scene and tell you a little bit about where I am now and the journey I have travelled to get here.
I am 37 years of age, married with two children aged 10 and 2. I am originally from Coolock in Dublin and I have been living in Bettystown in Meath for the last 3 years.
I own a Health and Wellness business called FitWell Ireland www.fitwell.ie and I must say I am thoroughly enjoying being my own boss! My business involves a number of health and wellness programmes for general healthy populations such as Boot Camp classes and Personal Training. I also run specialised exercise classes for individuals with Heart Disease, Obesity, Type 2 Diabetes, Parkinson's, Arthritis, Depression and much more.
As I am a GP Exercise Referral Coordinator, a lot of my specialised clients are referred to me from hospitals and Primary Care centres. I collaborate with a lot of groups and services in the locality such as hospitals, schools, GP's T.D's etc. I also run voluntary health and wellness seminars, where I go into local schools to give talks to pupils about their health and well-being. I also part-time lecture in DCU in the School of Health and Human Performance, so you could say I am quite busy!
So where did it all start?
I started out my journey as a fitness instructor in 1997, but always had the desire to go to college to further my knowledge, coming from a large family with 8 brothers and sisters I didn't have the opportunity to do so when I was younger. So in 2003 at the age of 29, I went back to DCU as a mature student on the Sports Science and Health Degree programme. It wasn't easy as I had a young baby, an apartment and my partner to consider. It was a very tough and challenging road, as I had left school at an early age, I had a lot of learning to do, and even the basics of studying was all new to me. I remember how daunting it was, and the difficulty in being back in a class room. It was a huge challenge for me, being in college full time and then going home to cook and clean and look after a young baby.
But I can honestly say it was one of the most rewarding and worth while things I have ever done in my life, my family and I are so proud of what I have achieved. Looking back now, it has changed my life so much, for the better. The fact that my children have seen me go back to study, I hope will encourage them to follow suit.
During my 4 years I took part in many of the fantastic programmes DCU had on offer such as the Student Mentorship programme and the Student Empowerment programme. I feel these programmes really helped me apply myself to the best of my ability and gave me the tools and skills I needed for the 4 years.
In my third year I coordinated and ran the DCU "Heart Smart" programme along with Dr Catherine Woods. This is an exercise class for people with heart disease, to help them increase their fitness and confidence after having a coronary event. My final year thesis research involved carrying out qualitative analysis, interviewing participants on the "Heart Smart" Programme in relation to their motivations and barriers to exercise.
In year four I qualified in a number of fitness programmes such as Pilates, Aqua fitness, Boxercise and much more. I also qualified in a umber of specialised medical exercise training such as the BACR (British Association of Cardiac Rehabilitation) Phase IV instructor course, and the HSE Ilam GP Exercise Referral Programme.
Reflecting back I think my final year was the toughest and most challenging, as I had my Thesis, group project, graduation and of course getting married!
I think it was in my final year in DCU that I realised I had a passion for helping individuals with medical conditions to increase their health and well-being.
When I graduated from Sports Science and Health in 2007 I got a job as the Wellness Coordinator in DCU Sport. My role involved running programmes such as CODEX Kids (teaching children the fundamental movements for sport), Active Age (a specialised exercise programme for the over 55's) Heart Smart (cardiac rehabilitation exercise programme for people with heart conditions) and working with individuals with other medical conditions such as Obesity, Type 2 Diabetes and Arthritis.
I was also asked to come back and teach second year students in DCU and have been doing that for the last three years. I think my first love is teaching as I can bridge the Theory versus Practice gap, with my knowledge and years of experience I give the students some practical skills to what they are learning. I will be taking on INTRA students in the future as I feel the experience they will gain with me will be invaluable when they go out to work in the field of health and wellness.
My highlights so far has been my achievement in graduating with honours and the friends and colleagues I have met during my time in DCU.
DCU has instilled in me a passion for what I do and I hope to continue this on my journey. I still continue to study and train, in 2010 I completed the Train the Trainer course with NUI Maynooth which allows me to train other trainers. I hope to take this to another level and design my own training manuals in the health and wellness field and to bring it into schools and communities.
I will be doing the ACSM (American College of sports Medicine) Clinical Exercise Specialist course in September 2011. DCU has shown me that you never stop learning no matter what age you are. I do hope to eventually go back and obtain a PhD, and carry out my research on my FitWell exercise programmes.
I would love to have my own wellness studio which will cater for individual with medical conditions and help them to achieve optimal health and well-being.
In summary DCU has opened so many doors for me and taught me a lot, and I will never forget where it all began for me, October 2003 in DCU!
June 2011 - Mary Corcoran
I never thought I would end up here... I guess that's what everyone says from time to time. However, I didn't think I would end up in London... So how did I get here? I have to say, It's always been down to the people around me!
I grew up in a village in County Laois, and spent my summers in London as a kid. All my family have travelled extensively, so when it came to deciding what to study in University, I went for Japanese and International Marketing in DCU. It was an easy decision at the time, as Japanese gave me the opportunity to travel and DCU was, and is, a great place to study. Studying Japanese in Dublin, before the introduction of You-Tube and Google was a challenge, but my 3rd year in Japan cemented my love of the language.
After University I worked in O'Kelly Sutton, a consultancy firm specialising in Strategic Business Planning and Marketing. I moved from there to Dublin, to work in IBM, where as Business Operations Manager I ran the project Management Office for large Multinational accounts. When this role brought me over to Rotterdam for a weekly commute to the Unilever Headquarters for 2 years – it reignited my desire to live abroad. Late in 2010, I was approached to join an internal project team with Ernst and Young, driving internal projects and based in Waterloo, London.
If I am honest, I thought that when I finished University, I finished with DCU. But thankfully by a series of coincidences, a good friend of mine brought me back to DCU for a coffee with the Alumni Team. I was amazed at all the opportunities they had for Alumni, and the programs they ran to help people from disadvantaged backgrounds pursue their dreams. I quickly started attending their events and got involved in any way possible. When they asked me to join the Alumni Council it was an absolute yes.
Moving to London to work with Ernst and Young was a great chance to meet up with DCU Alumni. There are a good few of us, and we are all really keen on being involved. We have formed a committee and are linking in with other Alumni groups and Business Networks over here. It's been great fun already and we are organising future events behind the scenes. Personally I have been very grateful. DCU Alumni has allowed me to immediately link in with great people, with shared interests and common goals.
Moving to a new location, whether it be a new city or a new country, short term or long term, can be daunting. It is a great lifesaver to link in with people on the same wavelength. The committee for the London Chapter is in the middle of organising some great future events, and will also be a source of 'what's on' with other groups and Alumni. It's never too late to get back in touch with DCU – if you are interested in setting up a Chapter abroad, hooking up with an existing chapter abroad or joining up with us in London – Just go for it!!
May 2011 - Niamh Hughes
Long before studying European Business & German at DCU, I was fascinated by entrepreneurial ventures. Growing up in Castleblayney, Co.Monaghan, I sold hotel shampoo bottles from my dad's business trips to my classmates and gained notoriety for buying penny sweets and selling them on at a great margin of two pennies to our neighbours' kids. DCU's EBG program enabled me to take these adventures on a more international level.
When graduating in 2008 from the double degree program, I not only spoke a new language fluently, but also held two degrees in my hand: a BA Hons in European Business from DCU and a Diploma in International Management from ESB Reutlingen.
Many distractions, failures and struggles occurred along the way but these transpired to be a blessing in disguise! I can't say I was the most academically focused person, but I feel the four years at DCU/ESB were some of the most inspiring and instructive years of my life. In retrospect, the most valuable experiences came from extra-curricular activities. At DCU, this included the DCU/JCI Fingal Mentorship Programme 2004/2005 and the Student Empowerment Programme. At ESB Reutlingen, I was on Sports council and participated in a charity cycle from Germany to Ireland. These voluntary involvements together with two compulsory internships have been key influencers of my career goals today.
After graduating, I moved to London to support my father's company with my passion for business development. Like many graduates, I loved London, but didn't know many people there. I built strong relationships by attending events and 'tweetups' such as European Young Professionals (EYP) and ShoreditchTwit. Soon after, I became actively involved with EYP and joined their team to help publicize and organize more events. In the same circles, I met five Italians who shared my passion for good food and my fascination with social media. Together we started an event series called AperiTWeat - an event for people on twitter to meet offline over the Italian tradition of Aperitivo. Clearly, building relationships was one of the most valuable activities during that time and one organization that brought me forward like few others was a global community of young achievers called Sandbox. I applied, went through a selection process, got accepted and joined a global network of 500+ very entrepreneurial people allover the world.
After a year of living in London, I moved to the US. The decision wasn't easy, but I had realized that it was my last opportunity to get a J1 visa, so why not?! In good tradition I moved to New York City without a job or a place to live, hoping that things would work out. And so they did. I started working as a recruiter for digital creatives in advertising. And again, I started building relationships I could trust and build on. I became more actively involved in Sandbox and partnered with the co-founder Fabian Pfortmüller to be a Co-Ambassador for New York. This involved building relationships amongst members and organising regular events. Being surrounded by so many entrepreneurial driven millennials within the Sandbox community, I was reminded of my passion and decided to leave the security of my recruiting job for a Business Development role with a sustainable design startup in June 2010. While the overall business concept was a revolutionary idea, issues soon emerged with the product functionality and funds were quickly exhausted, meaning I needed to move on before losing my visa status.
Given that my resume is a cocktail of various industries (construction, recruiting, design!), it wasn't easy to convince hiring staff of my qualities and explain the complexities of my visa status. But not surprisingly, rather than apply to jobs online, I realised I was better off turning to my trusted network of friends and Sandboxers. These people knew me and helped me to identify opportunities I had no idea of. As a result, I was coincidentally connected with one of the hottest digital agencies in Dublin called CKSK. They were hiring a Business Development / Account Manager for their new office in New York, which brings us to today. I've yet again moved into a new industry and I'm excited to make some amazing things happen for CKSK in the states!
Moving to NYC has brought one of my ultimate dreams closer: I want to cycle from New York to Argentina, and document various entrepreneurs and non-profits along the way. While I do not have concrete plans to bike south just yet, I'm confident many adventures have yet to come!
April 2011 - Daniel Lambert
My name is Daniel Lambert from Glasnevin and I graduated from DCU in 2008 with a 1.1 in Business Studies. In the summer before graduating I drove from New York to Mexico with some friends in an RV we bought on the internet. On my return I found a job as a national account manager for a pharmaceutical company based in London but the trip across America planted the idea of driving across the world in my head. My role involved working from home in Dublin managing our relationships with our Irish customers. My degree was very highly respected when I was searching for a job upon graduating and my Intra internship as part of year three of the degree programme was a huge plus.
However I have now given my resignation to my current employer to enable me to make the trip I have thought of doing for years. At the end of April myself and three friends will set off from Dublin in a 1982 Land Rover jeep we have converted to a campervan. We are getting a ferry to France and will attempt to drive to Mongolia and back, a journey of over 20,000 miles through 21 countries. We are funding the entire trip ourselves and will be raising money for two fantastic charities, the Christina Noble Foundation and Our Lady's Children's Hospital Crumlin.
We are setting off with no support system or backup and a complete lack of any 4x4 experience, with should make it all that bit more interesting! We will travel across 5 major mountain ranges, 3 deserts and 3 continents. You can follow our progress on dublin2mongolia.blogspot.com, on face book page "Dublin to Mongolia" and on twitter "Dublin to Mongolia". Any donations to the two chosen charities would be fantastic. And a shameless request to anyone who may be able to secure us with vehicle insurance sponsorship for Europe or a satellite phone please get in touch.
I am planning to return to DCU in September to study a master's programme and hopefully I'll return safely with plenty of great stories!
March 2011 - Conor Wall (Cambodia)
My name is Conor Wall and I am a mess! Although I originally graduated from DCU with a 2.1 in Electronic Engineering in 2002, I have since had about seven career changes. During this time I have tried my hand at forklift driving, labouring, waiting tables, teaching English and even playing semi-professional football (for a massive $1.25 a day for a Cambodian Premier League team).
Two years after graduating at the tender age of 25, I left home on a one-year adventure to South East Asia and Australia. Fast forward six and a half years, and I still haven't found my way back. For the last four of those years I have been working as a freelance photographer in one of the most charming countries in the whole world, Cambodia. During this time I have had several exhibitions, and had my work featured in a variety of magazines, newspapers, brochures, and journals.
The highlight of my photography career to date has been the publication last year of my first photography book called 'Carrying Cambodia'. Two months ago it achieved 'best seller' status as the 5000th copy was sold. The book contains more than 180 images of the unique and amazing ways in which people and objects are transported everyday on the streets of the country. Four rural children are bunched onto one rickety old bike. Moto-taxi drivers transport pigs bigger than people, beds bigger than pigs and water tanks bigger than beds. Cars fit passengers on bonnets, roofs and in boots. Food carts sell roasted eggs, fried beef balls, sugar cane and corncobs. Fruit, flower and noodle sellers walk the streets with trays balancing on heads, shoulders or from counter-balancing beams. And beautiful babies are neatly stowed in bicycle baskets.
The book is a collaboration with my long-term photographer and publisher friend, Hans Kemp, from the Netherlands. Together over the course of about six months we collected images of all the various road transport methods we could think of. Most shots were taken while sitting on the back of a motorbike while hurtling through busy city streets alongside overloaded and eye-catching forms of traffic. Saddle sores and backaches aside, it was extremely enjoyable.
For my next book, I am planning to photograph the transport methods of students along Ballymun Road and Glasnevin Avenue. I would imagine it is quite similar to my photographs above. If my memory serves me correctly, that is how impoverished students used to travel way back in my days at DCU! To view more of travel photographs and stories, please visit www.conorwallphoto.com
February 2011 - Marion Ruzicka (London)
I have found a job in London in the Software and Games industry as an account manager. I take this job as a first step in my career, and I know it will help me to gain strong experience and move on towards some challenging roles in the future.
I arrived in DCU in September 2008 to study the European Business French course, a long-term exchange with my Business School, CESEM, in France. I graduated in 2010 with a BA Hons in European Business.
My degree has been really helpful. I have a dual diploma, so it makes it easier to choose where I want to live and work and being bilingual opens lots of doors.
Also, my two internships have been a real plus in my job search in Ireland and in the UK.
I am still in touch with DCU through LinkedIn mostly, attending the events organised by the London chapter as often as I can. We are a great bunch of people from DCU so it's usually a good night out! Hope to see you at the next DCU Alumni Chapter Event in London!