Student Mentoring at DCU
Get Involved!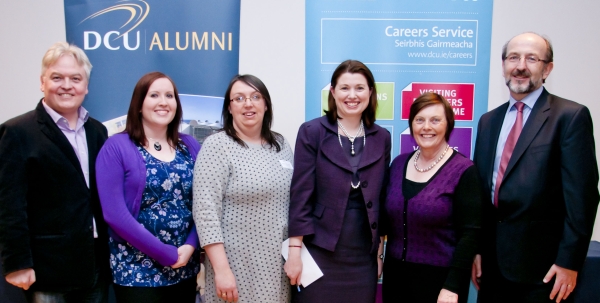 Thank you for your interest in getting involved in student mentoring! To all our mentors, past and present, we would like to thank you for taking the time to give back to your university and assist with the development of a current student. Both the Structured and E-Mentoring Programmes are extremely rewarding ways of staying connected with you Alma Mater and our mentors make a huge difference to the lives of the students they mentor.
To get involved as a mentor for either programme this winter, please click the links below to fill out our online registration forms. If you have any questions about the programmes, please do not hesitate to contact us at the details below. We would be delighted to meet you and discuss how you can get involved.
DCU Structured Mentorship Programme 2012 - 2013
Contact: Celine Nic Oireachtaigh, DCU Alumni Relations Officer
Email: celine.nicoireachtaigh@dcu.ie
Telephone: 01 - 700 8689
DCU Backpack to Briefase E-Mentoring Programme 2012 - 2013
Contact: alumni@dcu.ie or +353 1 700 8686