Get Involved!
DCU Alumni is currently recruiting members for its Student Alumni Initiative (SAI), a volunteer group of students on campus and we would like YOU to get involved!
The Student Alumni Initiative was developed in 2010 to allow students to become more involved with the Alumni Association. The Student Alumni Initiative is a group of students from across campus.
The group's mission is to work with the Alumni office to connect students past, present, and future. We are about creating opportunities for Alumni to come back to campus and interact with students at events that are of interest to everyone.
As part of the SAI, you can:
Be an Ambassador at DCU Alumni Events
Be involved in the Local Community
Take part in Alumni/Student Mentorship
Enjoy Networking Opportunities/Connecting with DCU Alumni
Develop your Communication Skills
Further your Career Development - make your CV stand out!
To learn more about the SAI, visit their Facebook group!
If you would like to get involved, email alumni@dcu.ie and we will be in touch!
Meet the 2014/15 Committee
Nicole O'Connor
Co-Chair
3rd Year, BA Journalism

I am a member of the Media Production Society and the Journalism Society in DCU. I got Involved with the SAI, to build valuable contacts, to gain experience and learn from graduates in my chosen career path.
I also wanted to show other students the resources which are available to them in order for them to meet and learn from those who have graduated before them.
John Brennan
Co-Chair
3rd Year, BSc Computer Applications
Jessica McGrath
Co-Chair
3rd Year, BSc Computer Applications

My name's Jessica and I'm a second year Computer Applications student. I love going to circus arts society as often as possible. I'm also a huge supporter of sober soc which is brand new in DCU. I joined the SAI because I thought that it would be a brilliant opportunity to meet people who have survived my course and have experience in what it's like afterwards. Before I joined, I was very intimidated by post-college life, whereas now, after meeting some graduates, I'm really looking forward to getting out there and designing something cool / useful!

Aisling McDonald
3rd Year, BA Communication Studies
My name is Aisling McDonald and I'm a final year Communication Studies student. I'am involved in a number of societies, including the Media Production Society. I joined the SAI, as I thought that it would be a great way to meet graduates in my chosen career path, build contacts and to gain experience. I am enthusiastic and hard-working with a passion for media, music and the arts. I hope that my experience on the committee for the SAI will make post college life less daunting regarding job prospects.
Carol Hurley
Secretary
3rd Year, Communications Studies

Angela Antoniou
3rd Year, BA Communication Studies
Elaine Beirne
3rd Year, Gnó & Gaeilge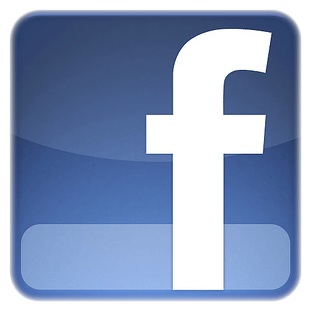 Join us on Facebook!