Student Blogs
Would you like to share your university story on the DCU Alumni Student Blog?
Email Celine Nic Oireachtaigh, DCU Alumni Relations Officer, for more information on how to get involved! celine.nicoireachtaigh@dcu.ie or telephone 01 700 8689
March 2014 - Robert Kavanagh
BA Business Studies, 3rd Year
My name is Robert Kavanagh and I am a 3rd year Business Studies Student. The best way to describe my experience in DCU to date is by going through the different initiatives I am involved in.

Course: After my leaving certificate I was successful in receiving my first choice CAO course of Bachelor of Business Students in DCU. My application also came through the HEAR scheme which originates from DCU. Having enjoyed first year I unfortunately failed two subjects and had the daunting repeats. I put my head down and passed both exams. Since failing Accounting and Economics, my subsequent repeats and year two exam results have not dropped below a second class honours grade 1. Repeats can be a blessing in disguise! For my final year I will specialise in Management and who knows where my career path will go beyond graduation in 2015. I would highly recommend my course and the INTRA work placement gives this course an advantage over all other business courses available, in my opinion.

Mentorship Programme: At the beginning of second year I got an email in relation to the Mentorship programme. I was interested in what it had to offer and applied. Early November I was sent a reminder email to attend an opening ceremony. I entered the Mentorship programme open minded. I was paired with a mentor from eBay. I participated in 3 shadow work days, conducted sample interviews and was graded 92% for my presentation on my Mentorship Programme graduation ceremony. Early this year an email was sent out in relation to a Google Mentorship Programme. Successful in my application, I have attended an opening ceremony, two sample interviews and was considered for their Summer Internship Programme.

Intra: I am currently completing my Internship in Enterprise Ireland in the life sciences and cleantech department. Since beginning in June 2013 I have been part of the team that organised Enterprise Ireland largest event and Ireland's largest Medical technologies event. I have worked closely with Development Advisors to assist Irish companies grow, export and create jobs. I have also met our clients and travelled all over Ireland in the process. I would highly recommend the third year work placement and Enterprise Ireland for INTRA.

Clubs/Socs: I wanted to get actively involved with at least one club or society before graduating. Global Brigades interested me as the opportunity to volunteer in a developing country is once in a lifetime. As a business student, the Microfinance brigade interested me and having spoken to a classmate who went the previous year, I signed up. Through various methods I fundraised €1500. In a couple of weeks 9 DCU students are flying out to Ghana for 10 days to help communities with the finances. I cannot wait.
January 2014 - Enterprise Society
Sophie Leahy - Enterprise Society Co-Chair
The Enterprise Society is the biggest business and social society on campus to date with over 1300 member this year. Our ethos since setting up in 2010 is "nothing ventured, nothing gained."

We aim to involve the students of DCU in as many business and entrepreneurial activities as we can in a positive motivating light. We have such an enthusiastic and creative team on our society with people studying communications to business degrees.

Our University is of such excellence when it comes to producing business minds but for some students they lack confidence to pursue their 'crazy' ideas. In the past we have had many speakers come to DCU and explain their stories, giving advice on how to go about certain ideas in a beneficial way.

This is why we are so eager to contact such an array of influential business minds and see if you could help us further. A huge date on our calendar is the 24th of February were our Enterprise week takes place. Speakers come in on different days and give talks in an array of areas.

Last year we had such a diverse range of speakers from Frank from "Weddings by Frank" to Mark Richardson who did an amazing CV clinic with our members. We would love to get more graduates from DCU in to talk to our members for this week and throughout the semester.

If you would be interested we would love to hear from you . You can contact me by email sophie.leahy9@mail.dcu.ie.
December 2013 - Student Alumni Initiative
Jessica McGrath - 2nd Year, Computer Applications
My name is Jessica. I'm a second year Computer Applications student, short, and co-chair of the Student Alumni Initiative. I don't describe myself very well so I'll let you know what I'm all about and let you make your own minds up.

The reason I joined the SAI was because I'm very keen to get students more informed about what life is like once you have your degree. Last I heard, getting the area of object Square in Java isn't very useful in the real world. I found the SAI really useful with that regard because of it's mentorship programme. Through this, I got teamed up with a graduate who continues to help me whenever I have any queries about life after DCU. Their advice has helped me figure out what area of computing I want to go into as well as the best places to get experience.

I love being able to have that connection with such an experienced population and I really want the SAI to grow so that more people can experience the knowledge and benefits that are to be had by having some fun and making connections with people who are interested in the same fields that you are.

If you're interested in joining the Student Alumni Initiative, and share your experience with a student or else relive your student experience, then feel free to! The more the merrier, although I will warn you, you run the risk of meeting me...In the words of Buggs Bunny, "that's all folks!"
Connect with the DCU Student Alumni Initiative here.

Nicole O'Connor - 2nd Year, Journalism
My name is Nicole and I am a second year, journalism student here in DCU. I first got involved with the Alumni office last May, for their annual telethon to raise funds for several of DCU's scholarships which are available to students.
Since then I have actively been volunteering at events for the Alumni office. When I heard of The Student Alumni Initiative, I jumped at the chance to get involved. I got involved as my course is very contacts orientated so I wanted to meet past graduates as well as gain new skills such as event management, time management and increasing my communication skills further.
My course is a great course and covers journalism across all media outlets, however it does lack in certain areas. My course does not have an intra-year and there are not many opportunities to meet past graduates to get an insight of the area I will be working in.
That is ultimately the reason I chose to get involved with the alumni office. My aim is to meet new graduates who can give me advice in certain areas of my course and working life, while also trying to achieve the same for my fellow classmates. Thus giving us a better chance of employment once we graduate from DCU.
I want to be involved in The SAI to help all DCU students to avail of these opportunities to meet with professionals in their area of study whatever their course. Connect with the DCU Student Alumni Initiative here.


June 2013 - DCU Annual Fund Telethon Callers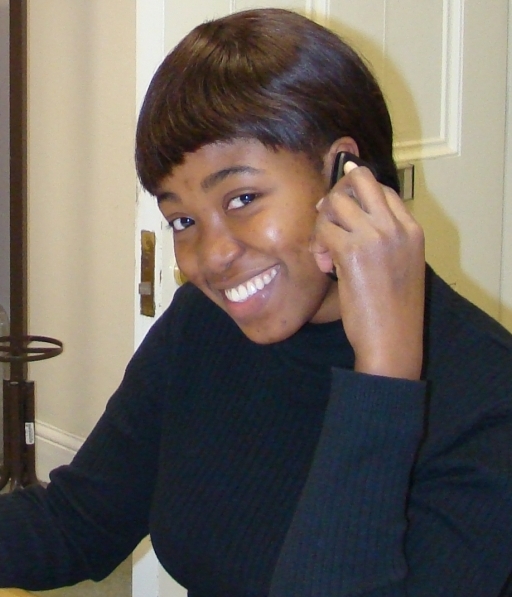 This June, twelve student callers took part in the 2013 DCU Annual Fund Telethon; a three-week telephone campaign at which callers contacted over 11,000 graduates of DCU to keep them updated on ways to re-connect with their Alma Mater, as well as giving them the opportunity to contribute to the DCU Annual Fund, which supports a range of initiatives on campus, including the DCU Access Programme. The students were overwhelmed by the positive response and generosity of graduates, who pledged a total of €47,000 to the DCU Annual Fund. Below, some of the student callers share their experience of the Telethon. To learn more about the DCU Annual Fund, click here.
Ameera Ahmed
"This year, I was in a supervisory role during the June Telethon. This was an interesting change for me as prior to this, I was one of the telethon callers that you (DCU Alumni) would have spoken to. As much as I missed being on the phone, the feedback I got from the callers was extremely positive. Its was brilliant to see that despite the tough economic climate, our esteemed alumni pledge so generously to the Annual Fund, and to the Access Scholarships in particular, thus securing an opportunity that a lot of students take for granted. As a DCU Alumnus, I am very proud to be part of such an illustrious group of people, and as a student of DCU I am extremely grateful for your continued support of the University. Please keep in touch if you are not already doing so! Thanks, Ameera."
Amy Redmond
"Working at the annual telethon was one of the best experiences I have had since coming to DCU. It was such a fantastic opportunity to meet new people, and get to speak to alumni from all faculties about their experiences in DCU and where their studies have brought them in their life. The telethon not only works to raise money, but to see how alumni are getting on and see if they want to get back reconnected with the university. One of the best parts about each night was being able to have a chat with the people who were very enthusiastic about doing so and those who were just happy for the call that would talk so fondly about their time in DCU! At the telethon we got to make great friends, munch on treats and pizza on special nights and raise a huge amount of money for the university. It was definitely a fantastic experience and I can't wait to do it again next year!"
Stephen Brereton
"During the DCU annual fund telethon I picked up many interpersonal skills which will really benefit me in the future. It was a great experience and everyone from the supervisors to the other telethon campaigners were lovely people and so easy to talk to and really made the telethon even more fun and enjoyable. It was also very rewarding work because of the cause that we were fundraising for and who we were actively contributing to things such as the Access Programme. As an Access Student myself I really understand how important it is to the college itself and how it deserves to be recognised and how it is such a worthy cause. I thoroughly enjoyed the three weeks working at the telethon. It was a very friendly working environment and the people there very friendly and a pleasure to work with. I would love to work again with the Educational Trust and Alumni Office in future events and telethons."
April 2013 - Viktorija Drozdova, BA Communications, 2nd Year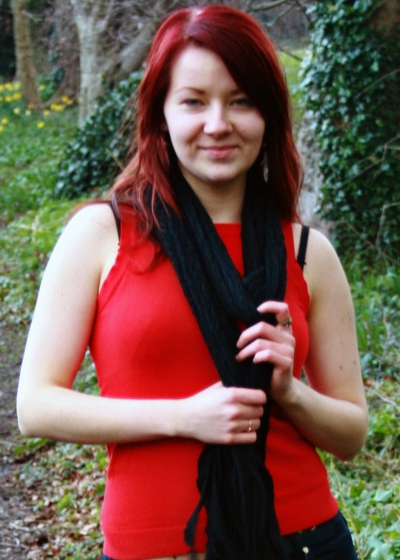 I am truly enjoying my time here in Dublin City University. I have previously studied in other places, such as Limerick and in my home country in Lithuania, but I didn't enjoy it as much as DCU. I have found everything I was looking for here: interesting studies, friends and a great amount of extra curricular activities.
I enjoy the many subjects that I am learning and have found them to be useful and engaging. The most appealing module for me is the Photography and Imaging module. I am very thankful for the teachers who are putting a lot of work into it in order to make it exciting and practical. We have had a chance to learn not only digital photography, but dark room photography as well. I endeavor to use the skills I have gained whenever I can, for example, I am taking photographs for the College View newspaper.
DCU is just right in all ways. There's a good mixture of the practice and theory on the courses. I already learned many valuable skills and software programs, such as video shooting, audio recording, image making and editing, basic web design and I am going to learn more. I have also gained knowledge on social issues and the media.
There's a huge choice of diverse programs, clubs and societies to take part in and Student Union is very active and caring for students. I can also find help if I need it in DCU, concerning personal or studies related issues.
I am keen on martial arts, but I never had a chance to try them before. Here in DCU I joined the Aikido club and it is a dream come true! I found wonderful people at Aikido trainings; I am learning self-defense, concentration and communication skills.
Another invaluable experience I participated in this year in DCU was the Structured Mentorship Programme. Student participants were paired together with a graduate who works in an area of the student's interest. The mentor guides the student, helping them with possible career choices, advice and contacts.
I enjoy spending evenings with friends after studies or in the library with plenty of interesting photography books and newspapers and magazines. I can say with confidence that the memories of these three years spent at the Dublin City University will always be fond!
March 2013 - Sarah Curran, BA Journalism, 2nd Year
My name is Sarah Curran, I am 20 years old and I am now in my second year of the BA in Journalism. The course is both challenging and rewarding and I would recommend it wholeheartedly to anyone interested in pursuing journalism as a career. I would not have had the opportunity to study Journalism in DCU however, if it wasn't for the DCU Access Programme which I applied for in my Leaving Certificate year. Although I did not get all the points I needed to be accepted through the CAO system, I was accepted as an Access student and I will forever be grateful for this.
I am now enjoying every moment of my time in DCU and I am involved with many of DCU's fantastic societies. This year I am particularly involved with the Journalism Society, writing for 'The College View' and the Dance Society where I am a member of the DCU Dolls. I am also the events coordinator for the Access Society which I am particularly proud of.
Last summer I was chosen to work for the DCU Annual Telethon where I gained experience in giving DCU graduates a view on college life from my perspective. In September I had the opportunity to meet a group of donors from Boston and speak to them about the vital extra supports the Programme gives Access students. I have also worked on the Access Summer School with incoming first years on their transition from secondary school to university. I am now a peer mentor to several first years so I am usually the first person they contact with their concerns.
I cannot thank the DCU Access Programme enough for giving me the chance to study in DCU. I have had so many great experiences here that I would never have had if it wasn't for the DCU Access Programme and all of the people who continue to support it every year.
February 2013 - Fionn Daly, BSc Business Studies, 2nd Year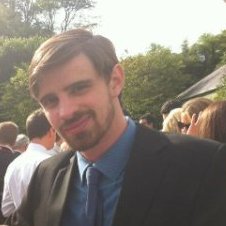 Receiving a qualification after years of hard work and study is usually a cause for celebration and eager anticipation of the future. Finishing an apprenticeship in carpentry at the beginning of a recession was a different story. The conversation after the ceremony was about whether Canada or Australia was the better option. Or maybe the North Sea oil rigs were the place to go. I had always wanted to travel, but as a tourist, not an economic exile and not to the North Sea.
I had never wanted a desk job either, so everyone who knew me was surprised when, in 2011, I told them I was returning to education to study business of all things. Following the apprenticeship I had started a small carpentry firm rather than emigrating. Like many construction firms at the time, mine didn't exactly perform very well. Despite that, I enjoyed running a business. I enjoyed working with customers to solve problems. I enjoyed being paid for the things I created. I could see how the marketing, the accounts, the operations, all the different elements, had to fit together to make everything work. There was an art and a science to it all that I wanted to master, so studying Business at DCU seemed like a natural progression, to me.
The year before I began college, I was given the opportunity to complete two internships, one with a Social-Enterprise Consultancy firm and the other with an Executive Coaching firm. I learned how business can change things for the better. I was also happy to find that personal development is encouraged and expected in the business world. These are probably not things I would have found in the Irish Construction Industry.
It was during this time I came across a quote from Buckminster "Bucky" Fuller that has stuck with me since. "You never change things by fighting the existing reality. To change something, build a new model that makes the existing model obsolete." I can't see any better way of doing that than through business and entrepreneurship.
Half way through my second year and it really is the "time of my life". Just Like everyone said it would be. It's been a struggle not to take on too much. Trying to learn Chinese and German in my first year probaly wasn't realistic. Being a founding committee member of the Raising and Giving Society was a lot of hard work, but thoroughly rewarding and enjoyable. Taking part in their charity boxing event was just as rewarding and the learning curve was just as steep, if a little more painful. Rediscovering past passions, such as kayaking, and developing my new passion for technology and entrepreneurship has been a delight. The vibrant clubs and socs culture and new, innovative modules such as DICE have given me an unbelievably extensive, yet concentrated range of opportunities. The mentorship programme has given me invaluable exposure to setting up a new business and the clean-tech industry. Where else but college would you get this kind of training, coaching and exposure to new ideas?
At the moment, I'm involved with a national, student –led organisation called the Irish University Entrepreneurship Forum (IUEF). This year we are putting together a Lean Startup workshop. We hope to provide students from various disciplines with the opportunity to work together to build a mobile app and test their idea in the real world. We are also organising an event for students, or recent graduates, to pitch their new business to a room full of business mentors and leaders. The importance of enterprise and entrepreneurship can't be understated. Like "Bucky" says, the only way forward is to innovate and adapt. Sitting around waiting for things to get better isn't an option. Encouraging people to create solutions is the how the big problems like recession and climate change are going to be tackled. Unlike most of my fellow students I can just about remember the last recession. The rate of cultural and technological change since then has been immense. As new entrepreneurial developments, like 3D printing, electric cars and mobile devices continue to disrupt and improve the old ways of doing things, it seems like DCU is a good place to be. The support for the IUEF from DCU has been great, and I'm looking forward to seeing where it will all go.
January 2013 - Meggan King, BSc Psychology, 3rd Year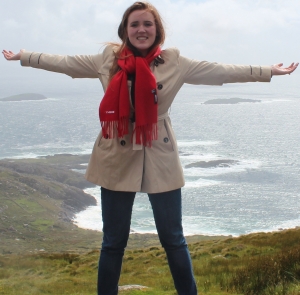 Hello to all you Amazing Alumni! As you may remember it is exam time and the pressure has been turned up a notch… (Bet you are glad that is over!), never mind being the inaugural class for Psychology in DCU and having no exam papers to go by-it's great fun. Honestly! I love a challenge.
DCU has had so many achievements this year, from our involvement in the London Olympics and being champions of the Sigerson Cup to visits from very important people such as Nobel Laureate, Professor Mario Molina and Secretary Hillary Clinton! You see, doing exams isn't so bad when you have finished off a well-rounded year. When I look back, I recognise how incredibly exciting my ventures have been and realise that it is with huge thanks to our DCU Alumni, both on and off campus!
This year, with great honour, I stepped into the role of the secretary for the Psychological Society of Ireland, Student Affairs Committee- On which, a brilliant DCU Alum acts as our liaison officer. Here I have had the opportunity to organise and co-ordinate various talks in Ireland to engage our brilliant psychology students far and wide. Meanwhile, I had an incredible success of having been 1 of 12 students in Ireland to be chosen for the Google Building Opportunities for Leadership and Development (BOLD) Programme, in which my team won the Google Business Challenge for 2012!
And yet, it doesn't end there. Just before Christmas, I was given the privilege of meeting Secretary Hillary Clinton, when myself and peer Abdul, presented her with the Concern award. DCU is certainly right in saying "You Can Go Anywhere from Here!"
Already for 2013, I am looking forward to my mentorship in Google, work with my local Youth Resource Centre and also, to begin my internship in Applied Behaviour Analysis. I am certain that 2013 in DCU will have many exciting opportunities for us all.
See you there!
November 2012 - Mathew Gunning, Student Alumni Initiative Co-Chair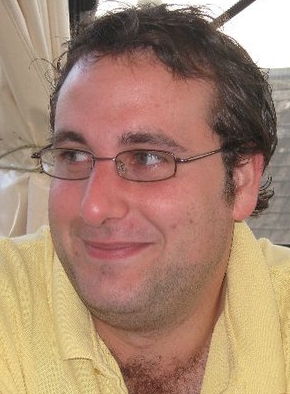 When commencing studies at DCU as a mature student, I never thought I would be writing about the experiences I have had during my time in DCU, more to the point, a few years ago I would not have imagined nor envisioned that I would have the privilege to be attending University in Ireland.
Moving to Ireland all the way from Cape Town, South Africa nine years ago, I worked in the Hospitality Industry and I was fortunate enough to have worked in some fantastic hotels over the years, namely Clontarf Castle and The Kilkenny River Court Hotel. Therefore coming from a hotel management background, it was probably natural that I would study Business Studies and furthermore select management as my speciality. I commenced my degree in September 2010 and I was fortunate that there were a few other mature students in my course as this certainly helped me "fit in".
The students at DCU truly are spoilt for choice when it comes to non-academic activities, with over 100 clubs and societies on campus; there really is something for everyone. I took full advantage of this and joined up with many that were on offer including the Enterprise Society, Mature Student Society, Paintball, and Poker to name just a few. I was thereafter introduced to the Student Alumni Initiative (SAI), which I jumped at the chance to join. Since the SAI was started in 2010, we have had some fantastic events held however the Networking Conference by Kingsley Aitkins and Dr. Edward Kelly was by far my personal favourite.
Being voted in as chairperson of the Mature Students Society has been a great honour as well as a challenge for me. The committee and I have ambitious plans for the year ahead including but of course not limited to arranging a collaborative project between the DCU in the Community to do some volunteer work.
I now find myself asking the same question which many of my fellow students may be asking themselves, where to after DCU? I have applied for a few consulting and accounting graduate positions with various firms around Dublin. I also have an interest in supply chain management and project management; therefore the next few months will be full, busy and eventful as I commence the interview process.
What the future will bring is unknown, however I have utilised my time at DCU to the full and have relished every single day. There are still a few months and I urge my fellow students and the Alumni to keep their eyes on the SAI events page as I assure all of you that we are going to have a bumper year.
September 2012 - Catherine Bennett, Digicel Internship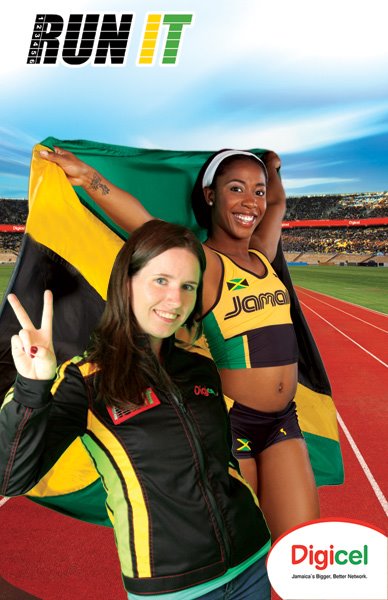 As I flew into Kington the majestic lush Blue Mountains were a backdrop to a grey city. Excitement and the thought of what lay ahead of me filled my mind. This was the first time I had jetted across the atlantic and after a nine and a half hours flight, I was ready for my Jamaican adventure to begin.
Having closed over my final exam booklet as an undergraduate a week previous, after a tough year of deadlines, exams, projects and presentations. All the studying has been worthwhile.
"The Bigger and Better Network", means one thing in Jamaica –DIGICEL. I had been selected to intern in the marketing department for the Digicel Group. This role would allow me to experience a number of the marketing functions from: Marketing Communications, Sponsorship, Public Relations and Digital Marketing.
The telecoms industry in Jamaica is spectacular, it is held in high regard by the people of Jamaica. Digicel is the biggest mobile network provider in Jamaica, it's recognised for its fantastic value and great coverage.
Whilst I was on my internship I got to witness a number of significant events and changes that were happening within the organisation . The introduction of a new competitive rate, the launch of 4G bandwidth and the Digicel Brand Ambassador, Usain Bolt breaking numerous world records at the Olympics.
Jamaica also celebrated fifty years of Indepence, Kingston was covered in Green, Gold and Black. Every Friday in work leading up to the celebrations, we got to appreciate the specialities that each of the 14 parishes across Jamaica had to offer. St. Anns parish which is located north of the Island, taste speciality was Ackee and Saltfish, which were delicious. It was a great work environment and I never had a minute to spare.
Having always been passionate about business and being intrigued as to what makes a successful business person , I had the opportunity to speak with Colm Delves the CEO and Daymonde Marks, Marketing Director. They shared with me their experiences within business and advised me on how to further my career.
I admired Digicel for its work within the Jamaican community, having seen the extreme poverty in this country; I was delighted to be given the chance to help organise the Digicel Kickstart Academy, who are associated with Chelsea Football Club. This was a grassroots programme to give the youth an experience, such as meeting and training with John Barnes.
Landing back in Dublin to be welcomed by my mom and dad, I did not take a breath as I recounted my stories of festivals, food, beaches and a trip to the Caymen Islands . I Sit writing this blog and reflect on what an amazing opportunity I was given, by Dublin City University Educational Trust and Digicel, for which I am truly grateful.
August 2012 - Bennett Hospitality Internship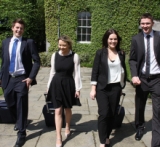 Final-year Business Studies students Conor Cassin, Philip O'Donnell, Rachel Collins and Denise Armstrong have been chosen to take part in the Bennett Hospitality Internship in Charleston, South Carolina. The programme is a ten-week intership, where students are given the opportunity to work with Hilton Hotels. In this blog entry, Denise Armstrong gives an overview of the work the group is currently undertaking...
Hi Denise here. Just giving a quick update on our working experience so far. Conor and I were assigned to the Hamton Inn while Rachel and Philip were assigned to Embassy Suites next door.
Both hotels are extremely reputable and held with high regard in the local area and the standard within both is exceptionally high. When Conor and I first arrived, the hotel was short staffed and we were thrown straight into the deep end working at front desk while Philip and Rachel eased their way in by spending the first few weeks working in house-keeping and getting to know the hotel a little better.
At first, working at front desk was extremely daunting as we were unfamilar with the local area and constantly being challanged by guest requests and questions, however, with the patience and guidance of our managers Pete, Casey and Brandon, the daily tasks at front desk became less intimidating.
The main shifts which we worked were 7-3 or 3-11 and we sometimes also worked 11-7. All of which have their advantages and disadvantages depending on our social plans such as heading out for drinks with co-workers or spending a day in the scorching sun. Both hotels are located in the heart of downtown Charleston Historic District and are usually fully booked with plenty of tourists visiting the area.
Some of our main tasks working at front desk include checking in and out hotel guests, constantly adhering to guest requests, giving recommendations, directions and making bookings for guests, updating hotel paper work and also dealing with customer complaints.
As we quickly learned, some guests can be particulary demanding and uncooperative, however both hotels have a stong emphasis on good quality service so the main challenge is to satisfy and help every customer as much as we can. In relation to the staff which we work with, every one is extremely friendly and helpful and we have a lot of fun at work usually followed by some after work drinks.
Read more about the group's experiences here.
July 2012 - Maria Kinsella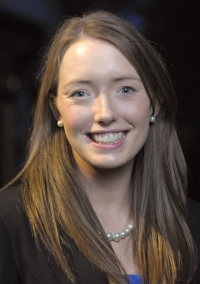 Never in my wildest dreams would I have imagined sitting down to write a blog for DCU Alumni in Lafayette Square during my lunch break. Lafayette Square is directly opposite The White House in Washington DC. The view is pretty amazing and also pretty surreal!! The DCU motto "You can go anywhere from here" really springs to my mind.
The three years I spent in DCU, studying Accounting and Finance, went by in a flash and I struggled to believe at the end of May that I had come to the end of my undergraduate course.
Reflecting upon my time in DCU I could only draw one conclusion: Time flies when you're having fun! I spent my time doing things I loved and had a passion for both inside and outside the classroom. I gained many new and developed several old skills and competencies as a result of my direct involvement in some of the extracurricular activities offered on campus. It was these skills and experiences that encouraged me to apply for the Washington Ireland Program (WIP). I felt the time was right for me to do something that would push me outside my comfort zone.
For those of you who don't know The Washington Ireland Program has been supporting the peace and reconciliation efforts between Northern Ireland and the Republic of Ireland for the last seventeen years. WIP brings 30 students from North and South of the border together to help write a peaceful, stable and prosperous future for the island of Ireland. The candidates are selected on the basis of having clearly demonstrated a commitment to service and a track record of leadership within their chosen community. Part of this program involves an eight week internship in Washington D.C.
I am five weeks into my journey in D.C. as part of the WIP Class of 2012 and to say I'm loving life right now is an understatement! I am interning with LIUNA, Laborers International Union of North America, in their Accounting and Finance Department. It is amazing to gain experience and expertise in my chosen field in a different country. It has really opened my eyes to the role of Unions and the important work they do. Our weekly schedule involves working in our internships four days a week (Monday – Thursday) and Friday is spent focusing on our leadership curriculum. The plan for Saturday and Sunday varies from week to week but generally involves service opportunities, or events with sister programs, such as The South Africa Washington Program.
When applying for WIP the internship seemed like a major component of the Program. Five weeks in, I realise it is only one of many components that makes this Program so remarkable. All thirty students and our management team stay with host parents. The generosity, kindness and love shown to all of us, since our arrival at the beginning of June, has been astonishing.
The class has been privileged to meet, listen and speak to prestigious and impressive speakers such as: Jake Sullivan (State Department Director of Policy Planning and Chief of Staff to Secretary of State Hillary Clinton), Irish Ambassador Michael Collins, Political correspondents Mark Shields and E.J. Dionne, Dean of Georgetown Law School Dean Treanor and George Moore CEO of Targus. We also receive training from Accenture to develop our negotiation and project management skills.
Last week we went to New York for five days. We stayed in New York University and also visited Columbia University which was great. For me the highlight of our trip to the "Big Apple" was meeting Deirdre O'Connor (Managing Director at Goldman Sachs) and Christine Quinn (Speaker of New York City Council). It was inspiring to hear two very high profile women talk about how the corporate world and the Government need more women in high powered roles.
WIP has definitely broadened my horizons. I never thought I would develop such an interest in both Irish and American politics. I have opinions on issues and topics that I never knew existed. These views have been challenged and questioned by my classmates which has forced me reflect upon and refine those views. My time in DCU, as an undergraduate, has come to an end but I look forward to returning in September to commence my Masters in Accounting. It shall be a different course, with different classmates and a slightly different, more rounded me!
June 2012 - Doire Myler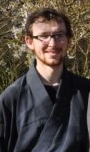 As a final year student of International Business and Japanese, my time in DCU is now drawing to an end. It is only at the end, looking back, that I can appreciate the winding road that I have travelled up. Hopefully I will now freewheel into a good career. However, before I go I have one more thing to do. This year's telethon shall take place as usual in the sunny month of June. While other students may have escaped to sunny shores, green fields and home cooked dinners my colleagues and I shall be working in the telethon call centre, but I wouldn't have it any other way.
As a student in DCU I have had many great opportunities in my studies and especially in my extra-curricular activities. The Uaneen module, which gives students an opportunity to represent their extracurricular contributions in academic terms, allowed me to reflect upon my personal development and create a framework for interviews and job hunting. In my opinion, more than any other aspect, DCU's support for extra-curricular activities sets it aside. Uaneen may be taken as an elective or non-elective module but in either form is an excellent opportunity for all active students.
When I began first year, having come from the hills of West Cork, I was at first shy of but later drawn in irrevocably to active campus life. As an Access student I was invited to DCU a week earlier than most to acclimatise and prepare me for the experiences and opportunities ahead of me. This foundation was invaluable for my rapid integration in university. It wasn't long before I was blowing a week's food budget on joining every club and society I could. I quickly realised though, that student societies were, both unfortunately and fortunately, run by students. Consistency was not always a major factor but the benefits in terms of experience and social integration were immediately obvious. By the end of first year I resolved to join a society committee and was lucky to be elected to Art Society.
In my first year, despite strong enthusiasm, I failed my Japanese exams. It was a massive blow to my confidence and led me to question my social life and activities. Luckily, my course coordinator was on hand to offer some sage advice. He advised many of his best students had overcome such difficulties to achieve balanced lifestyles and success in both their studies and personal lives. I decided to apply myself to the creation of a society that would act as an academic resource and cultural learning hub to help prevent other students from failing as I had. Japanese Society flourished in its first year and has since represented DCU as a powerful force in the active Japanese community in Ireland.
The society linked students in a way that had not been possible through limited academic avenues. It allowed Japanese students, students from different years and even alumni to mix. With assistance from different cultural groups and institutions Japanese society became a youthful force in the capital representing the largest international performance group in the St.Patricks day parade, providing the organisational and voluntary basis for the Experience Japan festival which drew 25000 people to Farmleigh, and participating in and voluntarily coordinating the JLTI speech contest.
These experiences allowed the members and organisers of the society to gain invaluable experience working with professionals from various fields and performing roles of real responsibility. The existence of the society is perhaps most important though for the purpose of networking and the development of lifelong friendships. In a recent lecture arranged by the student alumni initiative, Sir Kingsley Aitkens discussed the power of networking. From his speech one theory was particularly striking for me. He discussed the idea that networking is effective for those who do not consider the network as a resource to be adapted for personal use but as a communal resource to which we all contribute. Personal gain should be forgotten and the joy of giving embraced.
As a final year student with a future looking away from DCU and perhaps Ireland, the movement away from networks formed in DCU seems especially painful. University is a rare time in life in which we develop the responsibility of adults and friendships and friendships that may last for the rest of our lives. The fear of leaving to find myself alone with only Facebook to inspire nostalgia is growing. I am beginning to fully appreciate the importance of alumni networks and active communications across them.
It is with all this in mind that I approach the telethon. It is an excellent opportunity for me to communicate with former students and learn from their experiences and advice. Fundamentally though, it connects us in unexpected ways and reinvigorates existing links and interests however tenuous or hazy they might be. The connection of alumni across the world with shared histories and enthusiasms is a powerful tool creating a bright future for DCU and its students which reflects the wider international Irish network and its diaspora relations. This future is also heralded by the recent inclusion of DCU in the top 50 in the prestigious QS World University Rankings of colleges less than 50 years old. It is nice to know that although I'll be leaving campus this year, I won't be forgotten.
May 2012 - Olwen Sheedy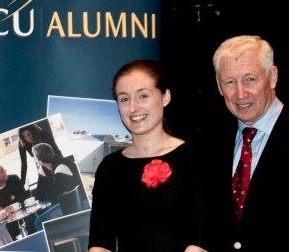 DCU Alumni, I am writing this blog on a very momentous day which I think some of you will be able to relate to. Today, the 30th April 2012, I submitted my very last assignment into the DCU Business School project box...and it felt great! After a long night of editing and an early start in the library making final adjustments, my group and I walked from DCU library to the business school project box for the last time to submit our assignment and say goodbye to "NED", short for New Enterprise Development.
For those of you that studied Business Studies and are familiar with this module, I think you will agree, today was quite a significant day! For me today marks the start of the end. Tomorrow morning my two week study period begins followed by one week of exams and then I am finished. My four years in DCU will come to an end.
Let me introduce myself properly. My name is Olwen Sheedy and I am a final year Business Studies student specialising in finance. Last year, I spent the year in Boston working with The American Ireland Fund. This work placement was organised by the Intra office in DCU. It was an amazing opportunity and I can't thank DCU and The American Ireland Fund enough for making it possible. During my time in DCU I have been involved with a number of clubs and societies and I have really enjoyed the experiences I have had. I have met some incredible people along the way.
One group that I have been actively involved in is the DCU Student Alumni Initiative. The Student Alumni Initiative (SAI) was established in 2010 and aims to strengthen links between students and Alumni. I served as the Public Relations Officer on the committee this year. This was a wonderful experience. It introduced me to a great group of new people. I really enjoyed working with the SAI committee and with the Alumni Office and I would like to take this opportunity to say a huge thank you to them. I am very proud to say that we recently held a very successful Networking Event with Kingsley Aikins and Edward Kelly of Networking Matters in the Helix. This event took place on Thursday, 12th April. It was a really enjoyable event and we have received great feedback. Kingsley and Edward were really fantastic on the night.
So what lies ahead? Well thanks to my experience in DCU and with The American Ireland Fund I have managed to secure a graduate placement next year. I will be working with Enterprise Ireland in their London office. I am very excited about this. Along with this graduate placement, I have also been selected for The Washington Ireland Program Class of 2012. Once again, I consider myself extremely lucky to have been chosen for this program. Originally called The Young Leaders Program, The Washington-Ireland Program for Service and Leadership (WIP), is a six-month program of personal and professional development that brings university students from Northern Ireland and the Republic of Ireland to Washington, DC for summer internships and leadership training.
Two weeks ago I had an orientation weekend in Belfast where I had the opportunity to meet the management team and the twenty nine other graduates that have been chosen for the program. Each and every student chosen had a great story to tell. They are a truly inspirational group and I am really looking forward to getting to know them all better this summer.
I think it is also important to mention that DCU are extremely well represented in this group of thirty students with four of us chosen from DCU this year. Well done to my fellow DCU'ers who have been chosen for WIP, Aisling Fitzgerald, Maria Kinsella and Fintan Phelan.
DCU Alumni, I look forward to joining you all as graduates of DCU. I have every intention of staying connected with the DCU Alumni office once I graduate and I hope this will give me the opportunity to meet some of you in the future. To finish I would simply like to say, DCU you have been extraordinary. Thank you.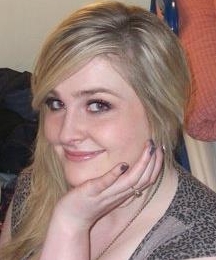 DCU…what can I say! Since starting university I've really changed as a person.
I remember when I first realised this, it was in the Street of the Henry Grattan having bumped into one of my old teachers, who happened to be my favourite, on my way to the course board meeting; my course is the new Contemporary Culture and Society course, just in case you were wondering!
Having bumped into each other we started chatting. He told me about his Masters course at DCU and asked what I had been up to in the past three years. I actually didn't know where to start! Luckily my fellow class rep swooped in, filling him in on some of my activities. In that moment, as I listened to someone else describe my three years at DCU while seeing my old teacher react and comment, 'wow that isn't like you,' I realised how much I had changed and how much DCU has changed me.
In first year, the first thing that made me want to break out of my shell was Access. I don't think anyone can really know the positive effect that Access has on you unless you enter DCU as an Access student. Orientation week has to be one of the most fun weeks I've spent in DCU, from a table quiz that lasted four hours to a scavenger hunt around campus in the rain to the final presentation at which we made a mini drama to a standing ovation.
The most significant part of the week was finally meeting students who understood my background and difficulties. After that week that I knew Access was something that I needed in my life and that I needed to give back to. So I did! The following year I applied for a position as Access Week leader and got it! I was so delighted, not only because I got to help out with the week, but also because I got to meet to the new first years, help them settle in, to make the week just as fun as it was for me and to let them know that yeah we all have different backgrounds and that we all understand that we are part of a new support system. After that Access has never really left my student life.
The following year I became a mentor to a group of new first year students, then the coordinator of the largest Access summer school group ever, over 170 students!
Another part of my extra curricular is my involvement with mental health. I have always thought that mental health was an important part of life, but as a student I didn't think I'd get a chance to get involved that was until I learned about a student-run listening service. I saw my chance to get involved and involved I got. After my eight weeks, yes eight weeks of training I became a phone volunteer, DCU Rep and Head of PR. It has been one of the most rewarding things I have ever done, not only am I part of a service that is promoting a still taboo subject, with the support and funding of DCU, but I also get to personally help students through some of their most difficult times, so rewarding.
This year I became class rep with one of my closest college friends and helped change my course because as it's a new its still needs some tweaks, and also became the SU'S first Access Officer, we have to make sure the increasing numbers are represented.
However, that wasn't the best part, like I said I became rep with one of my closet friends. Although all the extra stuff I got involved in Access, Mental Health, the SU and Class Rep council nothing compares to the friends that I have made while at DCU. Between going to Rock en Seine, a French music festival and the inter-railing I have done, two years in a row - well I do study culture - my class has just seeped into every part of life and I love it. My friends are my favourite part of DCU and the part I would never want to give up, although this is my final year so it's getting scary and sad thinking of not seeing them all the time but hey Facebook makes it a lot easier!
I think the most important part of college is getting involved and getting out of your shell because it's so unbelievably worth it, you just need the courage and college is the perfect place to start. No one is going to tell you who you are, you need to figure that out for yourself.
So what I'd say is no matter what the time, the place, the situation or the cause, just do it because you will only regret the things you let slip away not the things you tried and failed, besides if you really want it you will get it, do it, and accomplish it.
March 2012 - Ian O'Hare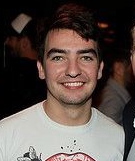 'Do not follow where the path may lead. Go instead where there is no path and leave a trail' - Harold R. McAlindon
As the chairperson of The Enterprise Society, many people would be surprised to learn that I am a student of contemporary culture and society, a relatively young course heavily based around sociology and multiculturalism. I have always been heavily involved in the extra curricular in DCU, and have a great passion for society life, and I have always found it curious that more people do not get involved in clubs and societies, whatever their interest may be.
When I was elected chair, my hope was to further facilitate an entrepreneurial spirit in a social setting within DCU, allowing for anyone, from any course to utilize the opportunities given from events that The Enterprise Society hold. I wanted our enterprise events to appeal to all faculties, from communications to nursing and back again and this semester will do just that!
Over semester one, we gained many beneficial relationships with many influential people, including Archipelago and Google. This semester, we plan to set up the ESoc Archie Talks, seminars showcasing the success of relatable and young entrepreneurs. The talks will be held in a casual setting and allows for a very social atmosphere. All entrepreneurs will be Irish and will stem from many different strands in society, from the food to the IT sector. There will be four different seminars, with the hope to appeal to a wide base of DCU students.
As well as the ESoc Archie talks, we will be holding our Flagship event, Enterprise Week, from the 5th to the 9th of March. Our speakers will be focusing on the positive side to Irish business and enterprise in our current climate, staying away from the negativity that is bringing so many down within so many business sectors. Outside our enterprise events, we have our hugely successful Business and Enterprise Ball in association with Deloitte, which is DCU's largest formal ball. It has become an annual event with our society, and has gotten a large following from the students of DCU. The ball will be held in the Crowne Plaza on the 28th of March.
DCU is a hub of social and entrepreneurial opportunities, and is the perfect platform to allow students to develop and nurture talents and strengths. I attribute much of what I've learned to the opportunities given to me through my involvement with The Enterprise Society. As a relatively new society, we're still growing and are very excited with what the future holds for The Enterprise Society.
I personally believe that the entrepreneurial spirit of taking chances is what differentiates those who follow from those who lead. DCU and The Enterprise Society work on giving those who seek it the opportunity to cultivate ideas to make a difference and create change within Ireland, whether economically or culturally.
In a last word of advice, whatever ones interest or ideals may be, stick to them with a persistent attitude, if you don't take chances and you live in fear of failure, you will never succeed and learn.
In short, fail often and learn fast.
February 2012 - Aaron Clogher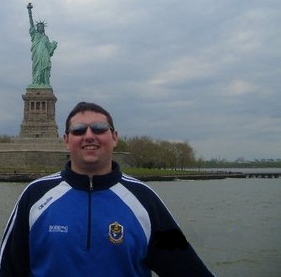 Happy New Year DCU Alumni! My name is Aaron Clogher, and I am about to commence my final semester of my undergrad degree in Business Studies here at DCU. When I got an email from the Alumni Office a few days ago, asking me to write this piece, I immediately began to research what my fellow students had previously written when asked to contribute.
Their stories were so interesting and wide ranging I wondered how my story could keep up the high standards! As I am currently preparing for my first set of final exams, I had intended to keep this brief, but I get the feeling that I may go on... The only story I have to impart to you is the story of what a fantastic experience my three and a half years thus far has been for me in DCU.
I came to DCU as an eighteen year old from Roscommon, who had always thought that I would end up studying somewhere closer to home, but as it happens, I am now pretty sure that it was the best decision I have ever made. I chose to study the BBS degree, knowing that I wanted to work in business but always with my passion for sport in the back of my head, wondering how I could combine the two. My Careers advisor at Garbally College told me that the best jobs are the ones that you have a passion for and enjoy doing, and I've always looked for opportunities to use my business degree in a sporting context.
To this end, last year I took up my eleven month INTRA work placement with Avenir Sports, a performance analysis company in Galway. I had a fantastic experience, getting great insights into both professional and amateur team management and performance analysis set-ups and learning a lot, not alone about sport, but also about running your own business, along the way.
Outside of the classroom, I've tried to get involved with as much as possible, but a passion for the GAA has meant that I've become quite engrossed with the fortunes of our many teams and clubs here in DCU. Currently, I am Joint-Chair of the Men's Football Club, but also sit on the GAA Exec and work closely with the other GAA Clubs on campus as much as I can.
It's a massive operation, and outside of our high profile Senior Football Team who play in the Sigerson Cup, and also currently, the O'Byrne Cup, we have six other teams and over 200 active members competing in sixteen different Higher Education competitions. One of my last goals, before I step down after two years as Chair, is to set up links with Alumni, past players and members of the GAA Clubs in DCU. If you would have an interest in getting involved in this, please get in touch with me at admin.dcu@gaa.ie.
On top of that, this semester I Chair the University Club Life Committee, the organising body for all sports clubs in the college, and am also a Senior Student Ambassador with the Student Recruitment Office. Being a student ambassador has been a fantastic learning opportunity as you get to work with other students from across different backgrounds, faculties and courses and meet lots of new people. Being able to tell my story and talk to prospective students about all that DCU has to offer is also great fun and very enjoyable! The few euro at the end of each month also helps!
What next? I am applying to the Washington Ireland Programme later this year, and hopefully, if I am successful in gaining a place on that great programme that would be another fantastic adventure for me. I am also considering running for the position of Education Officer in the Student's Union next year. Whatever happens in the future, I will fondly remember my four years spent at DCU, and you'd never know, I might just be back this September yet!
*Aaron Clogher is Chairman of DCU Gaelic Football Club and DCUSU Club Life Committee. He also is a Senior Student Ambassador for Student Recruitment and a member of the Student Alumni Initiative.
January 2012 - Rónán O Dálaigh
2011, What an Extraordinary Year
2011 will no doubt be remembered for the numerous world-changing events such as the Arab Spring and the Occupy Movement.
But who knew that a revolution of a different kind was taking place right here in DCU!In October DCU's clubs and societies exploded on to the scene during clubs and socs week with one of the largest increases in new societies, ever, including the SAI (Student Alumni Initiative) and RAG soc. Clubs and socs week, however, was just a taste of what was to come.
Throughout the semester we were spoiled for events as our clubs and socs tirelessly organised trips, from Killarney to Bundoran, nights out, workshops, talks, competitions, networking opportunities, job opportunities, I could go on and on. Just thinking about the things to come this semester makes me smile.
The reason I think last year was so different was because a lot of people really started to realise just how valuable clubs and socs are to DCU, both students and staff. I mean, imagine an entire year with no Facebook competitions and no inter-societal drama, we'd crack up! So it was great to see DCU really backing societies and the launch of the Student Alumni Initiative is the best example of this.
The SAI has strong links with DCU's Alumni Office and is different from any other society, it is run by students, for students, but with all the benefits of having a professional link with the university. When I first heard about it I was intrigued at the possibilities for such a society and I eventually became a member.
Having just been 'initiated' as a rep for the new society I now realise just how much potential the SAI, along with most clubs and socs, really has. DCU is at the forefront of club and society life in Ireland. I have absolutely no doubt that with the continued support of our college that the SAI, and others, are going to prove that this semester!
Here's to the new year, and to DCU!
December 2011 - Student Alumni Initiative
By Gina Willcox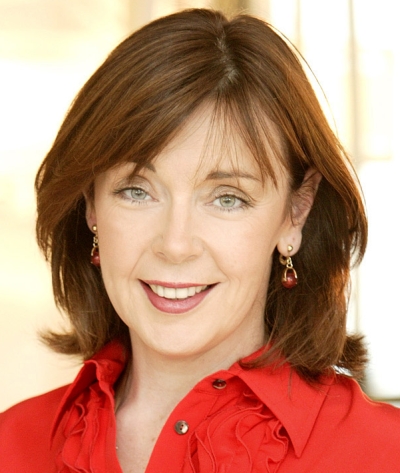 On Tuesday the 29th of December 2011, the SAI held their first successful event of the year 'Meet the Graduates' and there was a great attendance by many enthusiastic students. The event was held in The Helix.
Gay White, BA in Psychology kindly performed MC duties at the event and our special panel included Caroline Kennedy of Kennedy PR who gained a BA Communications, Noel Delaney of Grant Thornton who gained a BA Accounting and Finance (both pictured left).
The audience were certainly very intrigued by the panels discussion which included, their own personal experience in DCU and what steps they took to create their own successful career path. Unsurprisingly everyone had their own questions for the panel and they were able to give great advice!
This was a fantastic opportunity for many current students to engage with the successful alumni and would have given them great motivation for their career paths.
If you were unable to attend the event, video highlights of it will be available soon!
The SAI main aim is to connect students past,present and future, this was certainly achieved on this occasion and we will continue to do so with more tremendous events.
The Student Alumni Initiative was developed in 2010 to allow students to become more involved with the Alumni Association. The Student Alumni Initiative is a group of students from across campus. Our mission is to work with the Alumni office to connect students past, present, and future. We are about creating opportunities for Alumni to come back to campus and interact with students at events that are of interest to everyone.
November 2011 - Structured Mentorship Programme
By Ciaran O'Connor (CS2) and Sam Griffin (JR2)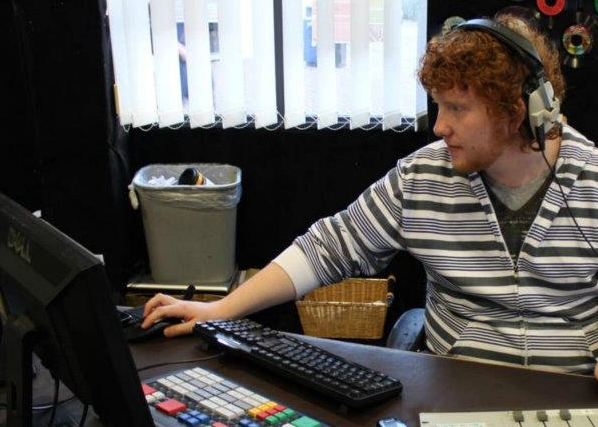 Ciaran O'Connor: I was very fortunate to get involved in the Mentorship Programme here in DCU. Truth be told, I stumbled across it! I was slow to sign up until one day, I learnt exactly what you can get out of the Mentorship Programme! I signed up because in Ireland today, and the world at large, having a degree is not enough any more. I think you need to have as many sides to yourself as possible! And this programme allows for that.
I am doing a BA in Communication Studies and I hope to follow this up with a career in the media. Being a precarious and ever changing field of work, getting into the media can be a hard thing to do. By participating in this programme I will have the chance to learn and gain experience from someone who has worked in this area. Signing up, I was apprehensive about who I would be allocated with but I was lucky enough to be paired up with a woman who has worked in Radio, Print Journalism and Public Relations.
I am hoping to get a lot of the programme. I want to learn as much as I can about the demands of the field of work I wish to get into. I have an idea of how demanding and intense working in the media can be, but I want to learn just how true this sentiment can be. Later in the year, I will be given work experience in a media outlet and this will be an invaluable lesson for me. From my mentor, I hope to get advice on how to make myself as employable as possible, how to get the most out of a degree like mine and how to excel in the media.
I am a Student Ambassador in the college which involves giving tours to prospective students and informing them of the reasons why DCU is the place they should choose to study! This year, I am specialising in Audio in my degree. In 2nd year, we all choose to specialise in either Audio, Video or Photogoraphy. I chose Audio because I have a massive interest in the area. I'm fascinated by the dynamics of sound and the mediums it travels through. Here in DCU, we have a fantastic student run radio station in DCUfm. I have gotten heavily involved in that and have made the majority of my friends from the station. I have a keen interest in Current Affairs and joined the News section of DCUfm. Working on the Current Affairs show Newswire, in the last year I have spoken to the likes of Vincent Browne, John Bruton and our President elect Michael D. Higgins himself.
I have learnt so much in DCUfm and this gives me such enthusiasm to learn even more in a professional radio station. Through meeting with my Mentor in this programme, I am gaining knowledge that I could not acquire anywhere else. Coming out of this, I hope to have a better and more informed idea of what working in the media is like and the best way to pursue a career in the field. The Mentorship Programme is the best way for me to do this.

Sam Griffin: Since starting in DCU in September of last year, I have made several observations. For instance nothing beats the fresh smell wafting outside the Spar when a fresh bash of sausage rolls is served up at the Deli. Or that the walk to the library from any other part of campus seems to get longer every time.
And no matter what time of day or night it is, there will always be someone on the pool tables in the Nubar! But away from these trivial dalliances, one aspect of DCU I have found very valuable is the fantastic Careers department which runs several highly interesting, and equally important in these recessionary times, FREE programmes designed to give students a taste of the working world.
I am a second year Journalism student and have enrolled in the Joint Mentorship Programme for this academic year. Essentially this is a programme where second year students from a wide range of courses are paired up with someone who has worked and experienced all there is to offer in the students field of study. The idea is the mentor will give the student a taste of what life is like in that line of work.
For the mentor, I'm told there are rewards too…but as a mentee of the programme all I can say is that I feel very privileged to have someone prepared to offer me advice in these embryonic stages of my journalism career.
One of the main features of the programme is a work shadow day where mentees follow their mentor as they go about a typical day's work in that trade. This is something I'm particularly looking forward to. Outside this, there are other events scheduled including talks by guest speakers and a whole series of workshops aimed at giving students the skills required to give us the edge in seeking (…and maintaining!!) employment.
I am delighted to have been paired with a member of the Alumni Relations team here in DCU. My mentor has worked in radio with Q102, as a reporter with The Wicklow Times newspaper and as Public Relations Officer with Wicklow County Tourism. I know I can gain a lot from someone with so much experience in the journalism and PR fields.
While the programme has just launched in the past few weeks, I have enjoyed my first encounters with my mentor. The way I see it I can only gain from this programme and look forward to the challenges and rewards it has to offer. In fact the rewards have already started. This entry has just given me my first by line! I think I could be onto a winner.
October 2011 - Student Alumni Initiative
By Elizabeth Sibbald (Co-Chair)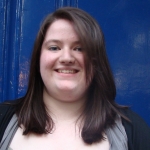 Hi, my name is Lizzie Sibbald and I am the new Co-Chair of the Student Alumni Initiative (SAI) for the coming year. Myself, Co-Chair Alison and our great committee have recently just started to plan our events for the coming year and so far we're very pleased with our progress. The SAI is an active group all throughout the year, not just during college and we have helped out at many alumni events throughout the academic year and the summer.
Our Secretary Debbie and Events Co-ordinator Cathal attended the DCU Alumni Golf Classic in Carton House, which took place in September. Setting up in the rain was a bit of a worry for us but luckily just as everyone had finished registering the sun broke through, much to everyone's relief! The SAI's role at this event was to help out in any way we could and we also gathered donations for a raffle, which would benefit the DCU Annual Fund.
Members of the SAI also participated in Access Orientation Week, which was held in DCU. Members of the Initiative spoke at the event to promote the SAI and explained what work we do to the new incoming first-year access students. We found that it was important to talk to these new incoming students to make them aware of the benefits of joining the SAI, especially the networking opportunities that are available, as well as being apart of a unique group that is the first of its kind in the country.
As well as these events that we attended during the summer, the start of the academic year has been a busy one for the SAI. Week 2 in DCU is always Clubs and Socs week and this year the DCU SAI had a stand in the Hub. We had massive interest in the group and gave away information leaflets and the official Alumni wristband, which was very popular! We also ran a competition for the new recruits with the best answer winning a DCU goodie bag.
We added over 50 names on the first day alone to our mailing list, which was a huge success for the group, as we are a still relatively new group in the university. Following on from the Clubs and Socs day we will begin our recruitment process and hope to have a few new members by the end of the year!
We are always looking for Alumni to get involved with the SAI. To get in contact you can email: alumni@dcu.ie and also check the Alumni Facebook, LinkedIn and Twitter accounts for ways to join and get involved!
September 2011 - Digicel Internship
by Julie Fullerton and Mark Hatton
We have almost reached the end of our Summer internships with Digicel in Kingston, Jamaica and we both can't believe how fast the three months have flown by and at the same time wondering how we managed to fit so much into just three months.
We have both been working in the Digicel Group office which is based in the middle of New Kingston and oversees the operations of Digicel's 32 markets spread across the Caribbean, South Pacific and Central America. Our experience here has been absolutely amazing and even though we both can't remember what we had expected – or even if we had any real expectations – we both agree that it has been better than we ever could have imagined.
When we arrived, Digicel took care of everything for us so we didn't have to worry about a thing. We both stayed in a hotel for the first few nights until our apartments were ready to move in to. We were given phones as soon as we arrived – one of the perks of working for a phone company is free calls home. After a few nights in the hotel, we were glad to move into our apartments and finally get settled.
Besides the work – Jamaica itself is an absolutely beautiful place. It was never really top of the list as somewhere we had thought of visiting for a few months or even a holiday but we have both vowed to come back many times in the future. In terms of culture, it is completely different from Ireland and such an eye opener. On our first drive in from Kingston airport we sat with our eyes and mouths wide open as we passed by the tiny little shacks at the side of the road, the little shops and the carts selling fruit, the Rasta men carrying baskets on their heads and the old men playing dominoes on the corner of some side street. There was a totally different vibe – the people were more laid back and we got a sense of a much simpler way of life. The tiny shops, stalls and carts were all so colourful and every building was painted a different colour to the next.
A group of colleagues from Digicel came to meet us on our first night – people we had been in contact with, our soon-to-be managers and a few others and we soon learned a few things that would come in handy over our next three months in Jamaica. Lesson number one – never ever wait until you are hungry to go out to eat. We sat for one hour waiting for food to arrive and we soon copped that the phrase "soon come" meant "it's going to take ages"! We thought the perception of the Jamaicans as being so chilled out had to be an exaggeration but they are definitely the most relaxed people we have ever met. Lesson number two – if you feel one drop of rain, run. We arrived at the start of rainy season and in Jamaica, when it rains….it pours.
The rain showers last five or ten minutes but after the roads are flooded so much rain falls in such a short space of time. Half an hour later you would never know it had rained a drop because it dries up so quickly in the heat. It was weird getting used to the fact that you could be standing in the middle of a heavy rain shower but still be really warm. And finally, lesson number three – you are never going to fully understand a conversation spoken in Patwa so just laugh whenever everyone else laughs. We've both come on a lot with understanding the local slang but a few months ago all we could make out was when someone said "yeah man" at the start of their sentence.
At the start of August we also got to travel to Cayman for a GAA match between Jamaica and Cayman – which both teams had been training for all year. The results of the match didn't go our way with the final score at Cayman 1-9 to Jamaica 0-3 but it was a brilliant weekend and a great opportunity to see a different Caribbean island.
Julie Fullerton:
Sitting at an ESoc event in the Helix earlier this year and listening to Denis O'Brien talk about Digicel and how successful the company has been since its launch ten years ago, I never thought for a second that I would be starting a three month internship in Jamaica in a few months' time.
Through working in the Branding department in Group I have gained so much more experience than I thought I would from one internship. Working with another intern from DIT, Ruth, we were immediately welcomed into the Branding team and asked specifically what we wanted to work on and even given the opportunity to move around different areas of the business – although I knew it was marketing I wanted to focus on. Our manager had been working on Individual Development Plans before we arrived and amended them to fit our interests and preferences. I had been told that this wouldn't be like your average internship and the preparation that had gone into our arrival showed this already. From day one there was a clear outline of what was expected of us, a timeline of what we would be working on and we were also told that the Learning and Development department were there if we ever needed their help.
Mostly, I worked with the Web Specialist to oversee all social media activities and with the Public Relations Manager along with working with the Branding team daily to develop and implement marcomms campaigns for the different Digicel markets. I also had the opportunity to travel with work for photo shoots and video production but my favourite project was being set the task of developing a marcomms campaign for Digicel's sponsorship of Usain Bolt in the London 2012 Olympics. This is still a work in progress and we will have to present the campaign to the senior management team at the end of our stay.
Having just got the results of my degree, I honestly think that working in Digicel has been the perfect opportunity. Not only have I learned so much and been able to apply all of my final year knowledge to the role but Digicel has opened up so many doors for my future. I have met so many extremely talented and intelligent people and made links to people I would never have had the chance to even meet before.
Overall, I know that Digicel is one of the best things I have ever done, both professionally and on a personal level. I will always have ties to both the company and to Jamaica and I think that this is just the end of chapter one!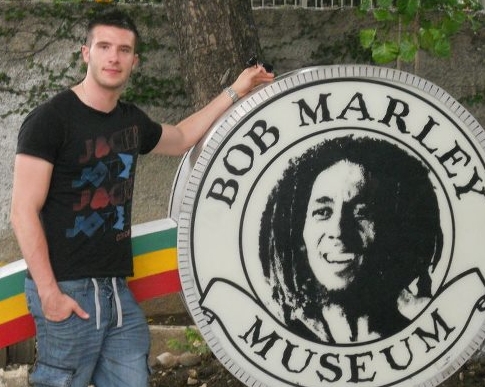 Mark Hatton:
Before my Internship had begun, before I had even packed my bag I knew that my experience in Jamaica was going to be unlike any internship I could imagine. Believe me I was right, the experience I have gained here is phenomenal. I have gained so many wonderful professional and life experiences that I will take with me for the rest of my life.
When we landed in Jamaica and stepped off the plane, the wall of heat and humidity hits you square in the face and it begins to sink in, "I'm about to spend the summer working as an intern with Digicel, (one of the most successful Caribbean companies), in Jamaica."
We didn't have much time to get over the Jetlag, never mind acclimatize as we begin our Internship experience on the Monday after we landed (2 days later). To help us get to grips with the company as well as giving us an opportunity to gain some really valuable skills and experience, it was arranged for us to take part in the Digicel DNA Course. Digicel DNA targets newly promoted people managers in Digicel, people managers who have recently joined Digicel, as well as, high potential individuals who may be fast tracked into a management role within a 3 month period. Employees who have attended the programme should have a better understanding of Digicel's cultures and values, Keys to Digicel's Success, Digicel Key Strategies and People Management Skills. So as you can imagine this was a great opportunity to learn so much, in just our first week.
It was in our second week that we began work in the Digicel Group head office. My Internship was to be with the Corporate Sponsorship department. A great team from which I sensed instantly I could learn so much. They were all so friendly as well as highly knowledgeable about all things that related in any way to sponsorship. Karl Donnelly, my boss had actually taken the time to come meet me the previous week while I was on the DNA course, which helped me feel a lot less nervous entering the team as I already knew a friendly face. During this meeting Karl had taken me through my Individual Development Plan (IDP) which outlines my key tasks, learning objectives and growth areas during my time in Jamaica. This was just one more indicator that this internship was going to provide me so much more valuable experience and skills than I could ever have imagined.
Once I got up to speed on all things sponsorship I began work on important Sponsorship Proposals and Activation Plans that were to be sent out to clients and potential partners. This was high value work I was doing which carried a lot of responsibilities. I worked closely with Karl to make sure all Proposals and Activation Plans were at the level they were required to be at. I learned such a huge amount from doing this and working so closely with Karl who has an unprecedented knowledge of corporate sponsorship.
As well as this I also began to get some work in the field, getting to attend Sabina Park, Jamaica's National Cricket Stadium to see in real life how the branding of an event is carried out effectively, and also as a perk of the job getting to watch a momentous cricket match, as the West Indies beat India in the final of the one day international series.
The sponsorship of the West Indies team and the Activation of this sponsorship at each cricket match was one of the main focuses of the Corporate Sponsorship team in my first while here, so when that ended there was a little less work to do for a period of time.
For this period of time, Karl thought it would be very beneficial, as did I when he suggested it to me, to work with the Jamaican Sponsorship team in the Jamaican Office.
I jumped at the chance as it meant I could have the opportunity to gain much more experience, but also the Group office has a lot of Irish, whereas the Jamaican office is predominantly Jamaican staff. This gave me an excellent chance to immerse myself with the Jamaican culture and make a lot of wonderful Jamaican friends.
During my time working in the Jamaican office I was mainly working on activating sponsorship at events. These are no ordinary events I was working on though; these are some of the biggest and most world renowned events. I worked at Reggae Sumfest (The Greatest Reggae Show on Earth) in Montego Bay which is a three day concert event. It runs Thursday to Saturday and each night is different themes, Thursday was Dancehall (mainly Jamaican), and Friday and Saturday were International nights, R Kelly was meant to headline one of the nights but was forced to withdraw through illness, however all the biggest names in the Jamaican music industry were in attendance as well as performers like Nicki Minaj. My jobs at this were to ensure the Digicel booth was being run smoothly, and enjoy the music. I'm sure your thinking, God what a tough job!!! Don't worry it gets better!!
The following weekend I went to work at ATI in Negril. ATI takes place during emancipation weekend in Jamaica which is a bank holiday so runs from Friday to Monday. Over these four days there are seven all inclusive parties. This is a world renowned event which attracts people from all around the world. My job at this was to ensure all branding was up to standard, oversee promotional giveaway, and ensure all our sponsorship rights are being utilized. While carrying out these tasks I was of course allowed to use my VIP band to enter all the VIP areas and take advantage of the free food and an odd drink or two and take in the amazing experience that is ATI.
So as you can see I'm am not just gaining vast amounts of experience and knowledge in the office but also getting the chance to work on high value sponsorships and gain extremely valuable on the ground experience. This has given me the opportunity to see how a sponsorship is activated and executed to a highly professional level.
August 2011 - Bennett-Hofford Internship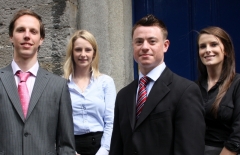 Hey, Meadhbh, Beverley, Caleb and Don here. This is our first of many blog entries. We hope you enjoy them all and we are truly looking forward to our adventure here in Charleston South Carolina and working with the Mike Bennett Internship.
After interviews and a lot of anxious waiting around we've touched down in Charleston... seems like so long ago when we actually applied for the internship. One phone call we all wont forget for a long time was from Patrick saying we had got the place. We quickly started the procedure of applying for Visas and booking our flight. The exams out of the way and everything in place we all met up in Terminal 2 in Dublin airport, which is actually pretty cool. We flew Dublin to Atlanta and Atlanta to Charleston where we were met by Pete and Brandon the general mangers from the 2 hotels. They were standing waiting with 2 signs with our names, they made us choose which was better. Pete won that round. The guys were great. Helpful, funny and great to talk to. From there we got a taxi with to our apartments to quickly drop off our luggage. The apartments are pretty cool and right beside the pool. Fully furnished, A/C, which is a dream in this temperature and spotless. From there we all got shown around the two hotels briefly and then we moved on to get food and a few drinks with Brandon and Pete which was a good laugh and a great chance to get to know them. After being up for over 24 hours we could no longer stay awake so we headed back to our apartments and fell into bed.
Saturday morning we called into the hotels to get maps and meet other staff. We then spent the day wandering around the city trying to figure out where everything was and see some of the sights. Kevin, the manager of the Hampton Inn gave us vouchers to go on a horse and carriage tour, which was pretty cool as it gave us a chance to see all the main sights without having to walk for miles. We walked around some more after and grabbed a bite to eat. Saturday night was brilliant too. One of our new colleagues from the Hampton Inn met us and showed us around a few of the more popular bars. Everyone is polite and very welcoming. We are slowly getting used to the heat but its so tiring. I guess we will get used to after a while...
Our first meeting is tomorrow morning with Mike and the general managers. We will be updating this blog quite frequently so stay logged on to check our progress!
To read more blogs, click here
July 2011 - Vicky Kavanagh
The Washington Ireland Program (WIP) was started 15 years ago in order to support and develop the peace process between the Republic of Ireland and Northern Ireland. The program has grown considerably since it's origins and every Summer, students from North and South of the border who have demonstrated commitment to community work, academic achievements and a record of leadership are brought to DC for 8 weeks to enhance their skills and complete internships in their field of study. The aim of WIP is to build the next generation of leaders for the two countries to exist in peace and prosperity.
This year, 25 students were chosen to participate in the program following on from a 30% increase in applications. Vicky Kavanagh, a final year journalism student at DCU, was chosen after a rigorous interview process. Vicky is an Access Scholarship student at DCU and has worked with the Educational Trust since her first year in college as a representative of the program. She recently completed her thesis in which she wrote five feature articles on mental health services in Dublin; an issue which she is a passionate advocate for. During her time at DCU, Vicky held several editorial positions on The College View, DCU's student run newspaper including Deputy News Editor, Deputy Arts Editor and Features Editor. Vicky is interning at RTE this Summer with Richard Downes.
It's just over 3 weeks since I landed in Washington DC and already it feels both longer and shorter since I arrived. Longer because I've had so many new experiences that it feels like I've been living in DC for months. And shorter because the other part of me is thinking "Two weeks is gone already!?"
Before I left, I knew what a prestigious opportunity it was to be chosen for the Washington Ireland Program. But it's only since I got here I realised how much this Summer is going to change my life. Between the WIP events I'm attending and my internship at RTE in Washington where I get to work with Richard Downes, I feel like I'm living in an alternate reality.
Working with Richard is an incredible experience. There are three of us in our offices on M Street, NW DC; myself, Richard and our camera-man Harvey (whom some of you may remember from that infamous Charlie Bird documentary). We're a small, close knit team. On the busy news days we're running around all over DC; getting camera shots outside the US Treasury or the IMF (both of which are only a walk away from out offices). On my very first day, we needed an economist to do an interview with us because of the Minister for Finance, Michael Noonan's state visit. But most of the big-name ones where up in NY. So, with some pilfering of my contacts and a thank you to WIP who had introduced me to him the previous week, I got Donal Donovan, former IMF Director to agree to be interviewed by Richard. Cue the three of us hoping in a taxi out to Virginia to go to Donal's house, doing the interview, taxi back and editing the footage just in time to make the 9 news. Incredible!
Then on the days when the news is a bit slower, we still manage to keep ourselves busy around the office while sharing gummy bears and chocolate and cracking jokes. Despite Richard introducing me to fruit and nut energy bars, my penchant for Oreo cookies still remains. This week I'm working on our coverage of the 10th anniversary of 9/11. There's a huge amount of work on this and I feel so honoured to have been given the task of getting it all together; lots of phone calls and emails being exchanged! This will probably include a trip to NYC at the end of July which Richard has said I can go on with him... Not bad for a girl who had never even been to America before!
Apart from the internship, being on the program in itself is an amazing gift. We're getting to meet so many inspiring people; like Mike McCurry, Bill Clinton's former Press Secretary and Assistant Chief, Patrick Burke of DC Police. This Friday there's a media panelist event we're attending with Craig Gordon (Chief Deputy Managing Editor of Politico) , Richard Keil (Counsel and Communications Guidance for Purple Strategies) and Nell Henderson (Economic Editor for the Wall Street Journal).
Last week I got to attend a reception at the home of Michael Collins, the Irish Ambassador, in honour of Michael Noonan; although it is entertaining that I had to come all the way to DC to meet the Minister for Finance but I'm not complaining. Last week we also got to meet the SAWIP students; the South African counter-parts to the Washington Ireland Program. They are a fantastic, fun group of people and our two groups are really integrating well. They're only here for 5 weeks so we have to make the most of them!
Along with all this is the experience of staying with a host-family and I am truly blessed with mine. They are so caring and sweet and have really made me feel a part of their home. On our very first Sunday in DC, they took myself and Rachel (one of the other WIP students who's living with me) to the grocery store so we could get all our favourite foods and then drove us around DC to give us an idea of the city. They even took me to the US Open! They're members at Congressional Club where the tournament was being held and when they found out I was into golf, my host-dad brought me along for the final day with his two grand-son's. That is definitely an experience I won't be forgetting anytime soon.
It's amazing how much Americans love the Irish. I'd been told they did but nothing prepares you for complete strangers stopping you when they hear your accent and telling you they love Irish eyes! The accent can be extremely helpful when you're networking in DC which is a major part of all our internships and as members of WIP.
It's funny to think how different the American culture can be to our Irish one, even in little ways. Terms and phrases sometimes just don't translate (like when I asked my host Mum did she "Want a hand with the shopping?" and she had no idea what I was on about). Or the fact that aart from the herbal stuff, nobody really drinks tea over here. When I want to make a cup at home, I have to boil it in a kettle on top of the stove because nobody has electric kettles! So America is only encouraging my caffeine addiction; not that I needed much encouragement. The food over here is also incredibly huge. For someone who normally doesn't have a massive appetite, you can be thinking "Mother of God" when the salad you ordered could feed a family of four. Let's just say there have been a lot of doggy bags in my fridge.
I think I've finally managed to navigate the weather in DC which was not an easy task in my first week; "heat wave" and "conservative work clothes" are not words that go naturally together. DC is a very conservative town so at the office, skirts can't be more than one inch above the knee and your shoulders and arms need to be covered. Slightly problematic when it's 100 degrees Fahrenheit... Thankfully this week it's a bit cooler so all the WIP students don't look like sweaty messes running around DC in our heels (the girls) and three-piece suits (the boys).
Although it has only been three weeks, I really feel settled in DC (possibly helped by the Irish memorabilia around our office and the regular dosage of the Irish sense of humour I'm used to from Richard). I'm getting about 6 hours (about half of the normal requirement I need when in Dublin) but I really don't mind. Everything is so enjoyable and exciting that you don't want to miss anything at all but soak up as much of this life in the 8 weeks. This weekend is 4th of July over here and I have a feeling that experience is going to be pretty amazing. One of the host families is hosting a BBQ for all the WIP and SAWIP students; I plan on contributing marinated ribs and a sea-salt caramel and chocolate torte so I don't think anyone is going to be hungry. Last night my charming host family took me to Congressional Country Club for family dinner and I had such a good time. The political conversations and jokes and laughter was just like being with my own family and tonight I'm having a movie night with the two grandkids. Georgetown Cupcakes all 'round! If the next 5 weeks are anything like the first two I'll have to be dragged on to that plane at the end of July to go home!
June 2011 - The Student Alumni Initiative
by Alison Holland and Hannah Bowler
It is the beginning of a new chapter and a new committee for the Student Alumni Initiative.
The Student Alumni Initiative (SAI) was established in 2010 and aims to strengthen links between students and alumni and to enhance the student experience by providing opportunities that strengthen their loyalty to DCU.
We recently held our AGM and our new committee members have been elected. Our new co-chairs are Hannah Bowler and Alison Holland, Secretary Debbie Bough, Events Officer Cathal Lyons, Treasurer Jenny Quigley, Media Officer Gina Wilcox, PRO Jessie Missengue and Web Officer Lizzie Sibbald.
The members come from many different faculties; Communications, Business, Science to name a few. Everyone is heavily involved with club and society life in DCU; Style Society, Squash Club, Media Production Society, Enterprise Society and many more.
We would like to thank all of the people who have been involved and done such an excellent job developing the group over the past year. Specifically we want to thank the Alumni Office and Alumni Council for all their help and support.
Being involved with the SAI is hugely beneficial, both to students and alumni. Students joining the group will benefit from professional and social networking with DCU Alumni; people who have been in their position and can provide them with invaluable insight and guidance. They can also benefit from participation in online communities particularly Linkedin, being involved in helping out at events and participation in special workshops.
Alumni benefit from the networking opportunities also, employees can meet potential employees and get to know them on a level that the interview process doesn't allow. They also get to be involved with DCU and the student body again, which presents great business opportunities, as well as simply being a nice way for alumni to reminisce and re-connect with their time spent in DCU and the friends they made while they were here.
The SAI so far has been involved in helping out at many campus events including networking events, Alumni Reunions, sports events and of course the inauguration of DCU President Brian MacCraith. For the coming year we hope to organise events that will bring students and alumni together, in the hope of building lifelong relationships.
Looking forward to connecting with you, Hannah Bowler and Alison Holland SAI Co-Chairs
April 2011 - Danielle Matthews
Freedom to Dream - by Danielle Matthews
Whenever you come back from a trip, charity or not, you always find yourself being asked the inevitable question, "did you have a good time". This was the type of question which on the way home from Ghana I was dreading, dreading that no answer could be given to this question which could give my trip to Ghana the justice it deserved. No words can truly describe my 10 day experience in West Africa. Having said that I will attempt to share just a little of the life changing experience all 21 of us on the trip went through.
4.15am March 10th 2011 myself and 20 other university students met in Dublin airport, many of us having never met each other before, yet were all just about to fly to Ghana together to volunteer with the international charity, Global Brigades. Standing in the airport I wondered what it was going to be like, would it be dangerous, would the people be welcoming, would I hate every minute of it or was this going to be the best 10 days of my life. All of my questions luckily enough would be answered within 24 hours.
From the minute we stepped off the plane I fell in love, the weather, scenery and overly friendly and welcoming people. Although I knew we would be having lovely weather and I guessed myself that due to the fact we were in Africa the scenery would be spectacular, I was not ready for the reaction from the public. Sadly enough this preconception came from the words of a few people before my trip, who unfortunately knew nothing about Ghana or the culture there. Many people told me I was mad heading off to Ghana, a "dangerous" country it was described as more than once. To these people I will now say, "have you ever been there, have you ever been invited into a Ghanaian's houses to talk about what type of farm they run, how many children they have or what their hopes for the future were, have you ever had a child hold your hand just to feel special, or ask you your name, in the hope that you will return the question?" These are all things that happened to me most days during my experience in Ghana.
I can safely say the most overwhelming and breathtaking moment in my life was our first morning driving into the community which we were going to be working in for 10 days. When we pulled into the entrance my heart stopped and a smile quickly formed on my face. Crowds of men, woman and children lined the entrance, waiting eagerly on our arrival. For them this was the arrival of 21 Irish students who would hopefully give them hope and belief within the next 10 days. Sometime which I can safely say we did successfully. For the next few hours, myself and everyone else involved realised the huge impact which our presence was and would continue to make in the community of Ekumfi Ekotzi in Western Africa.
For the next 5 days, the Brigadeers and I met with community members in group meeting and also during one on one talks with people in their homes. The reason for this was to assess what the community as a whole needed in order to improve their lives. Due to the language barrier which we encountered with many community member it was sometimes necessary for us to speak through translators, these were mainly young people just like us, whose English was remarkable. Many strong and lasting relationships were made with these people, one of whom Josephine, was the reason I cried on my last day.
Many things about my trip make me sad, including the fact that many of the young kids who I met, would never get the chance to attend secondary school, never mind university, due to economic restrictions, most of them would also never get the chance to leave Ghana, travelling for most of them just isn't an option. The only thing I have to console myself is the smile that each person had on their face, every time we saw them. These people practically had nothing however I have never met such a welcoming and friendly race. This was something which wasn't only apparent in the community we were working in, this was the same everywhere we went. Whether it was the petty traders selling their goods on the side of the road, children who waved at us in our bus as we drove by, not once during my time in Ghana did I not feel welcome, or in any possible danger. I think I can speak for my group in saying we were all more than happy to hand a kid our cameras to gladly take pictures for you, under the reinforced opinion that it would be handed back before you left.
As the title of this article states this trip had a lot to do with giving people the freedom to dream, something which many people in developing countries are never given the chance or opportunity to do. When we were talking to the individuals in the community we would always ask them what type of things they hopped and wished for. We each found a reoccurring trend when asking this question, all that most people said they wished to do was educate children or grandchildren, afford medical care if they needed it, but also sometimes all they wished for was something as simple as having food to eat. Through our project we invested in two major businesses in the community, one a machine which would make their most harvested crop, the "Cassava" root more profitable and secondly the expansion of honey making co-operative which was established in the community.
During our time in this community we also came to the understanding that crops were continuously failing and peoples livelihoods were being jeopardised by an extreme and many times deadly lack of rain. We therefore came to the conclusion that an irrigation system was a necessity in this community however sadly, this type of a project ended up being something we did not have enough funding to initiate, however we did research and report on the possible future investment in an irrigation system. This "irrigation fund" will now be constantly topped up through renting one of the machines we did buy, to neighbouring communities, the members of the community have also been taught about the importance of irrigation and the way in which saving for future investments works, so now we can just wait in the hope that in the near future they will have saved enough money to purchase this system for themselves.
My trip to Ghana taught me many things, but one of the main things is it taught me is to not take anything for granted. The people who we were helping had nothing in comparison to what we have in Ireland, but I can honestly say while I was there I met some of the most happy, honest and inspiring people I have ever met. This trip changed my life more than I could have ever imagined, and I am positive it will continue to do so for years to come!