DCU Alumni Wall 2015
The 2015 Awardees
Dublin City University has this month recognised the successes of twelve graduates at the annual Alumni Wall presentation in the John and Aileen O'Reilly Library on Wednesday, 27th May.
The Alumni Wall was first launched in 2008 to celebrate the outstanding professional and personal achievements of our graduates. Honourees are nominated by DCU staff and alumni with the twelve finalists chosen by the DCU Alumni Council.
Seven of the twelve awardees attended the event with some coming from as far as Boston (Fergal Woods) and Washington DC (Caitríona Perry).
RTE's Washington Correspondent Caitríona Perry was the guest alumni speaker on the night, and shared her experiences and memories of her time at DCU and how her qualifications helped her forge her career in journalism to date.
Speaking at the event, DCU President Prof. Brian MacCraith warmly congratulated the awardees and thanked the large gathering of family and friends who came to join the evening's celebrations.
Faculty of Science & Health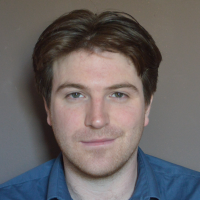 Dr. David Robert Grimes
B.Sc. Applied Physics, 2007
Ph.D. Physics, 2011
Postdoctoral Researcher, Gray Institute for Radiation Oncology

Dr. David Robert Grimes is a physicist and science journalist. Born in Dublin in 1985, he spent his formative years in Riyadh, Saudi Arabia. He obtained his degree in Applied Physics degree from Dublin City University in 2007 and was awarded his doctoral degree from DCU in 2011. During his time at DCU he was actively involved with clubs and societies, serving on the Drama committee for three years, and has maintained his interest in music and theatre ever since. He also served as Science and Health convenor and sat on academic council 2005-2006.

Since 2012 David has written science and opinion pieces for the Irish Times and the Guardian, on topics as diverse as climate change, human psychology, nuclear power, abortion, gay rights, vaccination and alternative medicine. He is a regular panellist on BBC and RTE. In 2014, he received the Sense About Science / Nature John Maddox Prize for standing up for science, awarded for advocating science in the public sphere under great personal adversary. He currently works at University of Oxford, modelling oxygen distributions in cancer.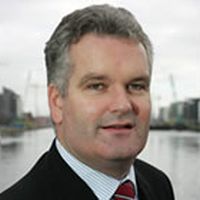 Dr. Manus Rogan
BSc in Analytical Sciences, 1989
Co-Founder and Managing Partner, Fountain Healthcare Partners

Dr Manus Rogan is a Managing Partner and co-founder of Fountain Healthcare Partners. He has over 23 years of investment and operating experience in the life science sector in both the US and Europe. Manus earned a PhD in chemistry from the University of York (sponsored by GlaxoSmithKline) and an MBA from Trinity College Dublin. Manus began his career in product development at GlaxoSmithkline in the UK and in 1996 joined Elan Corporation's business development group. For four years he was responsible for licensing products and drug delivery technologies in Europe and Japan.

In 2001, Manus joined Elan's Corporate Venture Capital group in New York where he invested in private and public biotechnology companies. Investments included Sirna (acquired by Merck, 2006) and Beyond Genomics (IPO, 2011). In his 7 years at Elan, Manus concluded over twenty five investment and technology licensing transactions involving companies in the US, Europe and Japan. Manus currently serves on the board of Opsona Therapeutics and Mainstay Medical. He recently stepped down as Chairman of the Irish Venture Capital Association ('IVCA') and previously represented Fountain on the board of Amarin Corporation.



Prof. John Appleby
BSc in Applied Mathematical Sciences, 1995
PhD in Mathematical Science (Research), 1999
Senior Lecturer, School of Mathematical Sciences, DCU

John Appleby is an associate professor in the School of Mathematical Sciences in DCU. He is currently the academic co-ordinator of the MSc in Financial Mathematics, and was formerly director of the SFI-funded Edgeworth Centre for Financial Mathematics and of the BSc programme in Financial and Actuarial Mathematics.

John's research involves the study of differential equations. In particular, he studies equations which can possess a memory of their past, as well as those which can model the presence of randomness in real-world systems. Such equations are of interest in many fields, including finance and engineering, and together with his co-authors he has written around 100 papers on these topics.
Faculty of Humanities & Social Sciences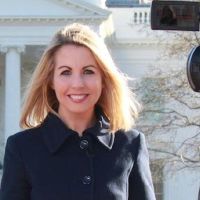 Caitriona Perry
BA Journalism, 2002
MA International Relations, 2011
RTE Washington Correspondent

Caitríona Perry is an award-winning Irish journalist. She's worked as a broadcast news correspondent since 2000 and is currently Washington Correspondent for Ireland's national public service broadcaster, RTÉ, where she reports for television, radio and online outlets.

She has significant editorial experience and has previously worked as a news anchor, presenter, documentary maker, producer, and programme editor. She has won awards for her television and radio reportage, including most recently the National Justice Media Award for Broadcast Reporting in June 2014. Prior to joining RTÉ in 2007, Caitríona had worked as Courts Correspondent and Acting Deputy Head of News for Today FM and as a reporter for NewsTalk radio. She is from Dublin but is currently living in Washington DC with her husband.



Nuala Ní Chonchúir
MA in Translation Studies (English/Irish) 1996
Author
Nuala Ní Chonchúir was born in Dublin, she lives in East Galway. She has published four short story collections, the most recent Mother America appeared from New Island in 2012. Nuala's critically acclaimed second novel The Closet of Savage Mementos appeared in 2014, also from New Island; it was shortlisted for the Kerry Irish Novel of the Year Award 2015.
Under the name Nuala O'Connor, Penguin USA, Penguin Canada and Sandstone (UK) will publish Nuala's third novel, Miss Emily, about the poet Emily Dickinson and her Irish maid, in summer 2015.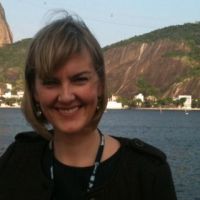 Niamh Collier-Smith
BA in Journalism, 1999
MA, International Relations, 2000
Advisor to the Director, Bureau for Policy and Programme Support
United Nations Development Programme (UNDP)
A graduate of DCU with a Bachelor's Degree in Journalism and a Master's Degree in International Relations, Niamh takes up the post of Deputy Resident Representative with the United Nations Development Programme (UNDP) in the Himalayan Kingdom of Bhutan this June. Her new role builds on a ten-year career with the United Nations in New York, working on development policy, programming and strategic communications in areas from elections to sustainable energy.
She joined UNDP from the World Bank in London, where she graduated from the Junior Professional Associate programme in 2005, prior to which she worked with the Irish human rights' defenders' organization Frontline, the UN High Commissioner for Human Rights, and with Trocaire. As a journalist, Niamh wrote for Associated Press in Australia, the Irish News in Belfast, and worked in television production for Tyrone Productions in Dublin. She married fellow DCU graduate Pio Smith in 2005 and they have four children.
Faculty of Engineering & Computing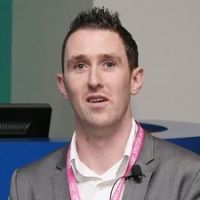 Noel King
Computer Applications 2003 and MSc 2005
VP of Software Engineering at VSware and founder of CoderDojo DCU

Noel is VP for Engineering at VSWare an Irish Software company which provides a Cloud based administration system to the education sector. He has led and developed software solutions across multiple sectors and is focused on driving excellence through team orientated development utilising the best industry standards. He has a passion for quality assurance, development automation, continuous delivery and leveraging cloud to get your product to market quicker.

He spends his free time volunteering with CoderDojo, mentoring the technology innovators of the future, building cool and fun course material and promoting the ideology. Passionate about education and inspiring the next generation he setup CoderDojo Dublin City University in April 2012 and a year later helped to create CoderDojo Girls with the aim to improve the gender balance in CoderDojo and the wider tech community. Additionally he is Co-creator of Coolest Projects Awards which is a creative led awards for members in CoderDojo. The awards take place in Dublin and Silicon Valley. With over 500 projects and over 5,000 attendees in Dublin this year, its become one of the biggest Junior Technology events in the world.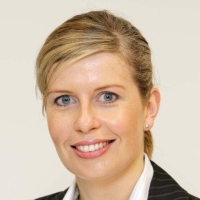 Paula Neary
B. Eng. Electronic Engineering 1995
Client Director, Health and Public Service, Accenture

Paula Neary is a managing director within Accenture's Health and Public Service practice, and a member of Accenture's Irish Leadership team with responsibility for the Analyst Consulting Group. Paula also leads the company's award winning 'Accent on Women Programme' in Ireland which supports the retention and progression of high performing women in Accenture.

Paula is currently responsible for Accenture's Defence and Public Safety, Human Services and Agriculture industry groups within the company's Irish Health and Public Service practice. She has extensive experience of leading the successful design and execution of large scale, complex business and ICT transformation programmes across the public service.

Since joining Accenture in 1995, she has undertaken various roles in the UK and Ireland across a variety of different industries in both the public and private sectors. Paula graduated from Dublin City University in 1995 with a first class honours degree in electronic engineering. Paula is a board member of the DCU Enterprise Advisory Board and is also a member of the steering committee for the 30% Club in Ireland who's aim is to reach a 30% female gender balance on Irish boards and executive management level by 2020. Paula also volunteers with Special Olympics Ireland. Paula lives in Dublin with her husband Ray and her two daughters Rachel and Laura.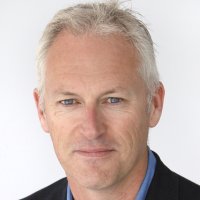 Sean Mac Roibeaird
Computer Applications, 1987
Senior Vice President of Customer Solutions, OpenJaw Technologies
Seán was a co-founder of OpenJaw Technologies, a leading technology product provider to the travel industry, e.g. airlines, online travel agents, loyalty programmes. OpenJaw grew from a 3 person company in 2002 to a 230+ person company with centres in Dublin, Galway, Madrid, Krakow and Hong Kong with a list of blue-chip travel industry customers. OpenJaw was bought by GuestLogix Inc. in December 2014. In his time with OpenJaw Seán undertook the roles of Chief Architect, Head of Customer Solutions and finally Head of Platform.

Prior to co-founding OpenJaw Technologies, Seán held the position of Senior Architect in Sun Microsystems. Sean has also worked in a variety of software development and architecture roles in the area of digital protocol development for many of the world's leading telecoms equipment vendors.
DCU Business School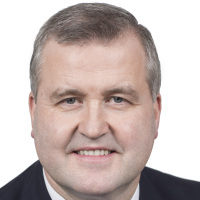 Albert Manifold
MBA 1992
MBS in Strategic Int'l Marketing, 1995
CEO CRH plc
Albert Manifold is Chief Executive of CRH plc, the diversified international building materials groupheadquartered in Ireland. CRH employs 76,000 people in 34 countries worldwide, where it manufactures and distributes a diverse range of building materials products. A leading player in its industry, CRH is the largest building materials company in North America, a regional leader in Europe and has a growing presence in the Asian economies of India and China. CRH is a FTSE 100 and Fortune 500 company, with sales of c€19 billion, market capitalisation of c€20 billion and stock exchange listings in London, Dublin and New York.

After an initial career in finance with the Clondalkin Group plc, Albert was Chief Operating Officer with private equity group Allen McGuire & Partners and over a period of ten years held full operational responsibility for all their business in the US and Europe.Albert joined CRH in 1998 as Finance Director of CRH Europe Materials. Working as part of a tightly-knit team, Albert helped to build CRH's position in Eastern Europe (Poland, Ukraine and Finland). In 2001, he was appointed to the position of Development Director of the division, and assuming responsibility for CRH's Iberian operations.

From 2004 to 2007, Albert held the position of Group Development Director, with overall responsibility for development and strategy formulation. In 2005, he joined the CRH Senior Executive Team, before taking on the role of Managing Director of Europe Materials in July 2007. During this time, Albert led CRH's initial entry into Asia, playing a leading role in building CRH's positions in China and India.Prior to becoming CRH Group Chief Executive on 1 January 2014, Albert was appointed Chief Operating Officer and Board Director from 1 January 2009. In this role, Albert helped to further develop CRH's sustainability capability and to deliver CRH's operational excellence and cost reduction programmes through the financial crisis.

Albert has lived and worked extensively in the US, Europe, Eastern Europe, Asia and Australasia. He is a qualified Accountant and holds an MBA and MBS.Albert is married, with three children, multilingual, widely travelled and in his leisure time enjoys rugby and golf.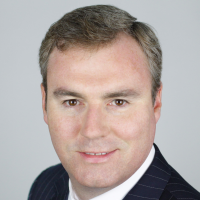 Fergal Woods
Bachelor of Business Studies, 1994
Managing Partner, Finance Boston
Fergal Woods, a native of Kells, County Meath, earned his degree in Business Studies from DCU in 1994. After graduation, Fergal travelled to Boston, Massachusetts where he became a commercial banker. Fergal continued his studies at the Carroll School of Management at Boston College where he completed an MBA in 2000. In 2004 Fergal co-founded FinanceBoston, a real estate capital and advisory firm, and is now the Managing Partner. The company's associates work closely with clients to customize the best debt, equity and asset management solutions for their real estate investments and developments in Boston, nationally and internationally.

Fergal was a founding member of the Irish Networking Society in Boston and served as its President from 1995 to 1997. He co-chaired the Inner City Scholarship Fund Professionals Team Membership Committee from 2001-2003 and was President of ICCUSA (Irish Chamber of Commerce USA) New England Chapter from 2005 to 2007. For the past several years, Fergal and his wife Ellen have actively supported the outreach programs of the Irish Pastoral Centre in Boston.

Fergal and his wife, Ellen, have two children and enjoy the many summer and winter sports and activities that the mountains of New England and the beaches of Cape Cod offer. They enjoy travelling and especially look forward to visits back to Kells. Fergal is honored and grateful to be recognized by DCU and is especially grateful that his parents, Maura and Paddy Woods, celebrate with him at this event.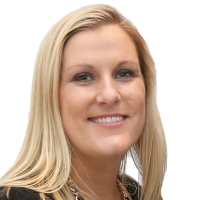 Lisa Nicole Dunne
MBA 2002
Director of Fundraising and Marketing at Focus Ireland
Lisa-Nicole Dunne has been a humanitarian, rights campaigner, and volunteer fundraiser formany years. Since moving from commercial to non-profit sector she has developed and led professional fundraising teams to raise more than €27 million for good causes. In 2009 she officially entered the non-profit sector, establishing a diverse public fundraising portfolio for UNICEF, leading the teams to raise over 10million for children in response to natural disasters and emergencies such as Haiti and East Africa famine.

Since joining Focus Ireland in April 2012, she has developed the Focus Ireland brand in Ireland, and established sustainable channels of funding from the public, philanthropic sources and organisations. In this time, Lisa-Nicole has helped the organisation raise over 17 million euro despite the challenging environment for their work to end homelessness. In this time, Focus Ireland have won several Irish Fundraising awards, and Lisa-Nicole won professional fundraiser of the year in 2013. Lisa-Nicole also has 10 years commercial experience where she previously worked across 3 business sectors developing corporate partnership and customer relationship management strategies for national and international brands including BMW Group Ireland, Irish Life and Permanent and The Carphone Warehouse.

Lisa-Nicole Dunne holds a BA, MBA and Diploma in Psychology from UCD, DCU and CMIT respectively. She recently completed a senior leadership development course with Common Purpose. Lisa-Nicole has also lectured at DCU Business School on MBA, Digital Marketing Masters and Masters in Operations and Technology courses. She has worked to introduce non- profit modules into DCU applied marketing masters, and is committed to social change working with businesses and the public.

Lisa-Nicole is from Killester in Dublin and now lives in Swords with her husband Alan, stepdaughter Sophie and son Daniel.
About the Wall
The seventh annual DCU Alumni Wall is scheduled to take place on 27th May 2015 in the John & Aileen O'Reilly Library, as DCU celebrates and recognises the successes of twelve graduates. The Alumni Wall was first launched in 2008 to celebrate the outstanding professional and personal achievements of our graduates. Awardees are nominated by DCU staff and alumni and will feature on the wall for the next twelve months.
Previous awardees have included a wide range of graduates from all walks of life including Gervaise Slowey (CEO, Communicorp), Michael Dwyer (Founder, Pigsback.com), Laura Whitmore (TV presenter), Ardal O'Hanlon, Paddy Power and Martin Kelly (Chief Actuary, VHI), amongst many others.The event will take place from 7pm in the library. Alumni, staff and current students are warmly welcome to attend this special occasion. For more information email alumni@dcu.ie.
DCU Alumni Wall 2014 Awardees
Previous Awardees
Alumni Wall 2014
Faculty of Engineering & Computing

Tim Carew
BEng in Electronic Engineering, 1985
MEng in Electronic Engineering, 2003

Fred Jones
BEng in Electronic Engineering, 1988

Paul Whelan
Electronic Engineering, 1985

Faculty of Science & Health

Martin Kelly
BSc in Financial & Actuarial Mathematics, 2002
Dr. Deirdre Boilson
B.Sc. in Applied Physics, 1994
M.Sc. in Plasma Physics from DCU, 1996
Ph.D. in Plasma Physics from DCU, 2000

Paul Lynam
BSc in Analytical Science, 1989

Faculty of Humanities & Social Sciences

Sean Whelan
Graduate Diploma in Journalism, 1986

Dearbhla Walsh
BA in Communication Studies, 1988

David Begg
MA in International Relations, 2009

DCU Business School

Mary O'Dea
MSc in Investment & Treasury 1992

Dessie Farrell
MBA, 2010

Patrick O'Brien
BA in Accounting & Finance, 1989
Alumni Wall 2013
Faculty of Engineering & Computing

Greg Reilly
BEng in Electronic Engineering, 1990

PJ Hough
BSc in Computer Applications, 1986

Dr. Cathal Gurrin
BSc in Computer Applications, 1987

Faculty of Science & Health

Tony Murphy
BSc in Applied Physics, 1987

Garrett Forde
BSc in Applied Physics, 1988

Marian Corcoran
BSc in Biotechnology, 1986

Faculty of Humanities & Social Sciences

Margaret E Ward
MA Journalism, 1998

Ian Kehoe
BA in Journalism, 2003
MA in Journalism, 2004

DCU Business School

Pat Burke
BA in Accounting & Finance, 1995

Regina Moran
MBA, 2000

Christine Barrett
BA in International Marketing & Languages, 1987

Brema Drohan
BA in International Marketing & Languages, 1987
Alumni Wall 2012
Faculty of Engineering & Computing

John Martin
BEng in Electronic Engineering 1986
Joe Hogan
BSc in Computer Applications 1989

ACRA Control Group Recognition Award
Fergal Bonner – BEng Electronic Engineering 1986
Niall McGirr - BEng Electronic Engineering 1986
Diarmuid Corry - BEng Electronic Engineering 1986
Aaron McNelis - BEng Electronic Engineering 1987

Faculty of Science & Health

Bryan Cullen
BSc in Sport Science and Health 2005
Masters in Business Management 2007

Larissa Atkinson
BSc in Sport Science and Health 2007

Fionnuala Britton
BSc in Sport Science and Health 2007
MSc in Sports Science & Health 2011

Faculty of Humanities & Social Sciences

Kevin O'Sullivan
Graduate Diploma in Journalism 1983
John Mulholland
BA in Communication Studies 1983
Eimear O'Kane
MA in Film and Television 2007
DCU Business School

Lorraine Twohill
BA in International Marketing & Languages (Fr/Sp) 1992
Colm Delves
BA in Accounting & Finance 1987
Ciaran O'Kelly
Bachelor of Business Studies 1989
Alumni Wall 2011
Faculty of Engineering & Computing

Brian Buggy
BEng in Electronic Engineering 1985, PhD 1987

Colin Cunningham
BEeng in Electronic Engineering 1992

Noel O'Connor
BEng in Electronic Engineering 1992

Faculty of Science & Health

Philip Moriarty
BSc in Applied Physics 1990, PhD 1994

John Jordan
BSc in Biotechnology 1992

Faculty of Humanities & Social Sciences

Caroline Kennedy
BA in Communication Studies 1984

Richard Curran
MA in Journalism 1993

Sharon Commins
MA in International Relations 2004

DCU Business School

Aldagh McDonogh & Sandra Lawler
BA in International Marketing & Languages 1985

Mark Mortell
Bachelor of Business Studies 1984

Brian Hayes
MSc in Investment and Treasury 1996

Paul Finnerty
Bachelor of Business Studies 1985
Alumni Wall 2010
Faculty of Engineering & Computing

Peter Smyth
BEng in Electronic Engineering 1985

Aodhan Cullen
BSc in Computer Apps (Comp Sci-Soft Eng) 2004

Michael Kelly
BSc in Computer Applications 1984

Faculty of Science & Health

Stephen Cluxton
BSc in Science Education 2006.

Donal O'Shea
BSc in Biotechnology 1993

Gerry Brophy
BSc in Biotechnology 1986

Faculty of Humanities & Social Sciences

Michael Patten
BA in Communications Studies 1983

Laura Whitmore
BA in Journalism 2007

Noel Curran
BA in Communications Studies 1987

DCU Business School

Gervaise Slowey
Bachelor of Business Studies 1990

Ciara Peelo
Bachelor of Business Studies 2001

Paddy Power
Bachelor of Business Studies 1996
Alumni Wall 2009
Faculty of Engineering & Computing

Paul Kerley
Diploma/BSc in Information Technology 1995

Liavan Mallin
BSc in Computer Applications 1985

Jamie Heaslip
BEng in Medical Mechanical Engineering 2005

Faculty of Science & Health

Ena Prosser
BSc in Biotechnology 1987

Paddy Christie
BSc in Applied Physics 1998

Faculty of Humanities & Social Sciences

Ardal O'Hanlon
BA in Communication Studies 1987

Caroline Morahan
BA in Communication Studies 1998

Conor Lenihan
Graduate Diploma in Journalism 1985

DCU Business School

Seán Óg Ó hAilpín
Airgeadas, Ríomhairíocht agus Fiontraíocht 1999
(BSc. in Finance Computing and Entrepreneurship)

Rotimi Adebari
MA in Intercultural Studies 2005

Margaret Ward
BA in International Marketing & Languages 1985

Michael Dwyer
BA in International Marketing & Languages 1985