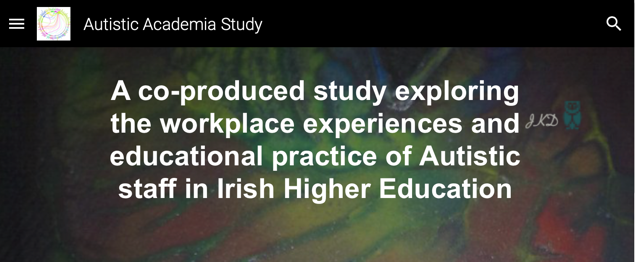 Supporting Autistic Staff
The research comprises of two elements:
A short anonymous online survey seeking general information, working circumstances, access to supports, and views regarding disclosure of autistic identity.

An optional interview to further explore Autistic academic experience in detail. The interview will be conducted through zoom, or another medium chosen by the participant. 
 More information about us and this study is available HERE or by contacting AutisticAcademia@gmail.com