CAO Offers Undergraduate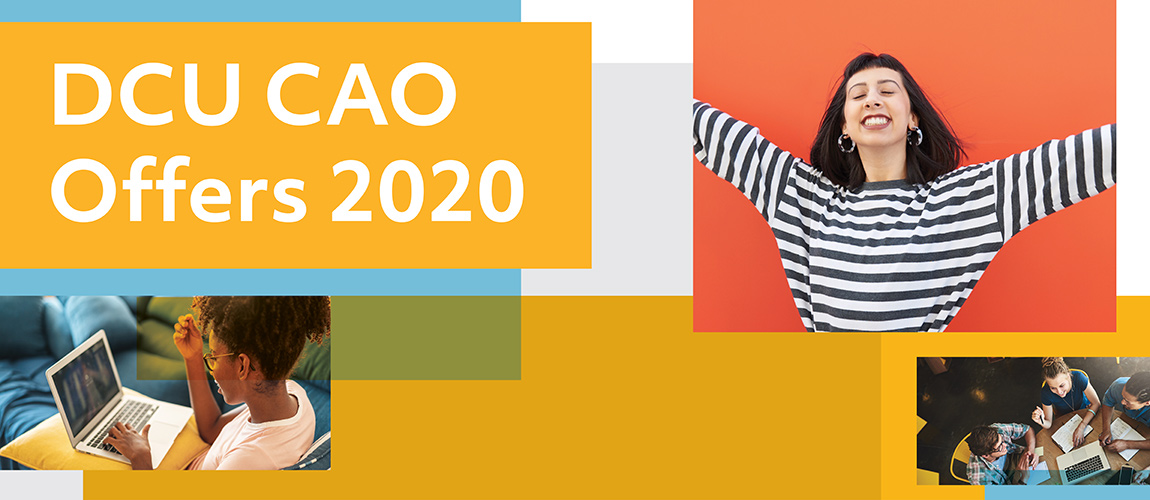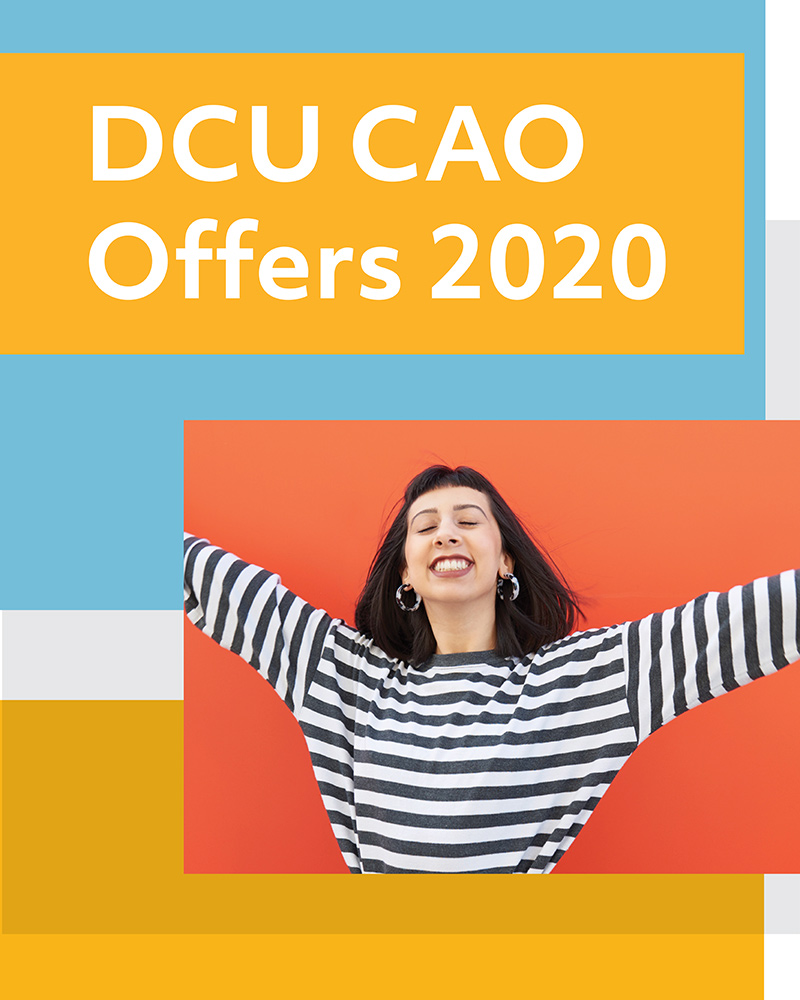 Congratulations on your DCU course offer!
We know that going to university is a big transition, so we have listed the steps you need to take from now until we welcome you in September.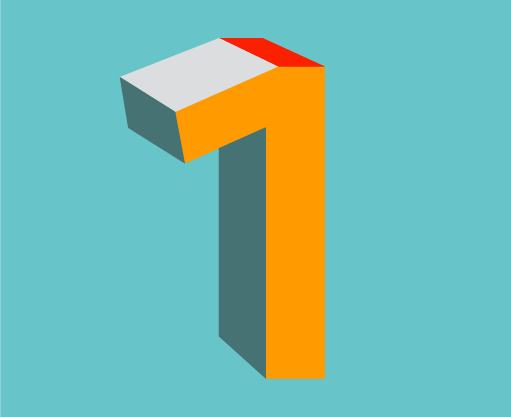 Accept Your Offer
CAO Applicants
Round two offers were released on 23 September. Applicants have until 12 noon on Friday to accept their offer at www.cao.ie
International and Direct Applicants
You should accept your offer as outlined in your offer letter. International students and direct applicants have been provided with information in their offer letters on how to accept a place on their chosen course.
FAQs
If you want to read more about studying in DCU in 2020/21, how you will get to know your peers, student supports, and the first-class student experience you can expect, please click here to read the Attending DCU: Academic Year 2020/2021 FAQs
To help you plan your year please check out DCU 2020/21 1st yr Indicative timetable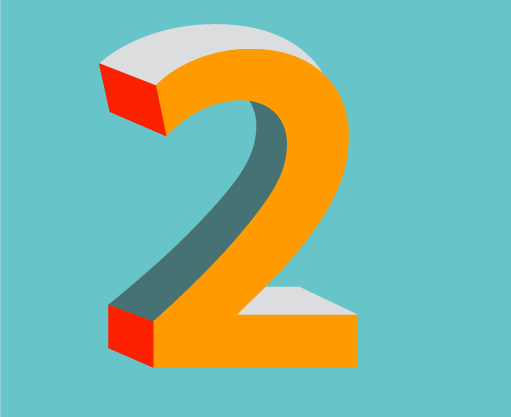 Welcome Information & My DCU
Receive Your Welcome Information & My DCU
After an offer has been accepted, you will receive log-in details by email to access DCU systems and your DCU email account. This information will also allow you to:
Register for your course and pay your fees when registration opens (see Step 3)
Access My DCU at Loop which will outline your student journey over the coming year, including information on orientation
Mature, QQI/FETAC, International and direct applicants that accept their offer by 30th August will receive their welcome information by email in early September.
Round 2 CAO students who have accepted their place will receive an email from registry by Monday 28th at the latest with details on username and registration. Registration will remain open for this cohort until Friday 2nd October.
All other categories of acceptances should receive their information by early October.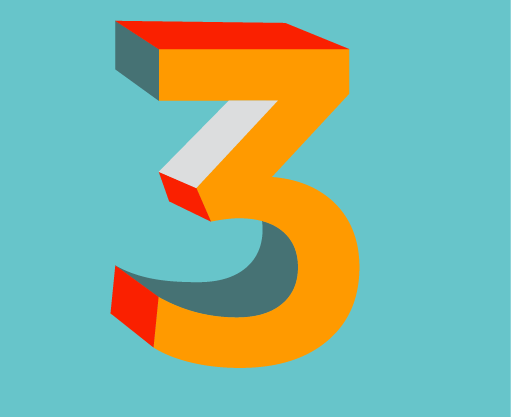 Register Online
Registration and Orientation
Before coming to DCU, you must register online for the modules on your course. Online registration opens for first year students on Thursday 17th September. You'll need the welcome information again from step 2 to register.

For guidance on the registration process, visit the Registration Information Page.

If you have a query in relation to online registration, please submit an online query.

Remember you can login to My DCU at Loop when you receive your log-on details to access your personalised orientation information and a full overview of events on and off campus that you can attend throughout the year. Login here.

Now that most of the serious work is done, you can start exploring all that DCU has to offer!

Accepting My Offer Queries

Registration Queries
Registration Queries
Registration will take place from 17th September for incoming first year students. Once you have accepted your offer, you will receive your log-in details by email to register for your course. During the registration process, you will be able to pay your fees, choose your modules and gain access to your My DCU page where you can learn more about the ongoing activities in the university.

If you are having difficulties registering, please click here to contact Registry Customer Support.

Fees Queries
Fees Queries
Fees should be paid as part of the online registration process, under step 1. At this point you can either pay your full fees for the year or pay half during registration and half in Semester 2.

If a third party is paying your fees, your need to ensure that you also register for your programme. They can call the DCU easypay number 01-2530219 to make the payment. They will need your student number and date of birth to hand.

If you have a SUSI grant, you are required to pay €43 together with your SUSI application number during the registration process.

If you are an EU applicant, 60% of total fee is required prior to registration, with 40% balance due by Friday 30th January 2021.

For non EU students, full fees are due to be paid prior to registration.

If you have any further questions relating to fees, please see our Fees FAQ or our Fees booklet for information. Alternatively, email fees@dcu.ie.

Accommodation Queries

Orientation and Support Queries
My DCU Orientation and Support Queries
You will be able to log in to My DCU at Loop as soon as you receive your username and password from registry. For CAO Round 1 applicants that will be from 17th September.

Once in My DCU at Loop you will have access to your personalised orientation and schedule. Here you will learn more about DCU, the facilities, clubs and societies and lots more.
Key Dates:
Get to Know DCU - Orientation Week 1
Online Orientation resources on My DCU are flexible, designed for you to work through at your own pace during this week. Some live workshops are taking place during 'Get to Know DCU - Orientation Week 1' beginning Monday, 21st September - these are optional. We've included a 'Guide' in Stage 3 to show you what's happening this week and what you can be working through each day. These sessions include talks from the SU and Clubs & Societies, and will be repeated throughout the next few weeks. Don't worry if the virtual room is full, you'll have the opportunity to link in again!
We strongly advise you to take part in the Active Consent workshops, so make sure you attend your Faculty workshop.
Programme Induction - Orientation Week 2
The week of Monday 28th Sept you will meet your programme team and other academic and professional support staff. Depending on your programme, this may be on campus/online or both
Contact student.support@dcu.ie if you have any questions.
Information for Parents & Guardians