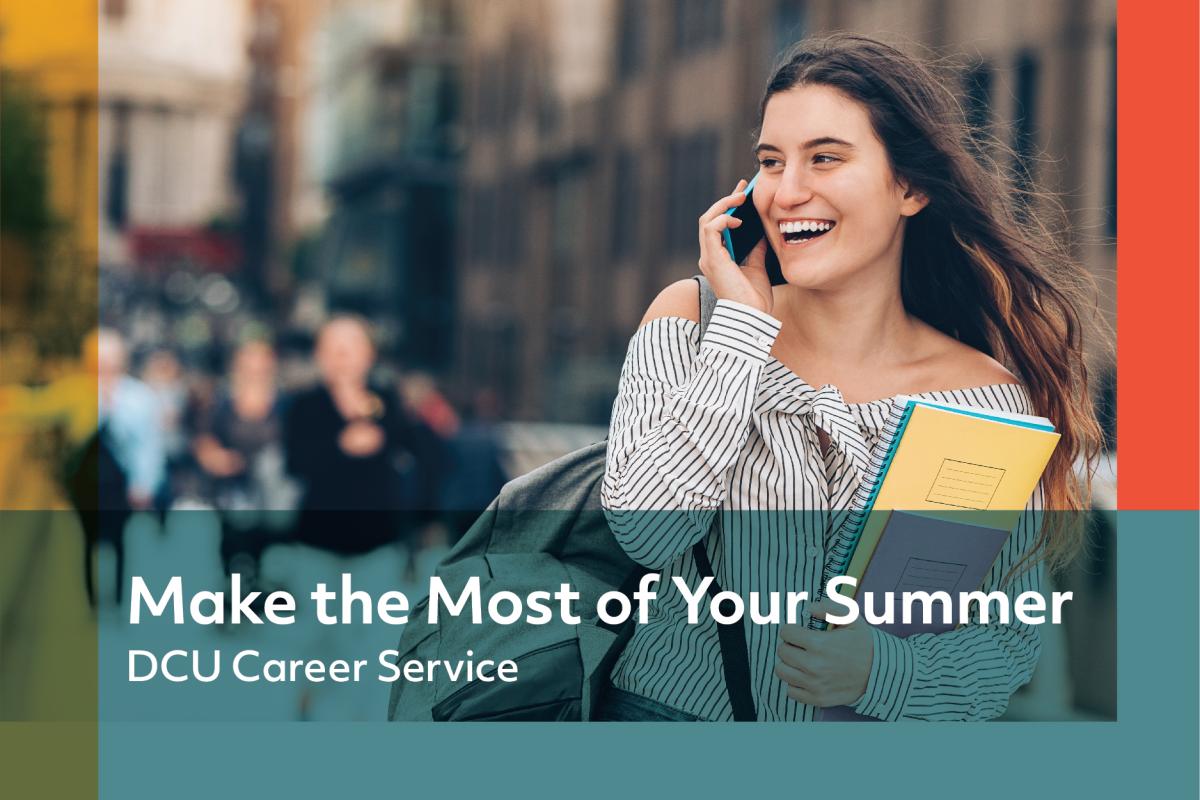 Make The Most Of Your Summer
to
Is registration required?
Yes
Free of charge or ticket price
Free of Charge
For more information contact
careers@dcu.ie
Get inspired to make the most of your Summer!
Every summer brings its own challenges and opportunities, particularly this year. But we know that DCU students love a challenge, so how will you make the most of your Summer this year?
 
In this live session we will be exploring lots of ideas and activities that you can undertake. By using your creativity and initiative you can gain valuable experiences and even boost your CV.
We want to inspire you to action so that you can make the most of your summer!
Registrations close at 10am on the morning of the event!