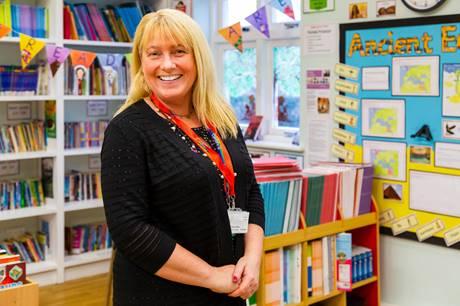 Get into Primary Teaching - PGCE Teacher Training in UK
to
Target Audience
All Welcome
Final Year students interested in Primary Teacher Training (PGCE) in the UK
Is registration required?
Yes
Free of charge or ticket price
Free of charge
For more information contact
enquirycentre@cumbria.ac.uk
Teaching is an amazing career. From great job and progression prospects to the power to inspire a whole generation, very few careers will offer you the sense of personal pride and satisfaction teaching can offer.
So, if you are passionate about making a difference and effecting positive change in the lives of others, then teaching is the career for you. 
The University of Cumbria is built on an exceptional legacy of education training spanning over 100 years. Our teacher training courses provide all you need to develop into a teacher who inspires young minds.
Highly rated by OFSTED as a provider of successful teachers
Our excellent partnerships with more than 2,000 schools in Lancashire, Cumbria, London, Scotland, Northern Ireland, and the Isle of Man enhance your placement and job prospects
A high number of our students get offered jobs from teaching placements
Academic tutors have worked as teachers and within education and know what it is like to be a professional teacher, so their first-hand experience will support your learning
Tutors are active researchers in education, so your learning will be up-to-date and fresh with the latest thinking, technologies, and practices
We have been inspiring teachers and educators through our training and professional development programmes for over 100 years, beginning with our founding institutions, St Martin's College in Lancaster and Charlotte Mason College in Ambleside. Most of our training programmes are heavily placement-based, supporting our students with first-hand experience from over 2,000 of our partners such as primary schools or in a more specialised environment, such as prisons or museums.