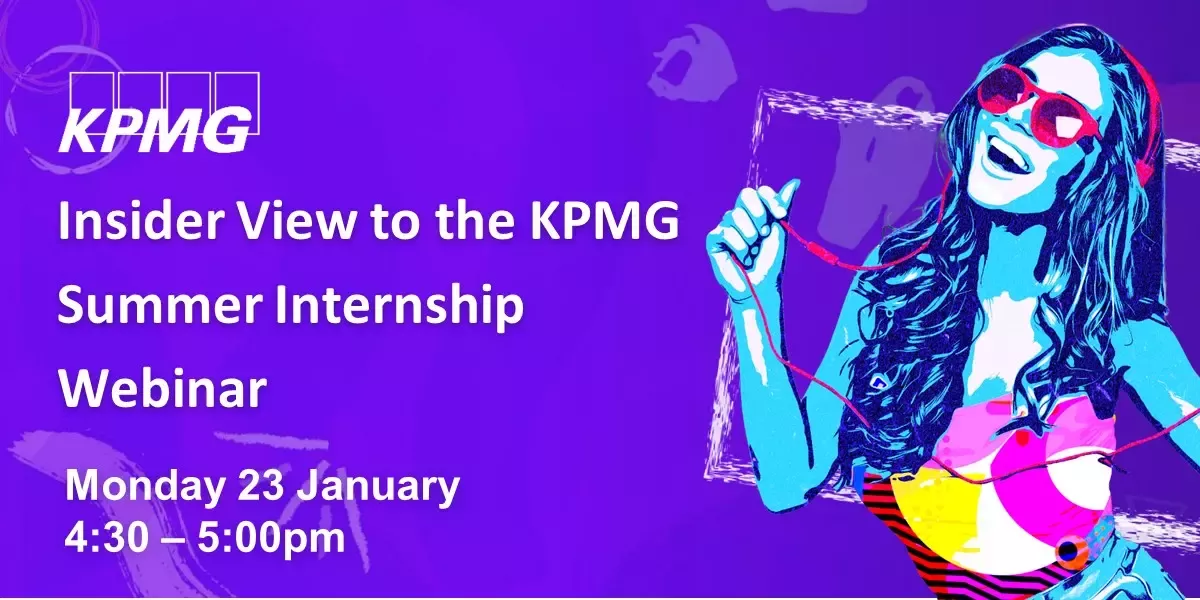 "Insider View to the KPMG Summer Internship" Webinar
to
Penultimate Year business and STEM students
Is registration required?
Yes
Want to know what a KPMG Summer Internship is really like? Join us at our "Insider View to the KPMG Summer Internship" webinar on 23 January from 4:30 to 5:00pm.
Hear first-hand from the KPMG Summer Intern class of 2021 to gain an insider's view into their experience and ask the questions you want to know about the Summer Internship Programme.