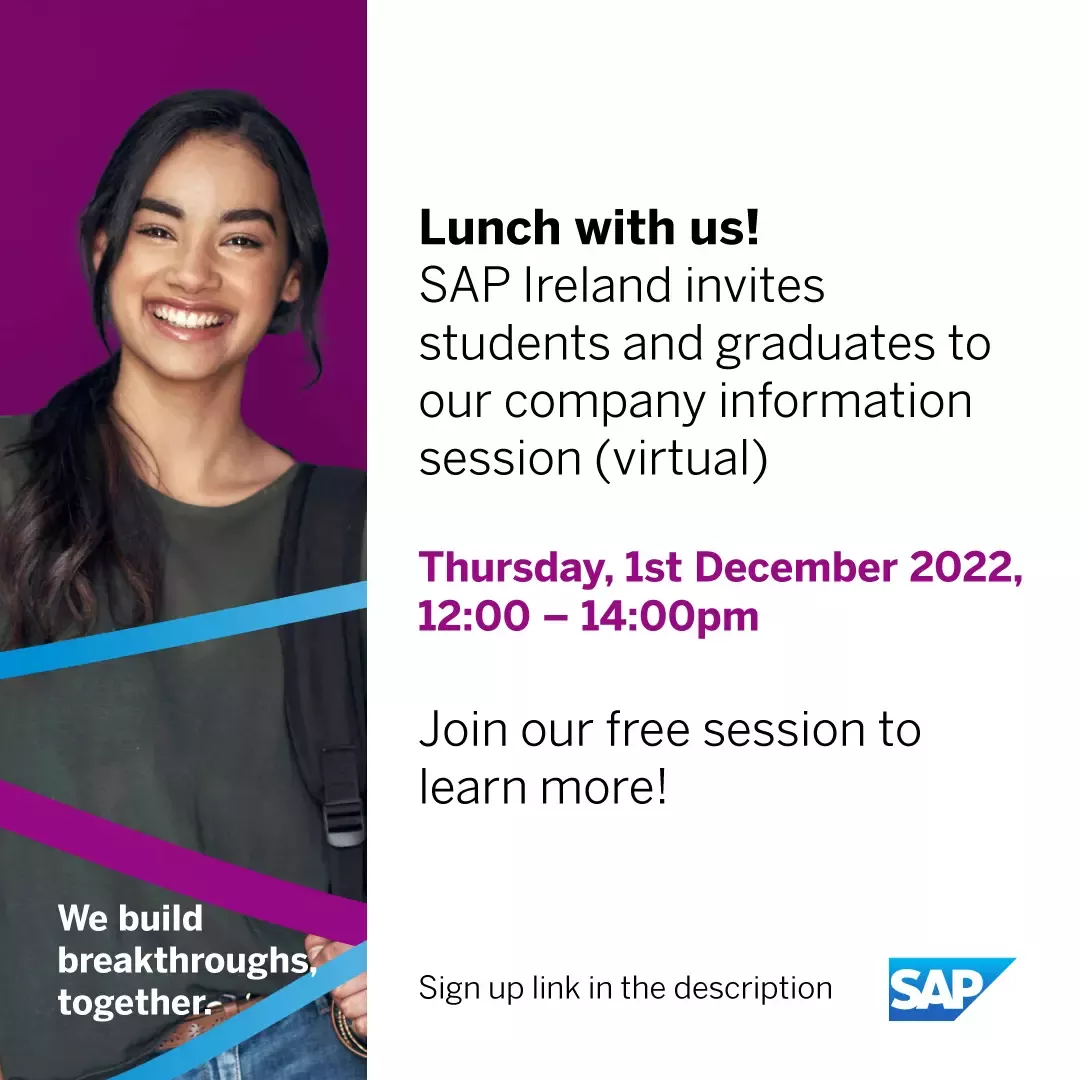 SAP Come Lunch with us! | Student & Graduate Virtual Event
to
Final Year students
Is registration required?
Yes
Are you ready to kick start your career?
Join us from 12pm - 2pm for our free virtual "Lunch with Us" information session to get first-hand insights into SAP Ireland and the career opportunities that we can offer you.
We want to share with you our culture, showcase our different lines of business and you will get to hear from our very own Early Talents.
Check out our session details below:
• Keynote – Discover how SAP are leading the way with an overview of our culture from our MD & HRD highlighting our "Pledge to Flex"
• Become one of SAP's future leaders and hear from our Center of Expertise (CoE) about opportunities for Early Talents
• Whistle Stop Tour – Overview of our Lines of Business in Ireland
• Q&A Session - Meet our panel of Early Talents and hear from them about their journey at SAP
So don't miss this opportunity - Register now for this info session dedicated to YOU!