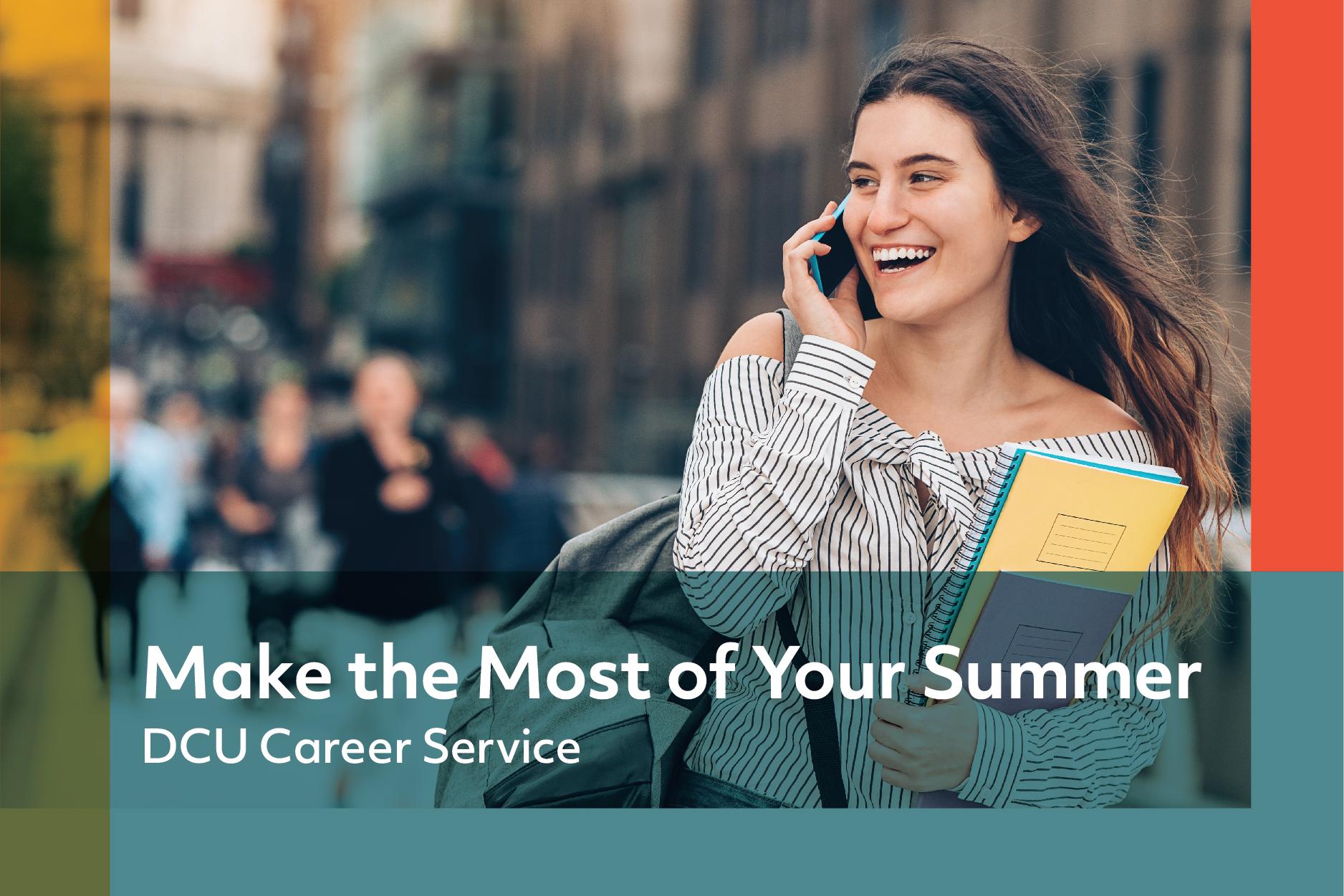 Get Inspired To Make The Most Of Your Summer
Make the most of your Summer 2021!
Every summer brings its own challenges and opportunities, particularly this year. But we know that DCU students love a challenge, so how will you make the most of your summer?
We have put together a wide range of themes to give you some ideas. Through our DCU Career Conversations podcast, we have also heard from DCU students about their experiences from last summer and how they rose to the challenge of Summer 2020.
Get your summer planning started with a variety of resources, including podcasts, videos and the recording of our 'Make the most of your summer' session. We have lots of ideas to help you use your creativity and initiative to gain valuable experiences and even boost your CV. We have also launched a competition with some great prizes!
So, why not set aside a little time to check out these topics, get inspired and get your Summer plans underway...
 
We hope this information helps you to make the most of Summer 2021.
Whatever plans you make, remember:
Keep note of your experiences and the skills you develop such as planning, time management, communication skills, teamwork, organisation skills etc. These are skills Employers will want to hear about.
 
Whatever activities you undertake, be sure to refer to HSE guidelines, be aware of any health & safety regulations and respect social distancing.
Take some time to do something you enjoy and have a good Summer!