Your Talent Pipeline
Our Campus, Your Talent Pipeline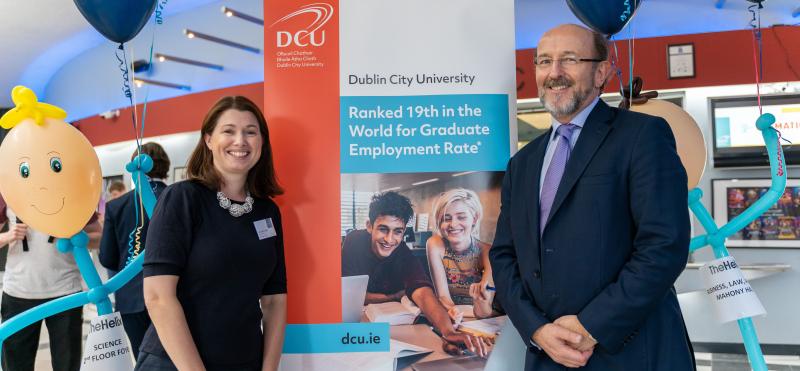 DCU is renowned for its commitment to innovation and entrepreneurship and its proactive engagement with the enterprise sector.
The Careers Service works with employers from all sectors. We offer a range of activities and services to help you connect with our students and graduates, including:
● Online Jobs Board
● Virtual Information Stands and Networking Events
● Online Skills Sessions and Webinars
● Interview Guest Spots on our Careers Conversations Podcast Series
● Annual Careers Fair
We can also help to promote Employer events such as Online Open Evenings and Webinars.
For more information, contact: careers@dcu.ie.
Please note: DCU Careers Service cannot promote events where alcohol is served. We are happy to promote off-campus events that take place in a professional setting.