Centre Members
Dr Eric Clinton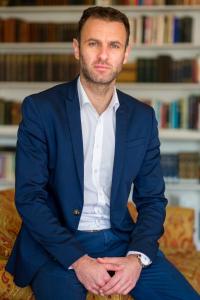 Director I e-mail: eric.clinton@dcu.ie I tel: +353 1 700 5747
Dr. Eric Clinton's research interests are concerned with strategic entrepreneurial practices in multi-generational family firms. In particular, seeking to understand how family firms can foster entrepreneurship across generations and thus improve their transgenerational potential. Dr. Clinton has published in leading journals such as the Strategic Entrepreneurship Journal, Family Relations, Entrepreneurship Research Journal and presented at leading international conferences such as the Academy of Management Conference, Strategic Management Society (SMS), Babson College Entrepreneurship Research Conference (BCERC), and the EIASM Family Firm Management Conference.
Prof Colm O'Gorman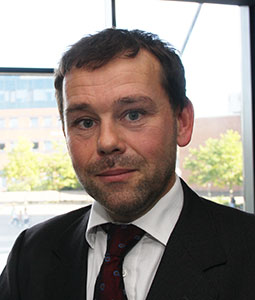 Professor of Entrepreneurship I e-mail: colm.ogorman@dcu.ie I tel: +353 1 700 6941
Colm O'Gorman is Professor of Entrepreneurship at Dublin City University Business School. His research focuses on entrepreneurship and on strategy in small and medium sized enterprises (SMEs). Specifically he has studied the growth strategies of SMEs, the nature of managerial work in high growth SMEs, mission statements in SMEs, and internationalisation processes in international new ventures, and in SMEs. He has explored the emergence of high-tech firms in the context of cluster dynamics, including a study of the factors that led to the rapid emergence of the software industry in Ireland during the 1990s. His research is published in leading international peer-reviewed journals, including Entrepreneurship & Regional Development, European Planning Studies, International Marketing Review, Journal of Small Business Management, Journal of Technology Transfer, Organizational Dynamics, R&D Management, Small Business Economics, and Venture Capital. He has completed several European Union funded research projects. He is co-author of the annual Global Entrepreneurship Monitor for Ireland.
Prof Maura McAdam
Director of Entrepreneurship I e-mail: maura.mcadam@dcu.ie I tel: +353 1 700 8447
Maura McAdam is Professor of Management and Director of Entrepreneurship at Dublin City University. Maura's research interests include gender, incubation, technology entrepreneurship and family business. Within these fields, Maura has presented her work on a national and international basis and her work has been published in top rated North American and UK journals including Entrepreneurship, Theory and Practice, R&D Management, Entrepreneurship and Regional Development, Journal of Small Business Management and Regional Studies. In addition, Maura has authored the book 'Female Entrepreneurship' with Routledge publishing. Maura has held Visiting Professor Positions at Massey University, New Zealand and Babson College, Boston and is currently a Visiting Professor at the University of Nottingham, UK. Maura is also on the editorial boards of leading UK and US journals such as the International Small Business Journal and Entrepreneurship, Theory and Practice. Find an interview with Maura here.
Dr Justin Craig
Adjunct Professor with DCU Centre for Family Business, Clinical Professor of Family Enterprise & Co-Director of the Center for Family Enterprises, Kellogg School of Management, Northwestern University, Illinois.
Justin's published research primarily focuses at the interface of individual and firm level entrepreneurialism. Research highlights include best paper awards at Academy of Management (AOM) (2011) (empirical paper award from the Entrepreneurship Division), International Family Enterprise Research Academy (IFERA) (2009) (best policy related paper), Babson Entrepreneurship Research Conference (BERC) (2005) (best family business paper) and Family Business Australia (FBA) (2001) as well as an Honorable Mention for the Best Unpublished Research Paper from the Family Firm Institute (FFI) (2007). Dr. Craig's research reflects that he is empathic to the challenges of entrepreneurial leaders charged with sustaining their ventures. To ensure his understanding, and therefore his research, is "practically relevant" he regularly facilitates training to family enterprises, their consultants and advisors in many countries including South Africa, Ireland, China, South Korea, United States, England, India, Finland, Dubai, New Zealand, and his home country Australia.
Dr Teresa Hogan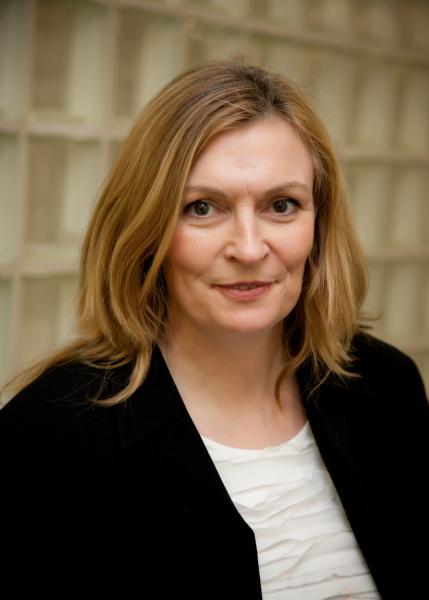 SME Finance | e.mail: teresa.hogan@dcu.ie. | tel: + 353 1 7008082
Teresa Hogan is a senior lecturer in Enterprise Development at DCU Business School. Her research interest lies in the financing of SMEs and focuses on: capital structure, working capital, venture capital, acquisitions and academic spin-offs. Teresa has published in finance, entrepreneurship and management journals including the Global Finance Journal, Venture Capital, Journal of Small Business Management International Small Business Journal and Journal of Technology Transfer. Current funded projects include: Irish Research Council (2013-2016) Measuring the Economic Returns to Investment in Innovation in Ireland. The Acquisition of High-Tech Start-Ups (2016-2020). She also serves as an Academic Advisor to Mazars.
Martina Brophy
Research Assistant I e-mail:martina.brophy5@mail.dcu.ie
Martina Brophy is a research assistant at the DCU Centre for Family Business. Martina completed a three year Journalism degree at DCU where she graduated in November 2014. Her writing experience is varied having contributed to both college and local newspapers as well as working as a news reporter at a daily national newspaper. Martina joined the CFB team in August 2014 to write case studies on family businesses. To date, Martina has co-authored a teaching case entitled "Teeling Whiskey Company: a tradition of family entrepreneurship and whiskey distilling". In 2015, the case was published in the International Journal of Entrepreneurship and Innovation.
Vanessa Diaz
PhD Research Scholar I e-mail:vanessa.diaz2@mail.dcu.ie
Vanessa Diaz is a PhD Scholar sponsored jointly by DCU Business School and the DCU Ryan Academy of Entrepreneurship. Vanessa's research lies at the intersection of Entrepreneurship and Family Business. Her thesis is focused on understanding what impacts the entrepreneurial behaviour of family firms analysing two fundamental family firm criterions , namely (1) long-term orientation (LTO) vision for the business and, (2) non-economic aspects of the firm that meet the family's affective needs. The study focuses on creating a greater understanding of the role that these two constructs play on the entrepreneurial orientation (EO) of multi-generational family firms and how family firms create new streams of wealth and value across different generations of the family.
Research interests: Strategic Entrepreneurship, Family Business, Long-term Orientation, Non-economic aspects, Entrepreneurial orientation.
Catherine Faherty
PhD Research Scholar I e-mail: catherine.faherty2@mail.dcu.ie
Catherine Faherty is a PhD research scholar with the DCU Centre for Family Business. Her research interests are primarily concerned with strategic entrepreneurial practices in multi-generational family firms. Catherine holds a Bachelor of Business Studies (BBS) degree from DCU, where she graduated in 2013. She is a member of the global STEP Project from Babson College, USA. The STEP (Successful Transgenerational Entrepreneurship Practices) Project is the first worldwide research initiative to focus on how the entrepreneurial and innovative mind-set within family businesses are passed from one generation to the next.
Philip O'Donnell
PhD Research Scholar I e-mail: philip.odonnell2@mail.dcu.ie
Since graduating in 2012 with an honours degree in Business Studies, Philip has worked at HSBC Securities Services Ireland and in the not-for-profit sector overseas, before joining the Centre as a research assistant in February 2014. Under the co-supervision of Dr Eric Clinton and Dr Colm O'Gorman, Philip is now in the early stages of a doctoral programme, in which he will assess how micro-enterprises in resource-deprived settings come to be, grow, and support development within the surrounding community.
Other associate investigators in the DCU Centre for Family Business are:
Dr Declan Curran, Economics
Research interests incude the empirics of economic growth across regions and within inducstry sectors, and the application of spatial econometric methods to these issues.
Dr Finian Buckley, Work & Organisational Psychology
Research interests include organisational psychology, innovation in SMEs, trust, learning and self-regulation, work motivation and management education.
Dr Brian Harney, Strategy and HR
Research interests include strategy and growth in SMEs, people management in smaller firms, enterprise education and university technology transfer.
Dr Caroline McMullan, Business Continuity Management
Research interests include business continuity management, crisis management and emergency management.
Dr Ruth Mattimoe, Management Accountancy
Research interests include business intelligence in owner-managed SME businesses, professional service firms and knowledge-intensive firms, business models and performance measurement.