DCU Centre for Climate & Society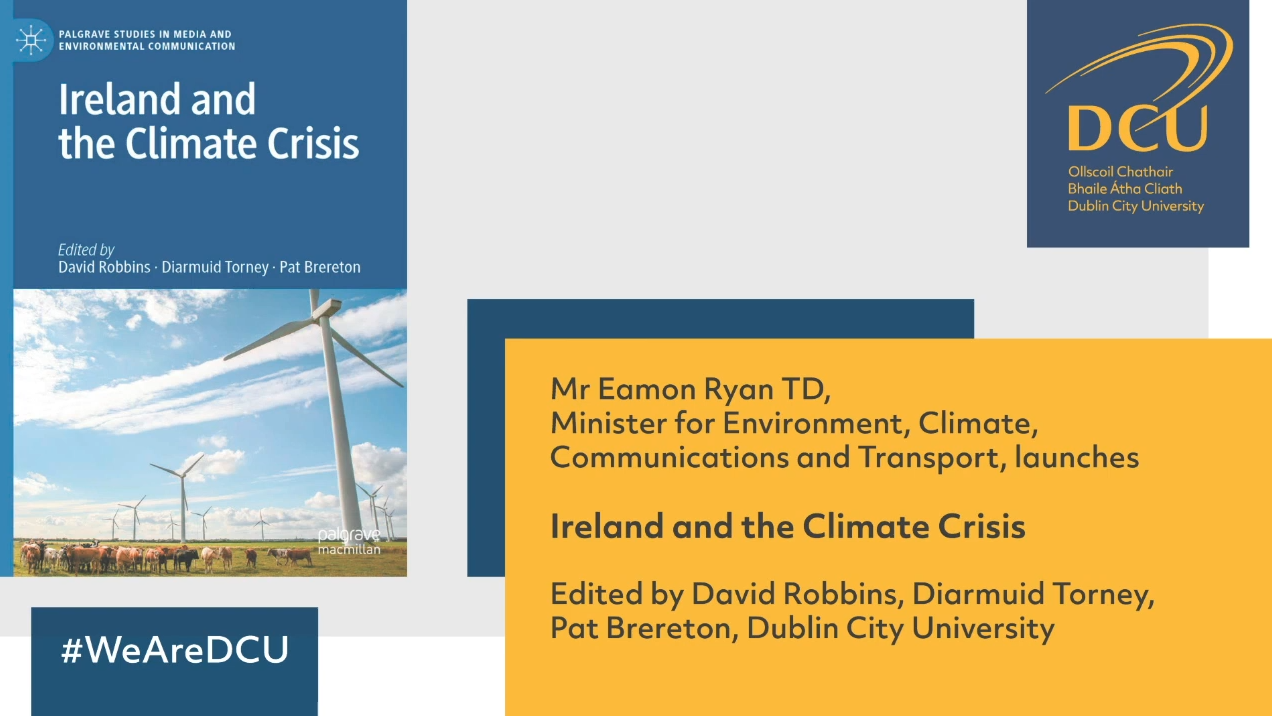 DCU Book Launch - Ireland and the Climate Crisis
Minister Eamon Ryan launches 'Ireland and the Climate Crisis'
The centre leadership team of Dr David Robbins, Dr Diarmuid Torney, and Prof Pat Brereton, were the editors of a new book examining Ireland's response to climate change across a range of societal arenas, such as politics, policy, media, education, civil society, and community activism.
The book - 'Ireland and the Climate Crisis' - was launched by the Minister for Climate Action, Transport, and Communications, Eamon Ryan TD. 
Other speakers at the launch included Prof Daire Keogh, President of DCU, Dr Tara Shine, a leading sustainability social entrepreneur with Change by Degrees, and Mary Foley, CEO of Eirgrid.
You can watch their contributions in the video below.