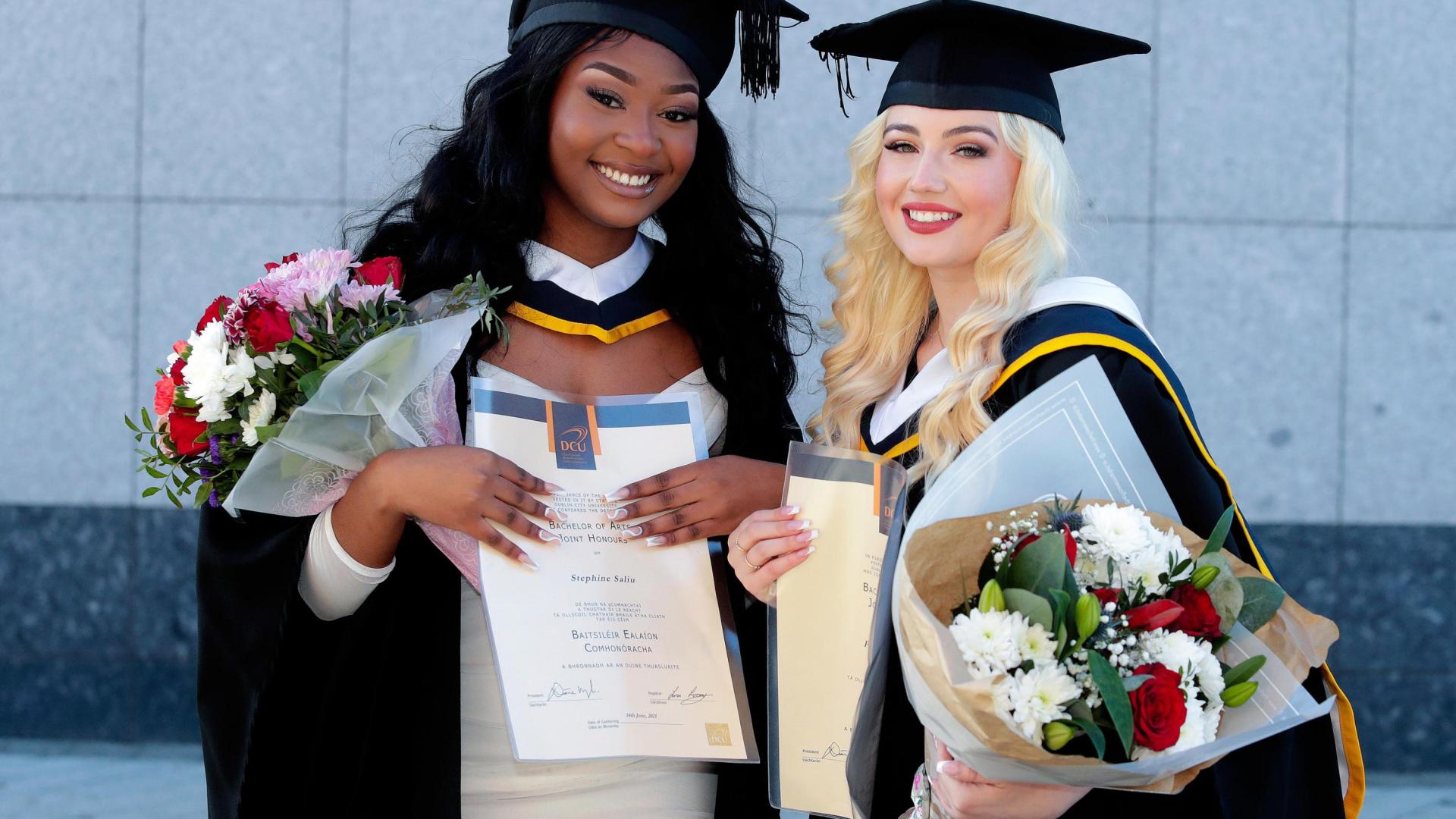 Autumn 2022 Graduation
to
Is registration required?
Yes
Free of charge or ticket price
Free of charge
Graduations are a huge milestone in the DCU journey - a culmination of years of hard work and an opportunity to celebrate your achievements with your classmates, friends and family.
The DCU Events team, together with our colleagues in Registry, manage your graduation celebration end to end, ensuring a lasting, memorable experience for all of our graduands.
The Autumn 2022 graduations take place on 24, 25, 26 and 27 October in the Helix on Glasnevin Campus. There are three ceremonies per day, taking place at 10am, 1.15pm and 4.30pm - check your DCU email account for a direct invite to your graduation. Please note, all graduands must be registered and seated 20 minutes before the ceremony start time. 
Consult our Autumn Graduation 2022 schedule to find out when your ceremony takes place. 
Graduations: An A-Z Guide
There are lots of important elements that go into your graduation day - from prebooking academic robes and arranging photographs to downloading your guest tickets and making sure you have enough time to get through registration before your ceremony begins. Please read through the guide below to help you start to plan your day. If you cannot find the information you are looking for in the guide below, please contact us on graduation@dcu.ie.