Primary Department
School of Communications
Role
Postdoctoral Researcher - FUJO
Work Area/Key Responsibilities
Research Project Staff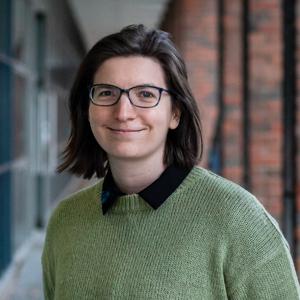 Personal Email Address
kirsty.park@dcu.ie
Academic biography
Kirsty Park is a post-doctoral researcher at the DCU Institute for Future Media, Democracy and Society (FuJo) and the Disinformation Lead for the European Digital Media Observatory (EDMO) Ireland hub.
She has contributed to a number of reports monitoring the EU Code of Practice on Disinformation on behalf of the BAI and worked on the PROVENANCE (H2020) project which empowers citizens to increase their media literacy through a personalised digital verification tool.
She also analyses the Irish data for the annual Digital News Report Ireland and worked on the research team evaluating the The Irish Citizens' Assembly on Gender (Irish Research Council).
Her work focuses on the intersection of political communications, disinformation and society. She has a PhD in Communications from Dublin City University and has taught theory and practice-based modules in DCU, TUD, UCD and DKIT.
Research interests
Disinformation, Platform Governance, Political Communication, Online Culture