Welcome to the School of Communications at Dublin City University!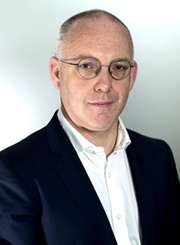 Prof. Kevin Rafter
Head of School
Ph: +353 1700 5220
E: kevin.rafter@dcu.ie
T: @DCU_SoC
School of Communications
Dublin City University
Glasnevin, Dublin 9
The School of Communications at DCU has an internationally recognised reputation for teaching and research excellence in media, communications and journalism.
Our staff includes leading academic scholars and experienced industry professionals. These professors produce innovative peer-reviewed and internationally ranked research, which is shared in a classroom environment with our students.
This research - and the external involvement of our staff - also helps shape policy decisions about the worlds of media, communications and journalism both in Ireland and internationally.
Our graduates hold senior industry positions working in print, broadcast and online media organisations, in public relations firms, for political parties and government, and in the corporate and non-governmental sectors. It is not difficult to look too far in the space of media, communications and journalism in Ireland to find a graduate of the School of Communications.
We regularly welcome our graduates back to DCU to deliver master classes and other presentations. In this way, the School provides a real world education for our current students.
With a tradition stretching back almost 40 years, today we are home to almost 1,000 students studying undergraduate and postgraduate degrees as well as undertaking doctoral research.
The School is also the location of a number of research projects/centres including the Institute for Future Media and Journalism (FuJo), the Media History Collection and Celsius, a science, technology, environment and medicine research group.