Community Knowledge Exchange
Can DCU help your organisation?
Are you involved in a community or voluntary organisation that wants to see an issue investigated by university researchers?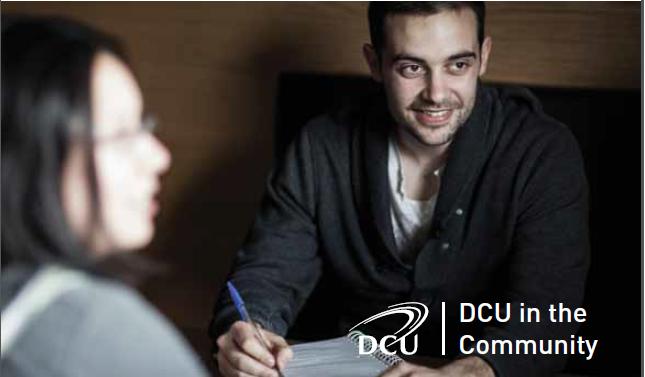 Dublin City University has established Community Knowledge Exchange to bring together social organisations and researchers around topics of common interest.
Community Knowledge Exchange is now seeking proposals and requests from community and voluntary organisations for research they wish to see done at the university.
These proposals may concern issues of, for example, environmental management, planning, public health, legal, economic or financial analysis, advocacy or communication strategy, or others where deeper and more formal investigation could help the group or community.
The university has appointed a community knowledge broker to help interest groups and community organisations formulate their issues as topics for research by students under academic supervision.
The community knowledge broker will identify potential supervisors and facilitate dialogue between them and the external group(s).
Send your request or proposal for research assistance from DCU by completing this online proposals and requests form.
DCU in the Community actively supports this community based research initiative so if you would like support with putting your idea or question into 'research language' you're welcome to drop into the DCU in the Community centre on Shangan Road in Ballymun
For more information, or to discuss a possible issue for research, contact knowledgebroker@dcu.ie