Community Knowledge Exchange: Why is DCU doing this?
DCU is committed under its Civic Engagement plan to "share knowledge through a sustainable university-community dialogue based on the principle of exchange and mutual learning". DCU staff and students are involved in community-linked projects as part of curricular and extra-curricular teaching, learning and research.
Community Knowledge Exchange aims to deepen this engagement by facilitating local communities, non-governmental organisations, social enterprises and other not-for-profit groups to bring issues to DCU for investigation.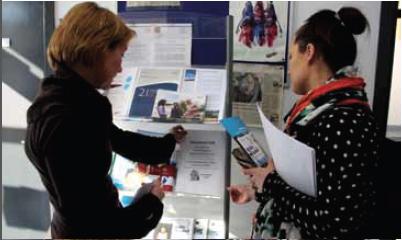 DCU is linked with a wide international network of groups that undertake work of this kind through an EU-funded project, PERARES (Public Engagement with Research, Research Engagement with Society), running from 2010 to 2014. This project is, among other things, assisting new community-based research units across Europe.
In some countries, these units are called "science shops", where the "science" involved is as often social science as it is life or physical sciences. These units carry out projects across a wide range of disciplines, providing policy advice, research results, improved processes, prototype products or services at little or no cost. Typically, the work is done by students who can work on these topics as part of their dissertations.
DCU undertook a pilot science shop project with European Commission support, New Communities and Mental Health in Ireland: a Needs Analysis, in partnership with Cairde, an NGO working in this field.
In establishing Community Knowledge Exchange the university is seeking to extend these precedents across the university and to reach out to a bigger number and wider diversity of community and voluntary organisations.