ECHA 2018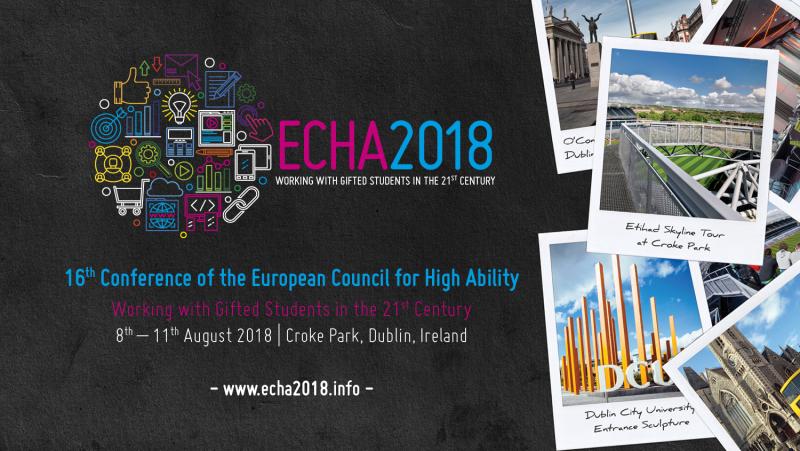 16th Conference of the European Council for High Ability
Working with Gifted Students in the 21st Century
8th – 11th August 2018 | Croke Park, Dublin, Ireland
On behalf of The Centre for Talented Youth, Ireland, we would like to invite you to the 16th Conference of the European Council for High Ability to be held in Dublin in August 2018. This event is intended to be an exceptional networking opportunity for educators, researchers, psychologists, teachers, parents and the highly able themselves to promote the exchange of information among people interested in this field. Stay up to date with ECHA 2018 and register for the conference via the website at echa2018.info.
CTYI One Day Conferences
Our annual one day conference is held in DCU and is aimed at parents, and teachers of gifted children; as well as researchers interested in gifted education. Each year there is a host of national and international experts discussing a variety aspects of gifted education and psychology. These conferences are a good opportunity to catch up and network with other people interested in this area. Our next conference is in the planning stages but you can find previous conferece slideshows below.
CTYI Conference 2017 - Saturday, 25th November
CTYI is delighted to welcome teachers, parents and anyone with an interest in gifted education to this year's conference! Details on this year's programme and registration can be found below. Please note there is no charge to attend this year's conference.
Presentations: