Centre for Talented Youth, Ireland
The Centre for Talented Youth, Ireland - Summer Programmes
The Centre for Talented Youth, Ireland
Summer Programmes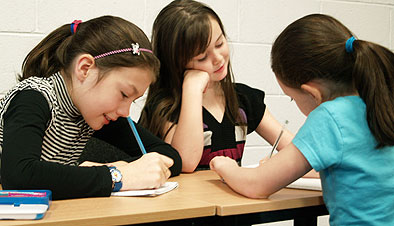 The younger student CTYI summer programme runs over a 5 week period in the months of June and July. The summer courses run over 5 consecutive days (Monday-Friday), with each course being assigned to the morning or afternoon. Courses consist of a pair of subjects for that half day period. For example a Chemistry and Experimental Physics course may consist of:
9.45am to 11.15am – Chemistry
11.30am to 1.00pm – Experimental Physics
Programmes for 8-12 year olds run over 3 ¼ hours, while those for 6-7 year olds run over 2 ¼ hours.