DCU Staff Book Club - January to April 23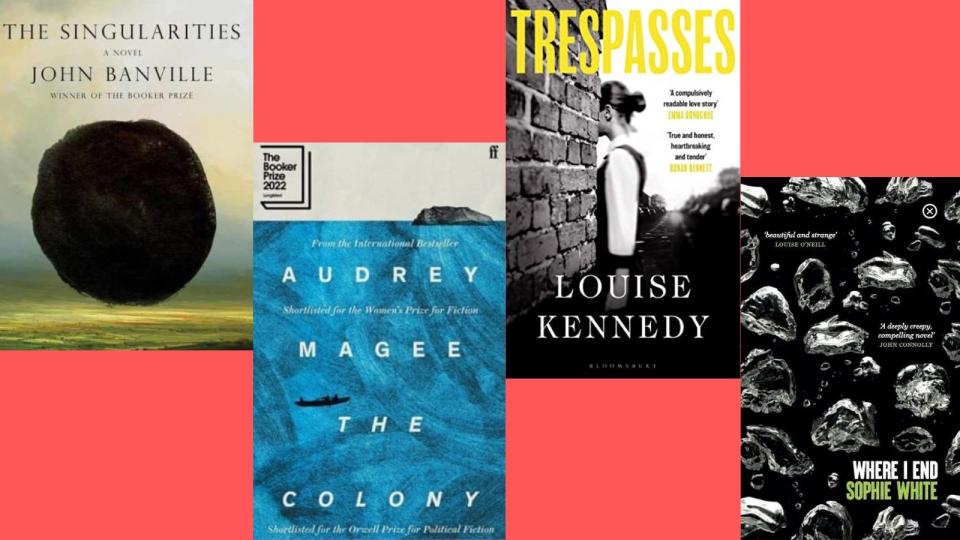 Connect with the DCU community through the love of reading! 
DCU will continue its popular staff book club next semester. This is the fifth book club season and what a fantastic programme there is in store. The format of the book club meeting will continue in-person across various locations on campus. Staff get an opportunity to engage in a Q&A with guests as part of these moderated events. 
As always there is no cost to join or attend, all you need are the books. Whether you borrow a copy from the library, buy your own print copy, download to your tablet, or download it on Audible, the format is up to you! The programme is developed by DCU Cultural Arts Office in partnership with DCU Library. 
The Programme
Book in January: Singularities by John Banville
Book Club Event with John Banville, moderated by Prof. Derek Hand, Dean of Humanities and Sciences
When: Thursday, January 26th, 18:30
Venue: The President's Lounge, 1838, Albert College, Glasnevin campus
To book: https://bit.ly/3HfbcoX
Book in February: The Colony by Audrey Magee
Book Club Event with Audrey Magee, moderated by Dr. Caoimhe NicLochlainn, Assistant Professor at Fiontar & Scoil na Gaeilge
When:  Thursday, February 23rd, 18:30
Venue: Woodlock Hall Library, All Hallows campus
To book: https://bit.ly/3QaAffb
Book in March: Trespasses by Louise Kennedy
Book Club Event with Louise Kennedy, moderated by Dr. Darren Murphy, Assistant Professor at DCU School of English
When: Thursday, March 23rd, 18:30
Venue: Belvedere Library, St. Patrick's campus
To book: https://bit.ly/3Gi7yIN
Book in April: Where I End by Sophie White
Book Club Event with Sophie White, moderated by Dr. Ellen Howley, Assistant Professor at DCU School of English
When: Thursday, April 27th, 18:30
Venue: tbc
To book: https://bit.ly/3VYNzo9
Information on the books and writers featured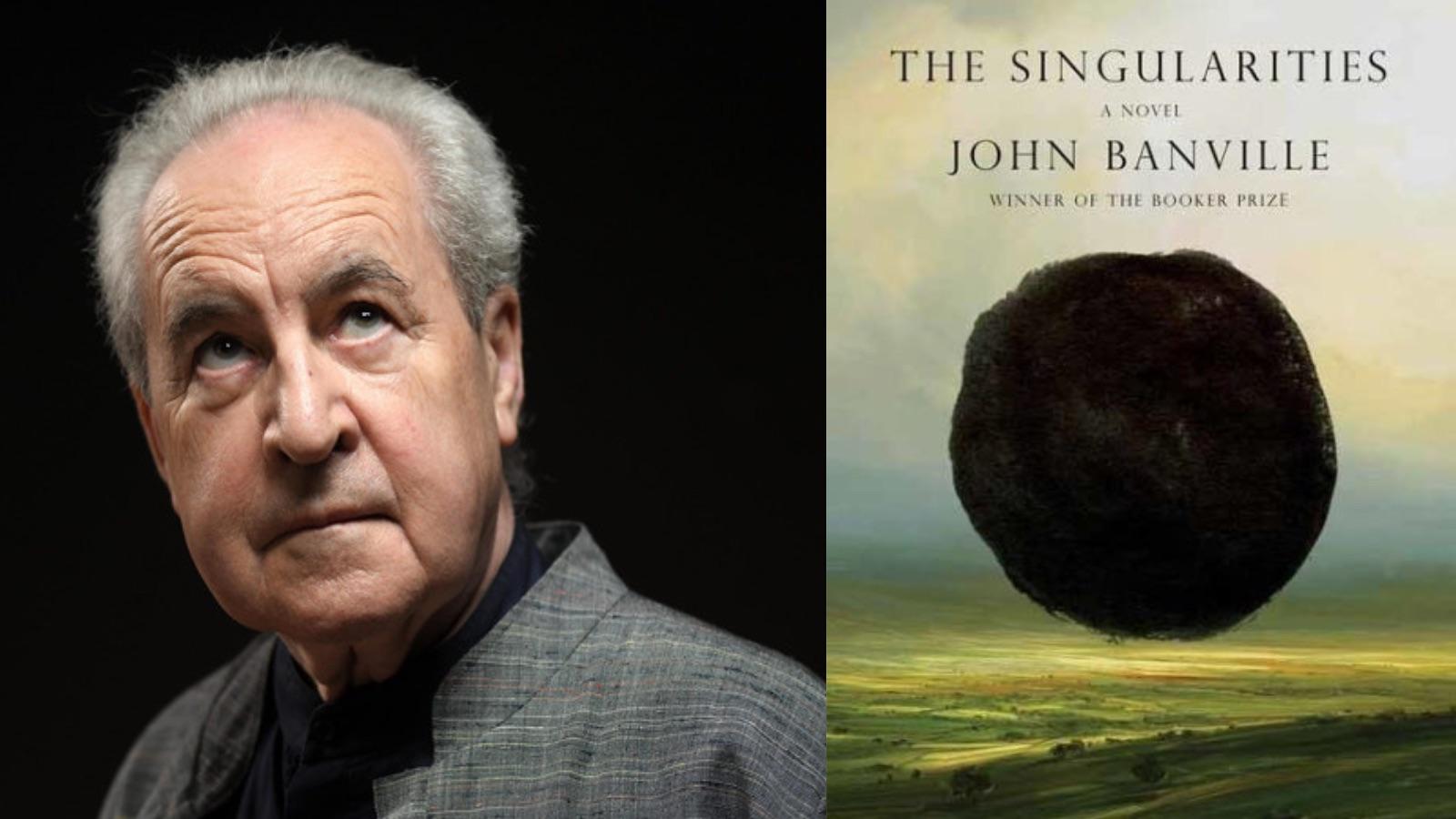 Book in January - Singularities by John Banville
From the revered Booker Prize-winning author comes a playful, multilayered novel of nostalgia, life and death, and quantum theory, which opens with the return of one of his most celebrated characters as he is released from prison. A man with a borrowed name steps from a flashy red sports car—also borrowed—onto the estate of his youth. But all is not as it seems. There is a new family living in the drafty old house: the Godleys, descendants of the late, world-famous scientist Adam Godley, whose theory of existence threw the universe into chaos. And this mystery man, who has just completed a prison sentence, feels as if time has stopped, or was torn, or was opened in new and strange ways. He must now vie with the idiosyncratic Godley family, with their harried housekeeper who becomes his landlady, with the recently commissioned biographer of Godley Sr., and with a wealthy and beautiful woman from his past who comes bearing an unusual request.
"A triumphant piece of writing…Prose of such luscious elegance…Exhilarating." —The New York Times Book Review
About the Author
John Banville, the author of seventeen novels, has been the recipient of the Man Booker Prize, the James Tait Black Memorial Prize, the Guardian Fiction Award, the Franz Kafka Prize, a Lannan Literary Award for Fiction, and the Prince of Asturias Award for Literature. He lives in Dublin.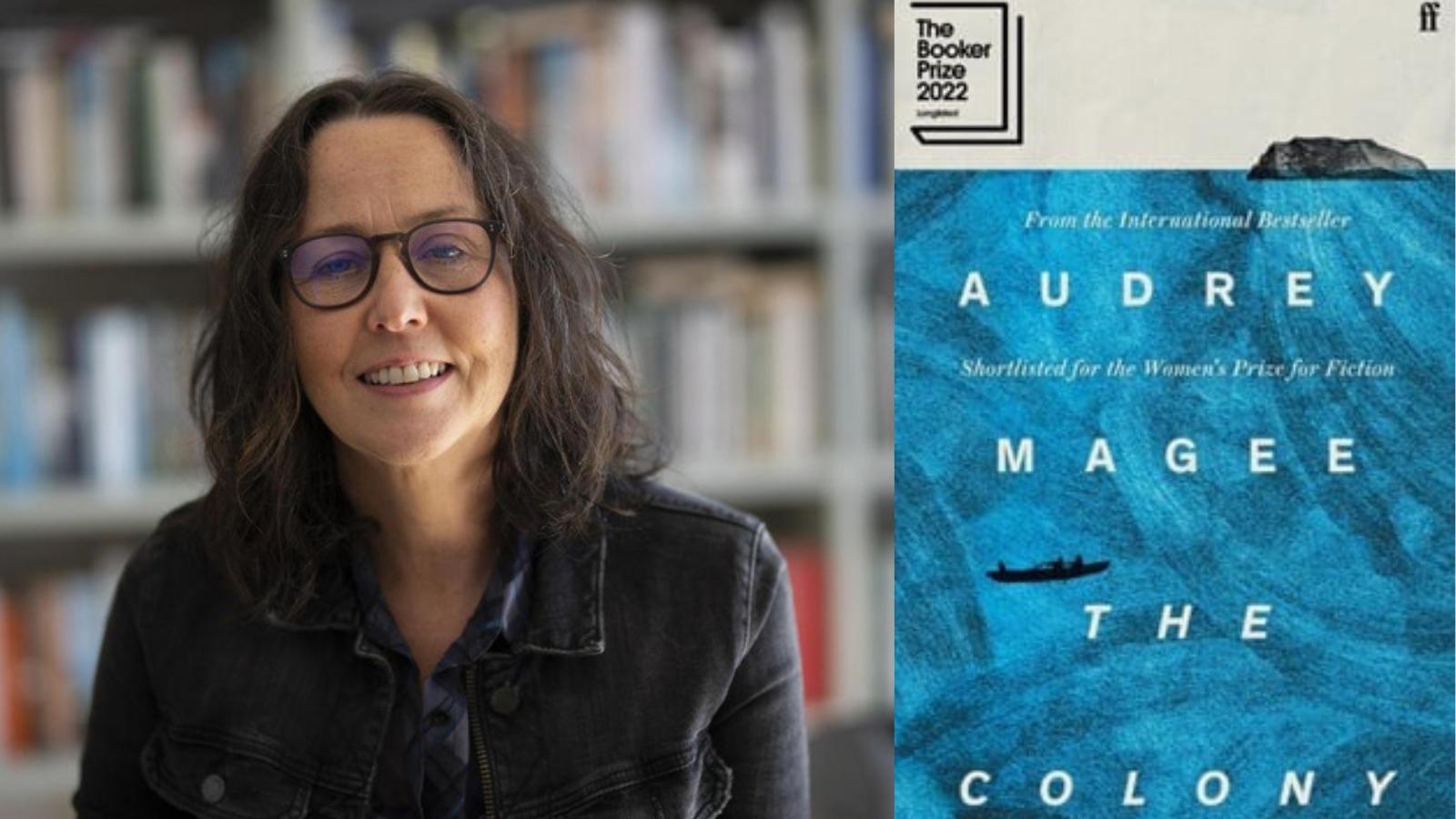 Book in February - The Colony by Audrey Magee
Tells the story of two mismatched men who arrive on a remote Irish island, one to paint it, the other to record its speech. Lloyd is an English artist who has travelled to the island to paint its cliffs according to his own vision, a vision which he also imposes on the locals. Masson is a French linguist who has a mission to rescue and revitalise the Irish language, whether or not the islanders want him to. Both men are destined to clash with unforeseeable consequences. Audrey Magee's second novel, The Colony, tackles questions of identity, art and power. Longlisted for the Booker Prize 2022, the subtle beauties of her prose have been compared to the work of Colm Tóibín and Anne Enright.
"It makes an ultimately satisfying shape in the mind, and creates a mood that lingers discomfitingly after the final page is turned."– The Guardian
About the Author
Audrey Magee worked for twelve years as a journalist and has written for, among others, The Times, The Irish Times, the Observer and the Guardian. She studied German and French at University College Dublin and journalism at Dublin City University. Her first novel, The Undertaking, was shortlisted for the Women's Prize for Fiction, for France's Festival du Premier Roman and for the Irish Book Awards. It was also nominated for the Dublin Literary Award and the Water Scott Prize for Historical Fiction. She lives in Wicklow.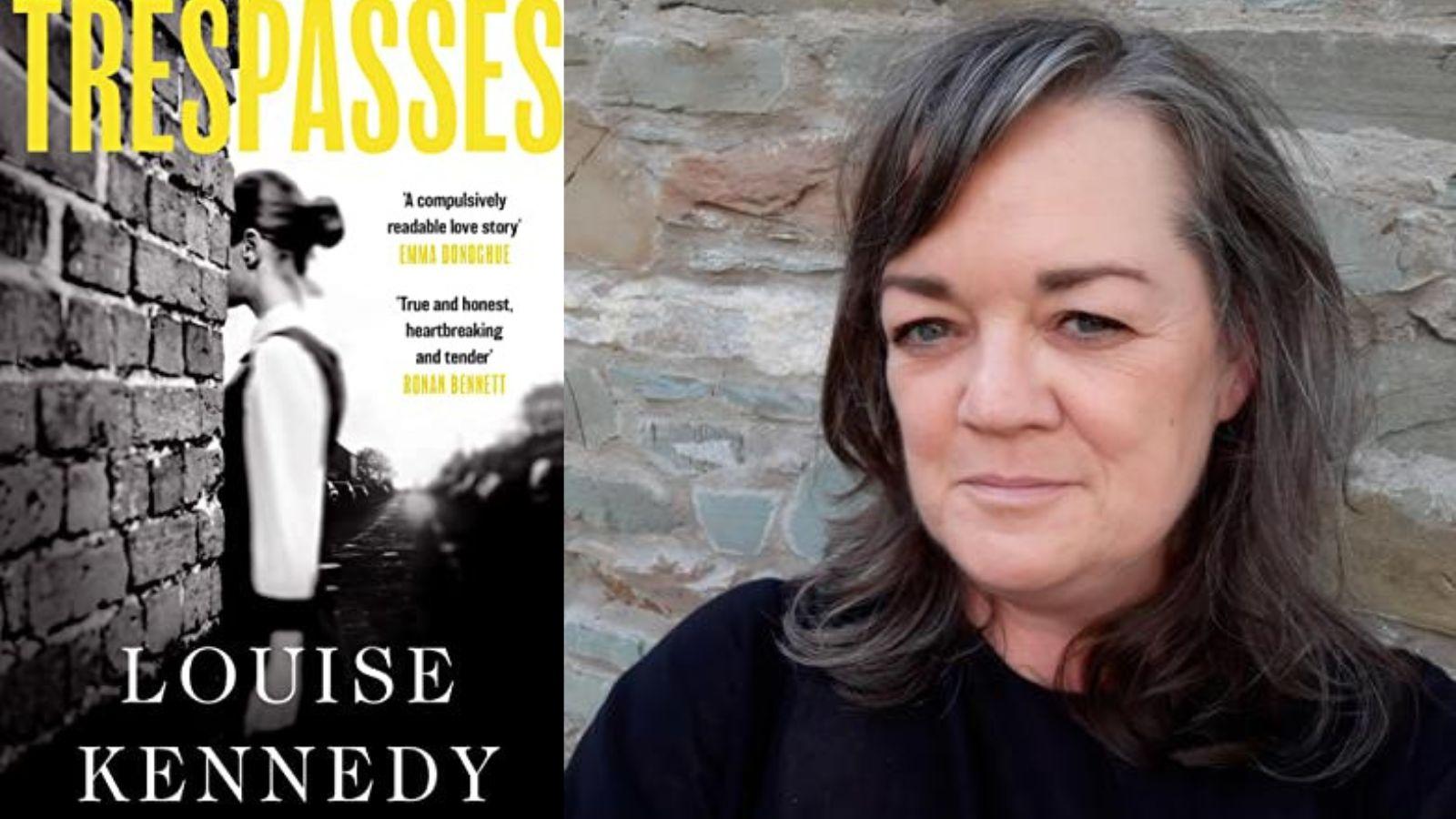 Book in March - Trespasses by Louise Kennedy
Winner of the Novel of the Year Award at the An Post Book Awards in 2022. Set in Northern Ireland during the Troubles, a shattering novel about a young woman caught between allegiance to community and a dangerous passion. Amid daily reports of violence, Cushla lives a quiet life with her mother in a small town near Belfast. By day she teaches at a parochial school; at night she fills in at her family's pub . There she meets Michael Agnew, a barrister who's made a name for himself defending IRA members. Against her better judgement - Michael is not only Protestant but older, and married - Cushla lets herself get drawn in by him and his sophisticated world, and an affair ignites. Then the father of a student is savagely beaten, setting in motion a chain reaction that will threaten everything, and everyone Cushla most wants to protect. As tender as it is unflinching, Trespasses is a heart-pounding, heart-rending drama of thwarted love and irreconcilable loyalties, in a place what you come from seems to count more than what you do, or whom you cherish.
"Brilliant, Beautiful, Heartbreaking." - New York Time Book Review
About the Author
Louise Kennedy grew up in Holywood, Co. Down. Trespasses is her first novel. She is also the author of a collection of short stories, The End of the World Is a Cul de Sac. She has written for the Guardian, the Irish Times, and BBC Radio 4. Before becoming a writer, she worked as a chef for almost thirty years. She lives in Sligo, Ireland.
Book in April -  Where I End by Sophie White
My mother.
At night, my mother creaks. The house creaks along with her. Through our thin shared wall, I can hear the makings of my mother gurgle through her body just like the water in the walls of the house…
Teenager Aoileann has never left the island. Her silent, bed-bound mother is the survivor of a private disaster no one will speak about. Aoileann desperately wants a family, and when Rachel and her newborn son move to the island, Aoileann finds a focus for her relentless love. A novel about being bound by the blood knot of family, Ringu meets Ian McEwan's Enduring Love in Sophie White's thrilling horror debut.
"Exquisite and disturbing, brutish and beautifully crafted." - Irish Times
About the Author
Sophie White is a writer and podcaster from Dublin. Her first four books, Recipes for a Nervous Breakdown, Filter This, Unfiltered and The Snag List , have been bestsellers and award nominees, and have been described by Marian Keyes as 'such fun – gas, clever stuff', by Louise O'Neill as 'compulsively readable'. Her fifth book, the bestselling memoir Corpsing: My Body and Other Horror Shows (Tramp Press, 2021), was shortlisted for an Irish Book Award and the Michel Déon Prize for non-fiction. Sophie writes a weekly column 'Nobody Tells You' for the Sunday Independent LIFE magazine and she has been nominated for Journalist of the Year at the Irish Magazine Awards, Columnist of the Year at the Irish Newspaper Awards and for a Special Recognition Award at the Headline Mental Health Media Awards. TV adaptations of her first two novels are in development and she is co-host of the chart-topping comedy podcasts Mother of Pod and The Creep Dive