Facilities: High Performance | DCU Sport
High Performance Centre
Our state of the art High Performance Centre is designed to assist and develop elite athletes in all aspects of training. Our High Performance Centre has been developed to provide world class facilities and coaching to elite athletes in a broad range of sporting disciplines, from the elite with IRFU Womens 7's Squad, International Rules, Dublin GAA, Cricket Ireland, Athletics Ireland, Triathlon Ireland, DCU Mercy/Saints Basketball and Tennis Ireland to the collegiate level with DCU GAA Academy, DCU Athletics Academy, DCU Rugby, DCU Olympic Weightlifting, DCU Soccer & DCU Multi Discipline Scholarship Athletes.
High Performance Centre - Facilities
Our High Performance Gym is equipped with:
- 5 Olympic lifting platforms,
- 5 Full Heavy Duty Custom Built Squat Racks with full Olympic plates and Barbell/Hexbar sets for each
- Special Use Barbells from 10-20kg
- Dual Assisted Cable Machine
- Multiple Use Adjustable Benches
- Dumbbells range from 5-60kg
- Plyometric boxes 30-80cm
- Additionally we have swiss balls; medicine balls; kettlebells; suspension straps and assistance equipment such as foam rollers; trigger point balls, massage sticks, skipping ropes & resistance band range.
Our Conditioning equipment range is as follows: Concept2 Rowers x3; Body Bike Connect x 3; WattBike Pro x1; Battling Ropes x2; Prowler; Farmers Walk Bars; Sleds & Large Tyre.
Adjacent to our High Performance Centre is our 80m Sprint Track; Long Jump Area; Throws Net; High Jump Area & Conditioning Area.
We also cater for Sport Related Seminars/Pre-Post Match Team Analysis Sessions in our dedicated room.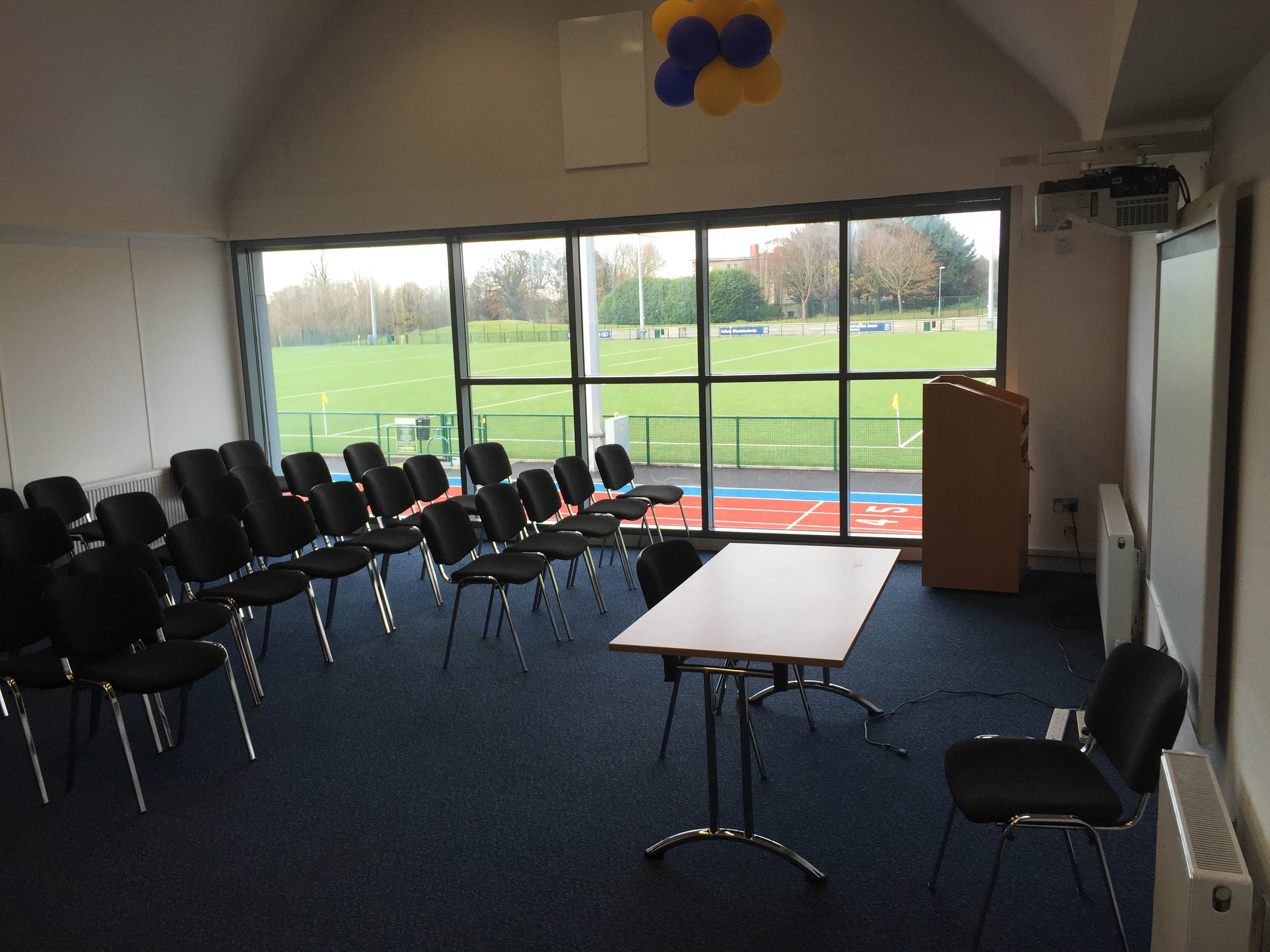 Top Class Coaching and Sport Science Support
DCU Sport is acutely aware of the needs of the 21st Century athlete/squad which is evident from the coaching and sport science support provided by its staff. Athletes and coaches can receive individual or group sessions from qualified & experienced Strength & Conditioning Coach to deal with issues such as fitness testing (analysis & interpretation), strength & conditioning sessions, nutrition, hydration, recovery methods, injury rehab, competition preparation, sleep strategies, travel planning and acclimatisation concerns.
For further information please contact our DCU Sports Campus Manager, Fergal Smyth.
Email: fergal.smyth@dcu.ie