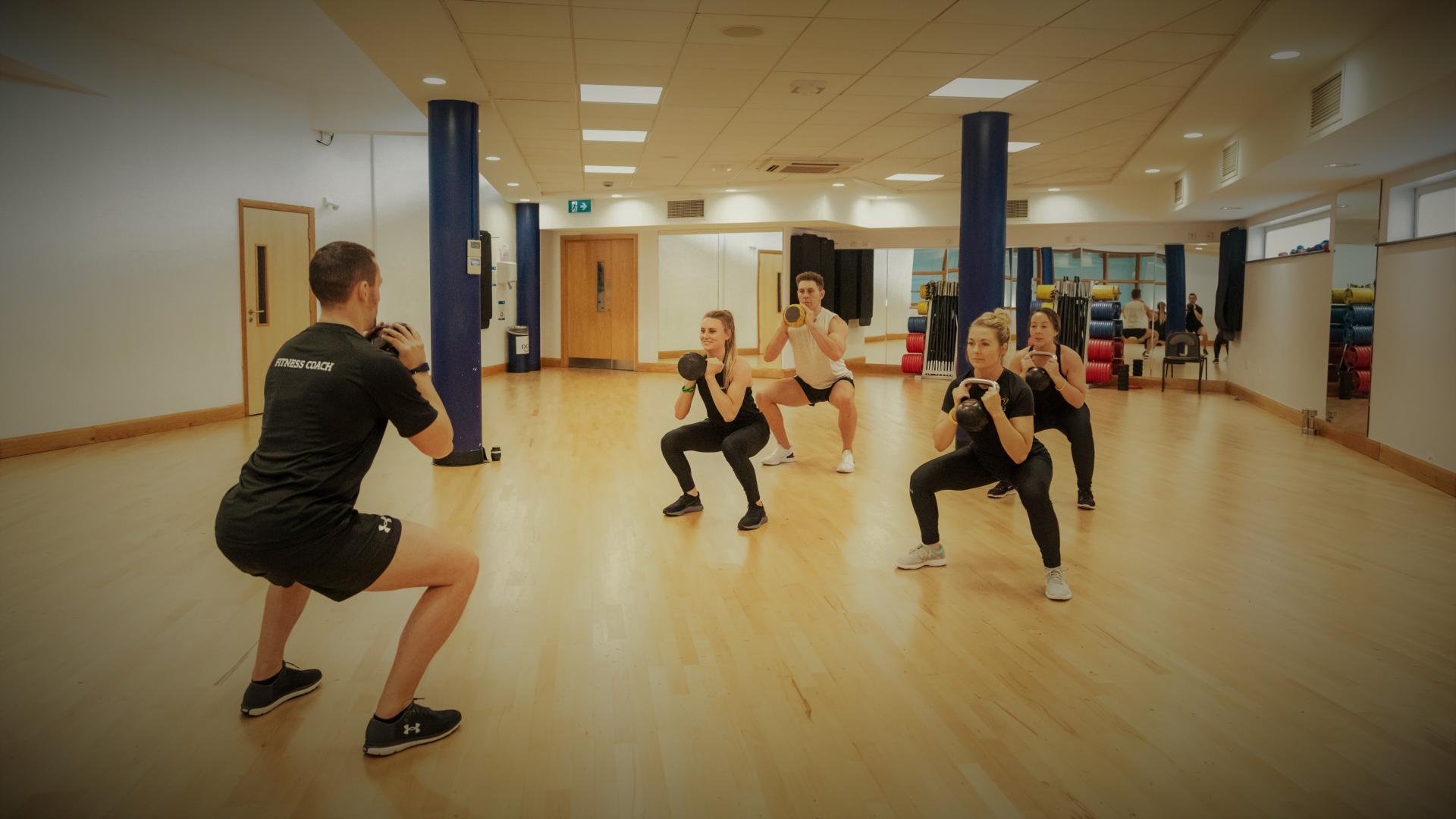 Reopening of DCU Sport!
DCU Sport is reopeing on July 13th 2020!
We are delighted to annouce that DCU Sport is finally returning and is reopening on July 13th 2020! It has been a long 4 months since we unfotunately had to close our doors due to the arrival of the Covid-19 virus. Our staff have been working extremely hard over the past few months to make your return to DCU Sport as easy and as safe as possible. While all our lives have adjusted to a new kind of normal in many aspects, we have a just few more updates or changes for you to include! We ask that you read the information below carefully before returning to DCU Sport on or after Monday, July 13th.
Access
ALL access to our facility going forward will need to be pre-booked using our online booking system. To access this site click here. You should find a "Member's Health Declaration Form" on this page, that will need to be filled in before each booking you make. Once you have submitted the form, you will be brought to the login page of our online booking website, this will require a username (email address) and password (4 digit pin number). Please contact sports.complex@dcu.ie if you need to retrieve your username and password. Each of our available facilities will be bookable through this site.
Arrival
The Ballymun entrance is now pedestrian access. Parking will remain as normal around the back of the sports complex in our upper or underground level carparks.
Please arrive only 5 minutes early for your pre-booked sessions and we would ask that you use the contactless hand santizer despencer on the wall beside the main door before approaching reception.
Each bookee will need to scan their band on the black fob available at reception to record their attendance before commencing their session.
Only those with "Pool Sessions" booked will have access to the changing rooms and lockers through the turnstiles beside the reception desk.
All other bookees will gain access through the tunrstile across from reception, up the steps.
We would advise that you only arrive with items necessary for your training needs as changing and locker facilities will not be available. Toilet facilities will be available in our Sports Side corridor.
Opening Hours
We have updated opening hours.
Monday: 7am-9pm
Tuesday: 7am-9pm
Wednesday: 7am-9pm
Thursday: 7am-9pm
Friday: 7am-3pm
Saturday & Bank Holidays: 8am-4pm
Sunday: Closed
For health and safety reasons we will have periods during each day where we will close the facility to carry out deep cleaning. We will have 5 sessions available to book each day. After each session our facility will close for 30 minutes to allow us to deep clean before the next session begins. Bookees have the entirety of these session durations to arrive, train and vacate the building. Pool sessions will consist of 45 minutes swim time and 15 minutes to shower, change and vacate the facility. We would appreciate strict adherence to this from all members.
Pool Reopening Date
Our swimming pool will reopen on Monday, July 20th.
Bookings
All access will be permitted through our booking system only.
Walk-in access will be strictly prohibited.
All of our available facilities are now bookable through our online booking website.
Bookings will go live at 7am 2 full days in advance of your preferred session. Example: Monday's access will be bookable from 7am Saturday morning.
Movement between different areas in our facility is now strictly prohibited. You must remain in the area you've pre-booked for the duration of your session.
For contact tracing purposes cancelling bookings you will not attend is now as important as making bookings. Bookings can be cancelled through the "Manage bookings" tab on our bookings website.
Each of our areas have limited capacities to ensure social distancing can be maintained throughout sessions so we would advise booking early to avoid disappointment.
We have an updated fitness schedule that will commence from Monday October 5th.
Members who hold a current Off Peak subscription will have access to available sessions from time of opening - 5pm, each day.
Membership
Firstly, we would like to thank all of our current members for your continued support over the past 4 months, it has been greatly appreciated. We are really looking forward to having you all back on site with us.
All current memberships will be extended by time lost due to our facility being closed. Extensions will commence from July 13th and will run on a pro-rata basis relevant to your current or most recent subscription. Length of extension will equate to length of time between March 13th - Expiry date or March 13th - July 13th, whichever applies earliest to your personal current subscription.
For any members who expired before March 13th and wish to renew, this can be done from July 13th onwards. All DCU Student, DCU Staff, DCU Alumni & Off Peak memberships can now be applied for and purchased through our JoinAtHome system.
If you are a full time DCU Staff member on a permanent contract and wish to pay through payroll, please apply for memebership or renew through our Staff Membership Application form.
If you are a Public or Active For Life member wishing to apply or renew your membership, please do so through our Membership Queries form.
For our members who are unable to return to us due to distance, health or government guideline reasons, we will continue our online classes through our Facebook and Instagram pages, so please join in from home!
Hygiene
Upon booking in for a session we would ask that you arrive with washed hands and continue to use hand sanitizer available throughout your session.
We would encourage that you bring your own sweat towel and use appropriately throughout your session and also to bring your own bottle of water and or hydrating liquids as our water fonts will not be accessible.
Flip flops and swimming hats are mandatory for all bookees in pool sessions.
We encourage you all to maintain social distancing of 2m while in our facility and please adhere to our "Walk on the Right" policy in place.
There are an increased amount of hygiene points and sanitization stations throughout our facility and we ask that you utilize them before and after each ecnounter with a "touch point", for example: door handles; railings; card machine; toilet flushers; taps; fitness equipment; machine adjustment cables, dials or buttons etc.
Our staff will be present to answer any queries or questions you may have with regard to cleaning equpiment.
We thank you in advance for adherence of the above changes and we are looking forward to having you all back to train with us, previous current and new members!
Team DCU Sport.