School of Electronic Engineering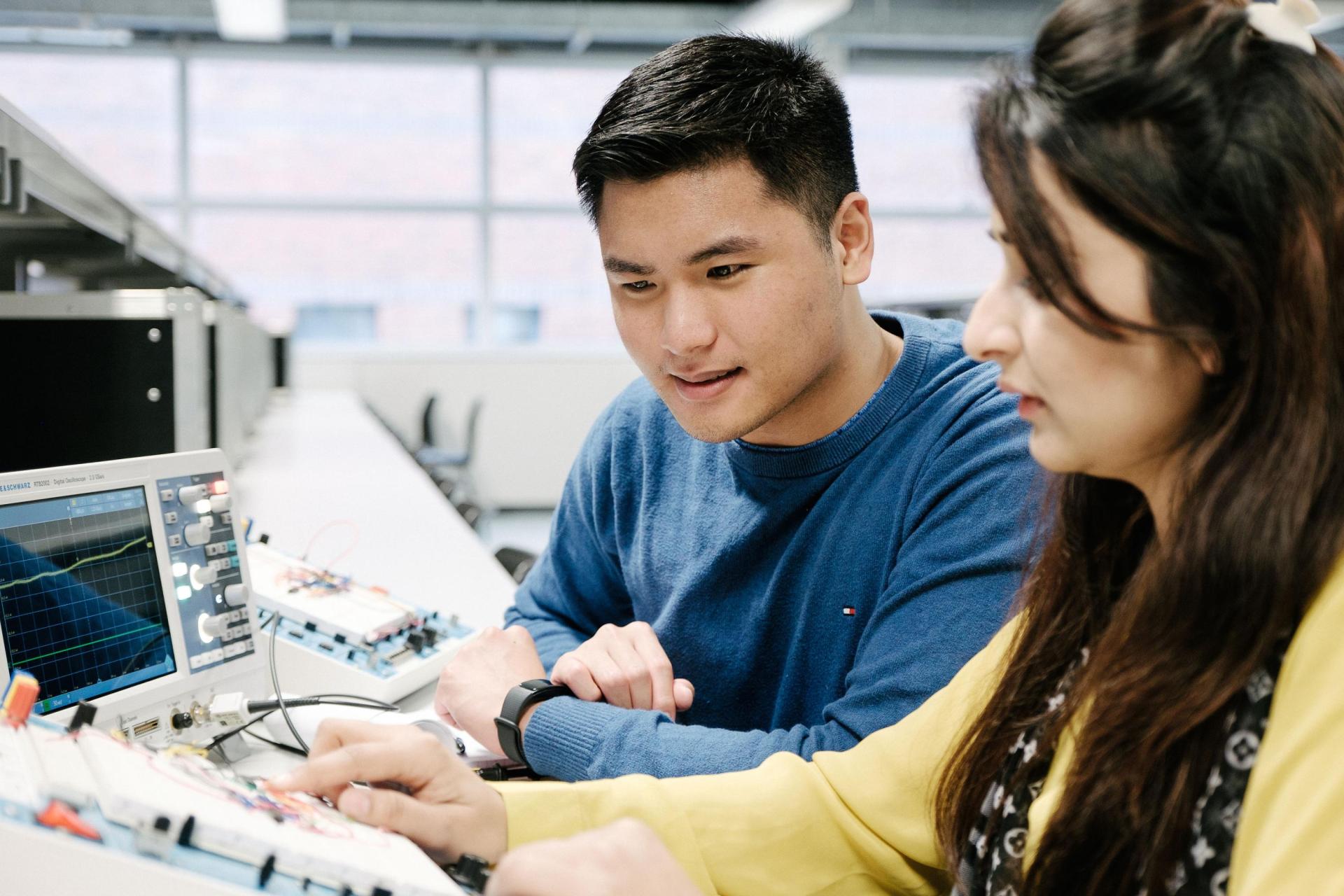 New Undergraduate Programme: BSc in Global Challenges
The School of Electronic Engineering is delighted to announce an exciting new undergraduate programme, the BSc in Global Challenges, which will be offered in collaboration with DCU's School of Law and Government.
The DCU BSc in Global Challenges is for people who want to challenge themselves to take on the world's problems.  This unique programme integrates social science and technology studies through challenge-based learning.  Technological advances can bring about huge changes to the way we live and students will also explore the societal and economic impacts of new and emerging technologies, and their effect on the future of work, environmental impacts and community interaction.
Students will engage with concrete problems, such as climate change, gender stereotypes, fake news, global health and global inequality.  Solutions to these problems will be explored through simulations,  hackathons and interdisciplinary team-work.   Challenges will be inspired by examples from the public, private, and NGO sectors, as well as student-generated challenges.  Overall, the BSc in Global Challenges will equip graduates to develop socially effective technological solutions to real problems.
This innovative and exciting new programme includes modules such as climate change, politics, design thinking, international development, data analytics, public policy, artificial intelligence, security and peace studies, ethics and social science.  There will be technology options, such as sustainable design, the Internet of Things, digital interaction and opportunities for rapid prototyping of technological solutions.
For further information on the BSc in Global Challenges please click here or contact shirley.coyle@dcu.ie