Centre for Engaged Research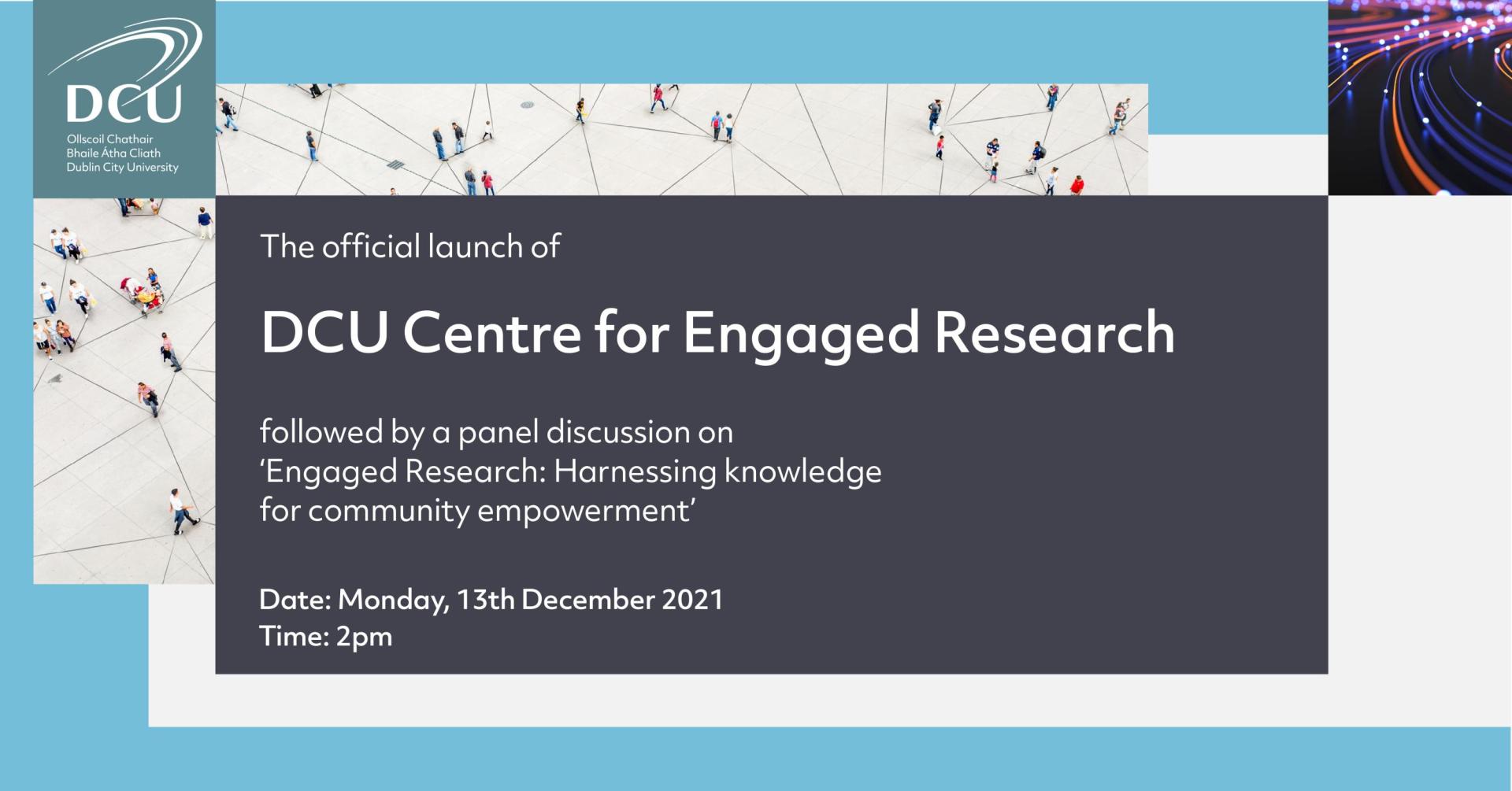 Launch of DCU Centre for Engaged Research
to
Target Audience
All Welcome
Is registration required?
Yes
Free of charge or ticket price
Free of charge
For more information contact
mariana.colman@dcu.ie
Join us for the virtual launch of the DCU Centre for Engaged Research, taking place on Monday, 13th December at 2pm.
The launch will be followed by a panel discussion on "Engaged Research: Harnessing knowledge for community empowerment" with special guest speakers:
Paul Manners, Director, National Co-ordinating Centre for Public Engagement, UK
Professor Kathryn Higgins, Director, Queen's Communities and Place Initiative, Queen's University Belfast 
Deirdre Garvey, Chief Executive Officer, The Wheel, Ireland
The launch will be closed by Professor Michelle Butler, Executive Dean of the Faculty of Science and Health.