Centre for Engaged Research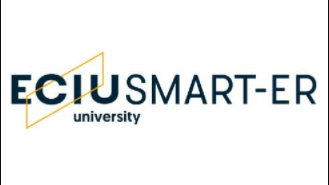 DCU CER is Part of the SMART-ER Project
Through the Centre for Engaged Research, DCU is serving as a point of contact for the SMART-ER Project. The ECIU University Research Institute for Smart European Regions (SMART-ER) is a research, innovation and education strong alliance, enabling all 12 ECIU University member institutions to jointly address complex societal challenges under the framework of the UN SDG11 (Sustainable cities and communities).
The SMART-ER is a new model of research and innovation, based on a virtual collaborative environment, will call scientists and researchers of the member universities for joint research initiatives and project activities. The SMART-ER together with diverse stakeholder groups at a local, national and international level, will promote the dialogue with society and will work according to a shared Research and Innovation (R&I) Agenda.
CER director Ronnie Munck will be DCU's SMART-ER ambassador in helping realise the project's strategic initiatives:
Develop a common research and innovation agenda and convergence action plan, in synergy with education strategies and regional engagement, sharing infrastructures and resources
Develop and implement strategies for strengthening human capital and collaborations in research and innovation.
Promote and integrate dialogue with society in research and innovation activities of SMART-ER
More information can be found here.