Centre for Engaged Research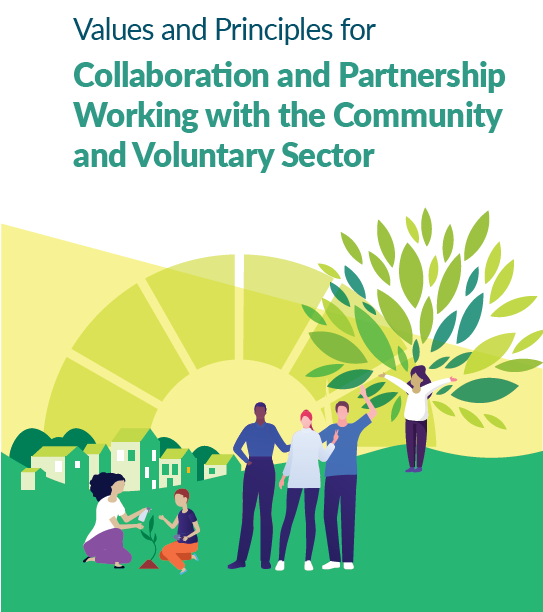 Values and Principles for Collaboration and Partnership Working with the Community and Voluntary Sector
On the 19th October the Minister for Community Development and Charities, Joe O'Brien, officially launched an agreed set of values and principles for collaboration and partnership with the Community and Voluntary Sector.
These values and principles derive from the five-year strategy to support communities and the voluntary sector in Ireland (2019-2024) which outlined a vision to create vibrant, sustainable, inclusive, empowered and self-determining communities that support the social, cultural and economic well- being of all members. Community groups and organisation; such as the Public Participation Networks (PPNs) within each locality, will be the beneficiaries of these values and principles, so their issues, opinions and ideas will be heard at a local and, potentially, national level.
The values and principles will be utilised to facilitate a purposeful, fair and efficacious base for all consultations, collaborations and partnerships between communities, organisations in the community and voluntary sector and government Departments, Local and Regional Government and agencies of the State. All governmental and public departments are committed to the principles and values.
The Values Include;
Social Justice:

everyone deserves equal economic, political and social rights and opportunities and can be seen as a commitment to comprehensive engagement to ensure the promotion of cultural, environmental, economic and socially sustainable policies and practices.

Empowering Communities:

A commitment to empowering communities, increasing their knowledge, skills, consciousness and confidence to become critical, creative and active participants. Supporting people and communities to be resilient, organised, included and influential.

Sustainable Development:

development which meets the needs of the present without compromising the ability of future generations to meet their own needs.

Active Participation: A commitment to active participation of all stakeholders, including citizens and non-citizens.

Human Rights, Equality and Anti-Discrimination:

A commitment to human rights, equality and antidiscrimination, involving promoting human rights and equality in society and committing to addressing the multiple forms of discrimination.

Social Inclusion:

commitment to prioritising the needs of communities experiencing social or economic exclusion.
The Principles Include;
Respect:

respect for the diversity of knowledge, skills, views and lived experience being brought to a process by all stakeholders.

Harmonisation:

Ensure consistency with existing strategies and implement agreed objectives and actions relevant to local and community development.

Implementation:

Make every effort to leverage the structures already in place locally and nationally seeking to maximise the potential of these structures.

Collaboration:

Work in collaboration with relevant stakeholders and communities to support sustainable approaches to policy and programme development and implementation.

Subsidiarity:

Recognise and facilitate the ability of communities. Take decisions and actions, promoting power sharing and the exercise of power as close to communities as possible.

Value for Money:

Promote and facilitate value for money approaches underpinned by a collaborative, partnership and whole-of-government ethos that prioritises societal value and community need.
This article is a summary of the points shared in the document which accompanied Joe O'Brien's announcement.
Follow this link to Values and Principles for Collaboration and Partnership Working with the Community and Voluntary Sector.