Centre for Engaged Research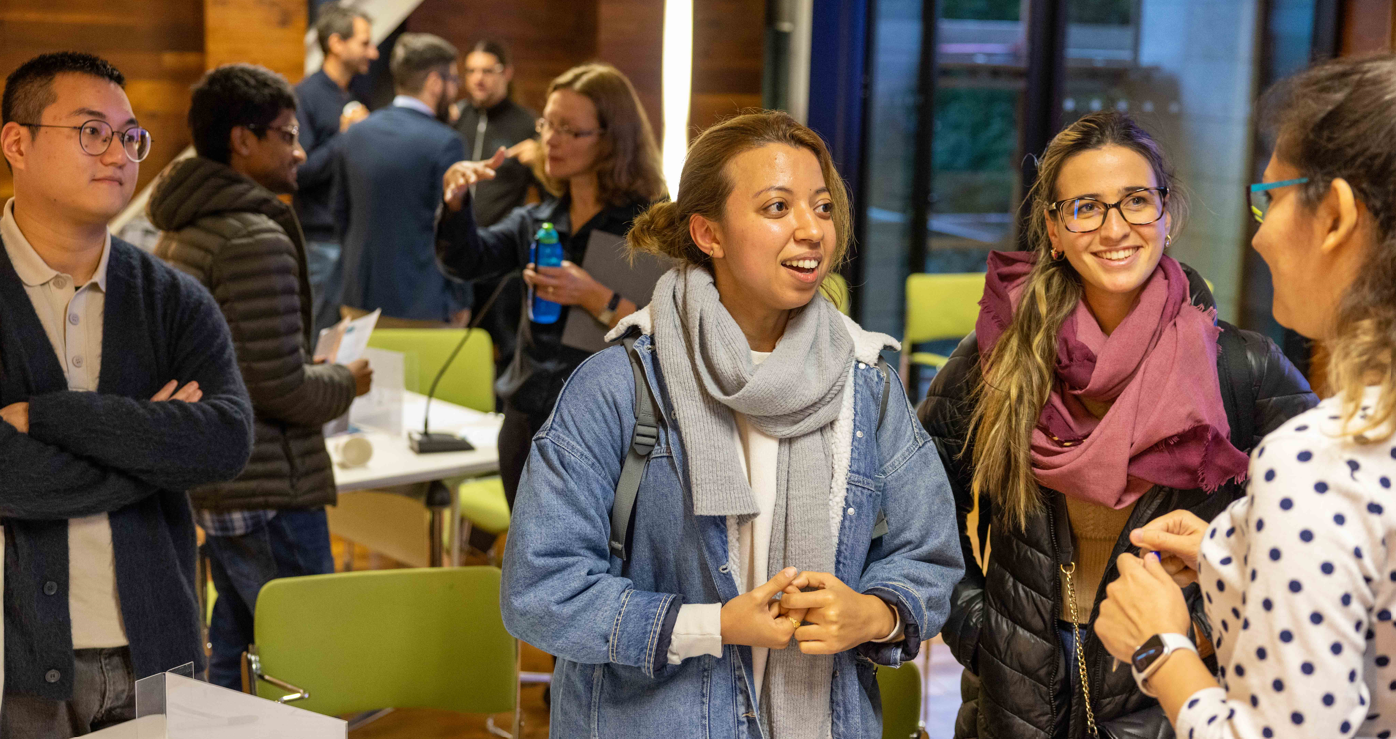 Big Brother Is watching... So What?
For European Researchers' Night on 30 September 2022, the ADAPT Research Centre and the LT Bridge Project, partners based at the University of Malta, hosted a #DiscussAI Think-In to discuss the rise in facial recognition technology in CCTV usage.
The Citizen Think-In took place in Dublin, Ireland, and Valletta, Malta, simultaneously. Expert Speakers Aphra Kerr, Ciara Bracken Roche and Claudia Borg shared their views on the topic of facial recognition software, and what its introduction into being the norm could be, in a hybrid styled classroom utilising Zoom. Thereafter, tables of 5-7 people couple with a scribe and facilitator broke out into discussion as they analysed two scenarios involving facial recognition software in a positive and negative light.
Some really interesting and insightful conversations were shared on the night. 
Below we've made note of some interesting points which were shared;
Measures that increase public safety are welcome, however research demonstrates that CCTV does not necessarily stop crime. 

People have concerns about where these technologies might be heading in the future.

Laws would be needed to ensure a right to privacy (along the lines of the GDPR).

Cultural differences should be taken into consideration when approaching these types of technology.

Media literacy is becoming increasingly more important.
Regarding the use, questions such as the following were raised about;
how is the data collected and processed?

how do governments use this information? 

Who controls it?

Would facial recognition actually stop antisocial behaviour?
The scribe of each table, which documented the citizens thoughts, questions, and queries, will have their notes analysed as part of the wider #DiscussAI Think-Ins project and the findings will be published after the project's completion. You can read the report from the previous Think-Ins series here: Click here
This Think-In event encapsulates an excellent piece of Engaged Research as normal citizens, rather than experts, political leaders, or industry figures, were given the information in a coherent manner and allowed express their thoughts and concerns on the matter. A safe space was established where participants could share both positive and negative feelings on such a polarising topic. Moreover, the audience members represented a very diverse groups; including varied ages, sexes, nationalities, and ethnicities. The information garnered from this event will reinforce the #DiscussAI Think-Ins project, and possibly influence industry stakeholders and the Irish government as it cites the opinions and concerns of the citizens.
The scribe notes from the discussions will be analysed as part of the wider #DiscussAI Think-Ins project and the findings will be published after the project's completion. You can read the report from the previous Think-Ins series here: Click here
See Scenarios spoken about on the night and questions put to participants below: