Centre for Engaged Research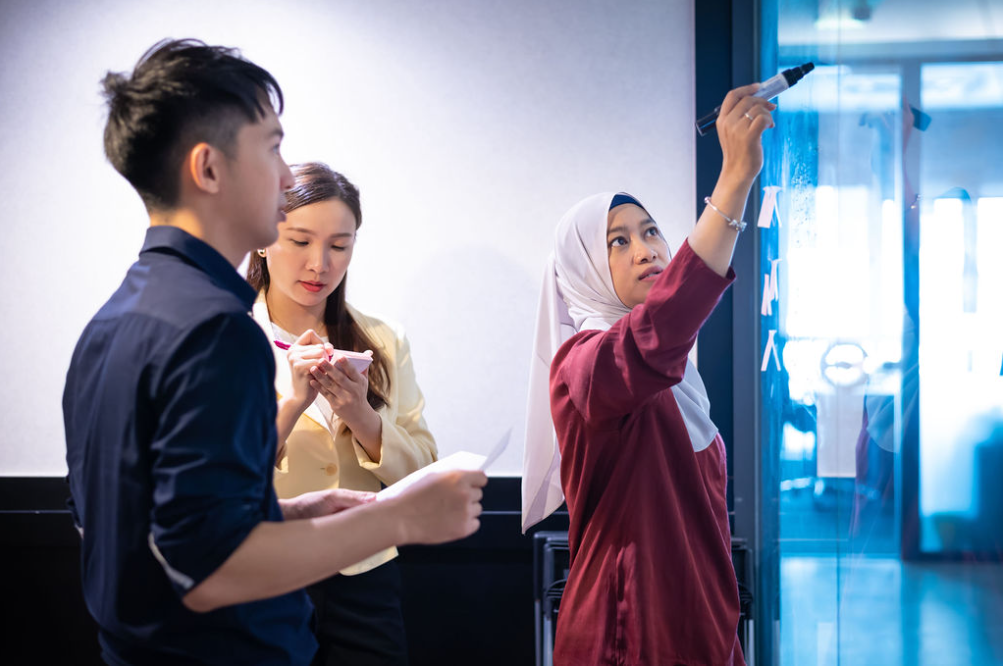 The Centre for Engaged Research's Draft Ethical Principles and Practices for Engaged Research
The Centre for Engaged Research has recently shared it's draft principles and practices for an engaged research project. From consultations with DCU staff at previous events, frequently asked questions directed to us from enthusiastic researchers beginning new projects and discussions with university designated research centres, it was felt that some clarity was needed on how to approach an engaged research project and working with community collaborators, researchers and participants. These draft principles are a draft as we believe they demonstrate the correct way to work with communities but also allow for some leeway as it is beleived that engaged research is continuously evolving and varies across the different disciplines. We have condensed our points down to; 
Beneficence / Do no Harm

Respect & Dignity

Collaboration and Reciprocity

Transparency and Accountability

Justice and Commitment

Against Extractivism
Find the full document below: 
The ethical principles underpinning engaged research emphasise the element of democratic participation in the research process. Actively involving the public in the research process empowers the community to positively influence change, be it at a local, county, or national level. These principles should be made explicit so that all participants are aware of them, to work together to interpret and implement them. They may also serve as a benchmark for ethics committees to evaluate and guide projects where community based participatory research is deployed.
The Centre for Engaged Research proposes the following principles as a guideline and a point of departure for ethical best practice:
Beneficence / Do no Harm
The classic dictum of 'doing no harm' is, of course a minimum for ethical best practice.  Compliance with the law and following safety and liability requirements for community partners are obvious minimal requirements. The notion of beneficence directs us further towards an ongoing concern with the potential benefits and harms for the community as well as for individuals, wider society and the planet. Engaged research should seek to secure both personal and community well-being.
Respect & Dignity
Mutual respect is key to engaged research best practice as is the dignity of the individual and the community. Researchers need to be aware of how communities define themselves and not seek to impose their own interpretations. Respect for a given community may entail prior engagement to define the research questions and the mode in which the research will be conducted. The university's own 'Respect and Dignity' policy will be a minimum underpinning for this element. Follow this link to the DCU 'Respect & Dignity Policy web page. 
Collaboration and Reciprocity
The university and the community organisations/individuals need to collaborate in all decision-making regarding the engaged research project proposed, involving the latter in all planning and through to completion. To achieve genuine reciprocity there is a need for commitment to building long-term equitable relationships of exchange. Likewise, the benefits of the project and the knowledge gained should accrue to the relevant stakeholders.
Transparency and Accountability
All decisions in the course of the project should be reached in a transparent manner, and not presented as a fait accompli, so that all stakeholders are involved. University and community partners both need be transparent about their values and mission especially where these may differ. Likewise, both partners and their individual representatives need to be accountable for their actions in all aspects regarding the planning and delivery of a given project.
Justice and Commitment
Community engaged research is necessarily cognisant of social justice issues, and will strive for diversity and inclusion as well as an explicit commitment to combatting social inequality. There needs to be a clear understanding of recognition and redistribution issues by the university partner. At a minimum, this will entail a commitment to equitable access to the research and its benefits. There is also a shared commitment to engaged research and 'making a difference'.
Against Extractivism
Extractivism as a concept captures colonial, post-colonial, and neoliberal policies and practices of unjust and unsustainable appropriation of 'natural resources', creating stark power, wealth and environmental inequities in the process. Engaged researchers have adopted the term on a much broader basis, to encompass, among others, extraction of culturally embedded and situated knowledges and practices. Non-extractive research is an ethical and methodological stance that goes beyond 'giving back' to the community to emphasise inclusivity, consulting, shared responsibility and making knowledge creation more diverse and representative of different cultures, languages, identities and histories.
These are a set of draft ethical principles and practices, they are not definitive as engaged research constantly evolves and each relationship between a researcher and community stakeholder is unique. These principles are to guide and ensure a fair and equal partnership between researcher and community stakeholders of all types. Engaged research practices must also follow the ethical rules and regulations of Dublin City University. Follow this link the Research Support webpage in regards to ethics.