Centre for Engaged Research
Research
What is Engaged Research? 
Engaged Research is a methodology which bridges the gap between researchers and communities with direct and purposeful communication at all stages. Engaged research is collaborative, change-orientated, inclusive, and creative in practice.
Follow this link to read more about Engaged Research
Why Should We Prioritise Engaged Research? 
Engaged research places the subject, the community, at the heart of the research. By doing this one can collect and analyse more meaningful data, and disseminate more purposeful and impactful information which can lead to beneficial change and/or policy creation.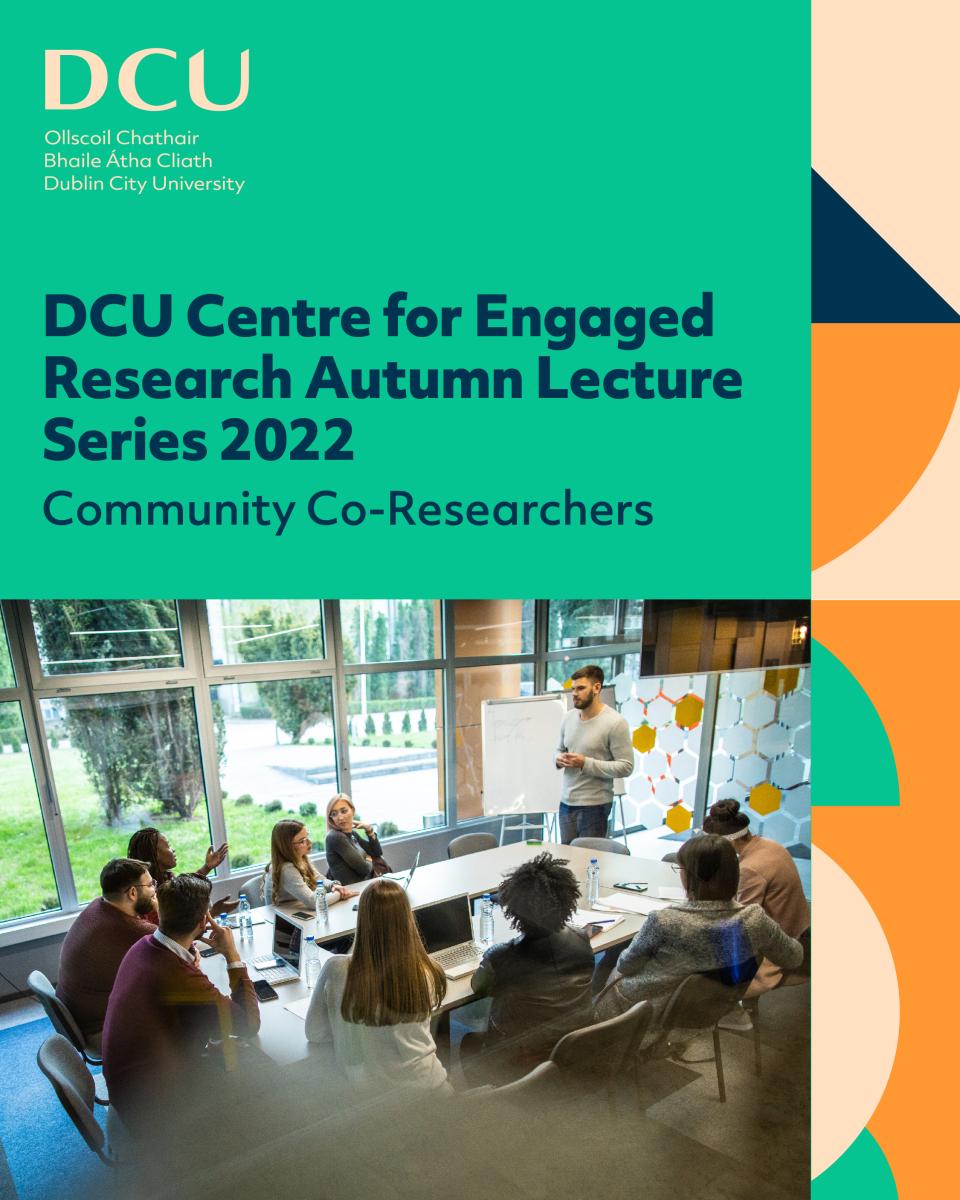 'Community Co-Researchers' Autumn Lecture Series 2022
'Community Co-Researchers' aims to explore and showcase areas of DCU that promote partnerships between community members and researchers in all aspects of the research process. The 'Community Co-Researchers' lecture series wishes to highlight the collaborative and inclusive nature of engaged research, and the various types of knowledge and models of research which engage citizens in research and innovative decision-making.
This series is ongoing, follow this link to view the series schedule.
Follow this link to access all of the recorded seminars.
'Co-Creation of Knowledge' Spring Lecture Series 2022
This lecture series aimed to showcase areas of DCU's engaged research around central social issues. These seminars brought together specialists, researchers, and members of the community that are engaged with pressing social issues. The seminars facilitated exchanges around these social issues and discourse around possible solutions, thus, showcasing the process of co-creating knowledge.
Follow this link to access all of the recorded seminars. 
Go to Our YouTube Channel to Access all of our Recorded Content. 
Living with Autism as a University Student at Dublin City University: Developing an Autism Friendly University
Researchers at the School of Nursing and Human Sciences at DCU, in collaboration with AsIAm (asiam.ie) undertook a multi-arm study that explored the experiences of those living with Autism as a DCU student. improve life on campus. A whole campus approach to the study was taken, involving students, academics and support staff from across the multi-site university. By reviewing what is currently known about the challenges faced by students with Autism in higher education and by identifying the specific concerns/difficulties of DCU students with Autism, the research team set out to make a series of recommendations to the University to further meet the needs of students while on campus.
Engaged Research Society and Higher Education: Addressing Grand Societal Challenges Together
Recent years have seen a marked increase in the emphasis placed on engagement between HEIs and wider society in research and innovation by institutions, funders and policy-makers. This development has gained further policy traction, as a range of European, national and institutional policies and funding criteria now promote engaged research to improve the societal impact of research. This Engaged Research report seeks to showcase the range and depth of engaged research practices in Ireland and sets out recommendations to collaboratively advance these practices for maximum societal impact.
Strengthening Community-University Research Partnerships: Global Perspectives
This book furthers the development of meaningful modes of communication with the communities our research needs to serve, with our academic colleagues around the world and across disciplinary divides, and with national and international policy communities through providing new models of research partnership and community engagement.
Higher Education's Response to the Covid-19 Pandemic
This book provides a broad overview of the higher education response to Covid-19, with an emphasis on higher education's democratic mission. We can effectively confront neither the medical nor the societal challenges of the pandemic without the commitment and contribution of higher education.
Community engagement in higher education: Trends, practices and policies -  analytical report
This report argues (based on a comprehensive review of the literature) that universities play a crucial role in responding to societal needs, and can further enhance their societal impact at local, national and international levels through community engagement. The report proposes a broad definition of community engagement in higher education, whereby: - engagement refers to the range of ways in which university staff, students and management interact with external communities in mutually beneficial ways, either as part of teaching and research or as part of other projects and joint initiatives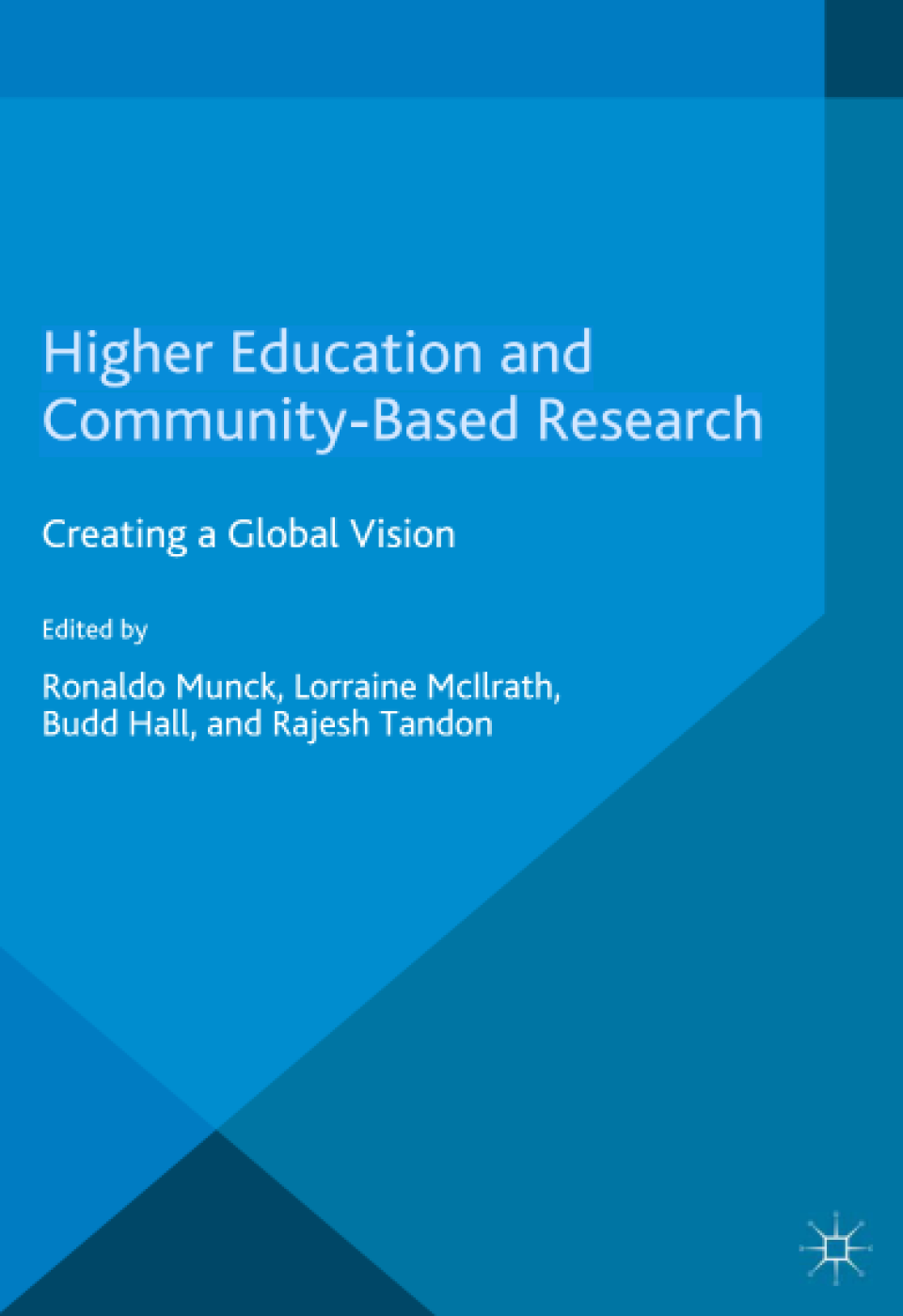 Higher Education and Community-Based Research: Creating a Global Vision
A comparative survey of community-based research within a higher education context, featuring some of the top scholars in the field including our very own Ronaldo Munck. this book brings together a global range of experiences with community-based research and engages the leaders in the field worldwide to set out visions for future directions, practices, and developments.
Full download available below: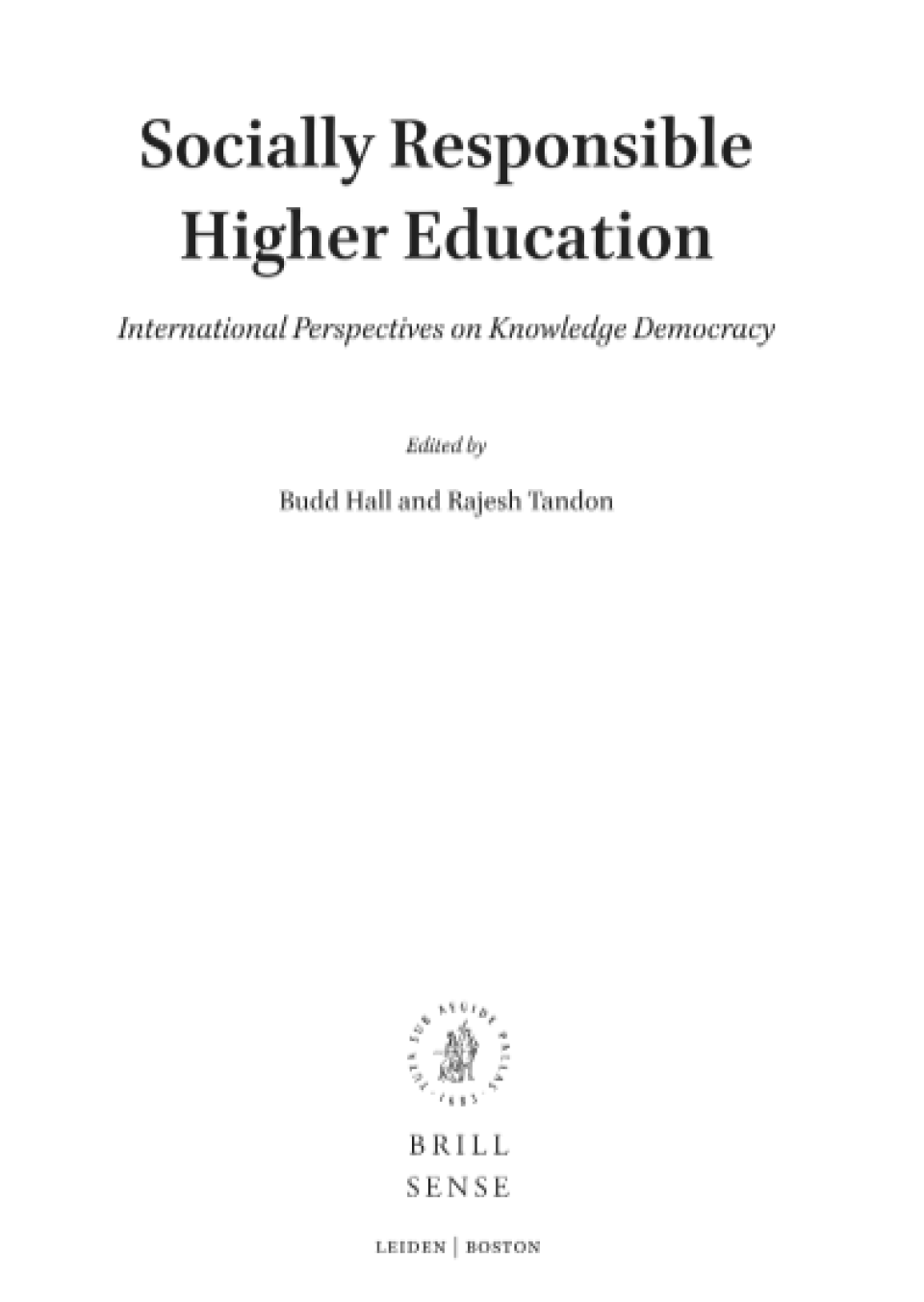 Socially Responsible Higher Education
This book demonstrates that higher education is part and parcel of the community in co-learning and co-creating knowledge that forms part of education, in particular with higher education. 
Full download available below: 
Engaged Research Projects at DCU