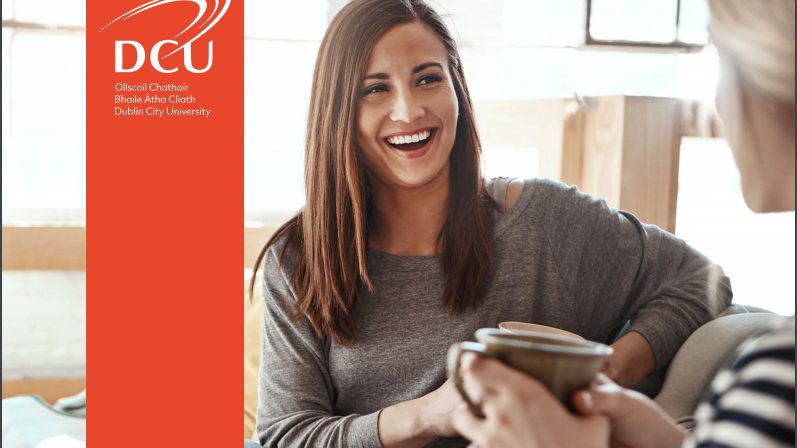 Psychology course starts in September 2021
This course is for those interested in the study of human behavior and human mind. It is designed to provide learners with an introductory understanding of psychology as a field of study.
The course will have a strong focus on connecting the theory of psychology to practice, such as therapies and interventions linked with the major psychological perspectives.
Start: 17th September 2021
Duration: 12 weeks, Fridays, 10.00am - 1.00pm
Venue: DCU in the Community, Shangan Road, Ballymun and online.
Course Fee: €60 (€40 for medical card holders). The fee includes certification and all course materials.
Enrolments: Application form and short interview

Please note that we plan to hold this course on site in the venue but depending on Covid-19 guidelines some classes may take place online.
Topics include:
— Introduction to psychology as a discipline
— Main psychological perspectives
— Personality: features and personality assessments
— Social psychology: characteristics, conformity, group behaviours
— Abnormal psychology: classifications and diagnoses
— Therapies and interventions
— Ethics in the study of psychology
— Research skills
— DCU guest speaker talks
For further information and application forms, please contact:
Joanna Ozarowska, DCU in the Community
T 01 700 8800
E joanne.ozarowska@dcu.ie
Lynda Ward, Sillogue Neighbourhood Centre
T 01 563 5253
E lynda@cafta.ie