Useful Links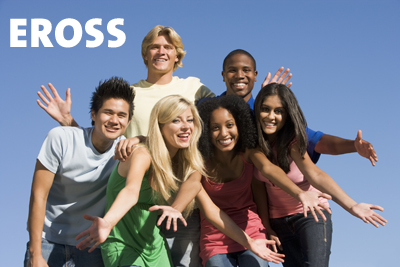 EROSS is member of IASSCS - the International Association for the Study of Sexuality, Culture and Society.
Many other useful links are to be accessed from the following webpages:
BeLonG To Youth Services is a national organisation for lesbian, gay, bisexual and transgender young people, parents and schools.
Broken Rainbow LGBT Domestic Violence (UK) was started in 2002 and became a registered charity in 2004.
Blue Blindfold is part of the anti-trafficking Unit of the Department of Justice and Law. Ireland is a member of a European G6 Human Trafficking Initiative designed to ensure that the EU becomes a more hostile environment for criminals engaged in the trafficking of human beings. The other five countries involved in the initiative are the UK, Poland, Italy, Spain and the Netherlands.
Cosc is The National Office for the prevention of domestic, sexual and gender-based violence.
The Dublin Rape Crisis Centre focuses on preventing and healing the trauma of rape and sexual abuse.
The Ford Foundation works with visionaries on the frontlines of social change worldwide. Part of their remit includes sexual literacy, human rights, education and sexuality or reproductive health.
GLEN is a leading NGO with a track record of success in delivering positive change for lesbian, gay and bisexual people (LGB) in Ireland. We have a strong commitment to effectiveness and are highly ambitious and positive about what can be achieved for Ireland and for our communities.
The Irish Queer Archive contains the most comprehensive collection of material in Ireland relating to homosexuality and general queer studies. There are over a quarter million press cuttings from the late 1960s onwards, a library of over 250 international titles (the earliest, a US title, dates from 1951), a complete set of every every lesbian/gay title published since 1974 on the island of Ireland, and a fascinating collection of audiovisual material, photographs and slides, flyers, posters, badges and other ephemera.
LGBT Diversity programme is a coordinated national response by twelve LGBT organisations, developed to build the capacity of the LGBT sector. The Programme will facilitate LGBT organisations and activists to collectively mobilise and engage with the wider community in order to advocate strategically and effectively on gender and sexuality issues. The ultimate aim of the Programme is to promote an Ireland that celebrates diversity, where LGBT people are an integral part of society - at all levels - and are afforded all the rights and responsibilities enjoyed by Irish citizens
The National LGBT helpline website aims to provide a gateway to information and support for LGBT people in Ireland and also has information for the friends and family of LGBT people as well as professionals working with LGBT people. The helpline is open Monday - Friday 7pm - 9pm. Tel. 1890 929 539
Loving Our Out Kids (Formerly Parents Support) is a support organisation run by parents for other parents who have lesbian, gay, bisexual or transgender children of any age.
Marriage Equality is about giving equal rights to marriage for lesbian and gay couples on the basis that lesbian and gay people and heterosexual people are equal in the law.
Outhouse is the resource and community centre for the LGBT communities in Dublin. Outhouse has come about through the efforts of people who have been working since 1994 to provide a focal pint for LGBT communities. Open 7 days a week, its services inlude: a café, meeting rooms, information and referral services, library, theatre space and support to community groups and organisations. It provides a home for a number of other projects.
Safe Ireland is an organisation which aims at creating safety for women and children.
The Schooling Sexualities Network considers relationships and sexuality to be core dimensions of the human person. The Network is dedicated to promoting Relationships and Sexuality Education (RSE) in schools.
Transgender Equality Network Ireland is an organisation supporting the transgender community in Ireland. TENI have produced a range of resources for professionals.
Turn off the Blue Light is a sex worker-led association campaigning against calls to criminalise the purchase of sex, and for the health, safety, human, civil and labour rights of sex workers in Ireland.
Turn Off The Red Light is a campaign to end prostitution and sex trafficking in Ireland. It is being run by a new alliance of civil society organisations. Trafficking women and girls for the purposes of sexual exploitation is a modern, global form of slavery. TORL believe that the best way to combat this is to tackle the demand for prostitution by criminalising the purchase of sex.
Women's Aid is a leading national organisation that has been working to address the issue of domestic violence in Ireland for more than 35 years.
Safe Travel