CPD Ethics module for financial services providers
CPD Ethics module for financial services providers
The revised Minimum Competency Code published by The Central Bank of Ireland on September 1st, 2001 – and effective from December 1st, 2011 – introduced the requirement for a specific "ethics module" within the 15 hours of Continuing Professional Development (CPD).
As the code specifies, "the Requirements will apply to individuals who, on a professional basis, as, for or on behalf of a regulated firm:
provide advice to consumers on retail financial products,
arrange or offer to arrange retail financial products for consumers, or
undertake certain specified activities."
In response to this specific requirements, the Institute of Ethics has developed a new ethics training module (awarded 1.5 hours formal CPD). The module addresses the importance of ethical behavior in the financial sector and focusses on the role of specific ethics management tools and standards to implement ethics within business organisations. Participants will also gain practical insights on how business ethics can help financial services organizations to (re)build their customers' trust – an issue particularly affected by the recent crisis.
The training can be tailored for different audiences reflecting their specific roles as financial services providers (e.g. credit unions; insurance companies; financial investments advisors etc.).
Our clients include: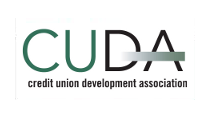 For more information please contact dr. Simone de Colle: simone.decolle@dcu.ie