Induction Programme 2019/20
The Graduate Studies Office provides a series of seminars and workshops covering topics of relevance to new research students. Topics include planning your research, managing your data and planning your personal and professional development. Sessions will be advertised on the GSO Workshops and Events page.
Sessions include:
Navigating your way through your DCU Research Degree
Graduate Training Planning
Research Integrity Training Programme (4 sessions delivered as part of the Research Integrity Training Programme and an online module)
DCU Library induction week for all research students (November)
Graduate Studies Orientation Pack for Research Students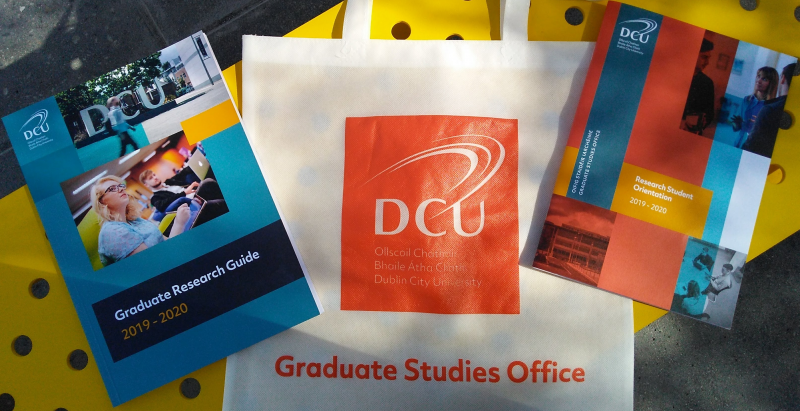 Slides from this year's Orientation event for research students are available from the GSO's Loop page.
Orientation pack contents: