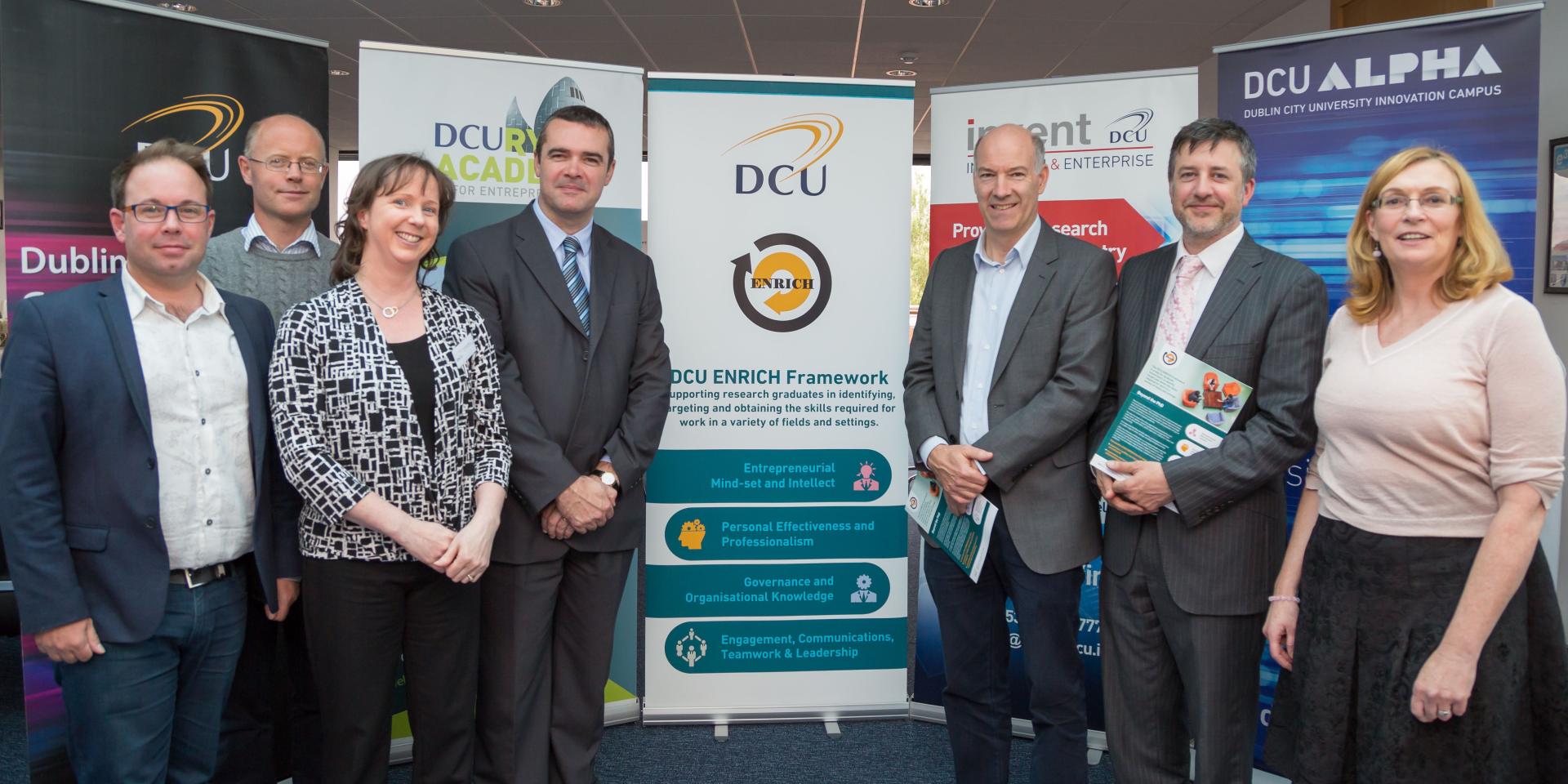 Enrich Framework
DCU's ENRICH Framework for Research Students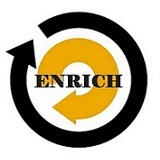 DCU, the University of Enterprise, is a recognised leader nationally in the areas of entrepreneurship, innovation and enterprise. The University is particularly well placed to support research students in preparing for a broad range of careers, and does so in a flexible way, which accommodates all disciplines, student emphasis and ambitions.
The DCU ENRICH framework is a way for research students to identify, target and obtain the skills required for work in a variety of fields and settings. It recognises that in order to make the most of the many opportunities presented by wide career options, research students must augment their research skills with others which make them 'enterprise-ready' and enterprising.
While the main focus of a research student in DCU is to complete the thesis, there are opportunities to develop and hone skills which are key to being an enterprising and enterprise-ready researcher. ENRICH draws on the UK's Vitae Research Development Framework (RDF) (Enterprise Lens), which articulates a set of skills and attitudes consistent with a culture of innovation and creativity. By focusing on these skills, the framework helps to prepare research students for work in a variety of settings beyond academia.
DCU's ENRICH Framework is designed to:
help research students identify the appropriate skills and competencies for their development
direct research students to the relevant opportunities for development
DCU's ENRICH Framework encourages
research students to:
Join the rich DCU enterprise conversation
Spend time in a professional setting outside of the University
Take accredited modules

Accredited modules associated with the ENRICH Framework
The following graduate training elements (GTEs) particularly support development for enterprise:
Entrepreneurship for Engineers (EE507)
Personal, Professional Planning and Development (HR610)
Intellectual Property and Commercialisation (GS601)
Project Management (CA392)
Leadership and Change (HR5115)
Enterprise and Entrepreneurial Learning (ES540)
Management and Governance for IT Projects (CA4107)

Further information on the Enrich Framework is available here.


The DCU Enrich Framework was launched in September 
2016 by DCU President, Prof Brian MacCraith