Higher Education Research Centre
Staff Biographies | Higher Education
Our Team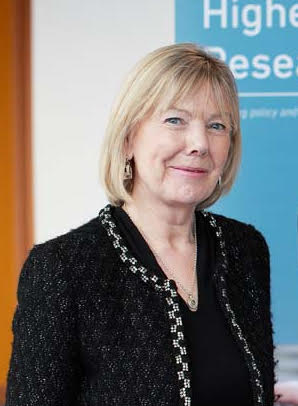 Maria Slowey is a Professor in the School of Policy and Practice and Founding Director of the Higher Education Research Centre, Institute of Education, Dublin City University, where she also served as Vice President (Learning Innovation). She has held senior academic leadership and managerial positions in Ireland (DCU 2004 to present), Scotland (University of Glasgow 1992-2004), and England (University of Northumbria 1984-1992). Her career has particularly focused on research-led innovation in higher education, widening access, internationalisation and lifelong learning. Educated in UCD and TCD, Maria's research and policy interests draw on sociology, public policy and education to address issues of governance and management in higher education, patterns of participation in higher education, equality of opportunity and widening access to lifelong learning opportunities, comparative tertiary education policy, the participation of adults in education and training, and the role of the university in the community. She has written extensively on these issues and has acted as a consultant to a range of bodies internationally, including OECD, UNESCO, the EC, the Council of Europe, the European Training Foundation, the European Association for Education of Adults, the Swedish National Board for Higher Education, the New Zealand Qualifications Authority, the US Advisory Council on Continuing Education [read more].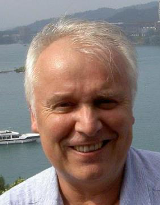 John Field is an Adjunct Professor at HERC, DCU and an Emeritus Professor in the School of Education, University of Stirling. Between 2002 and 2007, he was Deputy Principal (Research) responsible for leading the REF (Research Excellent Framework) strategy of Stirling. He also served as the School of Education's Director of Research. He is a visiting professor at the University of Warwick, and has been guest professor at the Friedrich-Schiller-University of Jena and the University of Cologne.
He has a long-standing background of interest and involvement in lifelong learning and extensive engagement with research and policy activities at national and international levels. He is author or editor of 9 books and over 200 chapters, papers and articles, including his influential book Lifelong Learning and the New Educational Order (now in its 3rd edition). Recent publications include edited collections on Higher Education and Lifelong Learning, Mental Capital and Wellbeing and Researching Transitions in Lifelong Learning and, drawing on his background in history,  a study of British work camp systems before 1939, published in 2013 by Manchester University Press. He is editor of the Sage Handbook on Aging, Work & Society.
Professor Field has strong connections with DCU: contributing to seminars, research assessment and, in 2016, as keynote speaker at the 48th EUCEN (European Universities Continuing Education Conference) hosted by HERC 1-3 June.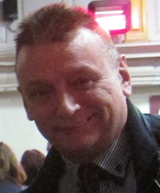 Dr. Rob Mark is an Honorary Research Fellow in Higher Education Research Centre (HERC) and at the University of Strathclyde, Glasgow, Scotland. Previously, he was head of the Centre for Lifelong Learning at the University of Strathclyde and was Director of Education and Research at Queen's University Belfast.  He also worked in schools, further and higher education sectors and in community and voluntary provision. Dr Mark's research interests focus on the broad field of education and lifelong learning. He has contributed to teaching and research in the following areas: policy and practice in European and international contexts, access to higher education, teacher education and community learning , literacy and social justice.  He has coordinated  a number of European funded  projects including Adult Learning and Participating in Education (ALPINE) and Literacy & Equality in Irish Society (LEIS) and has contributed to projects on the age-friendly university, inter-generational learning and older men's learning. He is currently editor of the Adult Learner Journal, for the Adult and Community Learning Association (AONTAS) and Executive Secretary to the UK University Association for Lifelong Learning. He has also served on the Steering Committee European University Continuing Education Network (EUCEN) and on many other local projects in Ireland.

Dr. Anna Logan is a DCU Institute of Education - HERC Research Fellow. She is Assistant Professor at the School of Inclusive and Special Education, Institute of Education in Dublin City University, St. Patrick's Campus. Prior to working in higher education, Anna spent almost twenty years working as a teacher in mainstream and special schools. She is currently engaged in research projects relating to collaborative practice in higher education, teacher educator identity, initial teacher education and continuing professional development for special and inclusive education with a particular focus on blended and online approaches, and teacher/assistant partnership. Anna's areas of teaching interest include communication and language teaching and learning, inclusive curriculum and pedagogy, diversity and special and inclusive education and collaborative practice with a particular focus on teacher/assistant partnership. She has supervised twenty masters and doctoral research dissertations and received the St. Patrick's College President's Award for Excellence in Teaching in 2015. She is Programme Chair of the Masters in Special Educational Needs and Editor of the Reach Journal of Special Needs Education in Ireland. Anna has conducted, published and presented research relating to many aspects of teacher education, online and blended learning,  inclusion, learner voice, and transition.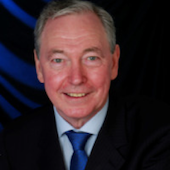 Dr. Tom Doyle is a researcher and consultant specialising in the area of organisational change in higher education. He has over thirty years' experience acting as manager or consultant in a wide range of companies and organizations in Ireland, Eastern Europe and more recently in Sierra Leone. He served as a founding member management team at the Institute of Technology in Blanchardstown for eleven years and subsequently completed his doctorate at DCU investigating the  factors that determined the  development path followed by Irish higher education over the last five decades. His present research interest focuses on the use of organisational theory to explain the micro processes of change in higher education and the implications this has for strategic management and leadership development in higher education institutions.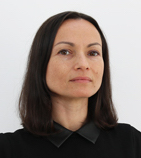 Tanya Zubrzycki is a researcher in Higher Education Research Centre working on Erasmus Plus projects in adult education, lifelong learning and university social responsibility. She is also in the final stages of her doctoral studies in the Philosophy of Education at Trinity College Dublin where she is a recipient of the Ben Bishop scholarship to explore the changing academic profession in Ireland's technological higher education sector. She has a Master's Degree from the University of Massachusetts, Boston and has previously worked in the Office of the Dean of Graduate Studies and Research at the University of Puerto Rico, USA as part of her graduate studies.
Tanya Zubrzycki's current research interests include lifelong learning, ageing populations and higher education policy. She has recently co-edited a book titled Inequality, Innovation and Reform in Higher Education: Challenges of migration and ageing populations (2020) as part of the Springer Lifelong Learning Book Series. Her contributions to the book as a co-author include a chapter on the Implications of Migration and Ageing Populations for Inclusion and Equality in Higher Education and Lifelong Learning, and a chapter on the Implications of new lifecourse patterns for higher education and workforce dynamics in Ireland. She has also co-authored a report on Living Longer, Learning Longer - Working Longer? Implications for New Workforce Dynamics (2018) exploring the role universities and employers can play in a shift towards more 'age-friendly' policies and practices, supported by the public policy. She has served on several editorial boards in the fields of Humanities and Education.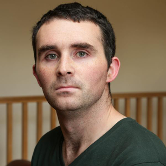 Dr. Mark Wallace is a Postdoctoral Researcher at the Higher Education Research Centre (HERC). He was an Irish Research Council Postgraduate Scholar from 2012 to 2015 and he received his PhD from Dublin City University in early 2016. His current research interests include the social responsibility of universities from a comparative perspective, while he is also completing research in the field of humanities into the study of narrative adaptation as ideological symptom. Mark led the HERC team for the Unibility project. 
Professor Mark Morgan is HERC's Visiting Research Fellow. He was appointed as the first Creagan Professor in St. Patrick's College, Drumcondra. His scholarship can be categorized under four broad headings: motivation and job satisfaction, substance misuse and prevention, literacy, and educational disadvantage, and are derived from his training and experience as primary teacher and social psychologist. Recognising the need for a scholarly programme tailored to meet the needs of Irish educational leaders whose fields of practice were under-researched, Mark has attracted substantial funding from Atlantic Philanthropies. This enabled him to establish at St Patrick's College what has become an innovative Doctor of Education programme. It was the first of its type in Ireland and a measure of its success is that his prototype has been widely replicated throughout the Irish university sector. Already many of its graduates are following Mark in making substantial contributions to new and emerging areas of scholarship related especially to primary education. Professor Morgan is working with Professor Slowey on a Process Study of the Development of the DRHEA.
Dr Esther Murphy is a Visiting Research Fellow at HERC. Esther completed her PhD in Disability Studies and Intercultural Studies at Dublin City University. Since 2012, she has worked as a postdoctoral researcher at the NCBI Centre for Inclusive Technology, where she is currently the lead Irish researcher for the EU Life Long Learning Transfer of Innovation funded DICE (Digital Inclusion Champions in Europe) Project. The result of this project is DigiPlace4all; an online peer support community, sustained by Digital Inclusion Champions, helping people with disabilities build the digital literacy skills needed to transition to mainstream education and employment. Esther also works as Principal Investigator for the Association for Higher Education Access & Disability (AHEAD) and Visiting Research Fellow at Trinity College Dublin's School of Education's Inclusive Education & Society (IES) Research Group. In her work for AHEAD, Esther recently completed a Higher Education funded national pilot study into the transition experiences of blind and visually impaired students. Esther is also currently researching higher education support practices for students with mental health difficulties (AHEAD/NLN). Previously, Esther worked as postdoctoral researcher at the IES for National Council for Special Education funded inclusive education projects. Based on her postdoctoral work Esther co-authored PeerAbility which has been awarded 2 year funding from the EU Erasmus + KA2 Schools Scheme. Esther is also investigating modular approach to designing and developing assistive technologies and leveraging Hackathons to run pilot tests for new solutions. Recently Esther was involved in the development of a new low vision aid app.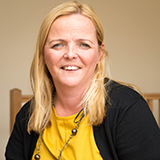 Grainne Reddy provides HERC's secretarial and administrative support. She has been working for HERC since 2012.
Our Associates

In 2015, Dr Emma Murphy was a postdoctoral researcher at the Higher Education Research Centre (HERC) and the School of Computing at DCU. In 2014 she was awarded an Irish Research Council postdoctoral research fellowship investigating the potential of inclusive technology to support older adult learners. Emma has significant experience in the design and evaluation of user interaction techniques for older adults and people with disabilities and has published extensively in this area. Emma completed her PhD at the Sonic Arts Research Centre at Queen's University Belfast and is also a graduate of Trinity College Dublin. She has previously worked as a postdoctoral researcher at the NCBI Centre for Inclusive Technology, and the School of Nursing, at Dublin City University. She has also worked at the Multimodal Interaction Lab at McGill University, Montreal in the area of perceptual validation of audio and haptic cues.
In 2015, Dr Annelies Kamp was Deputy Director of HERC and a sociologist at the School of Education Studies, Dublin City University. Annelies co-ordinated and taught the Leadership Strand of the MSc in Education & Training Management. Dr Kamp holds an Honorary Fellowship at Deakin University, Victoria, Australia and has held Ministerial appointments to the Adult, Community and Further Education Board in Victoria, Australia and the National Resource Centre for Adult and Community Education in New Zealand. Annelies has held senior management positions in a range of post compulsory education and training settings including roles with Skill New Zealand, the New Zealand Motor Industry Training Organisation and the Australian Pulp and Paper Industry Skill Development Unit. Most recently she was Strategy and Development Manager for Mission Australia, a leading third sector organisation. Dr Kamp is a graduate of Massey and Waikato Universities in New Zealand and Deakin University in Australia. She holds a Masters in Professional Education & Training (Workplace and Vocational); her doctoral research concerned networking and collaboration as a policy response for youth at risk of disengaging from education, training and employment. Her book 'Rethinking Learning Networks: Collaborative Possibilities for a Deleuzian Century' was published by Peter Lang in 2013. Her most recent book, an international co-edited collection entitled 'A Critical Youth Studies for the 21st Century' was published by Brill in 2014. Dr Kamp is a member of the International Sociological Association and the European Sociological Association, an executive member of the Educational Studies Association of Ireland, a member of the editorial board of the Youth Voice Journal, and a founding member of the UNU Regional Centre of Expertise on Education for Sustainable Development.
Dr Yurgos Politis completed a 4-year Physics degree at the University of Athens and qualified as a Physics teacher. He then undertook a Masters in Education and a PhD in Physics Education in University College Dublin. He has taught at both second and third level and has been a teaching and research assistant and/or postdoctoral researcher in the Schools of Physics and Education in UCD, NUI Galway, UCC and IT Tralee. He was recently (2011-2012) a Postdoctoral Researcher for the Irish component of a major European research project The Academic Profession in Europe: Responses to Societal Change (EUROAC). This Collaborative Research Project (CRP) aims to establish how the academic profession in various European countries perceives, interprets and interacts with changes in the socio-economic environment and in the organisational fabric of HE systems: How do academics view major developments around and within HE as potentially relevant for them, and how do they interpret and eventually shape their professional roles under these given circumstances? He was also a Research Correspondent for Ireland on the European Commission MORE2 project (May 2012 – August 2012). This research project aims to collect information on the working conditions, remuneration packages and career perspectives of researchers at European HEIs and RPOs (Research Performing Organizations). Dr Politis is a member of the Society for Research into Higher Education, UCD's Inclusive Design Research Centre, the Programme Committee 2014-2015 for the International Conference on Advanced Learning Technologies,  the Scientific Advisory Board for 2015 conference of the International Academy of Technology and Educational Development, a founding and current member of the executive of Early Career Higher Education Researchers' Network, and a reviewer for the European Conference on Educational Research.
Dr Eileen Culloty is a post-doctoral researcher at the Institute for Future Media and Journalism (FuJo) where she works on a number of projects relating to digital journalism including the Reuters Digital News Report.
Dr Tony Walsh, a Head of the Department of Adult and Community Education at the National University of Ireland, Maynooth, is currently joint Co-ordinator of the Doctorate in Adult and Higher Education at the University. This new professional doctorate, targeted at professionals with extensive experience in teaching and leadership in third level institutions, is aimed at creating 'academic professionals' rather than the more traditional 'professional academics'. Tony has also been Co-ordinator of the MA in Leadership, Management and Defence Studies, a partnership programme run in conjunction with the Military College of the Irish Defence Forces, for some ten years. He is also Director of the Centre for Studies in Irish Protestantism, dedicated to the academic exploration of a particular minority's experience, with a view to expanding our understanding of minority/majority interactions in general. Originally a constructivist psychotherapist he is editor of, and contributor to, a number of  books on radical adult education, post-positivist research, suicide, cultural integration and defence studies; he is also joint Co-ordinator of the Centre for Transformative Narrative Research at the University and is currently secretary of the Faculty of Social Science.
Dr. Eloise Tan worked as a Teaching and Learning Developer at DCU's Learning Innovation Unit and as a consultant researcher on HERC's study 'The Voice of Irish Academics'; a survey assessing the development strategy of approximately 700 academics. She currently works as an education developer at Teaching and Learning, the national forum for the enhancement of teaching and learning in Ireland. Eloise received her PhD (Culture and Values in Education) from McGill University and has received the Bateson Award for Best Qualitative Researcher from the Canadian Educational Research Association. Her research interests include: socioculturally informed approaches to teaching, learning, and assessment; identities in education; intercultural education; community based learning. Past research includes a narrative inquiry into pre-service teachers' attitudes towards intercultural classrooms and a critical ethnography of a community based media program with at-risk youth. 
Dr. Ekaterina Kozina was a postdoctoral researcher in DCU's Higher Education and Lifelong Learning Research and co-authored, with Prof. Slowey, a study of Irish academic engagement in the Bologna process. She currently works at the School of Education at Trinity College Dublin. She completed her PhD in Sociology of Education in Trinity College Dublin. Her principal research interests include lifelong learning and professional development of practitioners; teacher education; higher education; lifecourse perspective with the focus on individual and societal wellbeing; college effects on students; and ethics.
Dr. Fiona Smyth (TCD School of Education) has acted as a consultant researcher on HERC's early activities. Fiona is a researcher and research project manager in social and educational research and her PhD (Sociology) is from the University of Edinburgh. She has led two major national studies: Assessing the impact of higher education on learners' skills for the Higher Education and Training Awards Council (HETAC) in Ireland, and the Young People's Reading Study at the National Centre for Research in Children's Literature (NCRCL), UK.
Dr. Noreen Connolly O'Prey has completed an Ed. D in the School of Education Studies at DCU. In September 2011 she defended her qualitative research study 'An Exploration of the Role and Impact of the School Secretary/Administrator in the City of Dublin Vocational Education Committee (CDVEC).  The degree will be conferred in March 2012.  A key focus of the research was on highlighting the importance of the role in education, gaining further recognition for the role and the provision of continuous professional development.  She has a keen interest in lifelong learning and adult education having returned to education in 1996 to undertake a four year Bachelor of Business Studies Degree in UCD.  She undertook a Master's Degree in Education Management and Training in the School of Education Studies in DCU in 2000.  She has twenty-nine years experience working as an education administrator with CDVEC and fifteen years experience as a part-time lecturer in the evening school of CDVEC.  She set up the IMI two year Certificate in Supervisory Management course and lectured to students from both the private and public sectors.  Her research interests include Education Administration and the role of support staff in education, the future of the role in the 21stCentury in assisting in the national recovery and Continuing Professional Development (CID) for those involved in Education Administration. 
​
Advisory Group

MEMBERS
Professor Patrick Clancy, Professor Emeritus, University College Dublin, Ireland
Professor Barbara Flood, Deputy Dean and Professor of Accounting, Dublin City University, Ireland
Mr. William Kelly, Deputy Registrar, Dean of Teaching and Learning, DCU
Professor Mark Morgan, Cregan Professor of Education & Psychology, St. Patrick's Campus DCU
Dr. Padraig Murphy, Director, Societal Impact Platform and Senior Lecturer in Communications, Dublin City University, Ireland
Dr. Seamus O'Tuama, Director, Adult and Continuing Education, and Senior Lecturer in political  science, University College Cork, Ireland
Professor Anne Ryan, Professor of Adult and  Community Education, National University of Ireland Maynooth, Ireland 
Professor Fionnuala Waldron, Cregan Professor of Education/ Dean of Education & Head of Education Department/ Chair of Centre for Human Rights and Citizenship Education, Institute of Education, St. Patrick's Campus Dublin City University, Ireland
Professor John Field, Professor Emeritus, University of Stirling
SOLAS, vacant
IN ATTENDANCE
Dr. Tom Doyle, Research Associate, HERC and Organisational Consultant, Cuyahoga Consulting
Dr. Alan Gorman, HERC Research Fellow and Assistant Professor and Director of School Placement on the Bachelor of Education and Professional Master of Education, DCU
Dr. Anna Logan, HERC Research Fellow and Assistant Professor at the School of Inclusive and Special Education, DCU
Dr. Rob Mark, Honorary Research Fellow in HERC, DCU, Ireland and the University of Strathclyde, Scotland
Ms. Tanya Zubrzycki, Research Assistant, HERC, DCU
International Advisory Board

The development of the centre is supported by expert input from members of an International Advisory Board including:
Professor Agnieska Bron, Professor of Adult Education, Stockholm University, Sweden 
Professor Rob Cuthbert, Emeritus Professor of HE Management, University of West of England, UK; Fellow of the Society for Research into Higher Education; Editor, SRHE News and Blog; Managing Partner, Practical Academics, UK
Dr John Douglass, Senior Research Fellow, Centre for Study of Higher Education, UC Berkeley, California.
Professor Ewart Keep, Director Centre for Skills, Knowledge and Organisational Performance (SKOPE), Department of Education, Oxford University, UK
Professor Robin Middlehurst, Director, Higher Education Policy and Practice Network, Kingston University, UK. 
Professor Mike Osbourne, Director, Centre for Research and Development in Adult and Lifelong Learning, Glasgow University, Scotland.
Professor Kjell Rubenson, Director, Centre for Higher Education and Training, University of British Columbia,Vancouver, Canada
Professor Shirley Walters, Director, Division of Lifelong Learning, University of Western Cape, South Africa.
Professor Andra Wolter, Professor of Higher Education Research, Humboldt University, Berlin
Professor Shinichi Yamamoto, Director, Research Institute for Higher Education, Hiroshima University, Japan.
Visiting Researchers

Visiting Researcher: Claudia Secci
Institution: Department of Pedagogy: Psychology and Philosophy, University of Cagliari, Italy
Research project: Norm and Transgression in Family Education
As a researcher in General and Social Pedagogy and teacher of Adult Education, I'm interested in developing research on new challenges the families might encounter in an era of rapid social changes. Such challenges can affect familiar structures and raise the issue of different familiar values coexisting in the same space.
In September 2018, I have been hosted by the Higher Education Research Centre of the Dublin City University and had access to the Libraries and Campus Services. Thanks to Professor Maria Slowey, Tanya Zubrzycki, Dr. Anna Logan and Admin Secretary Grainne Reddy, I could gain an overview upon the organization of family education programs, like family learning and family literacy, in Ireland. This has been a very important insight in the context of comparing spontaneous and informal education experiences of the parents, and the more formal and pragmatic perspectives.
Thanks to the hospitality and helpfulness of HERC staff, I was also able to gain insight into ongoing debate on the role of Universities and Higher Education, the problem of their funding and effectiveness, that is very relevant not only in the Irish context but in all European Countries.
Dr Claudia Secci, University of Cagliari
Doctoral Student: Carlo Terzaroli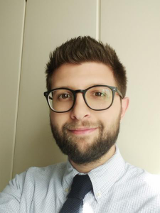 Scientific Supervisor: Professor Vanna Boffo
Institution: Department of Education and Psychology, University of Florence, Italy
Research project: Policies for Employability. The formative value of Career Service in Higher Education
University Career Services play an increasingly important role in fostering employability (Harvey, 2003; Yorke, 2006): studies about Career Service models show the importance of connections and relations in life and career perspective. 
In this framework, the research (developed with Prof. Vanna Boffo, President's Delegate for Job Placement at the University of Florence) aims to analyse the implementation of strategies and policies in higher education, with the aim of bolstering employability and capabilities of young graduates.
According to the research project, the Higher Education Research Centre, Dublin City University hosted me from the 6th September to 14th September 2016 for a visiting research period. Professor Maria Slowey and her staff provided me with great support, facilitating many contacts and appointments with Heads and Staff Members of Career Services from the main universities in Dublin and in Ireland (Dublin City University, Trinity College Dublin, University College Dublin, Maynooth University, Irish Universities Association). It really was a special opportunity to collect interesting information and to explore the Irish higher education system as well. 
During the visiting period, participation in the 13th Higher Education Reform Workshop, hosted by HERC in Dublin City University (7-9th September 2016), represented another special opportunity to meet higher education scholars from all over the world.
Carlo Terzaroli, University of Florence 
Doctoral Student: Brenda Yokebed Perez Colunga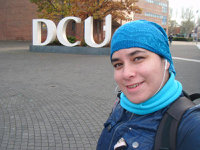 Scientific Supervisor: Professor Germán Álvarez Mendiola
Institution: Center of Educational Research and Advanced Studies, Mexico City
The research that I am doing as part of my doctoral studies is about participation of adults as students in higher education, especially, their preferences and choices of university, modality and career. The brief research stay at HERC in DCU allowed me to explore and deepen the lifelong learning perspective through the consultation of specialized literature, discussions and exchanges with specialists in the subject such as Professor Maria Slowey and Dr. Rob Mark. It was also the link to know projects such as DCU in the Community, and discuss issues related to access to higher education for adults and at-risk populations with specialists of civic engagement, such as Professor Ronaldo Munk and Joanna Ozarowska. I am thankful to Professor Maria Slowey for the opportunity and hospitality, and to Grainne Reddy and Tanya Zubrzycki for their kindness.
Brenda Yokebed Perez Colunga