School of History and Geography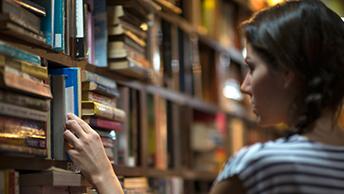 20 full PhD Scholarships on offer across the Faculty of Humanities and Social Science at DCU
DCU's Faculty of Humanities and Social Sciences is delighted to announce 20 full PhD scholarships across its seven schools. Ranked in the top 200 universities in the world for 'arts and humanities' and in the top 250 universities for 'social sciences', the Faculty has a strong research profile of international standing.
The scholarships are for four years covering full fees and an annual stipend of €16,500, with offerings available in all schools in the Faculty of Humanities and Social Sciences:
Applied Language and Intercultural Studies
Communications
English
Fiontar agus Scoil na Gaeilge
History and Geography
Law and Government
Theology, Philosophy and Music
Closing date for applications
With a closing date of 31st March 2021, applicants are encouraged to apply as early as possible. Envisaged start dates are 6 September 2021.
Further information, including details on the application process, for scholarships offered from The School of History and Geography can be found at:  https://www.dcu.ie/historygeography/phd-scholarship-opportunities