Getting to DCU
Where we are
Dublin City University, originally established in 1989, is located to the north of Dublin City. There are five campuses - three academic - DCU Glasneivn in Glasnevin, DCU St Patricks and DCU All Hallows both in Drumcondra, one innovation campus DCU Alpha and the DCU Sports Campus also both in Glasnevin. All campuses are within a 2.5 km radius of each other. Address for all campuses are below.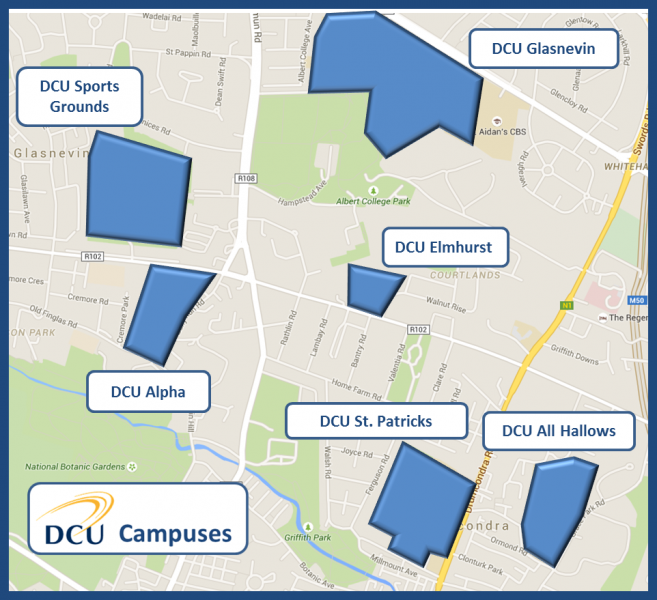 To view all campus maps click here.
Here are some directions of how to get to our campuses:
Postal addresses and phone numbers:

Dublin City University

DCU Glasnevin Campus,
Dublin 9, D09 V209
Ireland.
T: +353 (1) 700 5000
DCU St Patrick's Campus,
Dublin 9,
Ireland.
T: +353 (1) 884 2000
DCU All Hallows Campus,
Dublin 9,
Ireland.
T: +353 (1) 700 5800
Phone number:
Main Reception: +353 (1) 700 5000