Information Systems Services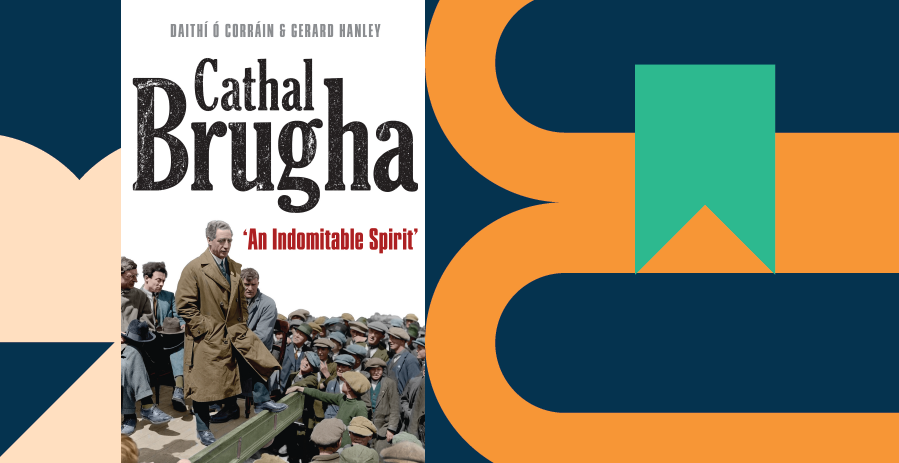 New book on Cathal Brugha by Dr Daithí Ó Corráin and Dr Gerard Hanley
A new book on Irish revolutionary Cathal Brugha, by Dr Daithí Ó Corráin and Dr Gerard Hanley is being launched today in the Royal Irish Academy.
Cathal Brugha was a member of the Gaelic League, Irish Republican Brotherhood and Irish Volunteers; a celebrated survivor of the 1916 Rising, despite multiple gunshot wounds; a crucial figure in the post-Rising reorganisation of the Volunteers and Sinn Féin; speaker at the first sitting of Dáil Éireann and president pro tempore; minister for defence in the underground government during the War of Independence; passionate and acerbic opponent of the Anglo-Irish Treaty of 1921; a reluctant participant in the Irish civil war, having tried to prevent it, and that conflict's first high profile fatality in July 1922. 
Cathal Brugha: 'an indomitable spirit', challenges the often simplistic and reductive depiction of Brugha by providing a nuanced and multilayered reappraisal of him. It chronicles his public and private life and the influences that shaped him; assesses his multifaceted involvement in the Irish Revolution and his uncompromising commitment to an Irish republic; contextualises his relationships with contemporaries such as Michael Collins, Éamon de Valera and Richard Mulcahy; explores how his premature death at the age of forty-seven affected his young family and how his wife, Caitlín, upheld his political principles by standing as a Sinn Féin TD; and reflects on how Brugha's indomitable patriotism was propagandised after his death.
Dr Daithí Ó Corráin is assistant professor in the School of History and Geography. He is co-author of The Dead of the Irish Revolution (2020) and co-editor of The Irish Revolution, 1912–23 series. Dr Gerard Hanley holds a PhD from DCU where he is a research fellow in the School of History and Geography.
Speaking about the new book, Dr. Daithí Ó Corráin said
"A central and often controversial figure during the Irish Revolution, Cathal Brugha was the first high profile fatality during the Irish Civil War in July 1922. Based on our exhaustive research, this accessible new study provides a nuanced and multilayered reappraisal of his life and contribution to Irish society. 

The result is, we feel, a fascinating portrait of a complex, tenacious, and often misunderstood figure."
Dr. Gerard Hanley added
"A key strength of this study is the emphasis placed on the role played by women during the Irish Revolution. Caitlín Brugha's importance as wife, mother, ardent republican and politician is carefully explored."
Cathal Brugha: 'an indomitable spirit' will be launched this evening (Thursday, June 23rd) by Professor Michael Laffan at the Royal Irish Academy and is available from Four Courts Press.