Where we are
DCU is a multi-campus university occupying appox 60 hectares just north of Dublin City Centre.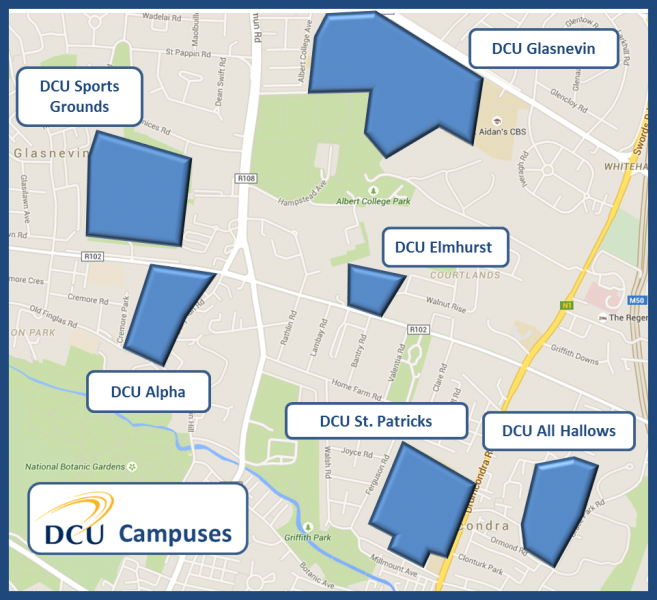 To view all campus maps click here.
MARCHATHON 2019
Get moving, get active & win - Sign up now activetravellogger.ie

How to take part
Get into a team of 3 – 6 people
Sign up online at www.activetravellogger.ie
a) Team captain: choose a team name and set your team up on the Active Travel Logger
b) Team members: sign up online at Active Travel Logger, find a team and join it
3. Get a Step Counter — download an app (e.g. Free Smarter Travel Step Counter), buy a pedometer, use a Fit Bit, or other step tracking device
4. From 4th March to 29th March get walking where possible, aiming to increase your steps throughout the challenge
5. Have Fun and Get Competitive!
Any questions please contact Sam at sustaianbility@dcu.ie