DCU Institute of Education
About DCU IoE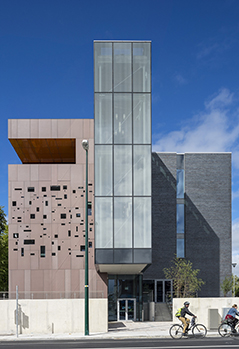 The newly established DCU Institute of Education represents the largest body of expertise in education in Ireland. The institute delivers programmes in education and training, early childhood education and teacher education, providing graduates with the knowledge, understanding and skills needed to excel in a variety of educational contexts such as preschools, schools, vocational, adult and community settings.
The DCU Institute of Education has 6 constituents schools: School of STEM Education, Innovation and Global Studies; School of Language, Literacy and Early Childhood Education; School of Inclusive and Special Education; School of Arts Education and Movement; School of Policy and Practise; School of Human Development.
In establishing the Institute of Education, DCU has brought together Ireland's leading colleges of education: the Church of Ireland College of Education, Mater Dei Institute of Education and St Patrick's College, Drumcondra to create the country's first university Faculty of Education. Located on DCU St Patrick's campus, it is home to internationally recognised experts in teaching and learning who work closely with students in an innovative environment for 21stCentury learning.